Female Embroiderers of Xinjiang
Written by: Wang Fei
Posted on: February 08, 2018 |

Comments | 中文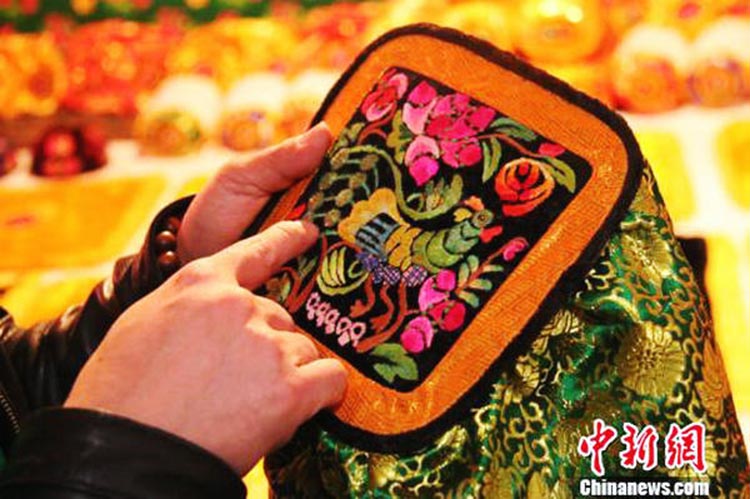 Traditional Hami Uygur embroidery (Source: China Daily)
Fingers moving up and down with needles and silk threads, vivid peony flowers appear on the cloth. A dozen female embroiderers, wearing beautiful embroidered dresses themselves, are working at a village house in Midong District, Urumqi of Xinjiang. On an early summer morning, with gentle sunshine beating down their backs, the courtyard is quiet and one can only hear the sound of moving threads, and the occasional low voices speaking in Kazak or Uygur languages.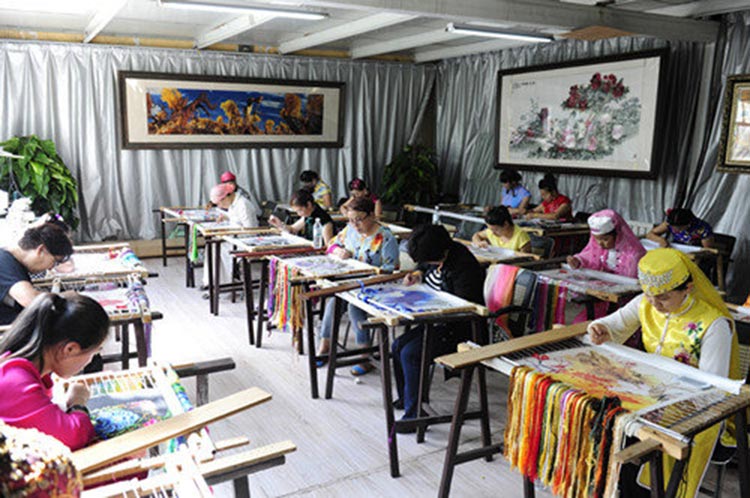 The women embroiderers (Souce: Women of China)
Owner of the house, Ms. Qian Meirong, is a master embroiderer, with an ambition to bring the Xinjiang embroideries to the world. Born in inland China and under the influence of her family, Qian learned the skills of traditional Chinese embroideries at a young age. Later, when she moved to Xinjiang to start her business, she surprisingly found out that the local ethnic people, living in rural and pastoral areas, had amazing embroidery handicrafts too. Hence, she started to learn local skills and created patterns and works combing the essence of her own ethnic embroideries and those in inland China provinces. With needles, threads and arduous efforts, Qian has successfully made the brand of Xinjiang embroidery known in the country and even in Central Asia. Now, in her company, female embroiders of different ethnic groups work together and learn from each other, with the embroidery acting as a communicative medium. Out of more than 10 thousand women trained in Qian's company, four have been accredited as Masters of Handicrafts of Xinjiang, by the regional authorities and many have started their own businesses with forty to fifty cooperatives of embroidery set up across the rural areas.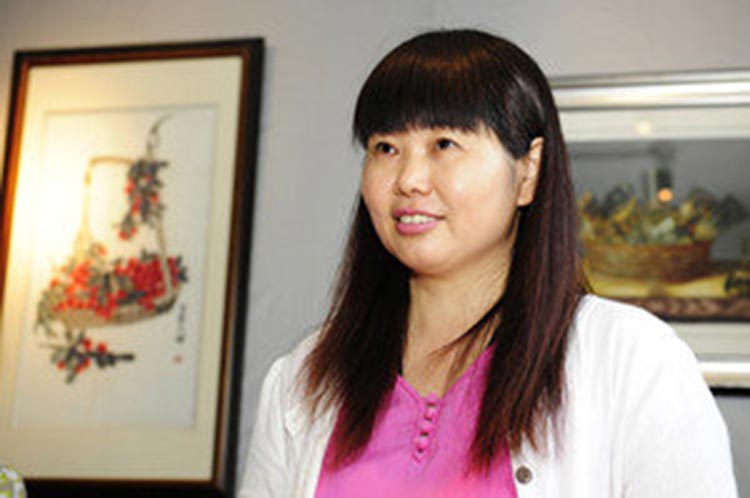 Ms. Qian Meirong (Source: Women of China)
In their nomadic life, Kazak women like using embroideries of strong colours to decorate their white yurts, which are often set up in grasslands and beside water sources. The materials they traditionally use are durable, thick wool felts and woollen threads, and the embroidered items help herder families keep warm for long periods. But nowadays, more and more settled herdsmen prefer embroidered cloth which will be light, soft and easy to wash and clean.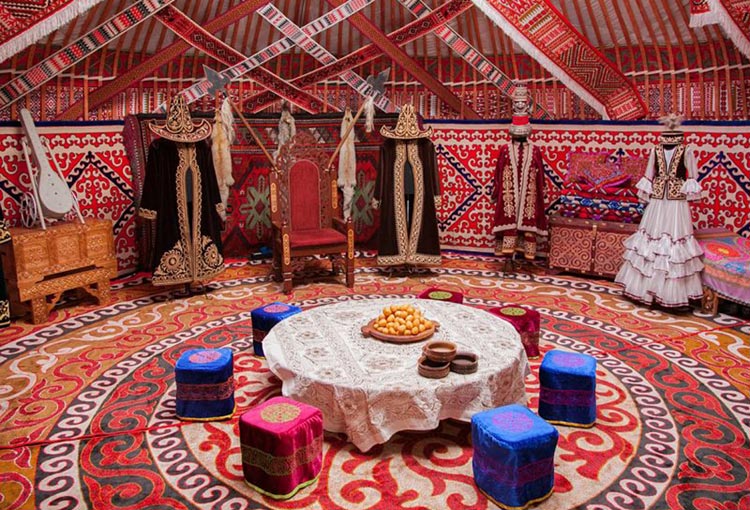 The inside of a Kazakh Yurt (Source: Euromic)
Living in Qinghe County, Altay Prefecture of Xinjiang, Bahtijang Manat and her sisters have learned to improve their traditional skills and the design of embroideries, from Qian. Bahtijang says, "Madam Qian taught us new techniques of how to move the needles, as well as provided knowledge of home decoration. We learned to make popular home fittings, with elegant colours and style, based on our national features. They are well received by the customers, and our products are even sold to Kazakhstan and Kyrgyzstan."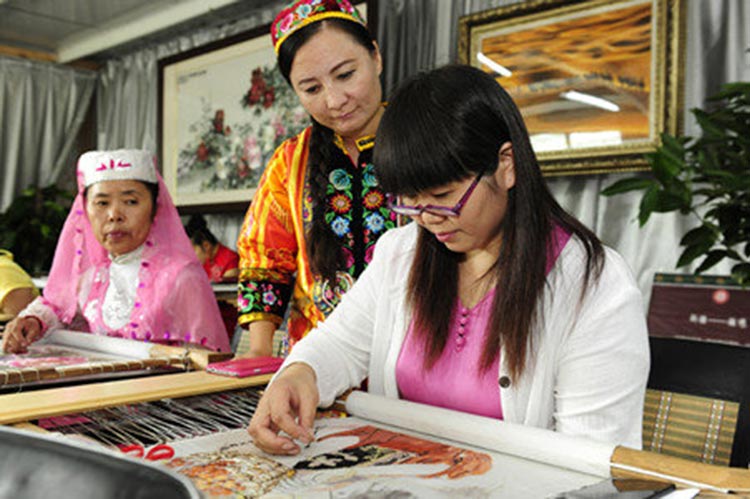 Ms. Qian teaching the women (Source: Women of China)
Similarly Langcai, a Mongolian embroiderer from Bayinguolen Mongolian Autonomous Prefecture of Xinjiang and the third generation member of her family who learned embroidery, has been doing well. At the 52nd National Handicrafts Fair, held in Guangzhou, Guangdong Province, Langcai won the Gold Phoenix Prize of Innovative Design, due to a wedding dress with hand embroidery that she had made for a Mongol bride. Langcai said, "With Madam Qian's guidance and help, I got the opportunity to learn new skills, and came up with new ideas through the sisterhood of different ethnic groups. Now, I can make fashionable and gorgeous embroidery pieces, which are very much liked by the young people."
It is not easy to integrate the traditional four Han Chinese embroidery skills, with ethnic embroideries in Western China. But Qian and her sisters have made significant efforts in carrying on the traditional skills, as well as developing innovative and new embroidery skills.
Translated by Wu Jinying
You may also like: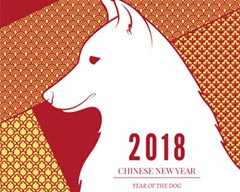 Significance of the Year of the Dog in Chinese Astrology
(February 16, 2018)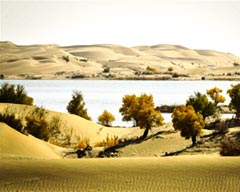 The Restoration of Taitema Lake
(February 13, 2018)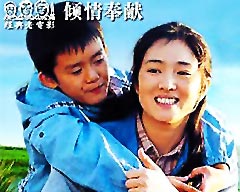 Chinese Film Month begins in Islamabad
(February 08, 2018)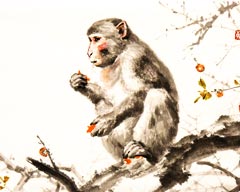 The Monkey in Chinese Culture
(January 31, 2018)
Etles Silk from Tianshan at China Fashion Week
(January 24, 2018)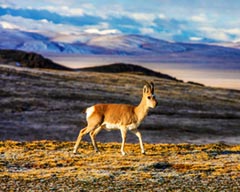 Hoh Xil: Kingdom of Wild Animals
(January 18, 2018)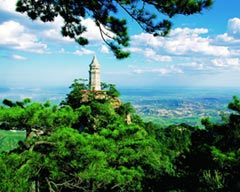 Panshan Mountain of Ji County
(January 11, 2018)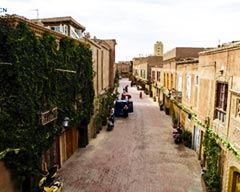 Stories from the Old Town of Kashgar
(January 04, 2018)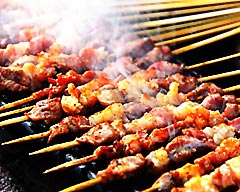 International Cuisine in Urumqi
(December 27, 2017)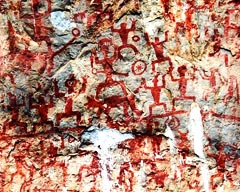 Zuojiang Huashan Rock Paintings, Guangxi
(December 19, 2017)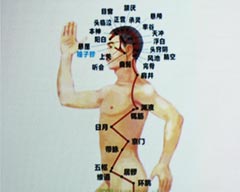 Seminar on Chinese Outlook on Life and Contemporary Value of Chinese Medicine
(December 15, 2017)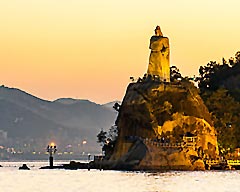 Gulangyu Island: The Island of Music
(December 13, 2017)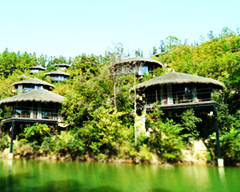 Mogan Mountain Farm Villas
(December 06, 2017)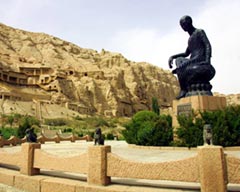 Kuqa: The Old Town on the Silk Road
(November 29, 2017)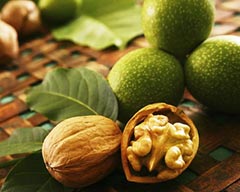 The Walnut Trees of Xinjiang
(November 23, 2017)