Film Review: Allahyar and the Legend of Markhor
Written by: Aamrah Moin Khan
Posted on: February 07, 2018 |

Comments | 中文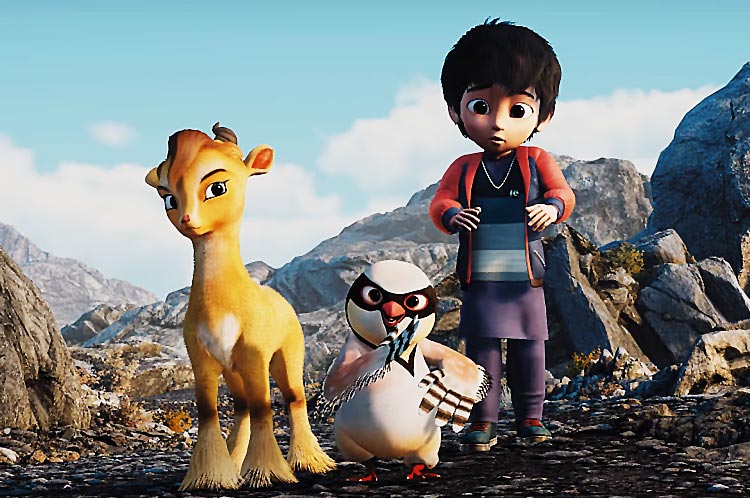 Allahyar and the Legend of Markhor
While Pakistan's film industry has seen a boom in recent years, one genre that has remained woefully unexplored is animation, and this alone is reason enough to go watch Allahyar and the Legend of Markhor. The adventure film by Uzair Zaheer Khan takes the viewer on a trip through the north of Pakistan, along with its titular protagonist.
The film starts with the narrator recounting the legend of a derwish and his companion, a markhor, who protects him and upon his death is given the wealth of knowledge that the derwish possesses. It is prophesized that only someone who is pure of heart will be passed on this knowledge. Cut to present day, where we meet Allahyar (voiced by Anum Zaidi), a tiny boy with a big heart and wide, wistful eyes to match. From the outset, Allahyar has a strong sense of justice; he is shown watering a dying plant and in another instance sets a trap for a cruel teacher who mistreats a dog. This desire to do right by all creatures stems from his interactions with his father, who is a member of the Rangers, and tasked with watching over animals. This father-son relationship was one of the strongest aspects of the film, containing good-natured banter that was endearing without being sentimental, and focused on instilling virtues through actions.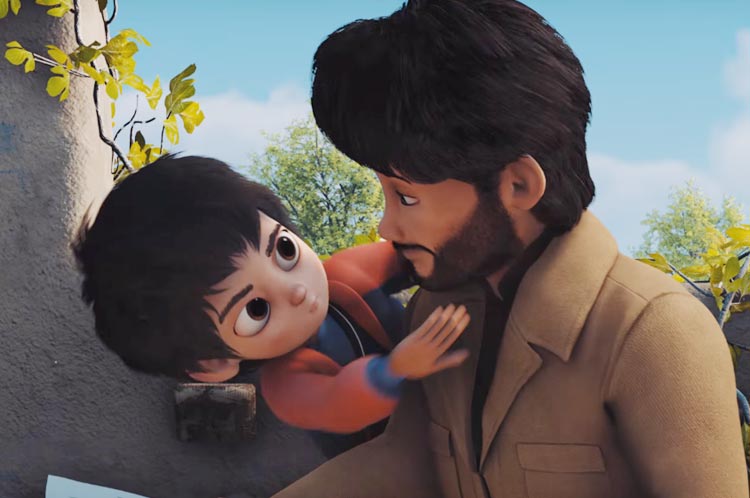 Allahyar and his dad
Set on the eve of Pakistan's Independence Day, the tale kicks off when Allahyar and his father find a crate containing a young markhor (Pakistan's national animal) outside their house. The poachers who accidently dropped the box, end up kidnapping Allahyar and the markhor (voiced by Natasha Humera Ejaz). The ensuing adventure involves Allahyar's attempt to return Mehru, the markhor, to her family as the two are pursued by the terrifying poachers, Mani (Ali Noor) and his companion Bablu (Arieb Azhar), who will go to any lengths to retrieve the markhor. Along the way, Allahyar picks up an overly amorous chakor patridge, called Hero (Azfar Jafri), and a baby snow leopard, Chakku (Abdul Nabi Jamali), who lost his parents to Mani. The movie, which was sponsored by WWF, does a great job at depicting the very real threat that poachers pose to endangered wildlife, while also showing that most do it out of ignorance rather than malice.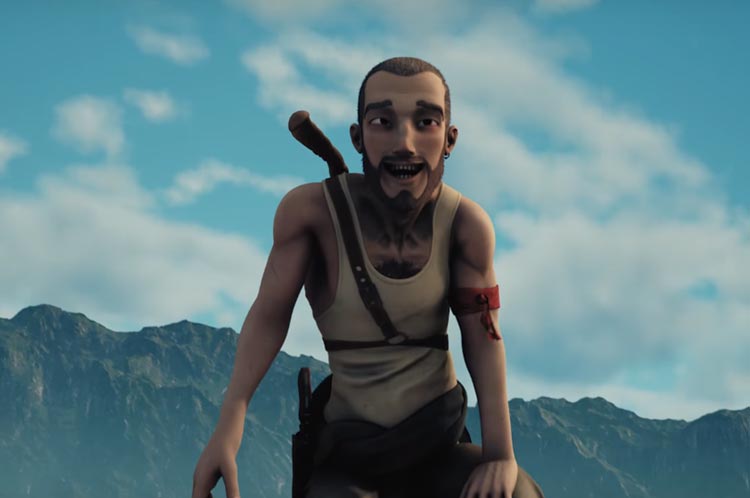 Mani
Although Allahyar is unique in that it steps away from the standard themes of action and romance prevalent in most Pakistani films, there were several issues that must be addressed in the future if the industry is to move forward. The biggest problem was the plot, which moved very slowly at times, filling its minutes with cheap jokes, gimmicks and a musical sequence reminiscent of an item song. Not only were the jokes awkward, because they implied an older target audience, they did not help push the plot along. Any future filmmakers need to shift their focus to a well-paced plot, if they want to succeed in creating engaging films for children.
There was also a disappointing lack of strong female characters in the film. The only female character, Mehru, showed no character development and was objectified by her companions. One of these instances, where an adult character makes romantic overtures towards her, was in very bad taste. Because television and movies have become such a huge part of children's lives, it is important that they depict female characters with the same depth as male characters, without having to resort to tired old tropes.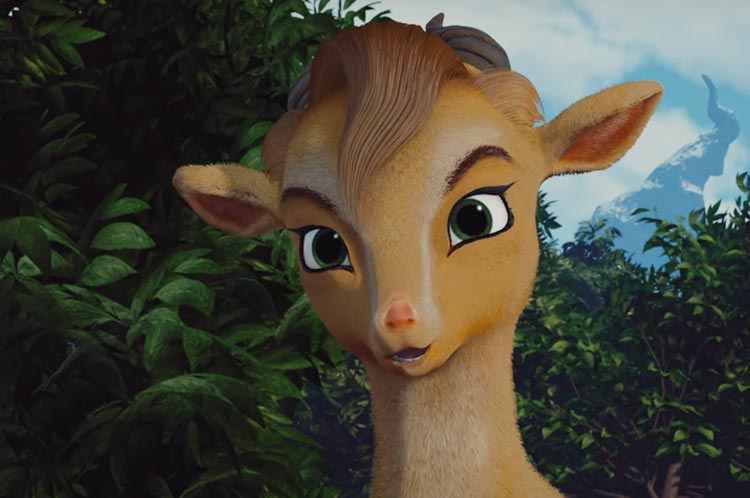 Mehru
Finally, like its predecessors, Allahyar uses a 3D animation style that is more suited to simulation rather than storytelling, with its characters lacking the expressiveness that is seen in their western counterparts. While the animators do a stellar job on the film's scenery, rendering the mountains and trees with great care, there are details missing in close-range shots that reduce the overall impact. This is, perhaps, because we lack experience in making animated movies, as well as a lack of traditional 2D animators in Pakistan.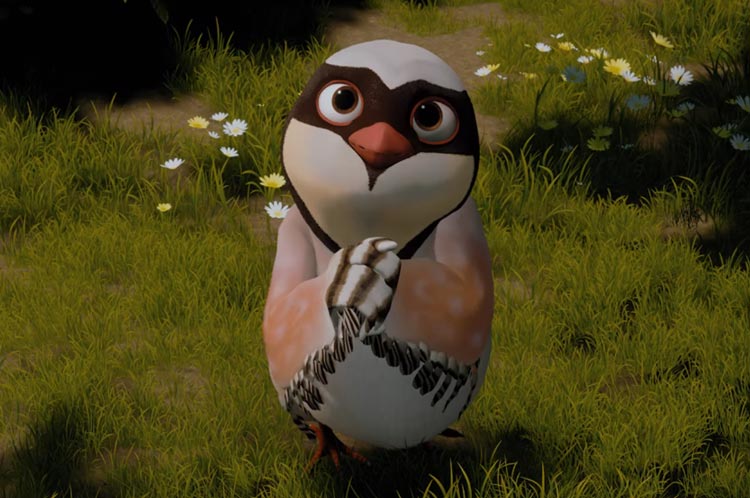 Hero
Nevertheless, one can be confident that these technicalities will be fixed as animation films evolve. Allahyar and the Legend of Markhor is a well-intentioned film that goes awry, but remains a good effort as one of our first animated features.
You may also like: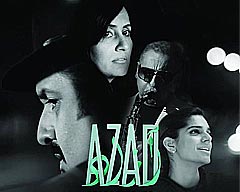 Film Review: 'Azad'
(February 14, 2018)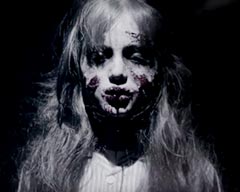 Film Review: Pari
(February 09, 2018)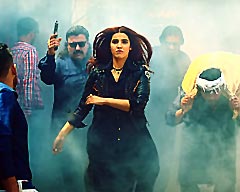 Film Review: Parchi
(January 08, 2018)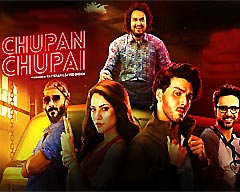 Film Review: Chupan Chupai - A Comedy of Literal Errors
(January 03, 2018)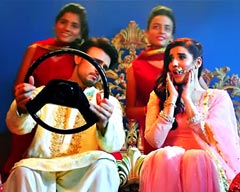 Parchi: Redefining Music Videos
(January 01, 2018)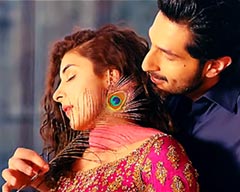 Film Review: Rangreza
(December 26, 2017)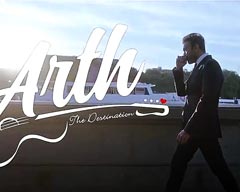 Film Review: Arth - The Destination
(December 22, 2017)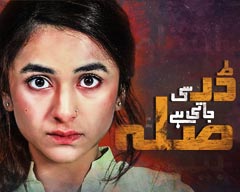 Drama Review: Dar Si Jati Hai Sila
(November 20, 2017)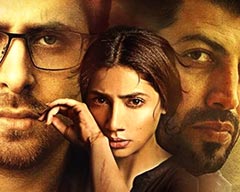 Film Review Verna: hell hath no fury as a woman scorned
(November 19, 2017)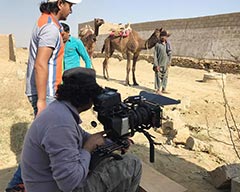 Farhan Alam: Director of 'Saawan', Pakistan's Nomination for the Oscars
(September 28, 2017)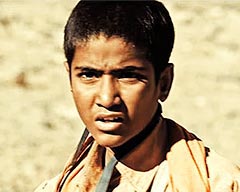 Film Review: Saawan
(September 19, 2017)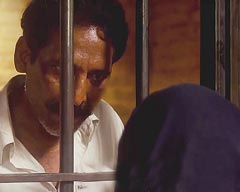 Film Review: My Pure Land
(September 18, 2017)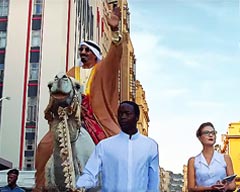 Film Review: Na Maloom Afraad 2 - Forgettable, If Not a Complete Failure
(September 05, 2017)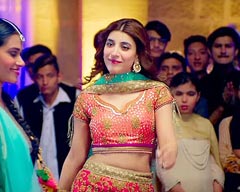 Film Review: Punjab Nahi Jaungi
(September 03, 2017)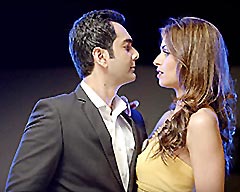 Film Review: 'Chain Aye Na,' - What true love is not!
(August 17, 2017)