Film Review: Chalay Thay Saath
Written by: Hira Aftab
Posted on: April 24, 2017 |

Comments | 中文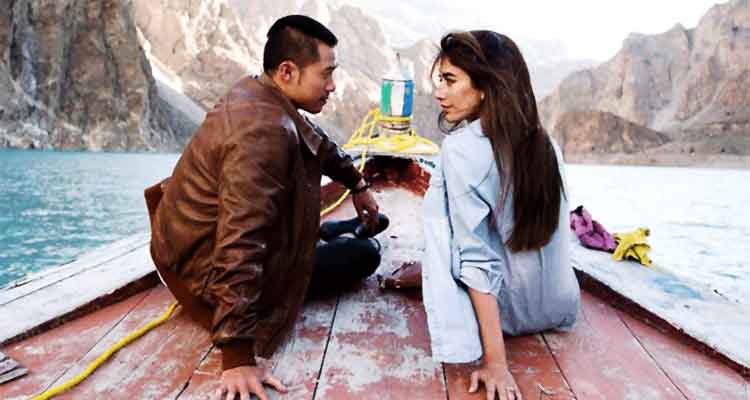 Kent S. Leung as Adam and Syra Shehroz as Resham (source: Dispatch News Desk)
Rarely has a Pakistani film been as eagerly anticipated as Chalay Thay Saath (CTS). The months leading up to its release were filled with excitement as everyone held their breath, anticipating the new direction Pakistani cinema could be taking. With veteran talent alongside a host of new faces, as well as the introduction of an international actor as the main lead for the first time in a Pakistani film, the pressure was on for Chalay Thay Saath to deliver.
The movie wastes no time in introducing the main characters and commencing its storyline. Resham (Syra Shehroz) is shown as a Karachi-based doctor, embarking on a farewell trip organized by her friends Tania, Zain and Faraz (Mansha Pasha, Osama Tahir and Faris Khalid, respectively) marking her return to her mountainous homeland. However, just as they are about to set off, their tour guide informs them that they need to pick up one last passenger, who turns out to be a Chinese tourist named Adam (Kent S. Leung). From the moment their eyes first meet, there is undeniable attraction between Resham and Adam. And so, for the first time in the cinematic history of Pakistan, a Chinese-Pakistani love story unfolds on the big screen, proving that love doesn't have any boundaries.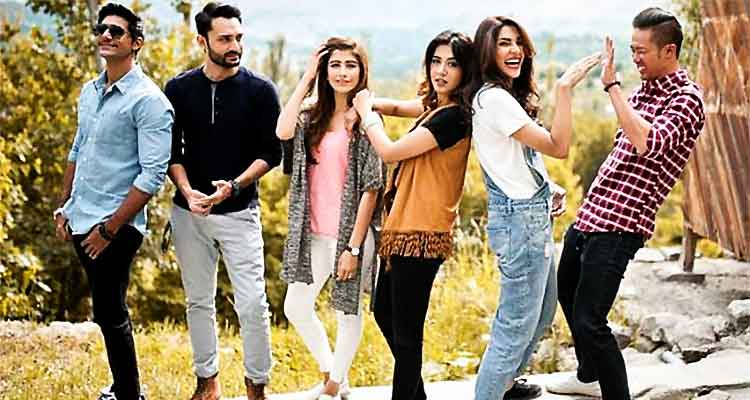 The CTS cast (source: Dawn Images)
Although Adam doesn't know a word of Urdu, he still interacts with the locals through a mobile app, resulting in adorable and oftentimes hilarious moments between him and the rest of the group. As the story unfolds, Resham and Adam slowly become closer and discover that they have more in common than they could have imagined. From this point on, the movie is a mesmerizing mix of cultures, captivating characters and a brilliant storyline.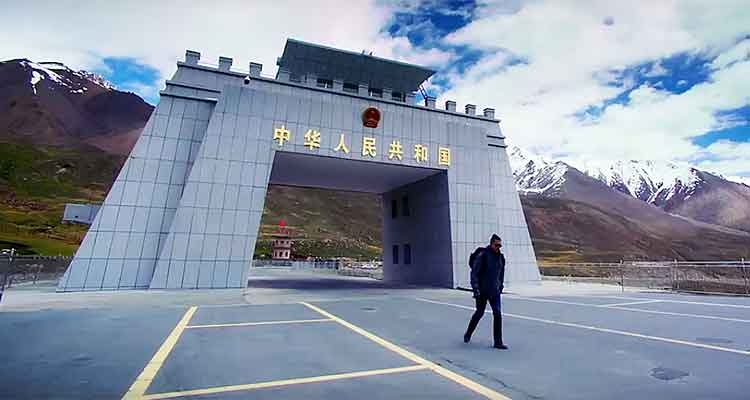 Khunjerab Pass, the Pakistan-China border
The trailer actually didn't do the film justice, and for once the majority of the surprises were left for the movie itself. The filmography alone was enough to awaken a feeling of wanderlust in anyone, with scenes set against the beautiful backdrop of the crystal clear lakes of Hunza, meandering through its breathtaking mountain ranges. Alongside this, scenes shot in China showed the bustling metropolis of Beijing as never seen before in Pakistani cinema.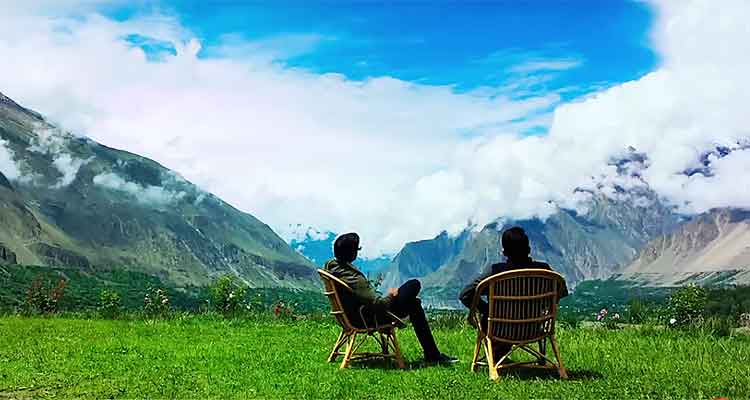 However, it isn't just the scenery that is praiseworthy. A stellar performance by the cast brings the script written by Atiya Zaidi to life. The actors take the audience on a rollercoaster of emotions and deliver their lines in a way that has you rooting for them. Women in the film are unapologetically strong and independent, easily holding their own throughout its duration. Moreover, the supporting roles of Behroze Sabzwari and Shamim Hilali provide depth to this youth-dominated story, demonstrating why they are both heavyweights of the Pakistani industry. Syra and Kent, however, deserve a special mention for their truly exceptional performances. From expertly delivering lines in languages not their own, to building bridges between cultures, they help prove that if one looks beyond the differences, it is easy to find similarities.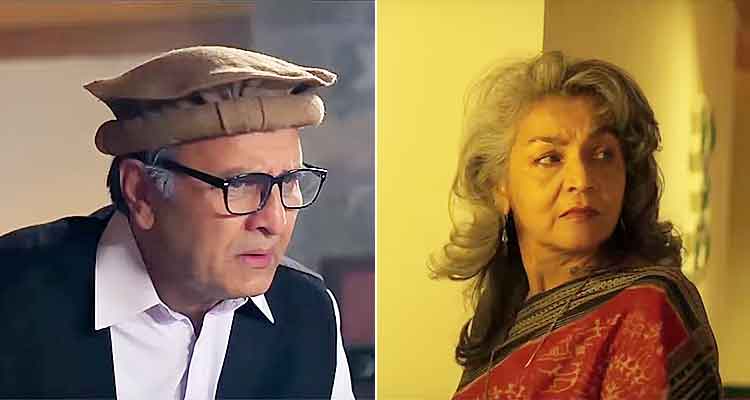 Behroze Sabzwari (L), Shamim Hilali (R)
I loved the witty interactions between the characters and the way the story was interwoven with real events. However, the film could have benefited from Kent being given more lines. His character truly drives the story forward, and while he excels in his portrayal of Adam, it would have allowed the audience to connect with him more. Furthermore, certain aspects of Adam's life were touched upon that could have been explored in greater depth. Finally, perhaps the addition of a Mandarin song to the scenes shot in Beijing would have complemented the theme of the film, allowing viewers to further immerse themselves in the experience.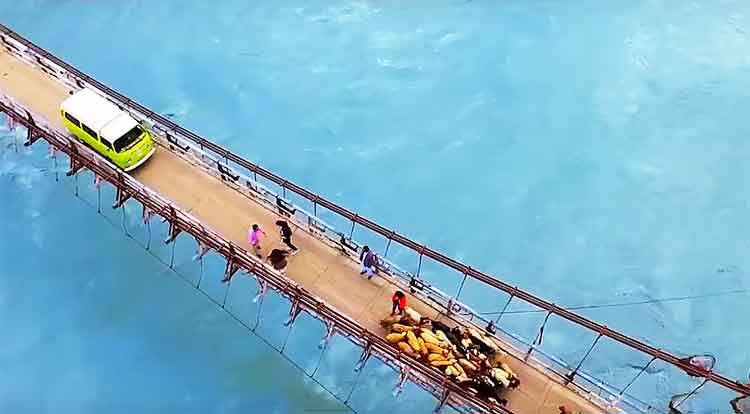 Overall, though, Chalay Thay Saath is a must-watch for anyone who wants to witness the new direction of Pakistani cinema and the increasing depth of the Pak-China bond. Umer Adil's directorial debut wonderfully depicts this interplay of cultures, set against the backdrop of the breathtaking northern areas of Pakistan. The film more than lives up to its expectations, not only paving the way for future Pakistan-China cinematic collaborations, but also demonstrating that the Pakistani film industry is slowly but surely finding its own voice.
You may also like: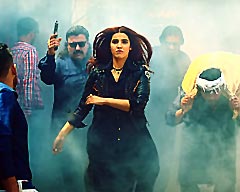 Film Review: Parchi
(January 08, 2018)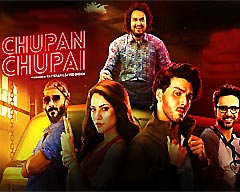 Film Review: Chupan Chupai - A Comedy of Literal Errors
(January 03, 2018)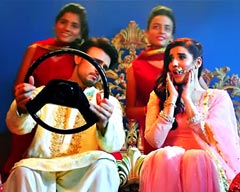 Parchi: Redefining Music Videos
(January 01, 2018)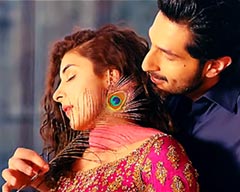 Film Review: Rangreza
(December 26, 2017)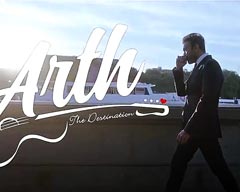 Film Review: Arth - The Destination
(December 22, 2017)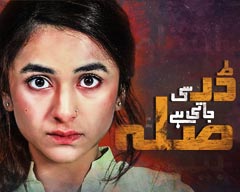 Drama Review: Dar Si Jati Hai Sila
(November 20, 2017)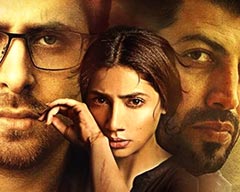 Film Review Verna: hell hath no fury as a woman scorned
(November 19, 2017)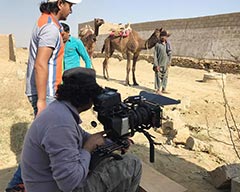 Farhan Alam: Director of 'Saawan', Pakistan's Nomination for the Oscars
(September 28, 2017)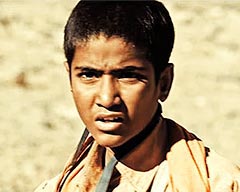 Film Review: Saawan
(September 19, 2017)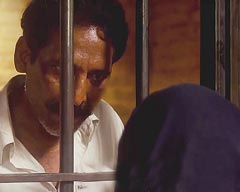 Film Review: My Pure Land
(September 18, 2017)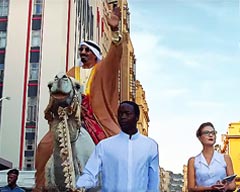 Film Review: Na Maloom Afraad 2 - Forgettable, If Not a Complete Failure
(September 05, 2017)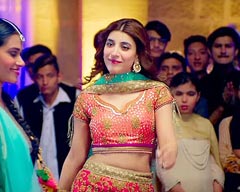 Film Review: Punjab Nahi Jaungi
(September 03, 2017)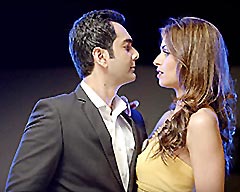 Film Review: 'Chain Aye Na,' - What true love is not!
(August 17, 2017)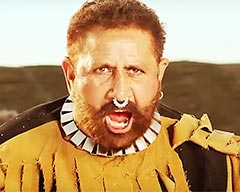 Film Review: Geo Sar Utha Kay
(August 15, 2017)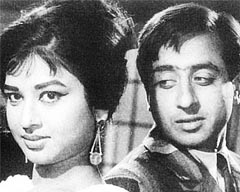 70 Years of Changing Tides in Pakistani Cinema
(August 01, 2017)