Film Review: Na Maloom Afraad 2 - Forgettable, If Not a Complete Failure
Written by: Noor Ul Ain
Posted on: September 05, 2017 |

Comments | 中文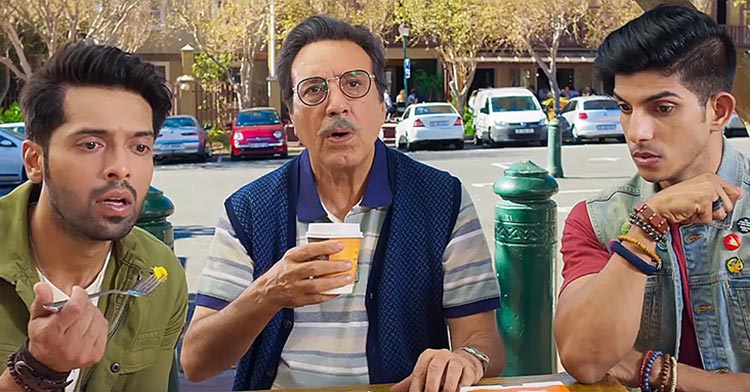 Fahad Mustafa as Farhan, Javed Sheikh as Shakeel and Mohsin Abbas Haider as Moon
By pure coincidence, I have found myself in the cinema on two Eid-ul-Azha', watching a Nabeel Qureshi film. With Na Maloom Afraad (2014) he offered novelty and ingenuity while with Actor in Law (2016) he worked on a similar social-satire-driven plot, but crafted something unique. However, with Na Maloom Afraad 2, he has tanked his signature filmmaking style and created what can only be called an incoherent mess.
To be fair, Na Maloom Afraad was a mess too. It built its narrative around the volatile city of Karachi where fraud, terror and mistrust rule the daily life of the citizens. From the city's underbelly came a story of three unlikely protagonists, who found themselves caught in the crossfire of thugs, mafias and bad governance. However, Na Maloom Afraad's mess was controlled, its chaos characteristic of the city, and its madness dolled out in just the right proportions.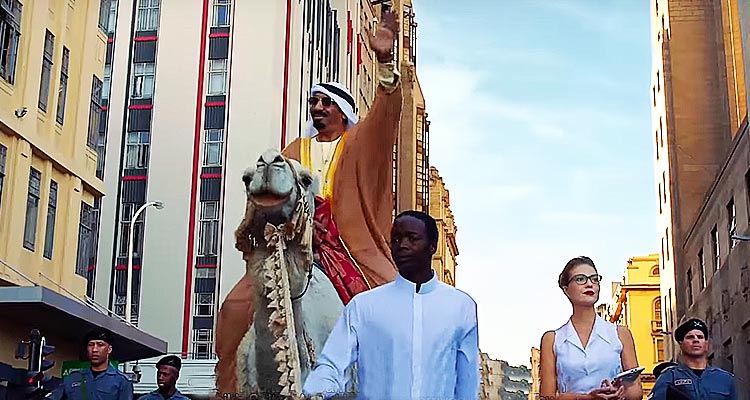 Nayyar Ejaz as the Arab Sheikh
Na Maloom Afraad 2 works with a similar formula of a heist film, one which Qureshi has truly perfected. The plot follows Farhan (Fahad Mustafa), Shakeel Bhai (Javed Shaikh) and Naina (Urwa Hocane) to South Africa, where they are attending Moon's (Mohsin Abbas Haider) wedding with Pari (Hania Aamir). In the quintessential heist-film twist of fate, the three male protagonists find themselves in possession of a stolen gold pot, which is filled with pink diamonds. The pot, of course, is owned by an Arab Sheikh (Nayyar Ejaz) and two gang leaders (Saleem Mairaj & Nazar Hussain). The chaos that ensues over the ownership, location and exchange of the stolen goods, is peppered with occasionally funny dialogue, and situational humor, as well as Qureshi's witty pop culture references.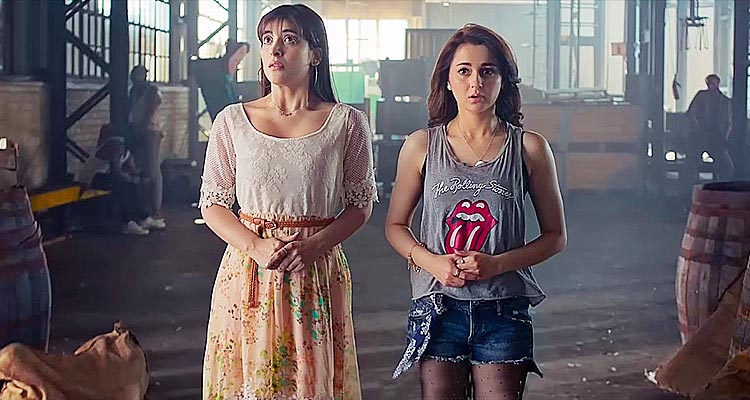 Urwa Hocane as Naina and Hania Amir as Pari
The humor, however, loses its edge in this film as the audience is mostly presented with toilet humor. While it largely depends on a viewers taste, it may be safe to say that the script fails to create the effortless comedy of Qureshi's other works. The film relies heavily on the overdone antics of the three heroes, and their one-dimensional female counterparts. Even the situational humor fails where the situations themselves are far too unlikely and illogical to be funny.
The musical score of the film also does not manage to create any real emotional effect. Kaif O Suroor featuring a Sadaf Kanwal cameo kicks off the mediocre soundtrack, but even this item song fares better than the cringe worthy Chal Hug Lay, which has the three men dancing between throngs of scantily clad women who have (unsurprisingly) no real purpose than to be showpieces in the song. Heeray, sung by Mohsin Abbas Haider himself, emerges as a better addition to the song list.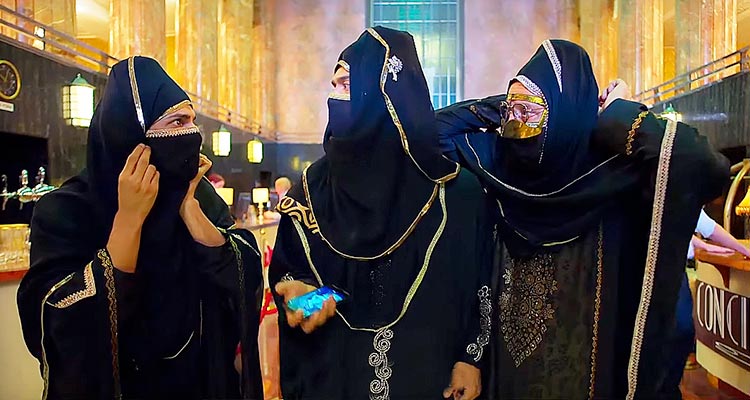 Mohsin Abbas Haider, Fahad Mustafa and Javed Sheikh in burqas
Furthermore, the film lacks in essence. In Na Maloom Afraad 2, social satire is only hinted at in a few dialogues, where characters lament the harrowing class divide between the rich and the poor. While the gold pot may have been intended as a symbol for class discrepancy, the satire gets lost somewhere in the structural mess of the plot. There is no convincing motivation to the quest of the heroes, no logic to half their decisions, and no reason for them to be located in the midst of the South African landscape. South Africa does provide the film with scenic backgrounds, and allows for shirtless shots of Mohsin Abbas Haider, but this is hardly justification enough. What cannot be denied is that the notion of 'Na Maloom Afraad' is simply more at home in Pakistan, where the face-less dread suggested by these words, is a resounding reality and not some fiction weaved into oblivion.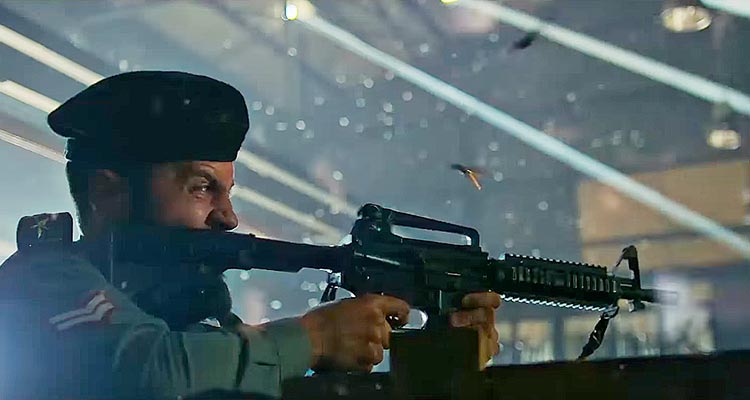 An action scene from the film
This is not to say that the film is all bad. Qureshi's craft shines through in some scenes where the cinematography is strong and the character building brilliant. It's undoubtedly funny on occasions and relatable when dialogues with some Pakistani lingo and street slang are used. With fairly decent acting by the leads, Na Maloom Afraad 2 is a watchable film. Qureshi delivers a film that may even be entertaining for most, but once you leave the cinema, it becomes a largely forgettable affair.
You may also like: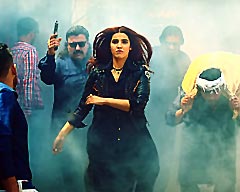 Film Review: Parchi
(January 08, 2018)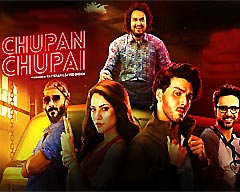 Film Review: Chupan Chupai - A Comedy of Literal Errors
(January 03, 2018)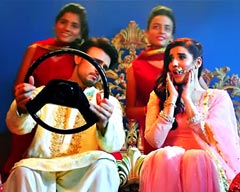 Parchi: Redefining Music Videos
(January 01, 2018)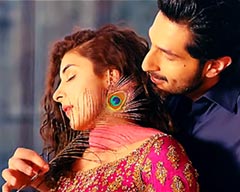 Film Review: Rangreza
(December 26, 2017)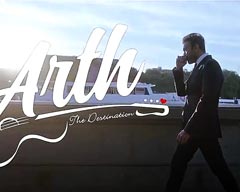 Film Review: Arth - The Destination
(December 22, 2017)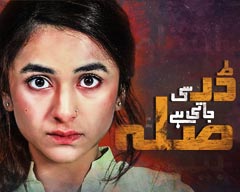 Drama Review: Dar Si Jati Hai Sila
(November 20, 2017)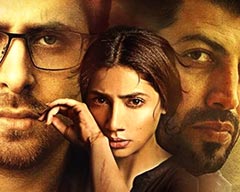 Film Review Verna: hell hath no fury as a woman scorned
(November 19, 2017)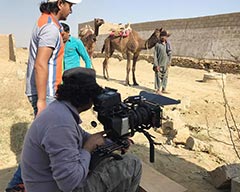 Farhan Alam: Director of 'Saawan', Pakistan's Nomination for the Oscars
(September 28, 2017)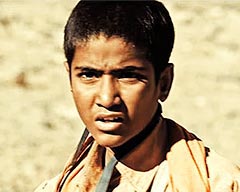 Film Review: Saawan
(September 19, 2017)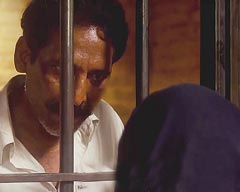 Film Review: My Pure Land
(September 18, 2017)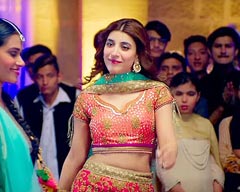 Film Review: Punjab Nahi Jaungi
(September 03, 2017)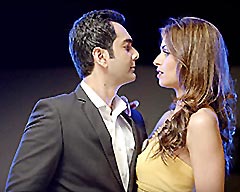 Film Review: 'Chain Aye Na,' - What true love is not!
(August 17, 2017)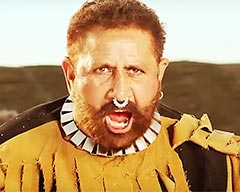 Film Review: Geo Sar Utha Kay
(August 15, 2017)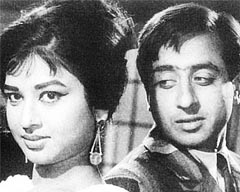 70 Years of Changing Tides in Pakistani Cinema
(August 01, 2017)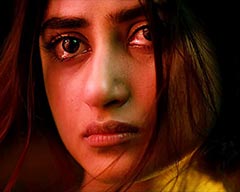 Film Review: Pakistani Actors Shine in 'Mom'
(July 17, 2017)