Film Review: Punjab Nahi Jaungi
Written by: Sania Ahmed Khan
Posted on: September 03, 2017 |

Comments | 中文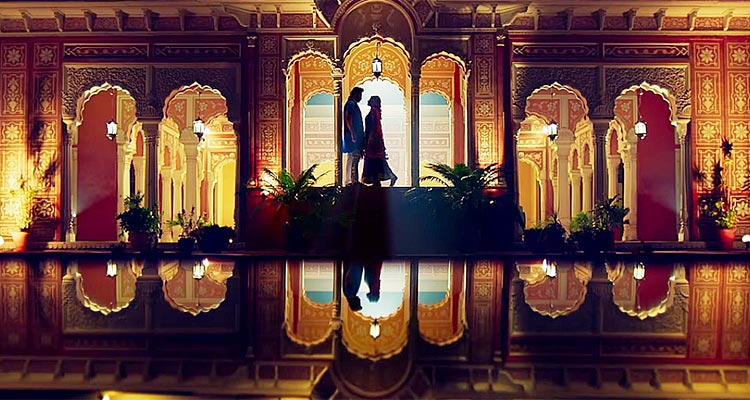 Humayun Saeed as Fawad Khagga and Mehwish Hayat as Amal
ARY Films, Salman Iqbal Films and Six Sigma Plus released their joint production 'Punjab Nahi Jaungi' across the world on Friday, 1st September, 2017. Directed by Nadeem Baig, the film has received an incredible response from audiences so far.
The film opens with Fawad (Humayun Saeed), the son of a wadera from Faisalabad, and Amal (Mehwish Hayat), a beautiful, urban girl used to the life and happenings of Karachi. Both have just graduated from college, but while Amal has a degree in Economics from London, Fawad has an MA in Political Science from a local institute which took him ten years to complete. The differences between the two lead characters immediately become clear.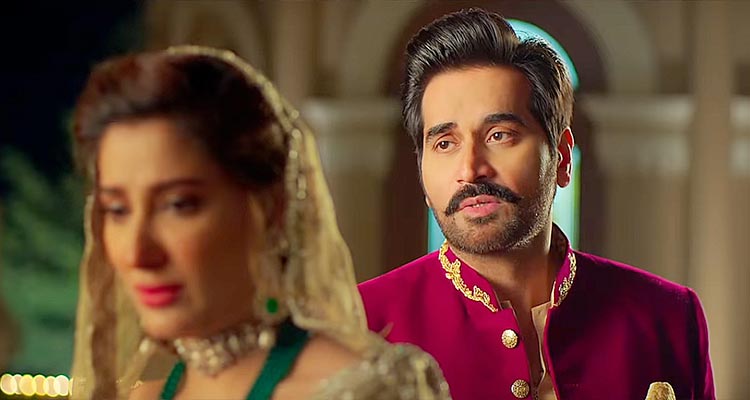 The relationship between their two families hinges on their utmost respect for Beeboji, the head and decision maker for both. Amal happens to be the sole granddaughter of Beeboji, so her importance cannot be overstated. Fawad, adamant on finding himself a, 'Heer,' instantly falls for Amal when his mother sends him her photograph. But the mismatch between them is quite obvious, and Amal rejects the proposal right away.
We later learn that Amal has an 'understanding' with Wasay (Azfar Rehman), due to which she rejects Fawad, rather than any dislike for the Punjabi lifestyle. Fawad is gentle in his pursuit of her and eventually wins her over. Amal realizes that Wasay would not give her his London apartment even if he does love her while Fawad, has offered her everything he has. I shifted uncomfortably in my seat, wondering if these materialistic offers were supposedly how one expressed love to a "progressive" woman.
Taking Amal to Punjab was easier than I thought it would be considering the name of the film. Urwa Hocane as Durdaana, Fawad's cousin, puts up an impressive dance number with Ahmad Ali Butt on the wedding of Amal and Fawad. The film is light-hearted up to this point and the main characters – Amal with her strong sense of self, and Fawad with his earnest portrayal of a simple wadera, do absolute justice to their roles.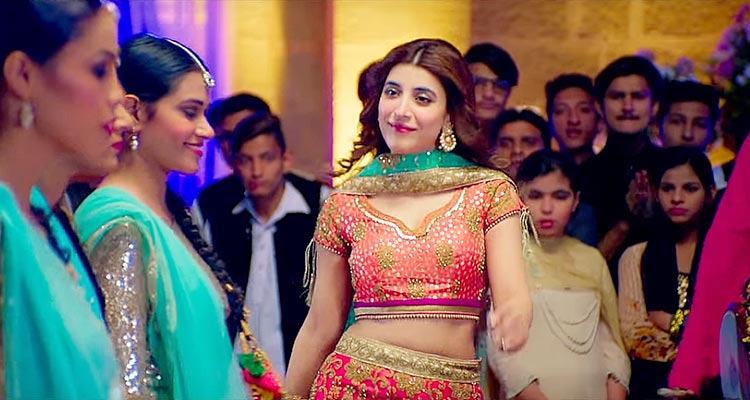 Urwa Hocane as Durdana
In the supporting cast, Ahmad Ali Butt provides some comic relief and though his comedic timing is perfect, one does wish there was more depth to his character. Urwa Hocane as the typical, quirky cousin, who has always liked Fawad, does justice to her role and predictably creates trouble for the newly married couple. There is nothing special about Azfar Rehman's acting, but he does come across as self-absorbed when around Amal, constantly snapping selfies and using his phone.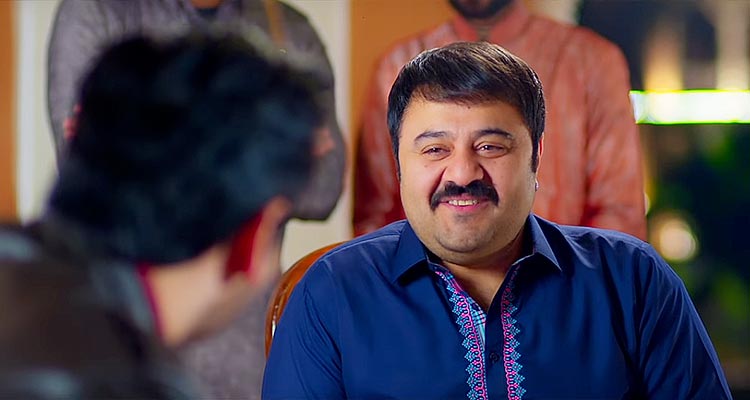 Ahmed Ali Butt
The second half of the film, is simply put, a drag. As the lack of compatibility between the couple unfolds, Amal is shown focused on revamping Fawad's dairy farms instead of loving him, while Durdaana continues to entice him. However, the on-screen chemistry between Mehwish Hayat and Humayun Saeed persists, leading the audience to believe there is more to their relationship. The climax occurs when Amal is at a party in Karachi, and Fawad arrives to take her home. In a show of power, she is dragged by the arm and then slapped on the face. The audience was visibly uncomfortable with this, and what saved the film was that the act was condemned by other characters. Realizing that his world is not the same as that of his father and grandfather, Fawad has to face repercussions, and understands that he can't get away with everything he wants. The film ends with tear-jerking performances by the lead actors.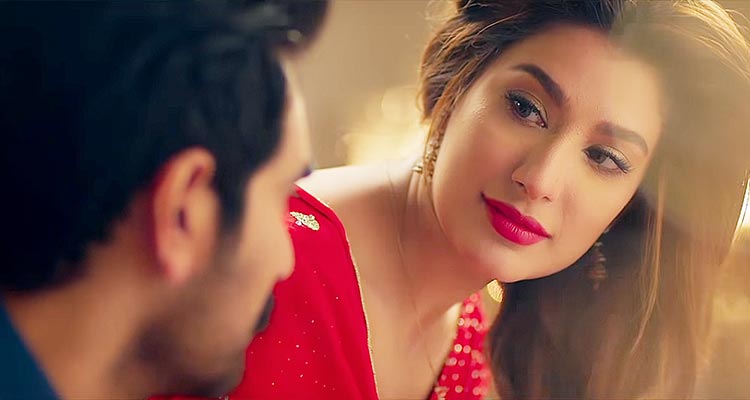 Coming to the script, Khalil-ur-Rehman Qamar's writing is relevant and engaging in the first half which left the audience in hysterics, but a little clichéd in the more serious second half. The music of the film is a mixture of upbeat songs and soulful melodies, well-suited to what is essentially a romantic comedy. The sound effects aren't overdone and the cinematography must also be appreciated, since the film has numerous stunning shots of the Punjabi landscape. A great amount of effort has gone into creating the right sets for the film, as the wadera household in Faislabad has grandiose furniture and chandeliers, while the house in Karachi is extremely modern. The wardrobe has also been thoughtfully chosen.
The film's strongest aspect remains the acting of the two leads. It was refreshing to see Humayun Saeed in a humble role, taking a step back from the brooding, masculine characters he usually plays. Mehwish Hayat's portrayal of a confident, independent woman revealed her potential as a film actress, capable of carrying the film entirely on her back. Overall, the film was an entertaining watch which stayed true to what the trailer offered.
You may also like: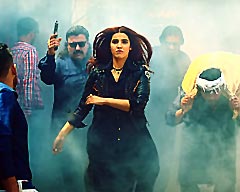 Film Review: Parchi
(January 08, 2018)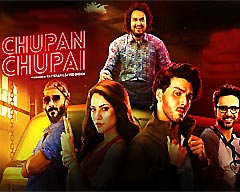 Film Review: Chupan Chupai - A Comedy of Literal Errors
(January 03, 2018)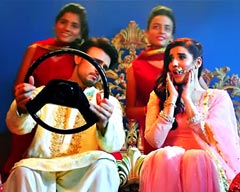 Parchi: Redefining Music Videos
(January 01, 2018)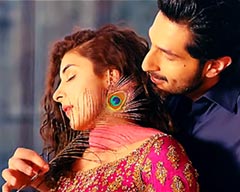 Film Review: Rangreza
(December 26, 2017)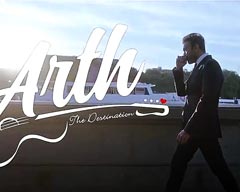 Film Review: Arth - The Destination
(December 22, 2017)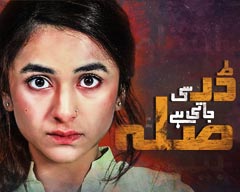 Drama Review: Dar Si Jati Hai Sila
(November 20, 2017)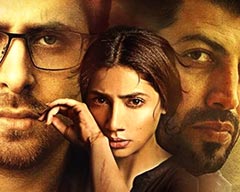 Film Review Verna: hell hath no fury as a woman scorned
(November 19, 2017)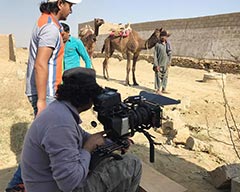 Farhan Alam: Director of 'Saawan', Pakistan's Nomination for the Oscars
(September 28, 2017)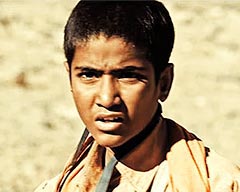 Film Review: Saawan
(September 19, 2017)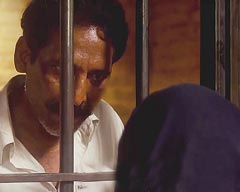 Film Review: My Pure Land
(September 18, 2017)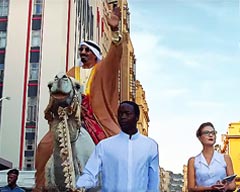 Film Review: Na Maloom Afraad 2 - Forgettable, If Not a Complete Failure
(September 05, 2017)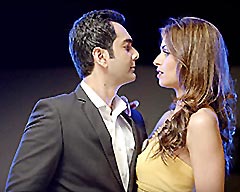 Film Review: 'Chain Aye Na,' - What true love is not!
(August 17, 2017)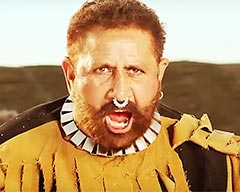 Film Review: Geo Sar Utha Kay
(August 15, 2017)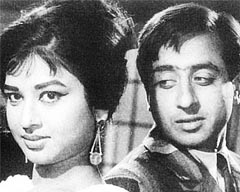 70 Years of Changing Tides in Pakistani Cinema
(August 01, 2017)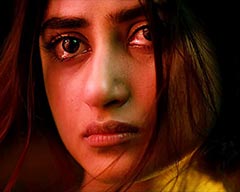 Film Review: Pakistani Actors Shine in 'Mom'
(July 17, 2017)