Food Review: Soi Asian Bistro, Karachi
Written by: Hareem Zafar
Posted on: July 28, 2017 |

Comments | 中文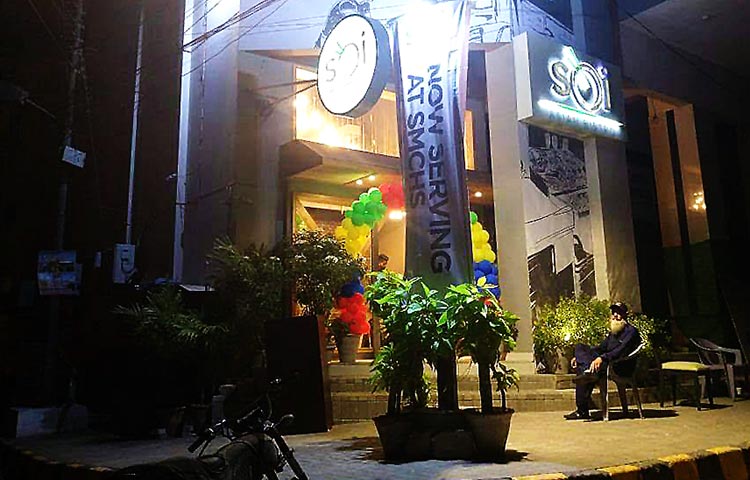 Soi Exterior (source: Humera Fatima)
Soi Asian Bistro, a relatively new restaurant in Karachi, aims to cater to every Pakistani's recent obsession with Pan-Asian flavors, including Japanese, Korean, Thai and 'age–old' Chinese cuisines. Nestled amongst other delectable eateries in the Sindhi Muslim (SMCHS) area, Soi first launched last September at Sehar Commercial, DHA, and had quickly carved a place for itself on the food map of Karachi!
Located in one of the busiest food lanes, the SMCHS branch does manage to stand out due to its rustic grey building. However, this exterior isn't very appealing. Inside, the space is rather small, and therefore the restaurant tends to be always crowded. However, Soi still manages to achieve a cozy and comfortable vibe, through the right kind of lighting and seating arrangement.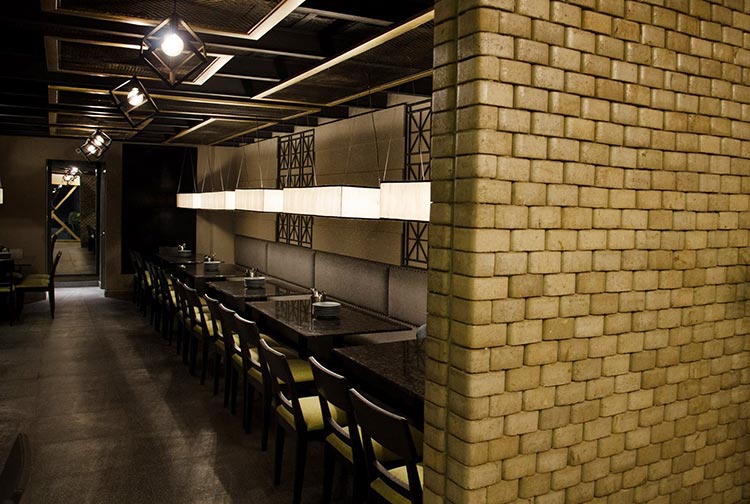 Soi Interior (source: Fahhad Rajper and YBM inte?rieurs)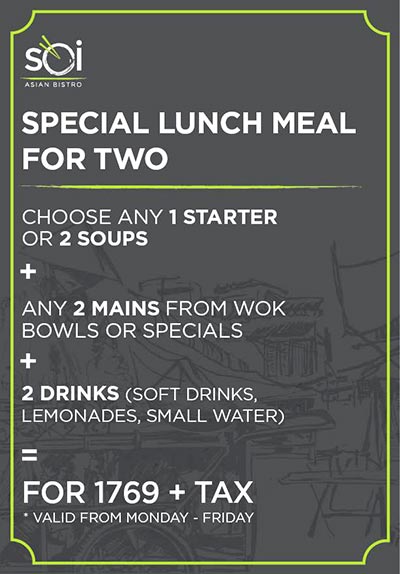 Soi Asian Bistro Special Deal for 2 (Source, Soi Facebook Page)
Divided into Salads & Starters, Main Courses (including Wok Bowls and Specials), Desserts and Beverages, Soi's Menu is short but tempting in what it offers. After a lot of thought, we opted for the 'Special Lunch Meal for Two' deal. For starters, we ordered the Wasabi Prawns. As Main Course, I opted for the Korean Beef Rice Bowl, from the Wok Bowls, while my friend chose the Mongolian Beef, from the Specials. We also ordered a Sticky Oyster Chicken, as a separate order, from the Specials.
The Wasabi Prawns were served to us piping hot in less than 15 minutes. Accompanied by in-house Salsa and Wasabi sauce, the prawns were crisp and quite hot and spicy. We instantly regretted having ordered only one serving.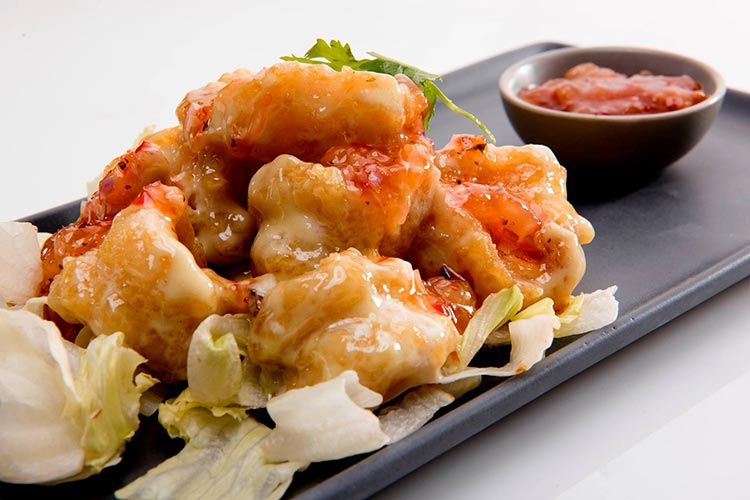 Wasabi Prawns (source: Soi Facebook Page)
The main dishes arrived promptly, once the starters finished. The steaming bowl of Korean Beef was cooked in a blend of scrumptious spices, and presented to me in pure Korean style - placed upon a bed of rice and topped with a fried egg. The beef was tenderly cooked while the portion size was hearty. I was unsure about the fried egg, but it was soft and smooth, perfectly complementing the beef.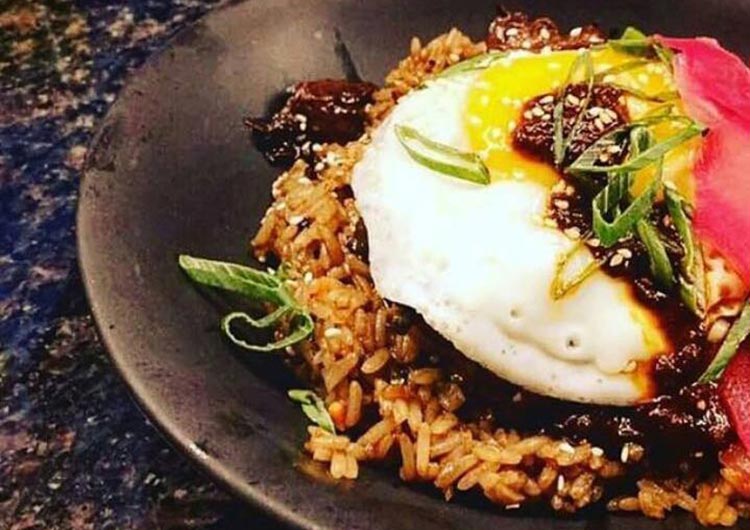 Korean Beef Bowl
The Mongolian Beef consisted of thin slices of wok fried beef, served with a side of vegetables and steamed rice. The dish carried the right balance of sour flavors, with a dash of that 'much needed' sweet kick! The portion size was yet again quite satisfactory.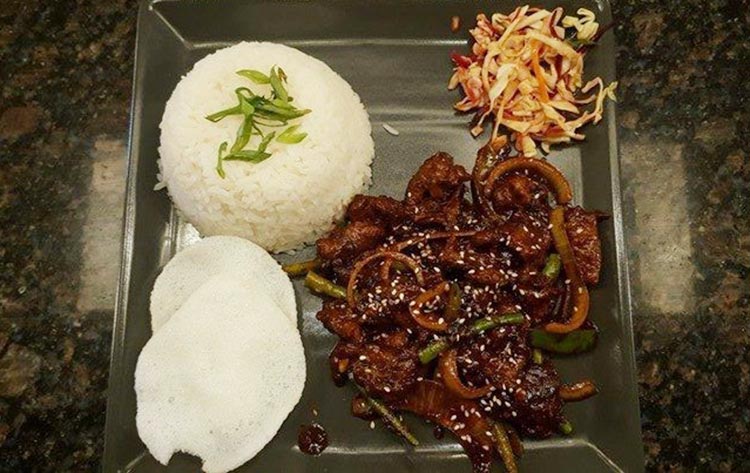 Mongolian Beef
We had ordered the Sticky Oyster Chicken for the mere purpose of experimenting, and sadly this turned out to be a disappointment. Despite having an appealing appearance, the 'crispy' chicken cubes, immersed in a mixture of palm sugar and oyster sauce, were far from delicious. The texture meant to be sticky, actually ended up being soggy, with the chicken no longer crispy and the entire dish far too salty. While it wasn't inedible, this wasn't the note we wanted to end our lunch on.
Hence, we decided to order the sumptuous Raspberry cheesecake, which frankly ended up stealing the show. Served in a jar, the cream cheese frosting and raspberry preservatives are layered upon each other. We quickly gobbled it down despite being full. For beverages, we had ordered the mint lemonade, and were delighted when it turned out to be wonderfully refreshing.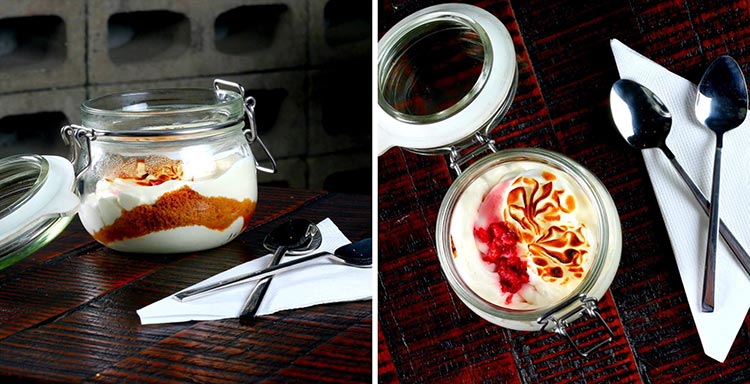 Raspberry Cheescake Jar
The excellent service must also be noted since the waiters were courteous, and immediately responsive to our queries and needs. They even apologized on behalf of our rather noisy neighboring table. Moreover, all our food was promptly served, without prolonged delays. With a total bill of PKR 2600, we left with a full tummy and beaming faces.
Soi Asian Bistro definitely knows the art of serving 'authentic' Pan Asian cuisine in a cozy ambiance. Their customer service is simply the icing on the cake. However, it is highly recommended that they expand this branch, since it gets extremely crowded during rush hours. With regards to food, the stars of the night were the Korean Beef Bowl and the Raspberry cheesecake, while the Sticky Oyster could be vastly improved. All in all, the restaurant delivers without being too hard on the pocket.
You may also like: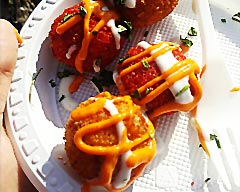 Karachi Eat 2018: The Good & the Bad
(January 16, 2018)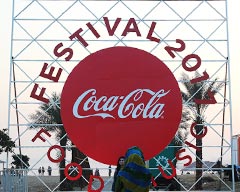 Coke Festival 2017 comes to Islamabad
(December 11, 2017)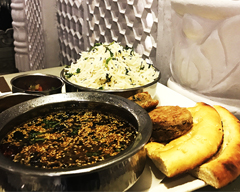 Food Review: Rahdaari
(December 07, 2017)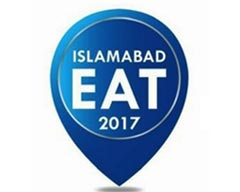 Islamabad Eat 2017: Don't Speak, Just Eat
(November 14, 2017)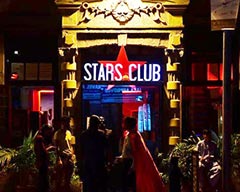 Stars Club: Karachi welcomes its first film-themed café
(November 06, 2017)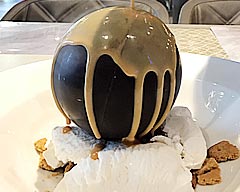 Food Review: Browns, Islamabad
(October 19, 2017)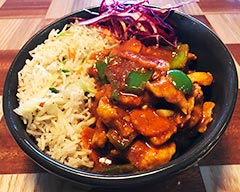 Wok Fusion Café
(October 09, 2017)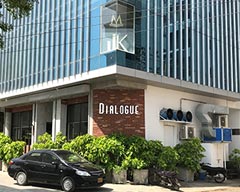 Food Review: Dialogue Restaurant, Karachi
(September 29, 2017)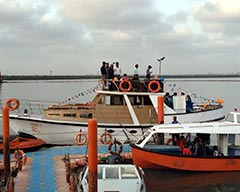 Savor Boating and Restaurant: A Unique Experience
(September 08, 2017)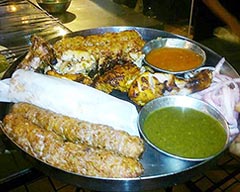 Boat Basin Food Street, Karachi
(August 25, 2017)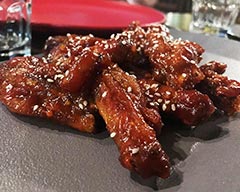 Food Review: #EAT, Islamabad
(August 11, 2017)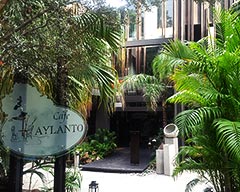 Food Review: Café Aylanto, Islamabad
(August 04, 2017)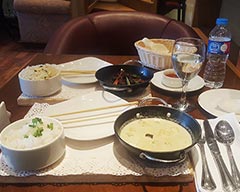 Food Review: The Chinese Café
(July 21, 2017)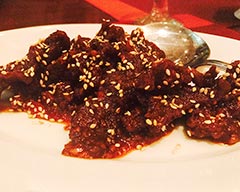 Food Review: Yum Chinese and Thai Restaurant
(July 14, 2017)