GIRL RISING: WHERE THE REVOLUTION BEGINS
Written by: Salma Chaudhry
Posted on: December 23, 2013 |

Comments | 中文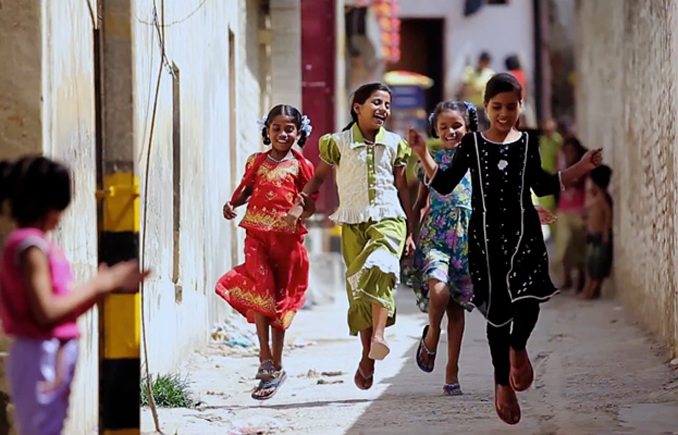 Girls have been a victim to marginalization through centuries. Yet today we see women whose stories inspire, whose lives are breathing examples of vigor, perseverance and strength, and who have, against all odds, made a difference to their lives and the lives of many. Incontrovertibly, the most striking difference between the encouraged and repressed woman is just one - education. Girls all over the world face barriers to education but a single educated girl can do marvels for an entire generation. 10*10 is a campaign just about that and at the heart of this movement is the docudrama, Girl Rising.
Girl Rising is a film about the stories of discrimination and difficulties faced by underprivileged girls in the developing world on a daily basis. The girls are ordinary and so are their stories but the message is powerful and thought provoking. What is highlighted is that the issue of girls being deprived of education continues to be a pertinent one even in this day and age. What is shown is the reverberating effect of transforming an entire generation by educating just a single girl.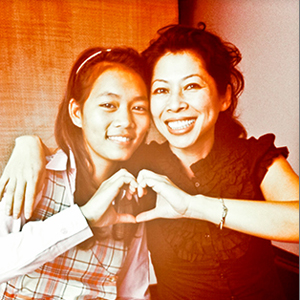 Sokha with her story writer Loung Ung
The film was officially launched in Pakistan last week, first in Karachi and then at the Avari Towers in Lahore. Roohi Abdullah, the lady who initiated the Girl Rising Pakistan movement, opened the Lahore screening with an explanation of the idea and concept behind the film as well as its significance for the girls in Pakistan. She called the movie a hope for Pakistani girls who are presently out of school, and a message that ultimately resilience will triumph with the power of girls bringing about a revolution.
The stories are of those spirited girls who themselves (sometimes alone and sometimes with support from others) realized the benefits of education in providing a channel away from scarcity, a way of acquiring independence from the bigoted norms and practices that reign our societies, and a chance to grow intellectually and making independent choice for their future lives. Some stories, like that of Ruksana from India, highlighted the fact that parental support, not just economically but also emotionally, is vital to sow the seeds of this transformation.

Nine real life stories were chosen from all over the world; they were then written by eminent writers from those countries and narrated by well-known actresses, including Meryl Streep and Cate Blanchett. Girl Rising features anguish, coupled with a noble sense of purpose. It raises various issues related to underprivileged women, such as child marriage, scanty resources, child labour, sexual abuse and social taboos and prejudices prevalent in almost every society.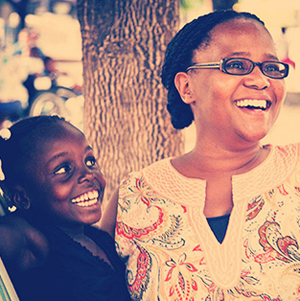 Wadley with her story writer Edwidge Danticat
The nine girls belong to regions spanning the length of the globe, from tropical Cambodia to the streets of Egypt. Senna from Peru lives her deceased father's dream fighting the odds she was born into; whereas little Wadley was only seven when earthquake deprived her of schooling in Haiti, a place with already poor education indicators; but she decided not to give up on her dream to pursue education though she couldn't afford it. The film also tells the moving tale of Suma from Nepal who spent almost six years of her life as a bonded servant but she was liberated, and it was education that allowed her to alter her life's trail. The stories of Amina from Afghanistan, Mariama from Sierra Leone, Azmera from Ethiopia and Sokha from Cambodia are equally gripping.
The reality is that many girls in Pakistan face similar issues. A mixture of acute paucity and cavernous partiality generate a callous succession of unfairness that keeps girls from living up to their full abilities. But many vigorous and indomitable Pakistani girls have made a difference not with standing the overpowering odds they were born into. This is why some people in the audience felt that the film must have had a 10th story, from Pakistan:" The movie was great, very touching and inspirational but they could have, rather they should have included a Pakistani girl as that would have been much more encouraging for our girls", said one of the attendees after watching the film.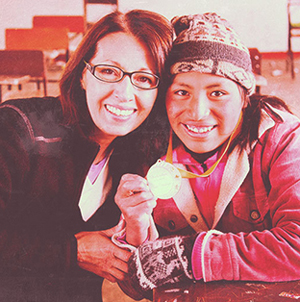 Senna with her story writer Marie Arana
Girl Rising is an influential, stimulating movie that exhibits film-making at its finest, and leaves the audience with a crucial message: 'It is only through education that we can liberate our girls in the true sense of the word and it only takes one educated girl to change generations.' The message is imperative and something we cannot afford to fritter away. Girls, if given the right education, will build up their homes, their families, their towns and cities, and in due course the entire population.
You may also like: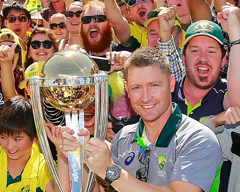 Australia Pulverizes New Zealand to Bag World Cup 2015 Trophy
(March 30, 2015)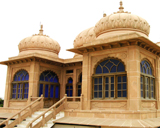 The Undying Grandeur of the Mohatta Palace Museum
(March 29, 2015)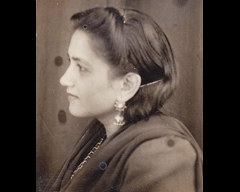 Ada Jafarey: A Tribute
(March 27, 2015)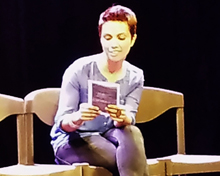 Me, My Mom & Sharmila: Fawzia Mirza and the Brown Woman
(March 26, 2015)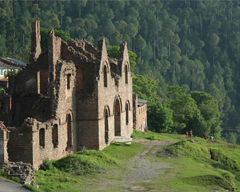 Silk Road: The Picturesque Mansehra and Abbottabad-VI
(March 25, 2015)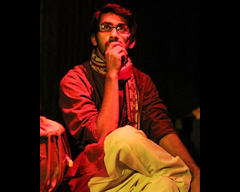 Azeem Hamid and the Independent Theatre Company
(March 25, 2015)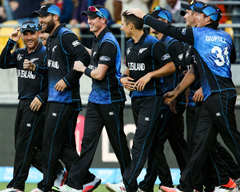 New Zealand to Choke South Africa and India to Overpower Australia?
(March 24, 2015)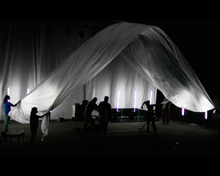 NAPA International Theatre Festival 2015: 'Among Fog'
(March 20, 2015)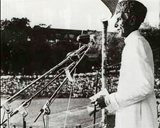 Pakistan Resolution Revisited
(March 20, 2015)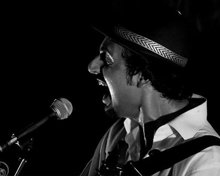 Faizan Tirmizi - The Ideology of an Aspiring Musician
(March 12, 2015)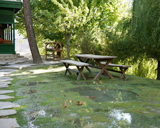 Hunza Valley: A Fine Balance between Tradition and Modernity
(March 10, 2015)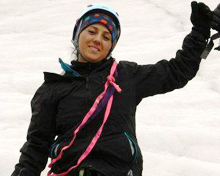 Samina, we are proud of you!
(March 06, 2015)