Hakka Chine: A Culinary Adventure Hidden in Plain Sight
Written by: Hurmat Majid
Posted on: December 28, 2016 |

Comments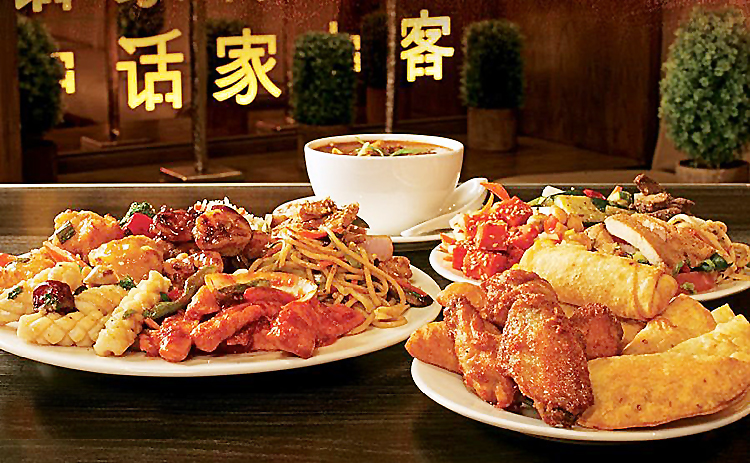 (Source: 'HakkaChine' Facebook page)
A few badly-typographed crimson signs scattered around Karachi's Dolmen Mall inform — almost beseech — you to visit Hakka Chine for lunch, Hi-Tea or dinner. There are no tall claims of more than 100 dishes on their Facebook page or mall advertisements – you are told the truth: less than 30 dishes, take it or leave it. The menu for each service is also updated on the restaurant's Facebook page, so you know what you are in for.
Walking up to the entrance, there is not much that would impress you — but then, just as you are about to write the place off, you enter the restaurant and are welcomed by warm hues of maroon, mauve and silver. The wooden floors present a stark contrast to the boring crème tiles you just left behind. The buffet is a welcoming sight that offers four different kinds of soup each day, but being human, I only tasted one – the White Hot and Sour Soup. This sneaky little number deceives you; it looks bland, but the taste is surprisingly rich. The soup has a well-prepared stock base and flavours that sing; there is no misuse of seasoning to mask the other ingredients. The soup, alone, was enough to win us over. My companion's exact words were, "This soup makes me want to go hug the chef and then ask for the recipe". I didn't disagree.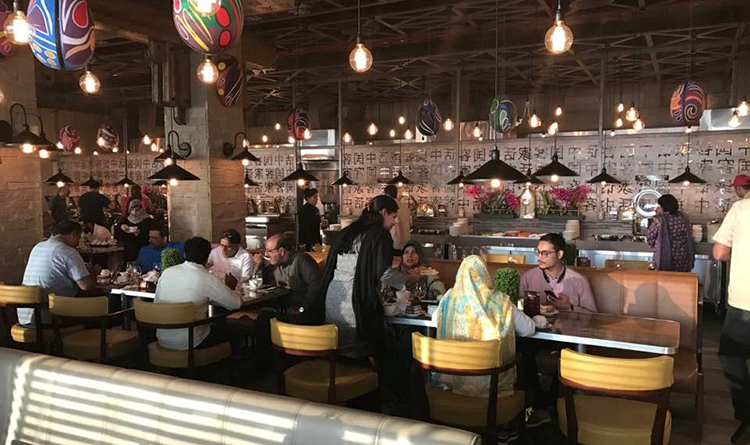 The fish crackers served at the table had a surprising zing to them – we suspected lemon, but whatever it was made the crackers delicious, both with and without the soup. The starters on the menu included Fish on Toast, Seafood Wontons and Chicken Spring Rolls. The Fish on Toast was golden and crunchy at the bottom and well-seasoned on top, with a layer of sesame that not only added to its taste but also held the fish batter in place. Unlike a gazillion other badly-made 'on toast' items I've had in the city, this starter was quite memorable with its crispiness and rich taste.
The spring rolls and wontons were made from the same pastry, yet the wonton was crispy while the spring roll was soft; both had a balance of flavor and much less residual oil than expected. Surprisingly, neither of the seafood starters had that lingering odour that we all hate.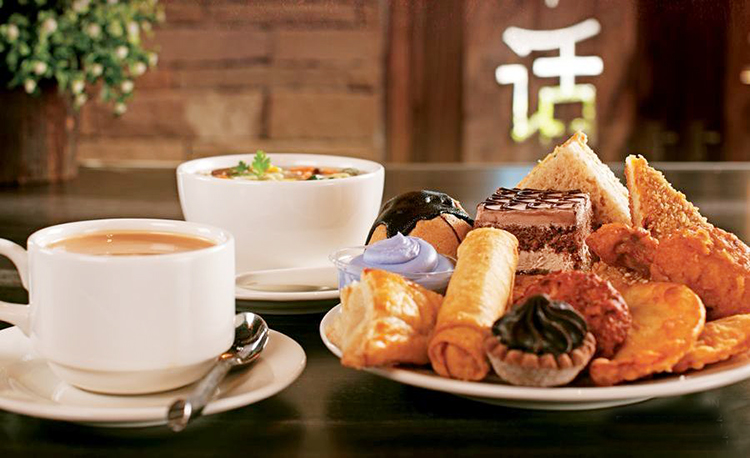 Hi-Tea menu
Of all the gravies offered, the Hunnan Beef and the Fish in Black Bean Sauce stood out – both had the authentic flavor that instantly transported me back to Beijing's tiny street restaurants.
The Chicken with Cashews was moist and went well with its slightly tangy lemon sauce – this coming from a person who rates chicken as her least favourite protein source is really saying something. The chow mein, both chicken and veg, were fresh but otherwise unremarkable; so were the two fried rice options, although it was nice to see that one of the two rice dishes, named 'Masala Fried Rice', was the only dish that tasted desi on the menu. The fact that an authentic eatery would go the extra mile for customers with less adventurous taste buds is nice to know.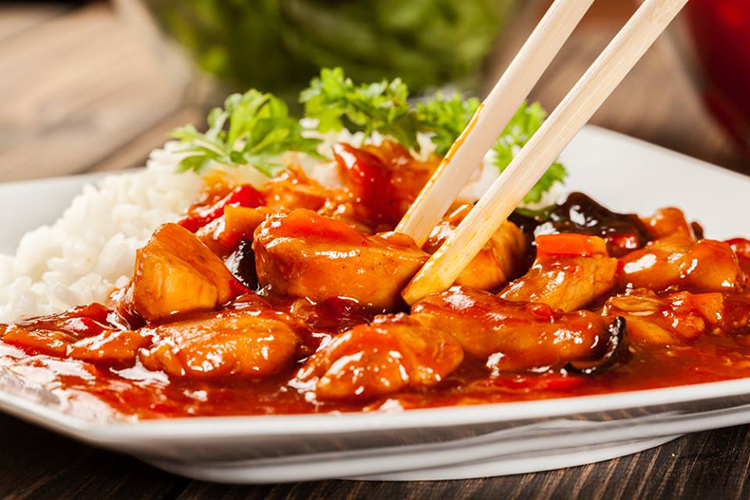 The test for any good Chinese eatery, for me, is in their condiment tray — the chili sauce. There are three criterions I judge this sauce on: the colour, the oil-to-chili paste ratio, and the kickback in the end. The chili sauce in Hakka Chine's condiment tray ticked all three boxes – the colour was a vibrant red, the oil-to-paste ratio was good, the sauce was sufficiently thick, and the flavor was well-balanced with just enough of a chili kick to open up my sinuses without getting the waterworks going. I wouldn't go so far as to give it the top place in my chili sauce ranking, but it certainly made it to the top three.
Finally, just when I thought I was done with what may have been the best tasting in my life, I was given one last surprise by the very limited dessert bar. No Chinese restaurant I have ever visited in Karachi has had authentic Chinese dessert, and this one was no different. However, out of their five options, the chocolate mousse stood out by miles. The little shot glass, filled with air-light fluffy mousse and just the right amount of dark chocolate bitterness, blew me away. It was probably the best mousse I've had in the past few years.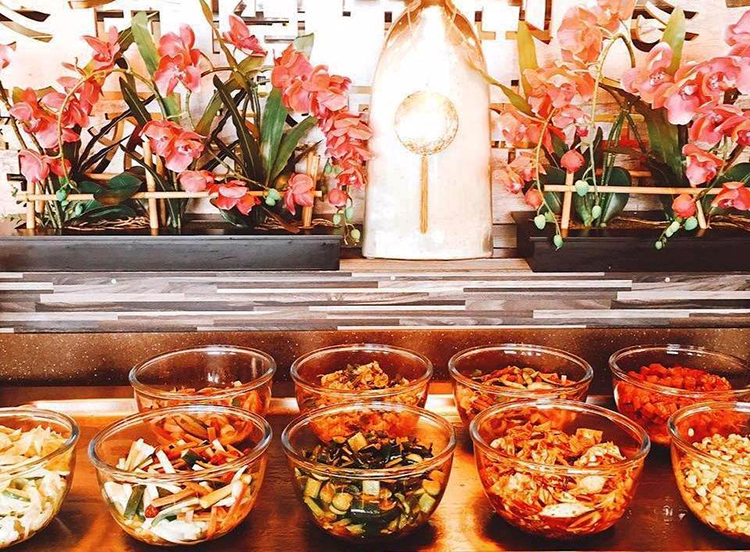 One faux pas the restaurant made was that they served the melt-in-your-mouth prawn tempura on the table, with five pieces to be shared between two people. I understand that was done for the sake of efficiency and to make sure that everyone got a share, but some may take offence to the stringent policy.
Verdict: Hakka Chine may need a better designer for future advertisements, but their current menu is going for gold. Lunch at the eatery costs Rs. 1000, Hi-Tea costs Rs. 600, and dinner costs Rs. 1200, and all of these prices are subject to 13% tax. In my opinion, you get more than your money's worth at this place.
All images have been taken from the 'HakkaChine' Facebook page.
You may also like: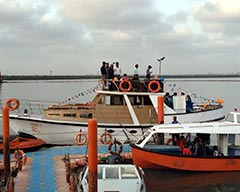 Savor Boating and Restaurant: A Unique Experience
(September 08, 2017)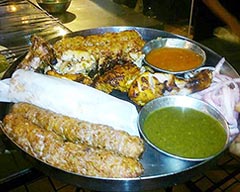 Boat Basin Food Street, Karachi
(August 25, 2017)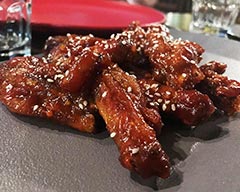 Food Review: #EAT, Islamabad
(August 11, 2017)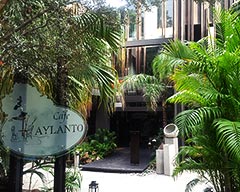 Food Review: Café Aylanto, Islamabad
(August 04, 2017)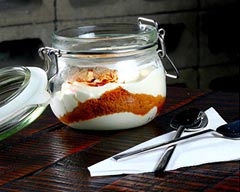 Food Review: Soi Asian Bistro, Karachi
(July 28, 2017)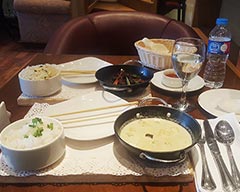 Food Review: The Chinese Café
(July 21, 2017)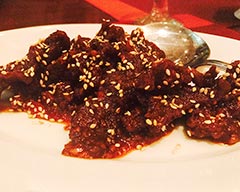 Food Review: Yum Chinese and Thai Restaurant
(July 14, 2017)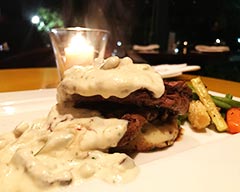 Food Review: English Tea House, Islamabad
(June 23, 2017)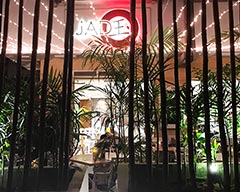 Food Review: Jade Café by ChinaTown, Islamabad
(May 19, 2017)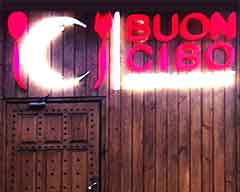 Food Review: 'Buon Cibo' - A Treat for the Taste Buds!
(May 05, 2017)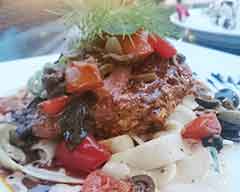 Food Review: Meraki
(April 28, 2017)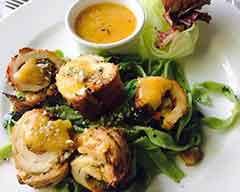 Food Review: Wild Thyme - A Taste of Hunza!
(April 21, 2017)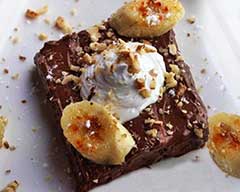 Food Review: 'Cosmopolitan', a Café with a Message
(April 07, 2017)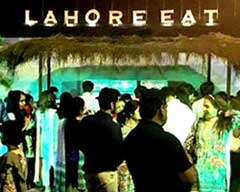 Celebrating the Love of Food with Lahore Eat 2017
(April 03, 2017)