Hiking Trails in Hong Kong
Written by: Xinhua News Agency
Posted on: October 12, 2017 |

Comments | 中文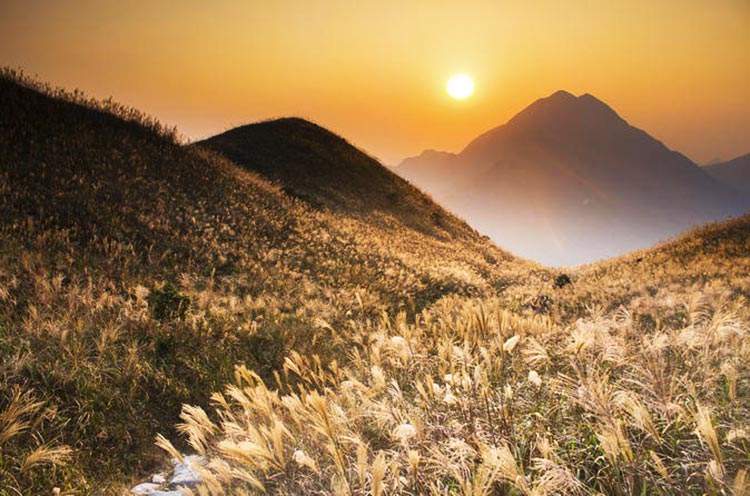 Sunset Peak (Source: EvenTraveler)
"In spring, one can enjoy a walk along the hilly trails of Ma On Shan Park, with it's fabulous rhododendrons blossoms; in summer, a trip to Ng Tung Chai would be the best way to avoid summer heat and spend time beside waterfalls; and autumn is definitely the best season in Hong Kong for hiking, as there is boundless Chinese silver grass on Sunset Peak," said Ye Jin, a famous local hiker of Hong Kong.
Thinking of Hong Kong, most of people would think about its rows of skyscrapers, streets filled with crowds, busy shopping malls and delicious international food. But for natives like Mr. Ye the places hiding behind the woods of concrete, are the most attractive. Only a few visitors know, that almost three fourth of this 1100 square kilometers metropolitan is natural landscape. There are 24 suburb parks, with hundreds of hilly hiking trails.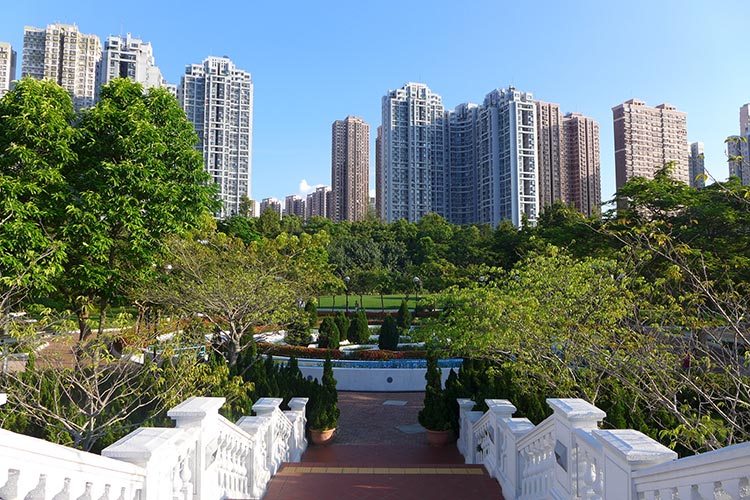 Ma On Shan Park (Source: Wikimedia)
The love of walking along the trails, has gradually cultivated in local Hong Kong people, and is now called the "Hiking Culture." The people of Hong Kong prefer the expression of "hiking the hill" to "climbing the hill." Unlike what people might encounter when climbing big mountains with endless vertical steps, trails here are a combination of boulevards and paths in the woods. Wriggling up and down the rolling hills, one can find functional areas, especially prepared for hikers, such as open air BBQ sites, picnic and camping sites, hiking roads for families and cyclists, etc. This ensures that the experience of hiking is both relaxing and entertaining, with natural attractions and social interactions to choose from, so that people may enjoy an easy, but eco-interesting hike.
Since 1998, Ye Jin has been an active member of the largest out-door hiking event in HK, the Oxfam Trailwalker. Since 19 years, event participants complete the 100km MacLehose Trail within a 48-hour time limit. Praised by National Geographic as one of the World's Top 20 Hiking Trails, the MacLehose has breathtaking views on both sides, with hills, coastal lines, woods and streams.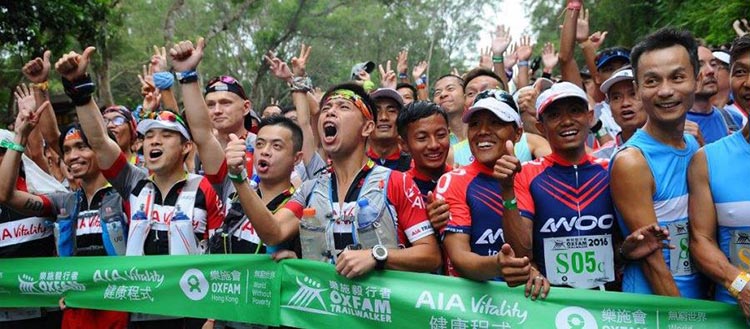 Oxfam Trailwalker 2016 Hong Kong (Source: Oxfam)
The MacLehose trail is divided into 10 sections, with a distance of 5 km to 16 km each, for the convenience of the participants who can choose any of them, and stop on the way to enjoy the sea view. They can walk for two or three sections and then set up a tent or camp by the sea, and spend the night sleeping to the sound of waves.
In Hong Kong, you can take a trip anytime you wish, because no matter where you are you can always find a peaceful hiking trail close to you. Even in the noisiest of islands, it is not difficult to access greenery. There is actually a 50 km-long and 8-section Island Trail, with views of ponds and urban area. Among other options, there is Dragon's Back Trail, praised as the Best Urban Hike in Asia, where sceneries of Stanley and Redhill Peninsular are visible in the distance, and Bowen Trail, where small animals such as squirrels will give you company as you catch a bird's eye view of the Victoria Harbor.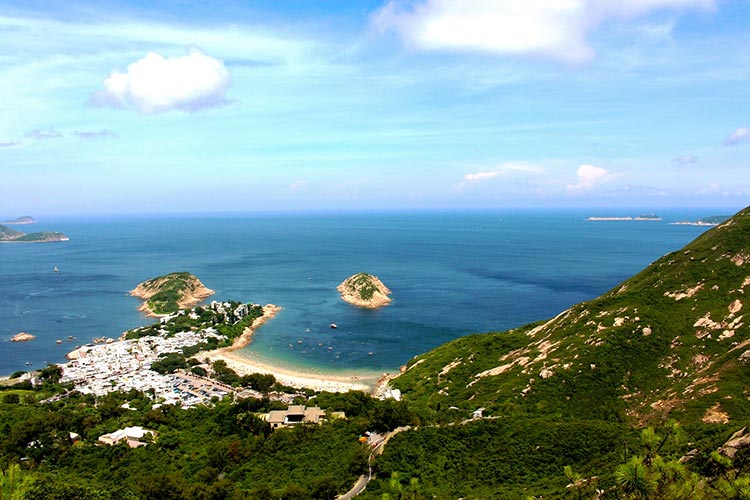 Dragon's Back Trail (Source: AspirantSg)
There is abundant information available online for visitors' to refer to, including introductions to various trails and their degree of difficulty, detailed transportation tips, pictures of sceneries and historic relics and even maps to download.
It is common to encounter hikers excitedly taking photos with distance posts on trails in Hong Kong. Most of the trails have posts on both sides to mark the distance and position, so that hikers easily know how long they have walked and at the same time can clearly report their location in case of an emergency. For instance, the Maclehose trial has a distance post every 500 meters and 200 posts in total.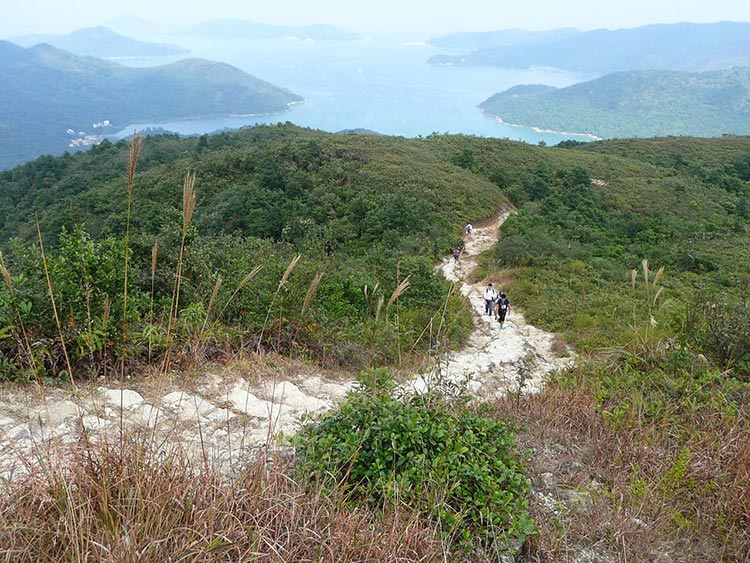 MacLehose Trail (Source: Webs of Significance)
Jack, a young American, says that while he is used to climbing mountains and hills in different parts of the world, he especially prefers the hiking trails of Hong Kong. He felt that these trails are not far away from downtown areas, and are easily accessible through the public transportation network. Complete safety control measures, and convenient public service facilities, all reflect the wisdom of the city management of Hong Kong.
Ye Jin has kept his habits of hiking at least twice a month for many years. The air in the hills is still fresh and clear, and the old buildings and houses are well maintained, adhering to their original appearances. In recent years, new attractive and informative trails have been developed, to pull more and more families towards outdoor activities.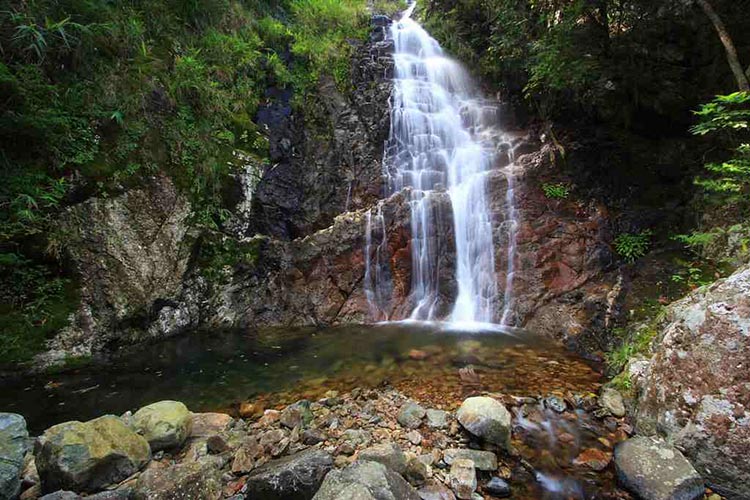 Ng Tung Chai Waterfalls (Source: ILoveHongKong)
"In the national parks of many foreign countries, there are games like tree climbing or rock climbing, and we have noticed that recently an increasing number of Hong Kong citizens are jogging in the hills. We are thinking of adding standard jogging trials, just as there are off-road cycling trials, and establishing more camp sites to meet the requirements of the people of Hong Kong," said Li Zhicun, Assistant Director of Hong Kong Agriculture, Fisheries and Conservation Department.
Thus, apart from shopping and dining, most visitors explore the charms of Hong Kong through hiking in its hills now. As shared by Mrs. Geng, a tourist from Gungdong Province of inland China, "I thought there would be nothing but crowed streets and 'cement forests' of high buildings in Hong Kong. It turned out that there are in fact many amazing places with views to be enjoyed. Now I come to Hong Kong for hiking with my friends in the holidays!"
Translated by Wu Jinying
You may also like: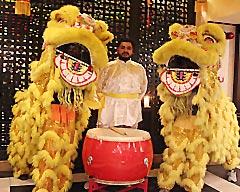 Chinese New Year Celebrated at Marriott, Islamabad
(February 20, 2018)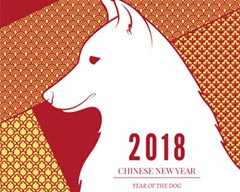 Significance of the Year of the Dog in Chinese Astrology
(February 16, 2018)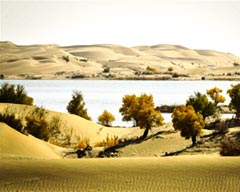 The Restoration of Taitema Lake
(February 13, 2018)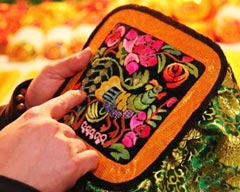 Female Embroiderers of Xinjiang
(February 08, 2018)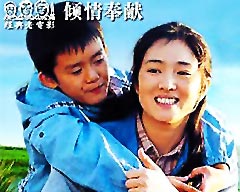 Chinese Film Month begins in Islamabad
(February 08, 2018)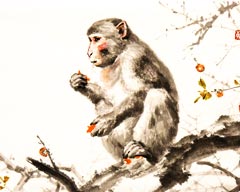 The Monkey in Chinese Culture
(January 31, 2018)
Etles Silk from Tianshan at China Fashion Week
(January 24, 2018)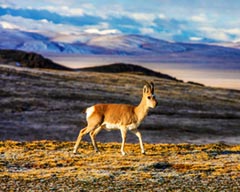 Hoh Xil: Kingdom of Wild Animals
(January 18, 2018)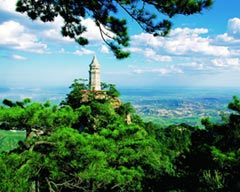 Panshan Mountain of Ji County
(January 11, 2018)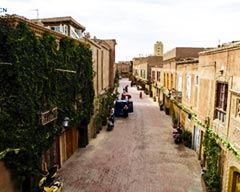 Stories from the Old Town of Kashgar
(January 04, 2018)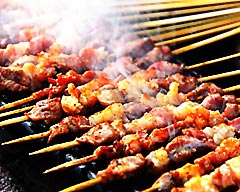 International Cuisine in Urumqi
(December 27, 2017)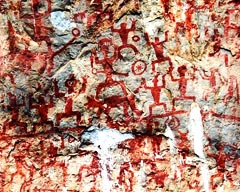 Zuojiang Huashan Rock Paintings, Guangxi
(December 19, 2017)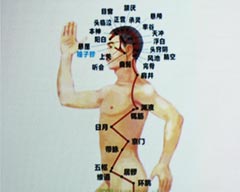 Seminar on Chinese Outlook on Life and Contemporary Value of Chinese Medicine
(December 15, 2017)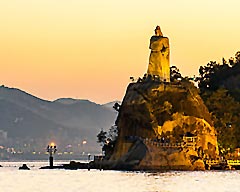 Gulangyu Island: The Island of Music
(December 13, 2017)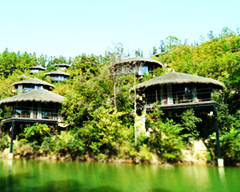 Mogan Mountain Farm Villas
(December 06, 2017)