ICC Champions Trophy 2017 Final: What Are Pakistan's Chances against India?
Written by: Ismail Umar
Posted on: June 16, 2017 |

Comments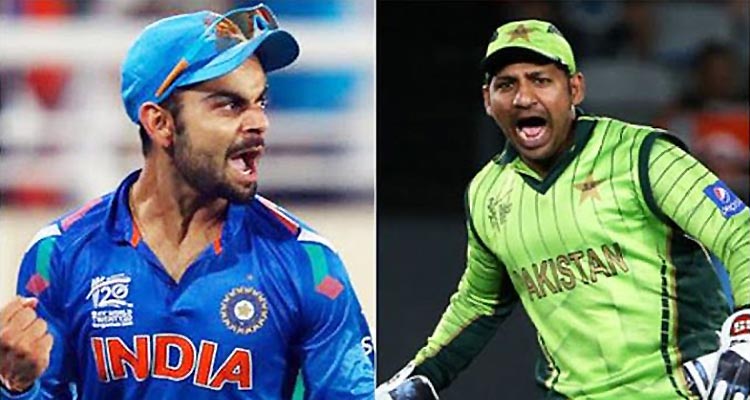 Virat Kohli (L) and Sarfraz Ahmed (R) (source: inUth)
Admit it, many of you, who will be watching the ICC Champions Trophy final this Sunday, are not cricket fans. Yet you choose to paint your faces and scream at the top of your lungs when an India-Pakistan match comes around, because, well, it's an India-Pakistan match! Even now, you may be struggling to understand the stakes. But do not worry; our comparison of the top Indian and Pakistani players will make life easier for you.
INDIA
Perhaps not surprisingly, the Indian team has been performing brilliantly in this tournament. Having only lost once to Sri Lanka, they have otherwise been at the top of their game throughout. India's greatest strength is their deadly batting line-up, combined with intelligent captaincy. Hence, the three men to watch out for are Virat Kohli, Rohit Sharma and Shikhar Dhawan.
Virat Kohli
The captain of the Indian cricket team knows exactly how to manage his players, decide who goes on when, and do strategic field placements. Of course Kohli is also a force to be reckoned with as a player, and he continues to impress with his batting. Once he settles into the game (which doesn't take long), not even high pressure rattles him. In fact, he tends to thrive and perform even better under pressure, especially in matches where India is chasing.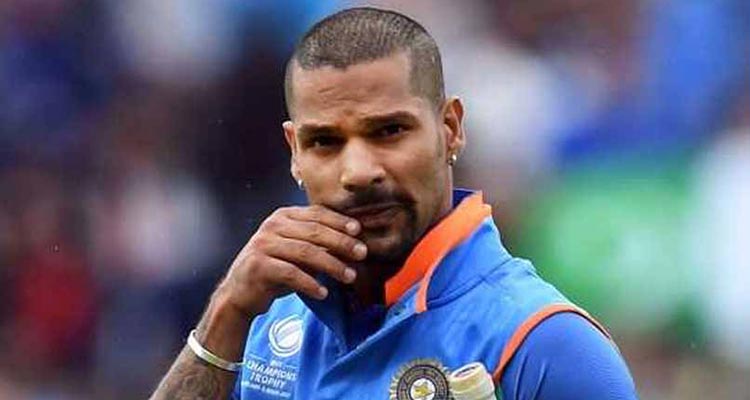 Shikhar Dhawan (source: NDTV Sports)
Rohit Sharma and Shikhar Dhawan
Rohit Sharma and Shikhar Dhawan are the top scorers of this year's Champions Trophy. That ought to tell you something about their skill with the bat. They are an ideal opening pair for the fierce Indian batting line-up.
Overall, if these three men are in form, they are quite literally unstoppable. Middle order batsmen don't even get a chance to come to the pitch.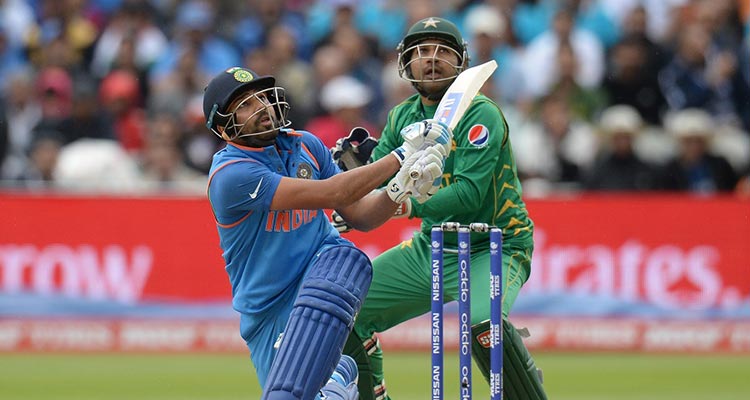 Rohit Sharma (source: ESPN CricInfo)
PAKISTAN
Pakistan has a history of performing badly when confronted by the Indian team in major tournaments, especially the World Cup. However, this time, they have many reasons to be confident. Not only did they defeat South Africa and Sri Lanka in succession, but they also crushed England, the only team that had not lost a single match in the tournament. Pakistan's strength lies in its world class bowlers and its level-headed captain. The four men to watch out for are Hasan Ali, Mohammad Amir, Junaid Khan and Sarfraz Ahmed.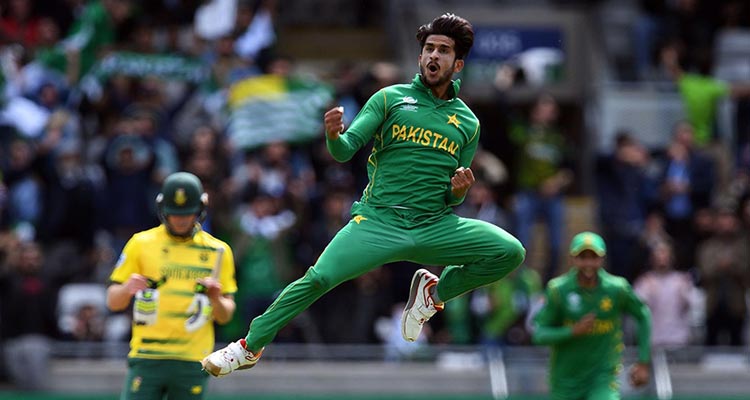 Hassan Ali, the highest wicket taker of the ICC Champions Trophy 2017 (source: RealSport)
Hasan Ali
Hasan Ali is the top wicket-taker of this tournament; a right-arm seamer who has stunned even the most experienced batsmen with his high-quality bowling and effective use of variation. Something about him reminds us of the glorious old days, when our team possessed bowling legends such as Wasim Akram and Waqar Younis.

Mohammad Amir (source: Sky Sports)
Mohammad Amir
Mohammad Amir could be quite damaging to the Indian line-up. While he hasn't taken many wickets in this particular tournament, he could be a match-winner for Pakistan if he delivers.
Junaid Khan
Junaid Khan is a fast bowler who has that all-important ability to take quick wickets. He is known to perform well even under pressure. His role would be crucial, along with that of Hasan Ali and Mohammad Amir.
Sarfraz Ahmed
In the last three matches, Sarfraz has displayed great captaincy by using the right bowlers at the right time to put pressure on the opposing team, and even more importantly, giving Pakistan a positive mindset. He also has the benefit of being the wicket keeper for his side, which allows him a good view of the ground and enables him to support his bowlers throughout the game. Moreover, as a batsman, Sarfraz performs well under pressure, often giving match-winning performances when Pakistan's middle order crumbles.
The Indian team may be favourites for the upcoming final, but if Pakistan attacks them early on, we have a fair chance of a win. We will need to utilize our strong bowling and complement it with good fielding, which will play an integral role in deciding who takes home this year's ICC Champions Trophy.
You may also like: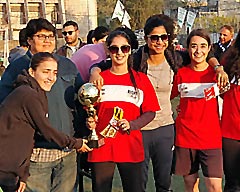 Right to Play & Total Football kickoff Girls Football Tournament 2017
(December 28, 2017)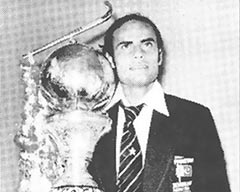 70 Years of Sports in Pakistan: Defying the Odds
(August 23, 2017)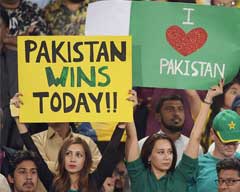 Lahore Rises Like a Phoenix to Hold a Memorable PSL Final
(March 06, 2017)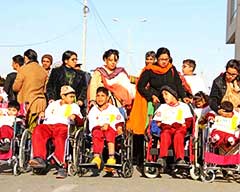 Running for a Cause: 2nd Unified Marathon by Special Olympics Pakistan
(February 06, 2017)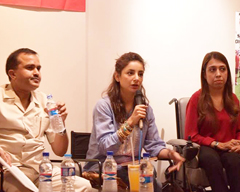 Special Olympics Pakistan at T2F: 'Inclusion Elevates All'
(July 26, 2016)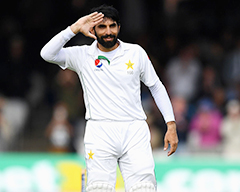 Pakistan Break 20-Year Curse to Become Lords against England
(July 18, 2016)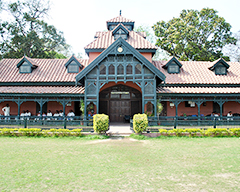 The Long Innings of Lahore Gymkhana Cricket Ground
(June 03, 2016)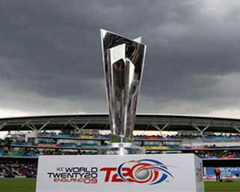 T20 World Cup 2016 – What To Expect?
(March 16, 2016)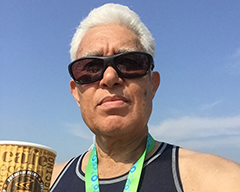 Achieving the Impossible: A Conversation with Saqeb Lone
(March 04, 2016)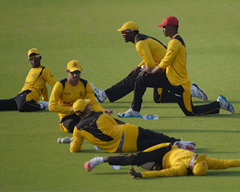 Zimbabwe Braces Itself for Controversy-Plagued Pakistan
(May 21, 2015)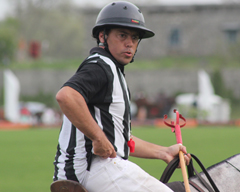 Matias de Olmos: The Life of an International Polo Coach
(April 03, 2015)

Interview With Javed Miandad - Part II
(September 19, 2012)