Green Force Launched with the 'Keep Korang Klean' Drive
Written by: Staff Report
Posted on: April 27, 2015 |

Comments | 中文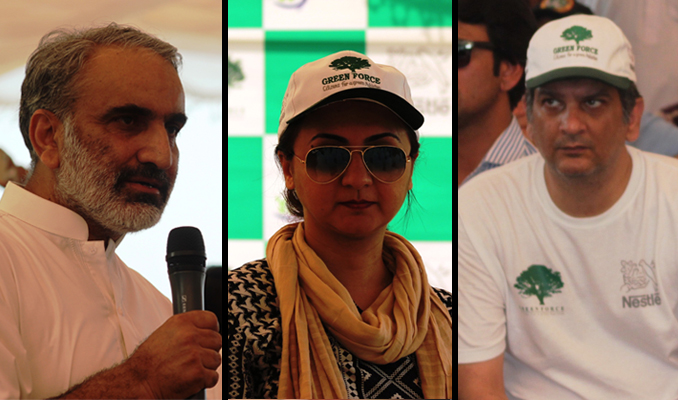 (l-r) Dr. Khursheed, DG, Environment Protection Agency, Saima Umar and Bilal Haque of Green Force
The Green Force, a trust formed for saving the environment, was launched with the Keep Korang Klean drive on Sunday, the 26th of April in Bani Gala. They succeeded in assembling over a hundred and twenty children, from different schools of Rawalpindi and Islamabad (Khaldunia, Headstart, Roshni, Schola Nova, Super Nova, ICAS and SOS Village), to clean up the heavily polluted Korang River. The idea behind the drive was to raise awareness of the need to keep our environment clean, and change the culture of the society where the norm is to throw litter everywhere.
The fate of the Korang River is similar to that of other rivers in the vicinity of cities in Pakistan, that of a garbage dump. Plastic bags are choking the natural life in the water, and it will not be long before the fish in the river vanish. Flowing down from the Murree Hills to Islamabad, it feeds the Rawal Lake, the source of water for the citizens of Rawalpindi.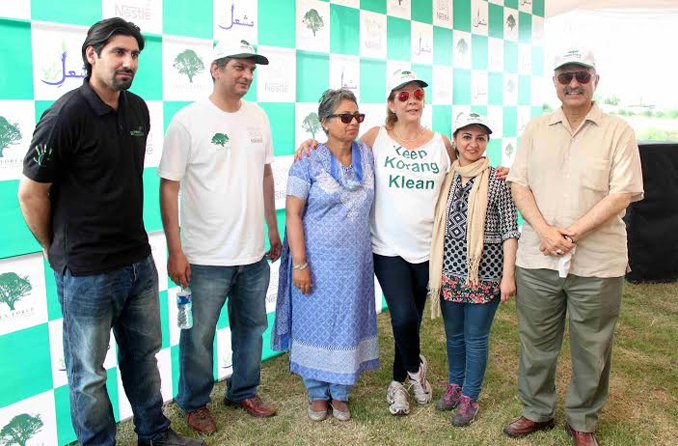 (l-r) Rameez of Green Volunteers, Bilal, Dr. Dushka, Cristina & Saima of Green Force, and Senator Mushahid Hussain
The whole event was made possible with the sponsorship of Nestle, who provided buses to transport students to the site of the clean-up, equipped them with gloves, sticks, garbage bags, masks, caps and T-shirts and served high tea to the participants and guests. Mr Magdi Batato, the CEO of Nestle Pakistan spoke on the occasion, drawing attention to how Switzerland, his home country, had protected its pristine environment.
The Green Force, led by Cristina Afridi, Bilal Haque and Saima Umar, had put the event together, with the enthusiastic assistance of the Green Volunteers and Waste Busters. It was the first environmental clean-up drive of this scale in the twin cities, made high profile by the presence of Imran Khan and Senator Mushahid Hussain. Both of them stressed the need to save the threatened environment, and brought attention to this neglected issue in Pakistan. Cristina Afridi pointed out in her speech how wildlife had disappeared in just a couple of years, as encroachers were illegally occupying this protected area for wildlife.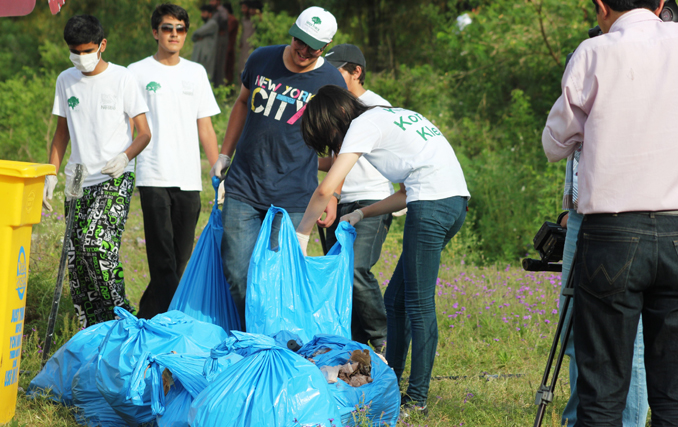 Collecting garbage
The children who had competed with each other in teams of ten children each, were awarded certificates, and the SOS Village School, Rawalpindi walked away with the prize for collecting the most garbage. The irony was that while the banks of the Korang River looked considerably cleaner after the kids had braved the heat cleaning it, the tent under which the ceremony was held and tea served, was littered with garbage at the end of it. The battle for changing the culture of Pakistanis is going to be long, arduous and challenging for all environmentalists.
You may also like: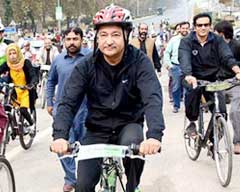 The Mayor's Challenge: Saving Islamabad
(January 25, 2017)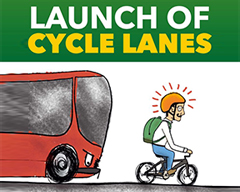 A Cycle and Pedestrian Friendly Islamabad?
(November 15, 2016)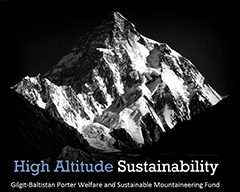 High Altitude Sustainability: Battling the Garbage Crisis in the Gilgit-Baltistan Mountains
(November 18, 2015)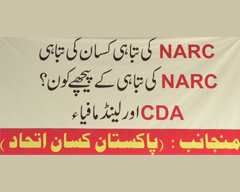 NARC: A Story of Collusion between CDA & the Land Mafia
(July 31, 2015)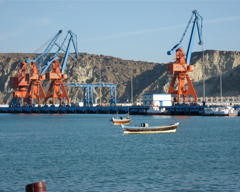 Environmental Concerns along the Silk Road
(June 09, 2015)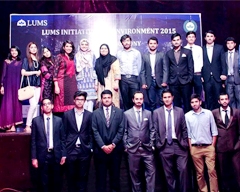 LUMS Initiative for Environment '15
(April 17, 2015)