KLF 2016 Day 2: Ismail Ka Urdu Sheher
Written by: Javeriah Farrukh
Posted on: February 08, 2016 |

Comments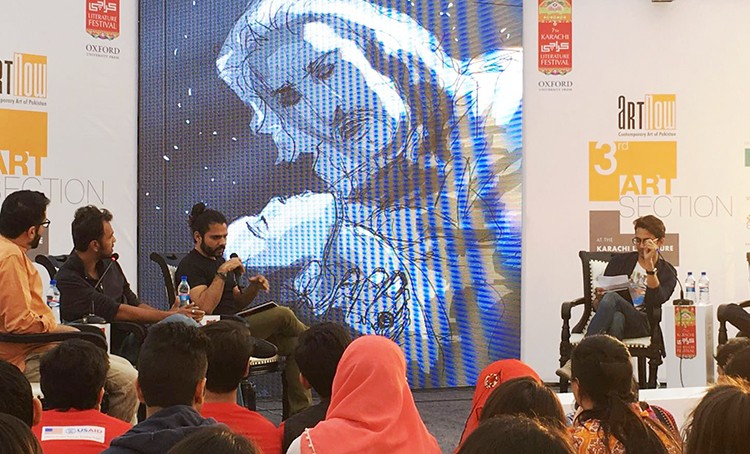 (L-R) Omran Shafique, Saad Irfan, Zohaib Kazi, Ali Safina (photo by Durriya Azmat)
Boxing 'Ismail Ka Urdu Sheher' in a particular art form is a challenging order. A combination of a graphic novel, music album and animated music video, it is Pakistan's first music-book album, which was launched at the 7th Karachi Literature Festival on Saturday, February 7. Produced and authored by Zohaib Kazi, Ismail Ka Urdu Sheher pushes the boundaries of Pakistani literature through the unique fusion of music with a graphic sci-fi novel.
Zohaib Kazi is a music composer, producer, writer, and Assistant Producer of the critically acclaimed Coke Studio series. He first conceptualized Ismail Ka Urdu Sheher as a movie in 2006. Later on, however, Kazi felt that a music album would be a more fitting medium for his vision. The book was subsequently added to the project. The unique concept of this publication brought together brilliant minds from the industry, including singers, illustrators, musicians, as well as animators. The novel features performances by the talented Zoe Viccaji and Omran Shafique. Kamal Khan is the lead videographer and Abbas Ali Khan is the cover designer/vocalist. Last but not the least, Saad Irfan lends his magical illustrations to bring the novel to life.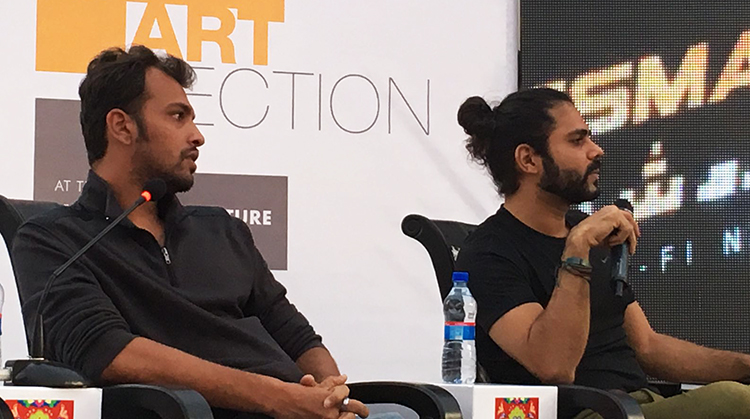 Producer and author Zohaib Kazi with the illustrator, Saad Irfan (photo by Durriya Azmat)
IKUS is a science-fiction novel expressed beautifully through imaginative visuals. The plot is set on a distant exo-planet called "Elaan", which has suffered extreme consequences due to an experiment gone wrong in the Large Hadron Collider on Earth. The main character, Ismail Alset, chases clues across the Universe that hold the key to its very survival. The entire story unfolds in a dystopian and post-apocalyptic world; themes that are rarely found in Pakistani art.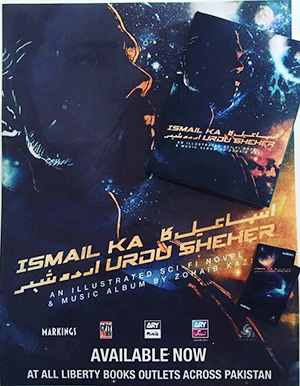 Official cover of 'Ismail ka Urdu Sheher', taken from the 'Markings' Facebook page
One of Kazi's motivations behind the project was to give the youth of Pakistan its own local heroes to look up to. He feels that Western comic book heroes bring with them their own morals and philosophies. Hence, a different narrative in the same medium would serve to educate children about our own culture and values.
The book is composed of 10 chapters, supplemented by 12 musical tracks. Each chapter is a direct visualization on paper of one of the tracks in the album. The accompanying animated music video consists of hand-drawn frames, and was painstakingly completed over a period of 4 years. Its animation is influenced by Quentin Tarantino's 2003 cult classic 'Kill Bill'.
Contrary to its title, the book is written in English. However, there is a translation already in progress, with the aim of making the book accessible to a wider population in Pakistan. Kazi hopes that one day his book would be taught in schools around the country to foster children's interest in Science, Philosophy, and creative thought.
The book and album were launched in December 2015 by Markings Publishing, and are available in bookstores across the country.
RELATED ARTICLES:
You may also like: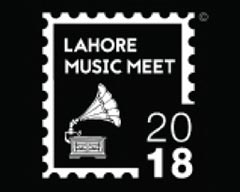 Lahore Music Meet - 4th Edition
(January 10, 2018)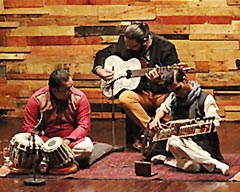 'Likhay Jo Khatt Tujhay' - An Olomopolo Media & Qissa Khwaan Production
(November 21, 2017)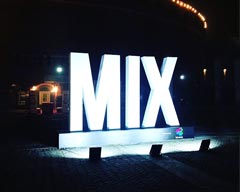 The MIX – Pakistan's First Tech Centered Festival
(November 15, 2017)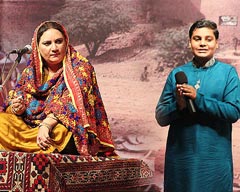 Bali Jatti Rooftop Theatre Opens in Lok Virsa, Islamabad
(October 16, 2017)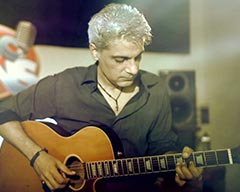 Tribute: Aamir Zaki
(June 03, 2017)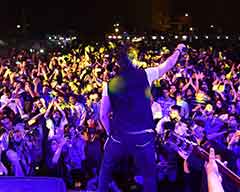 FACE Music Mela 2017: Promoting Diversity and Harmony through Music
(April 24, 2017)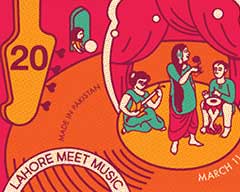 LMM 2017: More Than Just Music!
(March 13, 2017)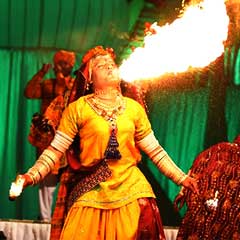 The Mystic Music Sufi Festival 2017
(February 14, 2017)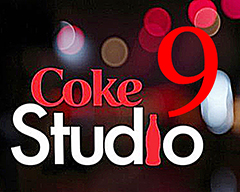 Coke Studio: A New Season of Melodies
(August 18, 2016)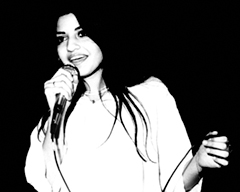 The Unforgettable Nightingale: Nazia Hassan
(August 12, 2016)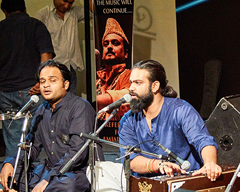 The Music Will Live On: Reference for Amjad Sabri at Lok Virsa
(July 01, 2016)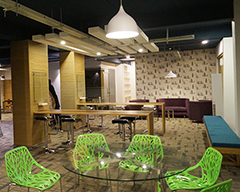 The Hive: Blending Work with Entertainment
(May 30, 2016)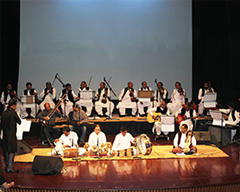 'Sachal Studios Orchestra' Performs at PNCA, Islamabad
(May 09, 2016)