Celebrating the Love of Food with Lahore Eat 2017
Written by: Tehreem Mahboob Alam
Posted on: April 03, 2017 |

Comments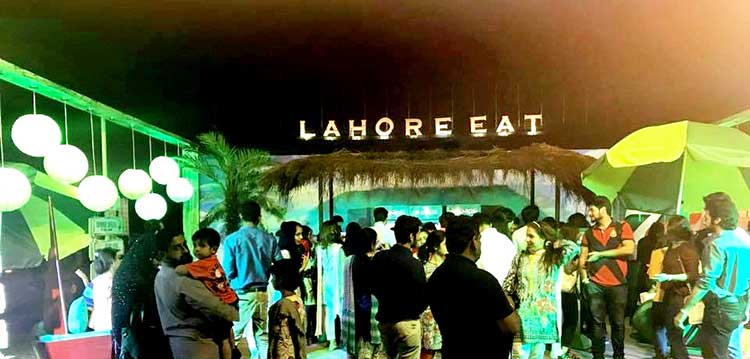 Lahore Eat 2017
Living in Lahore, where food is deemed more important than oxygen, when you patiently wait for eight weeks for an event just to pamper your taste buds, you expect a little more than what it initially pledged to deliver. Hence, the much anticipated Lahore Eat 2017 was a little disappointing on its opening day – Friday, the 31st of March – as the seating arrangement was inadequate and the vendors started winding up their stalls at 11:30 PM, when the closing time was supposed to be 1 AM. However, trust CKO of Karachi and Latitude CRS of Lahore to meet the expectations of the food-frenzied Lahoris and turn those frowns upside down the very next day. They not only hired an army of guards to shoo away potential threats, but also managed to arrange an event that was bigger and better than the previous year. It was a great coup by Latitude CRS to have got the Fortress Stadium as the venue for Lahore Eat.
On day 2, when a colossal crowd gathered with their friends and families at the venue, they saw food in an entirely new light. Coupled with live music, photo booths and the mouthwatering aroma of fresh chapli kebabs and samosas, the event did complete justice to its tagline: "Don't talk, just eat".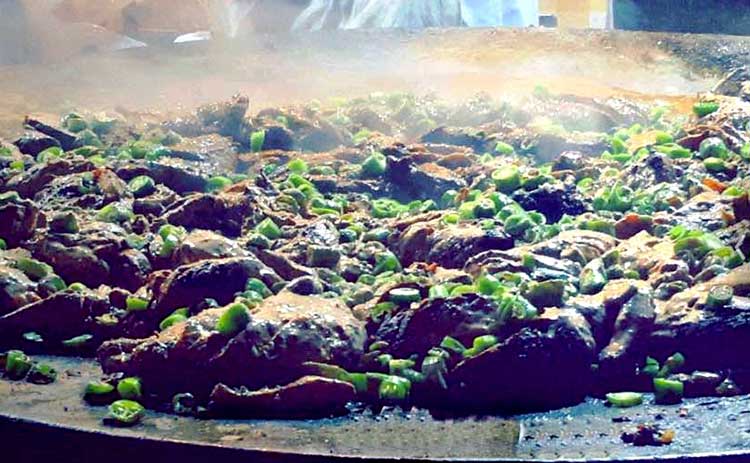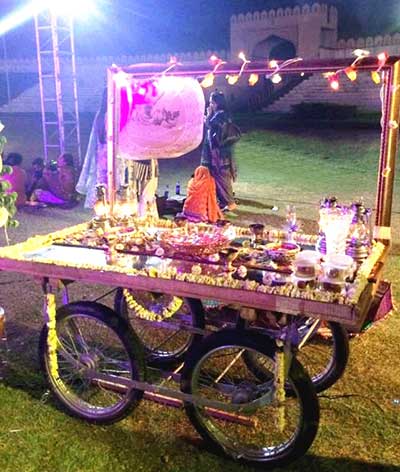 One of the many beautiful photo booths at the event, sponsored by Chili Chutney
The event targeted people from all socio-economic backgrounds by offering some irresistible discounts and deals. The beverage partner of the event, 7-Up gave out free drinks on the first day, and the freshly launched 'Sim Sim' application gave a whopping 40% discount on associated stalls to those who downloaded the application on their cell phones.
This time, Lahore Eat not only celebrated the diversity of food that the city has to offer, but also managed to entertain the public by arranging musical performances from renowned singers including Ali Azmat and Ali Sethi. Since the venue this year was the Fortress Stadium, there was a lot of space to roam around freely, eat, drink and enjoy the concerts without feeling crammed.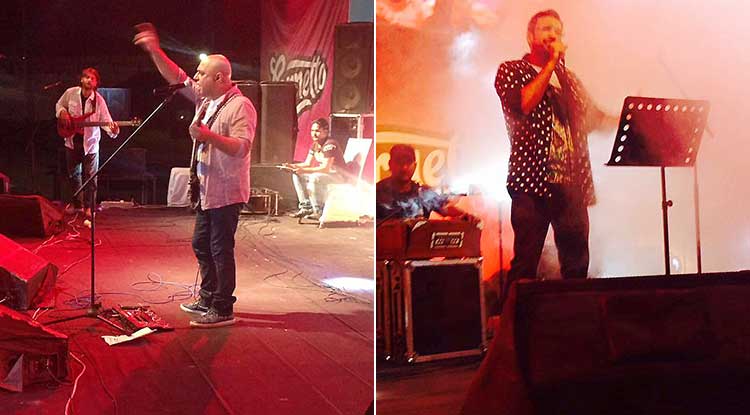 Ali Azmat (left) and Ali Sethi (right) performing live at the festival (source: Lahore Eat Facebook page)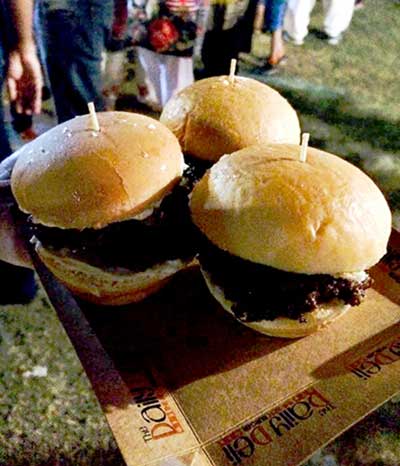 The 'Slider' from The Daily Deli, one of the best-selling items at the event
Moving on to the most important part of the event: ranging from the classic Waris ki Nihari to the signature Gol Gappay of Chatkhara; from the standard Nutella samosas to the experimental churros by Walls, the event was truly a foodie's paradise. One of the best-selling items was the little 'Slider' from The Daily Deli. This was not your average burger; it was petite, light and juicy, leaving us asking for more.
The event endorsed more than 60 exhibitors. Other than well-established brands such as Shan, Lipton, 7-Up, Nurpur, Mehran, Shmoop and Tao, some famous names of the city's local food industry were also exhibited, including Cosa Nostra, Cone Heads, Wingo, Bombay Chowpatti, Love at First Bite, Boba, Awesomosas, Chinese Dhaba, Muddy's BBQ Joint, Vaneela, Tea Cosy, and many more.
In an era where ends justify means and people are weighed on the basis of their socio-economic status, DayFresh's cone deserves a special mention, as it cost only 50 bucks, was popular among all age-groups, and took us all back to our childhood.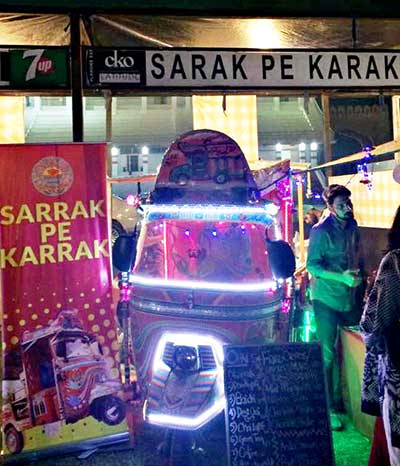 The colourful 'Sarrak pe Karrak' stall
In addition to these well-established names, the event also featured young university graduates working tirelessly at chai kiosks. Being a Karachiite, I cannot help but compare Lahore's chai to Karachi's. But stalls like Sarrak pe Karrak and Pappu Tea Stall removed all my preconceived notions and made me fall in love with the chai of Lahore. The tea stalls were accompanied by aesthetically pleasing rickshaws and colourful seating arrangements, which greatly added to their appeal.
Since the event aimed to cater to all age groups, there were numerous activities for children, at kiosks of the Nordic Café, Wall's, Simply Sufi and Lifebuoy. From jumping castles to face painting; from making your own frosting to playing darts; and from finding your way out of a maze to learning the right way to wash hands, the event was unquestionably a winner among children and toddlers.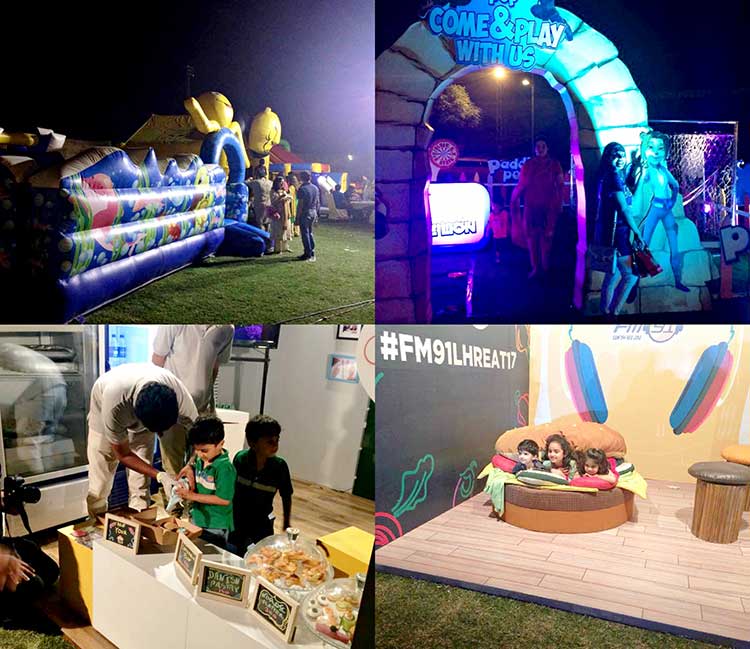 A variety of activities were organized to keep the children engaged
With an abundance of food items and entertainment activities catering to the entire family under one roof, Lahore Eat 2017 converted an otherwise desolate park into a foodie's wonderland, and was undoubtedly one of the most successful events in the city this year.
You may also like: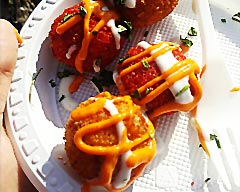 Karachi Eat 2018: The Good & the Bad
(January 16, 2018)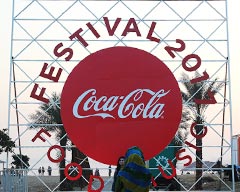 Coke Festival 2017 comes to Islamabad
(December 11, 2017)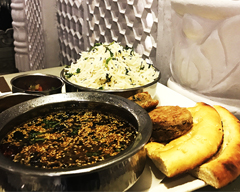 Food Review: Rahdaari
(December 07, 2017)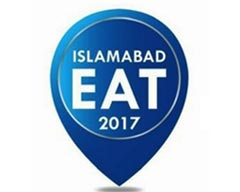 Islamabad Eat 2017: Don't Speak, Just Eat
(November 14, 2017)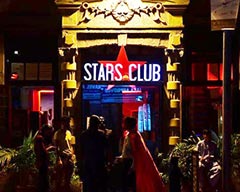 Stars Club: Karachi welcomes its first film-themed café
(November 06, 2017)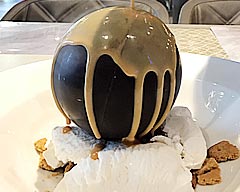 Food Review: Browns, Islamabad
(October 19, 2017)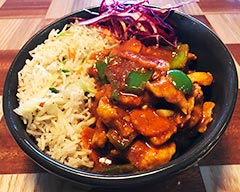 Wok Fusion Café
(October 09, 2017)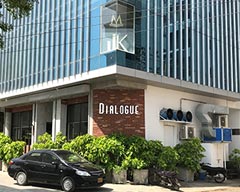 Food Review: Dialogue Restaurant, Karachi
(September 29, 2017)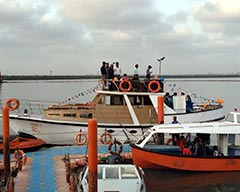 Savor Boating and Restaurant: A Unique Experience
(September 08, 2017)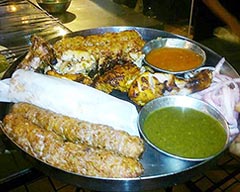 Boat Basin Food Street, Karachi
(August 25, 2017)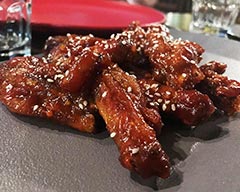 Food Review: #EAT, Islamabad
(August 11, 2017)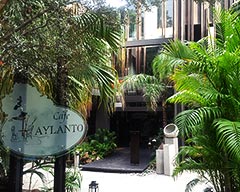 Food Review: Café Aylanto, Islamabad
(August 04, 2017)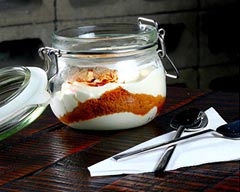 Food Review: Soi Asian Bistro, Karachi
(July 28, 2017)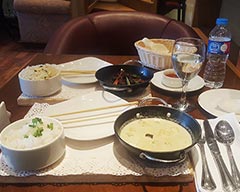 Food Review: The Chinese Café
(July 21, 2017)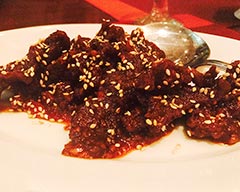 Food Review: Yum Chinese and Thai Restaurant
(July 14, 2017)