The Vibrant Lok Mela 2017 Upholds Pakistani Tradition, Culture and Identity
Written by: Mirza Salam Ahmed
Posted on: April 10, 2017 |

Comments | 中文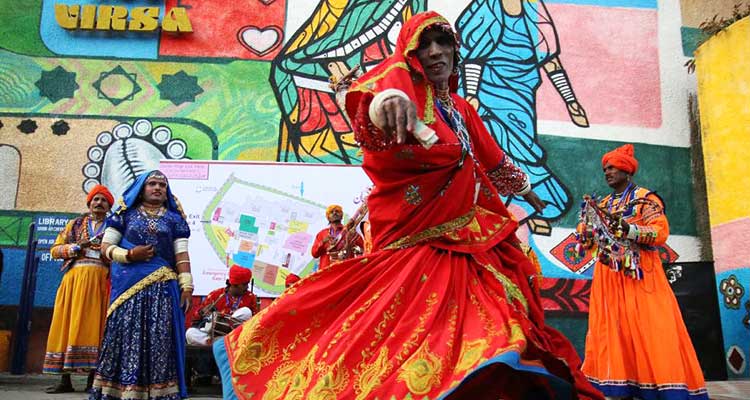 Sindhi folk dance on the opening day of Lok Mela 2017 (source: 'Lok Virsa', Facebook)
An electric atmosphere of festivity and celebration of our local cultures lit up Garden Avenue Shakarparian, as the folk festival Lok Mela attracted massive crowds from the twin cities and beyond. The 10-day festival is taking place at the National Institute of Folk and Traditional Heritage, more popularly known as Lok Virsa, from 7th to 16th April, 2017.
The festival aims to showcase the work of more than 700 artists, singers and artisans representing the traditions and values of Pakistan. Special events have been planned for each day, celebrating the cultures of Punjab, Balochistan, Sindh, Khyber Pakhtunkhwa, Gilgit-Baltistan and Azad Jammu and Kashmir.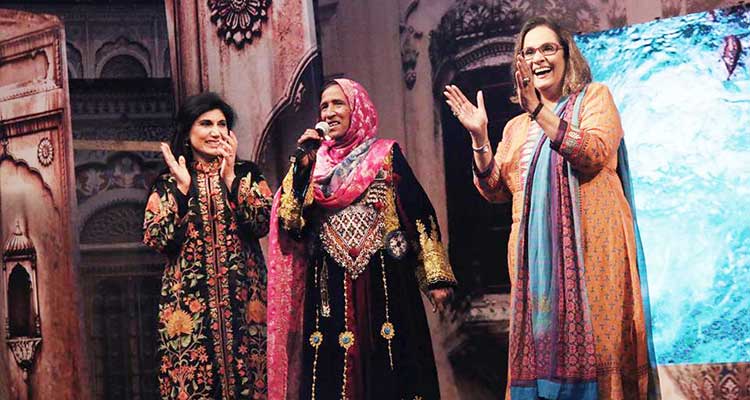 Executive Director Lok Virsa Dr. Fouzia Saeed and renowned singer Tina Sani with a folk singer at the inauguration ceremony
Over the years, the Lok Mela has grown in scale and has seen massive improvements in administration, promotion and exhibition. This year, Lok Virsa took up the mantle to put on a show that dwarfed last year's event by all standards. The festival featured exhibitions of artisan work, traditional food cuisines, a beautiful amalgamation of provincial cultures, mesmerizing folk songs by rural musicians, traditional dances and ensembles, historical and cultural evenings, promotional stalls by NGOs and other organizations, and an exotic bazaar containing a wealth of cultural items.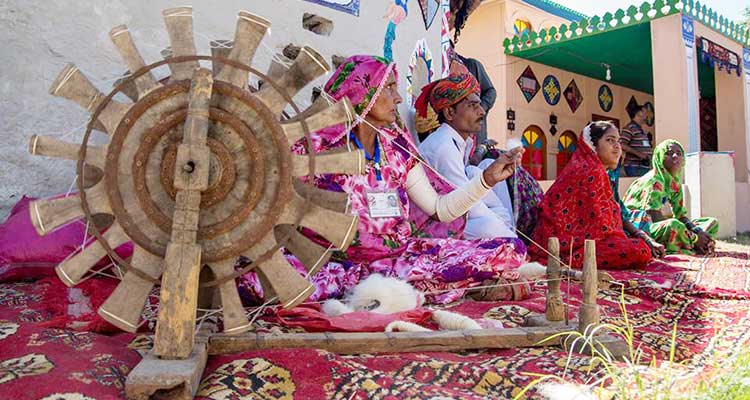 Upon entering the venue, one is welcomed by vibrant, colourful sights, uplifting regional music, and the rich aroma of local cuisines all around. The management is also very accommodating. For the first time, they have introduced a shuttle service for visitors, so that they can travel around the venue with ease.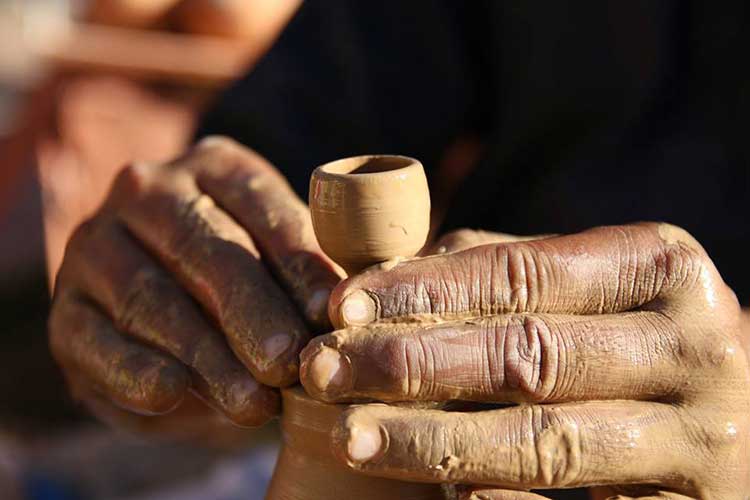 On Sunday, 9th April, a special ceremony was organized by Lok Virsa to celebrate the Constitution of Pakistan, which was passed by the National Assembly on 10th April, 1973 and received Presidential assent on 12th April. Senate Chairman Mian Raza Rabbani was the Chief Guest on the occasion, while parliamentarians, diplomats and the youth also attended the ceremony. Highlighting the importance of our Constitution, Rabbani explained that Pakistan's regional cultures and traditions are our identity, and lauded Lok Virsa Executive Director Dr. Fouzia Saeed for orchestrating an event that celebrated our Constitution Day and helped engage our public in promoting a positive image of the country.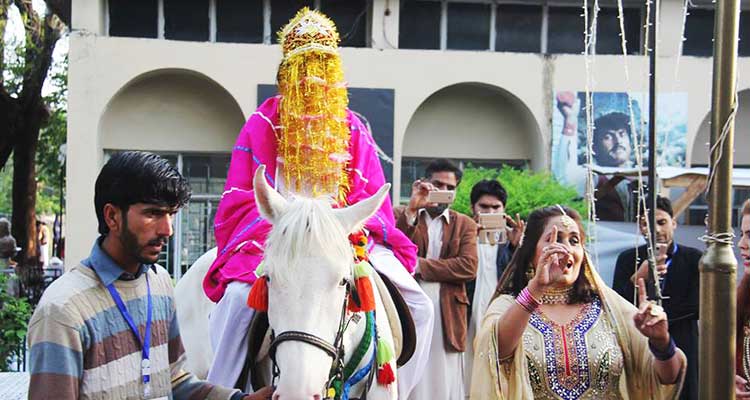 Traditional baraat celebration at the festival
The success of the Lok Mela could be observed from the rich diversity of the crowd it attracted. People from all walks of life attended the festival, including professionals, art and craft experts, artists and celebrities, foodies, historians, diplomats, political figures, ex-pats, media personnel and students. The reason behind this success is that in addition to providing healthy entertainment for the whole family, the festival truly connects with our people, representing our history, identity and culture. From buzzing bazaars filled with traditional arts and crafts such as jewellery, purses, pots and vases, to food stalls with mouth-watering Sajji, Biryani, Chappli Kabab, Saag, Khorma and a plethora of traditional dishes, the Lok Mela is proving to be a triumph once again.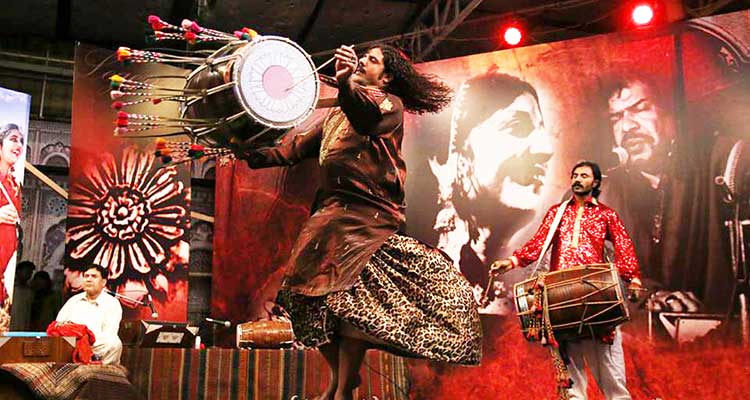 Mesmerizing dhol performance on day 2
You may also like: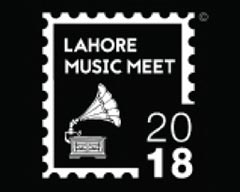 Lahore Music Meet - 4th Edition
(January 10, 2018)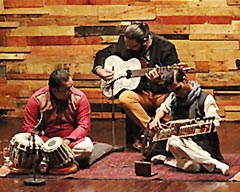 'Likhay Jo Khatt Tujhay' - An Olomopolo Media & Qissa Khwaan Production
(November 21, 2017)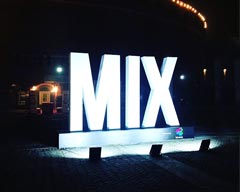 The MIX – Pakistan's First Tech Centered Festival
(November 15, 2017)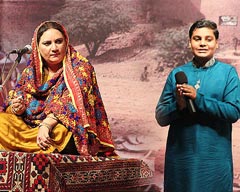 Bali Jatti Rooftop Theatre Opens in Lok Virsa, Islamabad
(October 16, 2017)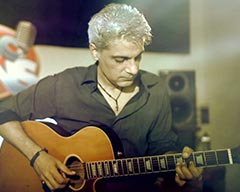 Tribute: Aamir Zaki
(June 03, 2017)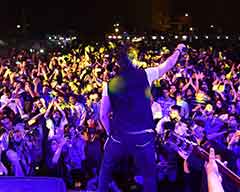 FACE Music Mela 2017: Promoting Diversity and Harmony through Music
(April 24, 2017)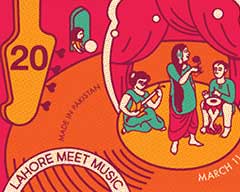 LMM 2017: More Than Just Music!
(March 13, 2017)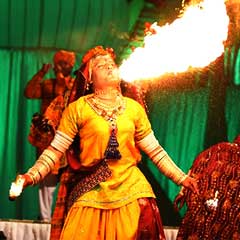 The Mystic Music Sufi Festival 2017
(February 14, 2017)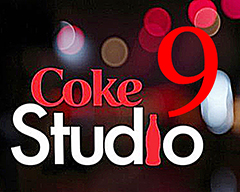 Coke Studio: A New Season of Melodies
(August 18, 2016)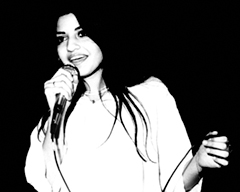 The Unforgettable Nightingale: Nazia Hassan
(August 12, 2016)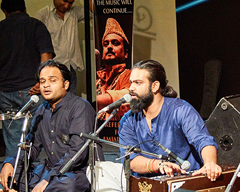 The Music Will Live On: Reference for Amjad Sabri at Lok Virsa
(July 01, 2016)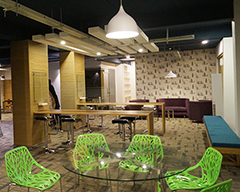 The Hive: Blending Work with Entertainment
(May 30, 2016)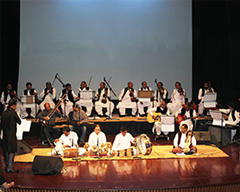 'Sachal Studios Orchestra' Performs at PNCA, Islamabad
(May 09, 2016)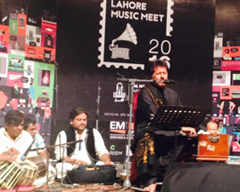 Lahore Music Meet - Pakistan's First Ever Music Symposium
(April 04, 2016)