Lok Virsa: Resurrecting a Forgotten Heritage
Written by: Aiza Azam
Posted on: May 29, 2013 |

Comments | 中文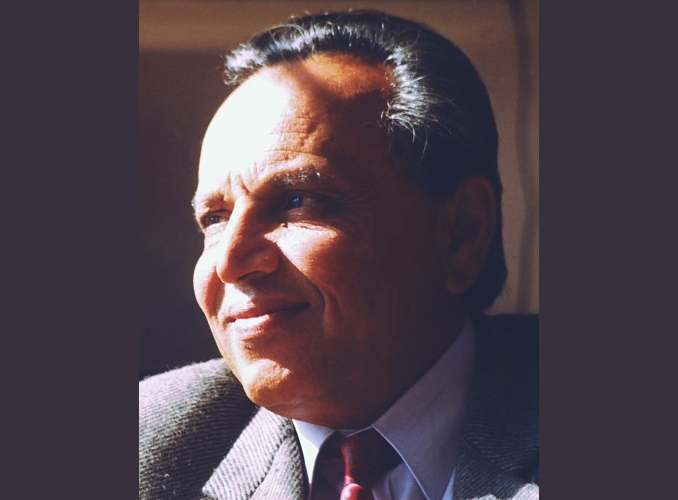 Dr. Uxi Mufti
Walking into Uxi Mufti's drawing room is akin to being transported to a village deep in the heart of rural Pakistan, where artisans weave magic with their hands and folk legends of lore come to life. Observing a veritable cornucopia of folk craftsmanship, you try to absorb as much as you can before settling down to ask your first question. Interviewing a living legend can be intimidating. And when you're talking to the man responsible for single-handedly bringing Pakistan's folk culture to mainstream consciousness, you can be excused for a touch of nervousness. I begin with the basics: when was the Lok Virsa established?
"The Lok Virsa has a chequered tale," he says, having taken its first steps over four decades ago." But the foundation, he relates, was laid a few years earlier in Charles University, Prague, where the young Uxi Mufti was working on a PhD in Philosophy.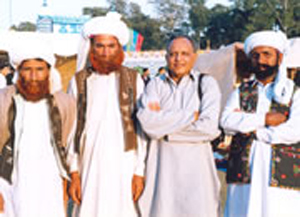 Dr. Mufti with tribal Baluch story-tellers
Having read a profusion of literature by the most famous Western minds, both ancient stalwarts and contemporary ones, it was a chance encounter that led him to works by some of the greatest names from his own region back home. Names like Bulleh Shah, Khuaja Farid and Shah Hussain. "As I began reading them," he recalls, "I was struck by the notion that these unlettered poets of the subcontinent were far ahead in their philosophic vision than the biggest names of European philosophy. I remember thinking, 'Yeh bohat aage pohanche huye hain. They are far ahead of the likes of Nietzsche, Sartre, Hagel or Marx, or even any of the ancient Greeks.'" That encounter marked the beginning of what would be a life-long mission to raise folk culture to its true glory in Pakistan.
In the early 1970s, having returned to Pakistan, Dr. Mufti was in charge of a program for Pakistan Television by the name of Lok Tamasha, a popular show that brought performances by folk musicians from all over the country to people's TV screens. It was in this capacity that he went to see Faiz Ahmed Faiz, who was visiting Islamabad to establish the capital's National Council of the Arts. Introducing himself to Faiz as the son of renowned Urdu writer Mumtaz Mufti, Uxi Mufti asked to lodge a complaint. "Aa bhai, kya shikaayat hai?" asked the great poet. Dr. Mufti said that the PNCAs established all over Pakistan were all geared towards the performing arts and none catered to the folk arts and folklore. When Faiz asked him who would be in charge of setting up such a department, Dr. Mufti declared himself ready to take on the responsibility. "I have an entire proposal that details a plan for establishing a folk art academy of Pakistan, and it would be based on skills and research." Faiz accepted and forwarded the proposal, and Dr. Mufti was allotted a small house where he established the Folklore Research Center.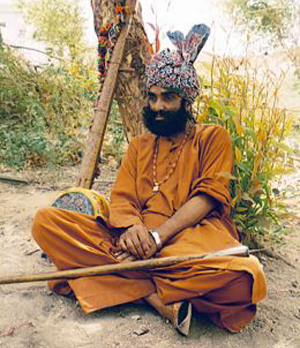 Allan Faqir
The institution had humble beginnings. With a marginal staff of three, a monthly programming budget of Rs. 500, and a makeshift studio equipped with an arsenal of tape recorders from his personal collection, Dr. Mufti set about documenting the sounds of Pakistan's unknown regions. He would have the artists featured on Lok Tamasha conduct their rehearsals at the Center. These included names that, at the time, were not even known regionally, such as Misri Khan Jamali, Allan Faqir, and Malang Charlie. Within a year and a half, he had amassed a huge archive of recordings. Things were progressing despite the constrained circumstances. But when Faiz left his post, the PNCA was reorganized and came under new authority. An uneasy institutional relationship and dwindling support for the Center defined the next few years.
"I had a madness in me (an analogy he uses several times): to resurrect our folk heritage to its rightful place in our culture; to bring to prominence the tremendously talented but unknown individuals behind it; to bring back to our society an element it had deprived itself of for so long. And this madness would not be denied."
Consequently, in 1976, Dr. Mufti held the first Artisans at Work Festival on the premises of the Islamabad Club, under the auspices of his Center, which he had now renamed as Lok Virsa. The idea was to display folk craftsmanship to bring about public awareness, and on a platform that would allow folk art to compete with the various established and recognized brands of performing arts. Why call it a festival, though? "Because the vast majority of our people aren't really fond of going to museums. Call it a festival, a mela, and they'll come by the dozens with their families in tow! You see, most people," he explains, "aren't able to relate easily to ancient history. Besides, Pakistani culture is a living tradition and needs to be portrayed as such. It's vibrant, energetic, not dead. It's not pickles in a jar!"
The Festival proved to be a raging success with both locals and foreigners, and with his contacts in TV, he also managed to get solid media backing for the event. But a wrinkle surfaced when the head of the PNCA complained that the Center had organized an event that exceeded its purely research mandate. Abdul Hafiz Peerzada, the Minister of Culture and Education asked to see Dr. Mufti. When he explained his reasons, Minister Peerzada, for whom Dr. Mufti has high praise, saw Dr. Mufti's work for what it was: a labour of love and a genuine desire to preserve the country's folk heritage. He asked how the government could facilitate him. Dr. Mufti insisted that in order to be able to do his work properly, he required an independent institution with its own mandate. And so the National Institute of Folk and Traditional Heritage, or the Lok Virsa, came into its own.
In institutionalizing the promotion of Pakistan's folk craftsmen, Dr. Mufti felt it was key to remove the middle man, the cottage industry corporations that would buy the craftwork from their creators at nominal prices and then sell them at enormous profits, none of which made their way back to the originator. The platform he envisioned for them, what would come to be known as the annual Lok Mela, did not involve a mere kiosk to sell their product, but a craft workshop where they could give live demonstrations of their work. He saw it as part of a larger process of bringing ancestral traditions and delicately complex tradecraft to modern society and times. Not only would it bring it to the attention of swathes of the public that was unlikely to venture into it otherwise, but it also had the potential of attracting the commercial sector and providing the artisans financial benefit. "And so the wheels would begin to turn."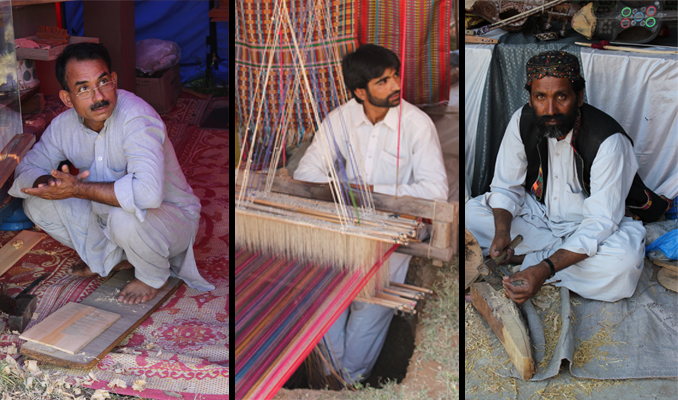 Artisans demonstrating their craft at the Lok Mela
As Director of the festival, Dr. Mufti conceptualized an entire framework defined by certain principles.
The craftsmen and craftswomen for the Mela were brought in by means of a rigid selection process: only qualified master artisans – who could prove it by giving a direct demonstration of their skill - were permitted to have a stall, which meant that craft dealers of all levels were strictly excluded. This stringent editing brought down criticism and immense pressure to bear from several sectors, but Dr. Mufti held fast. "I knew that allowing any commercial elements into it would change the color of the festival and it would lose its essence. That couldn't be permitted and I refused to make any accommodation on this account." Then, participants were not made to pay an iota of money for attendance. Their transportation to and stay in the capital for the duration of the festival was free; they were exempt from sales tax and they kept every paisa of the money they earned from the event. In addition, Dr. Mufti insisted that the entire venture be non-profit, the only concession to which he made at a later date, on government prodding, with the introduction of a Rs. 10 entry fee.
For the duration of Dr. Mufti's tenure at the Lok Virsa, these rules were adhered to. In 2002, he left the reins of Directorship at the institution he had built from a cornerstone and assumed the mantle of Project Director for the National Heritage Museum and the National Monument Museum.
Beat and Chime of Lok Mela
How does he feel about his legacy?
"The thirty years of work and passion I invested in this institution were not only about bringing the neglected rural arts back into the mainstream, but were also part of a greater cause: to instill pride in Pakistanis in their own self, to remind them of where they come from. We must be rooted in our past, mindful of our ancestral heritage and confident of our identity if we are to establish ourselves successfully and earn respect in the modern world. I wonder if I have succeeded, because I still see us suffering from a lapse of memory, whether by default or by design.
"Tell me," he asks, "how many of the young generation would be able to recite a lori if I asked them to? I breathe heavily at seven decades of life, because I see the country I love with a passion suffering from an erosion of values and ideals. I have lived here and I intend to die here, but it is impossible to deny what we are doing to ourselves. We are losing our legends, our anecdotes, our lorian, in the chasm that defines the urban-rural split. And then we make it worse by neglecting to learn from and cherish those of our number who rank as pioneers, and have a lifetime's worth of knowledge and talent to share. Whether it's an ordinary man with the knowledge of cultivating indigo for dye - a lost art dating from the Harappa civilization - or it's Ustaad Nusrat Fateh Ali Khan, who had to be recognized by foreign countries before we could accord him his due worth. Quo Vadis, Pakistan? (Where are you going, Pakistan?)"
Click to view picture gallery
Click to view related video
You may also like: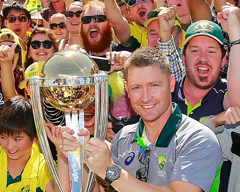 Australia Pulverizes New Zealand to Bag World Cup 2015 Trophy
(March 30, 2015)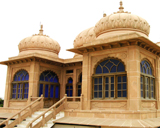 The Undying Grandeur of the Mohatta Palace Museum
(March 29, 2015)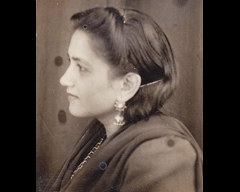 Ada Jafarey: A Tribute
(March 27, 2015)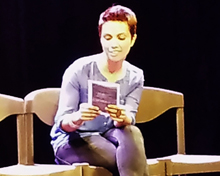 Me, My Mom & Sharmila: Fawzia Mirza and the Brown Woman
(March 26, 2015)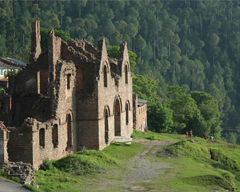 Silk Road: The Picturesque Mansehra and Abbottabad-VI
(March 25, 2015)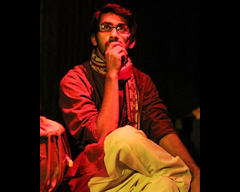 Azeem Hamid and the Independent Theatre Company
(March 25, 2015)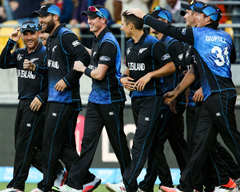 New Zealand to Choke South Africa and India to Overpower Australia?
(March 24, 2015)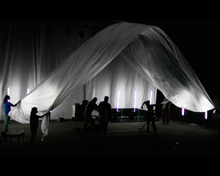 NAPA International Theatre Festival 2015: 'Among Fog'
(March 20, 2015)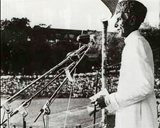 Pakistan Resolution Revisited
(March 20, 2015)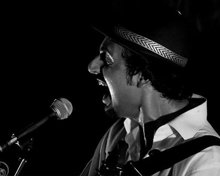 Faizan Tirmizi - The Ideology of an Aspiring Musician
(March 12, 2015)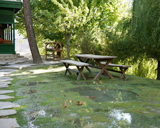 Hunza Valley: A Fine Balance between Tradition and Modernity
(March 10, 2015)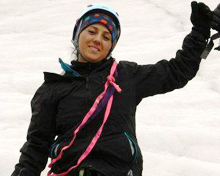 Samina, we are proud of you!
(March 06, 2015)