Mogan Mountain Farm Villas
Written by: People's Daily
Posted on: December 06, 2017 |

Comments | 中文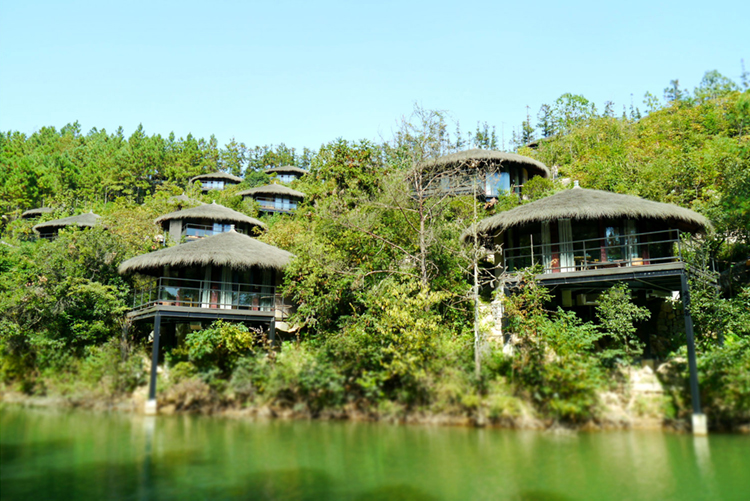 Naked Stables (Source: Thatsmags)
"If you want to relax, De Qing would be the right place for you." Located at the foot of Mogan Mountain of Zhejiang Province, De Qing County is now famous for the high-end farm-stays located here, being run by foreigners. Actually, there are around one hundred foreigner run resorts and hostels, in the mountainous area of Mogan Mountain.
During summers, Mogan Mountain is teaming with tourists trying to escape the heat. Despite its reputation as the No.1 Mount in South Yangzi River area, Mogan has an altitude of only 750 meters, but it is indeed much more famous than other gorgeous mountains of China, in the eyes of overseas visitors, because of the appealing farm-stays, being run by foreigners.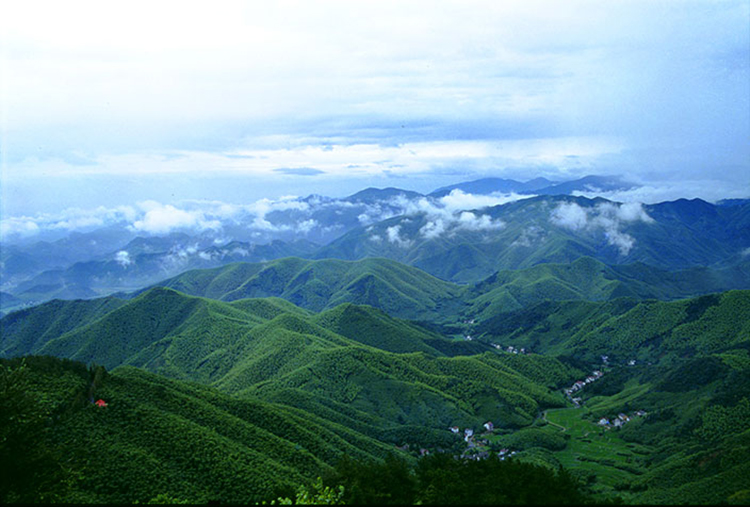 Mogan Mountain (Source: Thatsmags)
Back in 2007, Grant Horsfield, a South African man engaged in the media in Shanghai, acquired the Chinese name of Gao Tiancheng. He went on a cycling tour at Mogan Mountain, and ran into the small fort of Sanjiuwu, in Laoling Village, at the foot of the mountain, while seeking directions. The small village impressed Gao greatly, due to its outstanding natural views, folk way of life, rich culture and traditions. Before too long, Gao decided to leave Shanghai and returned to the village, introducing a new way of living: a farm-stay.
Grant Horsfield with his wife Delphine Yip (Source: Conde Nast Traveler)
He rented a discarded farmhouse from the local people, refitted and decorated it with bamboo fences, wooden doors and artistic highlights, keeping it simple but elegant. Gao invited his friends for a holiday after the restoration, and the newcomers liked it so much they could not help sharing their experiences with others. As a result, Sanjiuwu earned a good reputation and won steady customers.
In 2009, Gao found another satisfactory site nearby to expand his business, and named it "Naked Stable Private Reserve." Gao's success has helped spread this eco-oriented relaxation style both at home and abroad, and even CNN recommended it as, "one of the 15 must-go places other than the Great Wall in China." Following Gao's success, over a dozen foreigners from France, UK, Belgium, Korea, Russia, etc., came to Mogan to invest in holiday resorts and inns. The local people also learnt from foreigners and changed their traditional ways of running farm-stays, by including more attractions.
An attractive feature of the foreign farm-stays is their low-carbon and environmentally-friendly way of existence. In Gao Tiancheng's "Naked Heart," round tables are made of tree stumps, and long tables are made of old pieces of wood. There are chairs made of tree stools, lamp covers of knitted straws, trash bins of bamboo stripes etc. There are no air-conditioners or gas stoves, but electric fans and heating stoves if needed. For fuel, abandoned timber or squeezed bits of wood are used, and even rain drops are contained in a small reservoir for recycled use. All the rooms are smoking-free. Guests are asked to follow the rules of energy saving and water saving upon registration, and encouraged to cook for themselves. These green measures echo the new trend in international tourism, therefore not only have they won the praise of professionals, but also aroused the interest of those travelers who usually stay in grand city hotels.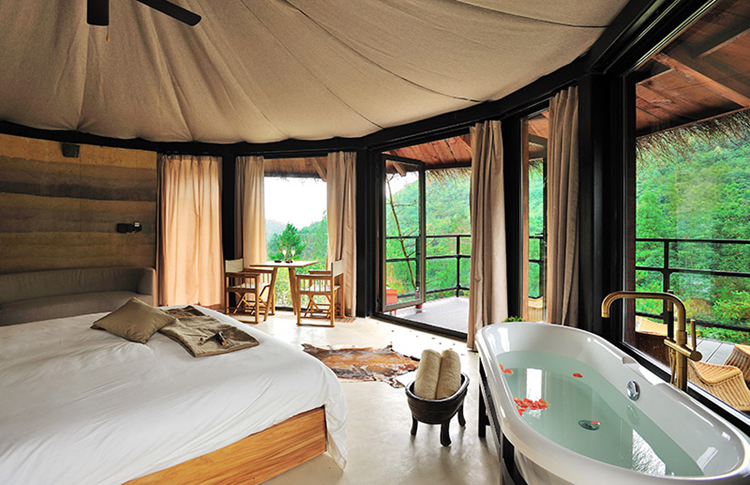 Naked Stable Interior (Source: City Weekend)
At a two-hour driving distance from Shanghai and Suzhou, Mogan has a privileged location to welcome foreigners living in the nearby metropolitans, for weekend relaxation. Till now De Qing County has received guests from more than 500 cities of 70 different countries, and it has become rather difficult to get a room at weekends and festival holidays, without booking well in advance.
But why are the farm-stays run by foreigners so popular?The reason lies in the complementary interaction between Western cultures and Chinese village traditions, the integration of foreign bosses and local housekeepers. All in all, the combination of the domestic and the foreign, culturally and physically, makes it attractive.
At the France Hill House run by Situ Fu (his Chinese name), a French gentleman with a very traditional Chinese name, the visitors find French romance and elegance reflected in the cellar, swimming pool, rose garden and French dining hall, all decorated in original wood or stone. Whether guests enjoy French cuisines and wines, or go for a swim or walk, they are surrounded by bamboos and tea forests. Both the environment and the consumption are of great attraction for those who live in cities made of cement.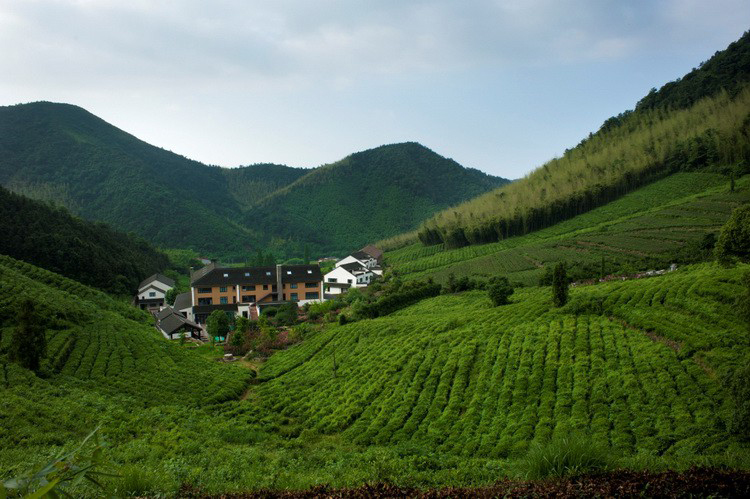 Le Passage Mokhan Shan, a french resort (Source: Thatsmags)
In a world where the internet is everywhere, the web presentation and promotion of Mogan farm-stays, and their specialty in primitive lodging, dining and healthy environment, has greatly helped win the attention of customers. Mr. Yuan Ye, investor of farm-stay "Strange Field" said that Mogan farm-stays could provide their guests with a comfortable experience, as well as quality internet access, another factor that attracts them.
The owners of many of these farm-stays are foreigners with iconic ideas and sensitive business awareness. They are young, knowledgeable and experienced, with a strong consciousness of green lifestyles. As practitioners of health-themed tourism, such as climbing, jogging, cycling and fishing, they seek integration of man and nature. In recent years, the process of building a well-off society, has led Chinese people to seek quality enjoyment in line with international trends. In Mogan Mountain farm-stays, the two are perfectly combined together, supported by an improved living standard, urbanization, economic development, and progress in ecosystem civilization.
Translated by Wu Jinying
You may also like: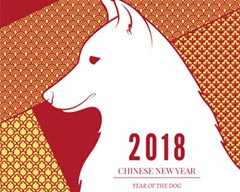 Significance of the Year of the Dog in Chinese Astrology
(February 16, 2018)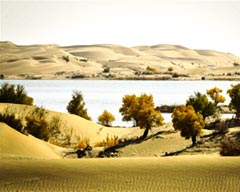 The Restoration of Taitema Lake
(February 13, 2018)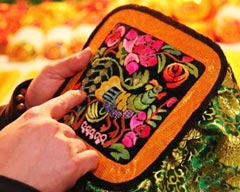 Female Embroiderers of Xinjiang
(February 08, 2018)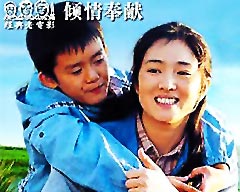 Chinese Film Month begins in Islamabad
(February 08, 2018)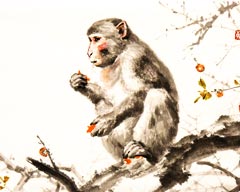 The Monkey in Chinese Culture
(January 31, 2018)
Etles Silk from Tianshan at China Fashion Week
(January 24, 2018)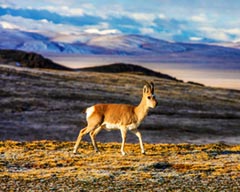 Hoh Xil: Kingdom of Wild Animals
(January 18, 2018)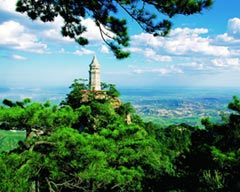 Panshan Mountain of Ji County
(January 11, 2018)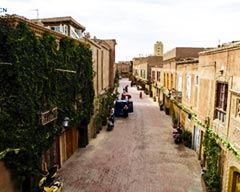 Stories from the Old Town of Kashgar
(January 04, 2018)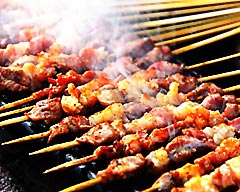 International Cuisine in Urumqi
(December 27, 2017)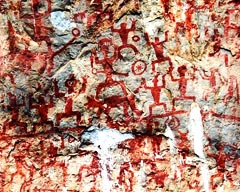 Zuojiang Huashan Rock Paintings, Guangxi
(December 19, 2017)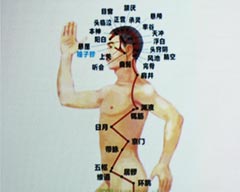 Seminar on Chinese Outlook on Life and Contemporary Value of Chinese Medicine
(December 15, 2017)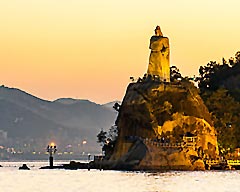 Gulangyu Island: The Island of Music
(December 13, 2017)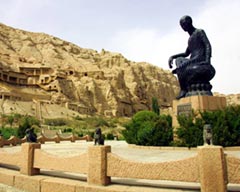 Kuqa: The Old Town on the Silk Road
(November 29, 2017)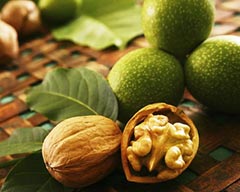 The Walnut Trees of Xinjiang
(November 23, 2017)