Silk Road: Multan, the City of Saints-XII
Written by: Amna Javed
Posted on: June 24, 2015 |

Comments | 中文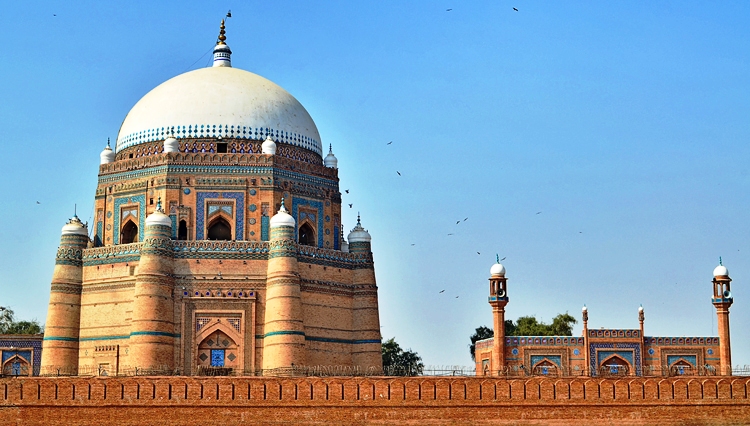 Shah Rukn-e-Alam
Steering south from Faisalabad, the corridor then leads us to the 'City of Saints', i.e. Multan. Sixth largest city of the country by population, Multan is located on the banks of Chenab River in the geographic center of the country. It is positioned in a bend created by the five rivers of central Punjab; the Sutlej separates it from Bahawalpur and the Chenab separates it from Muzaffargarh.
With a history dating back almost 6000 years, Multan has grown to become one of the most influential political and economic centers of Pakistan. With excellent transport linkages to other major economic centers of the country, Multan is a commercial industrial center with businesses producing fertilizers, cosmetics, glass, textiles and numerous other commodities including large-scale power generation projects. The city is also famous for its handicrafts and cottage industry. Besides being an industrial hub, the city is also renowned for its agricultural farmlands that produce wheat, cotton, mangoes, sugarcane and guavas. The presence of abundant livestock has also led to the establishment of milk processing/dairy processing units, ice cream manufacturing, dairy farms, meat/poultry processing units, leather garments manufacturing and footwear.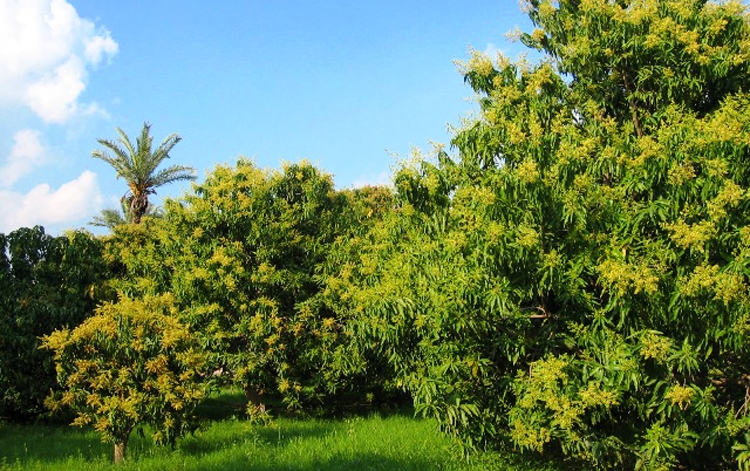 Mango Farms in Multan
In addition to that, Multan possesses a wealth of mineral resources, which include argillaceous clay, coal, dolomite, fire clay, gypsum, limestone, silica and rock salt. Most of these minerals are excavated for commercial activities and are transported to other cities for processing purposes. However, factories are now being set up in the city to handle the separation and quality control of these minerals. These minerals are an important component for dolomite processing, hollow glassware, insulators/capacitors and ceramics.
Multan is considered to be a melting pot of diverse ethnic groups due to its location at the intersection of all four of Pakistan's main provinces and its central position as the heart of learning and culture. The city boasts numerous 'bazaars', mosques, shrines and hotels. Hosting an array of cuisines from traditional Pakistani specialties to international fast-food chains, Multan is most famous for its muttonchops and its dessert 'Sohan Halwa'.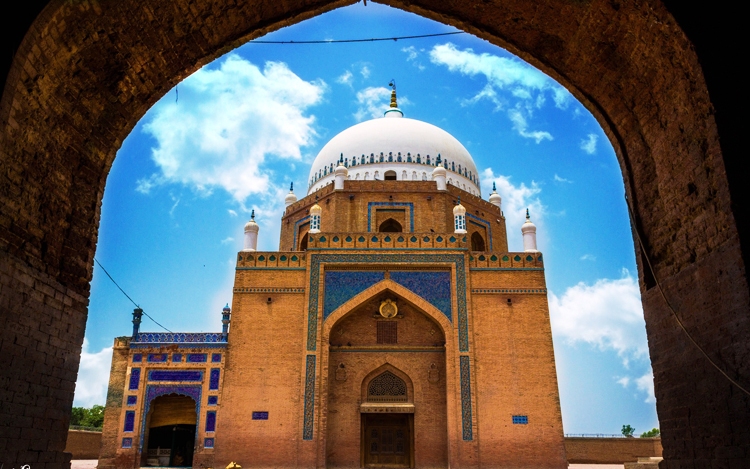 Mausoluem of Bahauddin Zakariya, Multan
The city, with its rich cultural history, has been the focal point for many religions and is particularly known for being the central abode for Sufism. Being one of the oldest cities of South Asia, Multan houses numerous tombs, shrines, temples, cathedrals and mausoleums. The famous mausoleums are prime attractions for all history enthusiasts and tourists visiting the city, including the Mausoleums of Sheikh Bahauddin Zakariya and Shah Rukn-e-Alam. Their lofty domes dominate the city skyline and can be seen from miles away. The Mausoleum of Shamsuddin (more commonly known as Shah Shamsuddin Sabzwari) is another popular attraction near the Multan Fort. Besides these, there are other famous tombs in the city that attract attention. These include the Naugaza Tombs, shrines to martyrs and warriors who fought in wars centuries ago.
The Multan Museum is home to a vast collection of coins, medals, postage stamps of the former State of Bahawalpur, manuscripts, documented inscriptions, wood carvings, camel-skin paintings, historical models and stone carvings from the Islamic and pre-Islamic periods.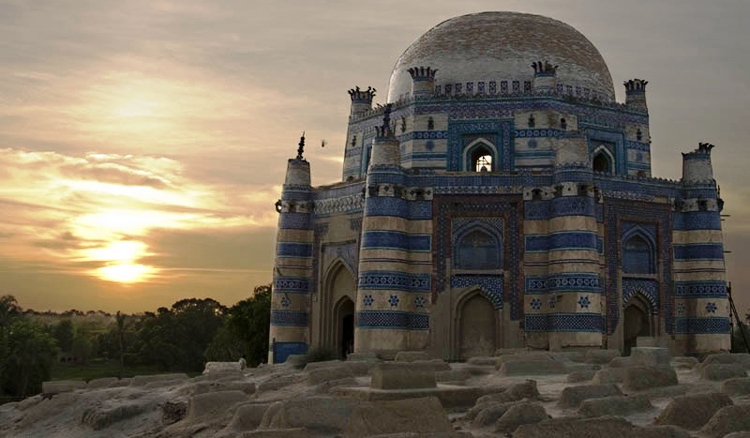 Shrine of Bibi Jawindi at Uch Sharif
According to a Persian saying, Multan is the 'City of Saints, Sufis and Beggars' (Gard, Garma, Gada o Goristan). With its glorious past preserved in the form of buildings and culture, Multan is rapidly evolving into a modern city with effective road, rail and air linkages taking root in the city. Being part of the economic corridor, trade and development in the city will only rise.
RELATED ARTICLES:
You may also like: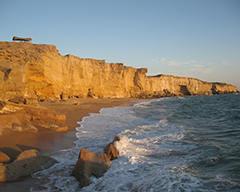 Silk Road: The Last Stop - Balochistan-XV
(August 25, 2015)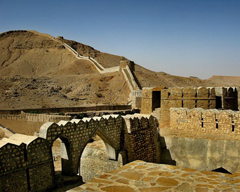 Silk Road: Entering Sindh-XIV
(July 30, 2015)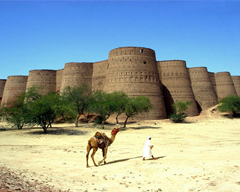 Silk Road: Bahawalpur's Hidden Treasures-XIII
(July 15, 2015)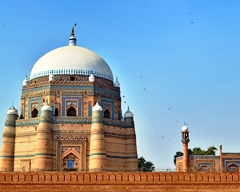 Silk Road: Multan, the City of Saints-XII
(June 24, 2015)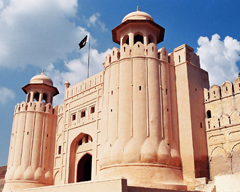 Silk Road: The Ancient City of Lahore-X
(May 22, 2015)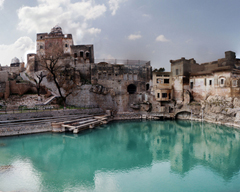 Silk Road: Salt Range and the KatasRaj Temple-IX
(May 07, 2015)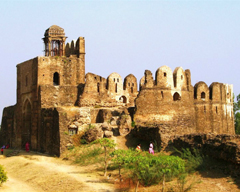 Silk Road: Steering Across Punjab-VIII
(April 23, 2015)