Book Review: 'Exit West' by Mohsin Hamid
Written by: Muhammad Asif Nawaz
Posted on: April 05, 2017 |

Comments | 中文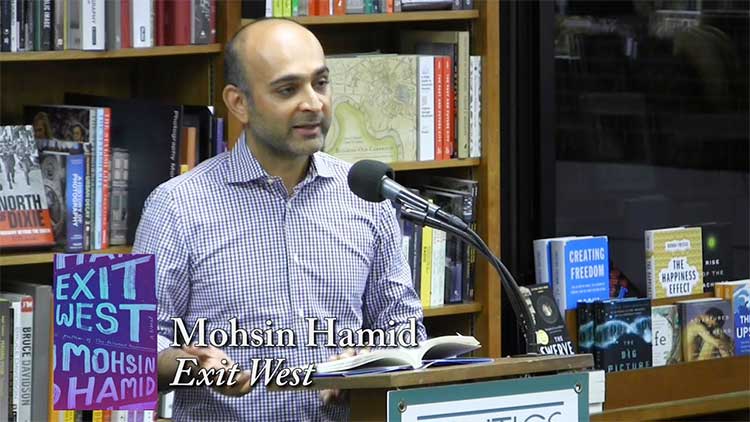 Mohsin Hamid discusses 'Exit West' at the Politics and Prose Bookstore in Washington, D.C. (source: 'Politics and Prose', YouTube)
A strong sociopolitical backdrop has been a constant in all of Mohsin Hamid's work, from his debut novel Moth Smoke back in 2000 to his latest offering, Exit West, which came out earlier this year. The book grabs you from the get-go, as it tackles the pertinent topic of immigration and the refugee crisis in a world where there is constant debate on the issues of xenophobia, extreme vetting, immigration bans and visa rejections.
The concise novel (about 300 pages in hardcover) unveils its central characters living in an unnamed, crisis-ridden city, which could possibly be Aleppo, Syria or Mosul, Iraq. We are introduced to the furiously independent Nadia, as well as the tame and reserved Saeed. They meet and form a bond that progresses in parallel to the changing world around them. As their entire city becomes engulfed by war, they occasionally take respite in drugs and physical intimacy, before embarking on a journey of endless migration in search of better life prospects.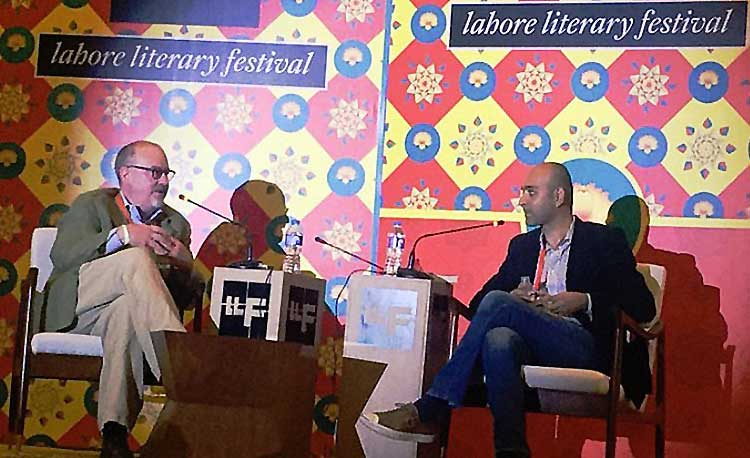 Mohsin Hamid with Dwight Garner at the launch of 'Exit West', LLF 2017 (source: Daily Times)
The book essentially traces the journey of Nadia and Saeed from their devastated city to the Greek island of Mykonos, before they travel to London, and finally to the US. However, there are also occasional snippets from the lives of other migrants in various parts of the world, including Australia, Japan, Latin America, Europe and Africa. The book shows how, as refugees move from their war-struck hometowns to the capitals of developed countries, life doesn't get easier. They flee their countries to escape predator drones and aggression from the militants, only to be faced with surveillance drones and inhospitable natives in their new homes.
Hamid makes use of magical realism to depict Nadia and Saeed's journey, and does so effectively for the most part. His prose is beautiful and engaging. The strength of the book lies in its ability to evoke nostalgia through its lyrical expression. Some lines are especially poignant, and stay with the reader for a long time, such as "For when we migrate, we murder from our lives those we leave behind", or "We are all migrants through time". This strength, however, could also be deemed as a weakness in certain aspects. The poetic narration of the process of migration, though innovative, fails to sufficiently highlight the intensity of the arduous undertakings involved in this process. Moreover, at times, Nadia and Saeed's intercontinental journey perhaps seems a bit too convenient.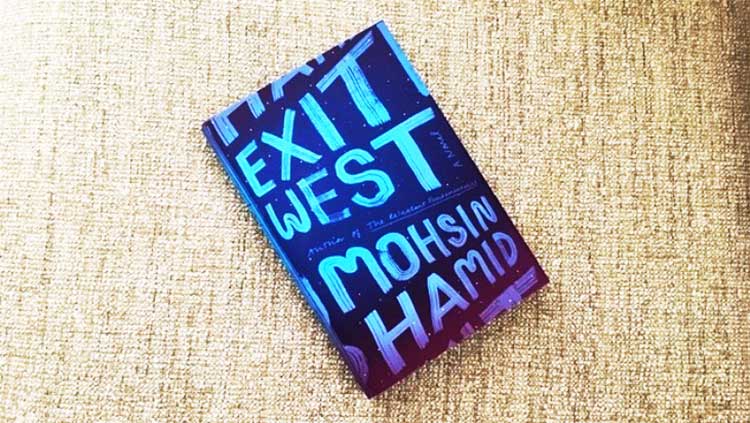 (source: Paste Magazine)
Hence, at certain points, instead of addressing the full magnitude of the adversities facing immigrants around the world, Exit West simply becomes a story of the falling apart of a couple in times of changing geopolitical scenarios. Although this may indeed be the author's intention, it goes without saying that any current book on a topic such as immigration carries a responsibility that goes beyond literary excellence, as it is sure to influence the opinion of many regarding the phenomenon.
Having said that, there's no denying that Exit West is an important book, which couldn't have come at a better time. It is drawing rave reviews, especially in Western circles, where acclaim for the novel is overflowing. The message here is loud and clear: change is the only constant. Yet, change is also a subjective concept. Painting the narrative of immigrants in only a certain colour limits the scope of this vast, multifaceted topic. Hence, Exit West is an engaging read, even though some important themes are lost in its web of superfluous lines and poetic expression.
You may also like: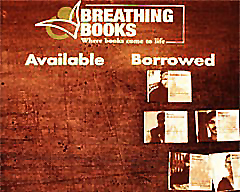 Breathing Books - Where Books Come to Life
(February 16, 2018)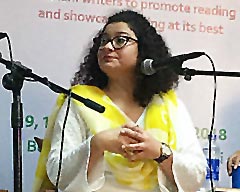 The 9th Karachi Literature Festival
(February 15, 2018)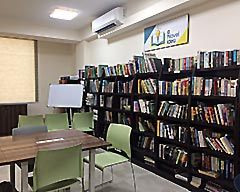 A Novel Idea - Book Swapping Libraries in Karachi
(February 01, 2018)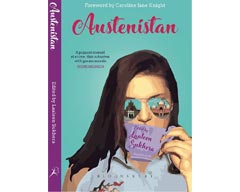 Book Review: Austenistan
(January 25, 2018)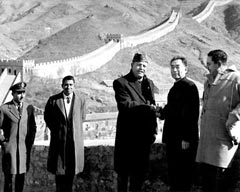 From People to People, Pakistan-China Relations since 1965
(December 12, 2017)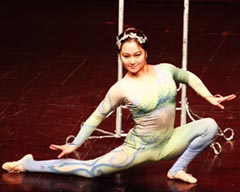 Rhythm of Liaohai Gala at PNCA, Islamabad
(December 08, 2017)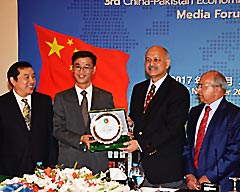 3rd CPEC Media Forum, Islamabad
(November 28, 2017)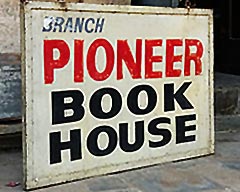 Pioneer Book House, Karachi
(November 24, 2017)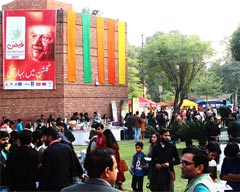 Faiz International Festival 2017
(November 22, 2017)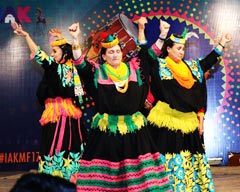 Lok Mela comes to Karachi
(November 17, 2017)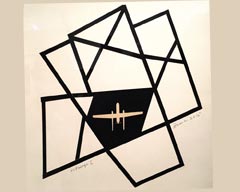 Writing Partition in Urdu
NYU's Urdu Conference
(October 13, 2017)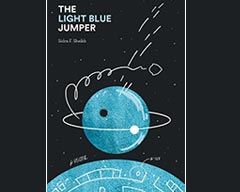 Book Review: The Light Blue Jumper by Sidra F. Sheikh (First Pakistani science fiction novel)
(October 02, 2017)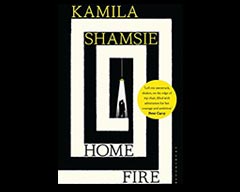 Book Review: Home Fire by Kamila Shamsie
(September 07, 2017)