Pakistan Calling Film Festival: Celebrating All Things Pakistan
Written by: Farheen Abdullah
Posted on: November 28, 2016 |

Comments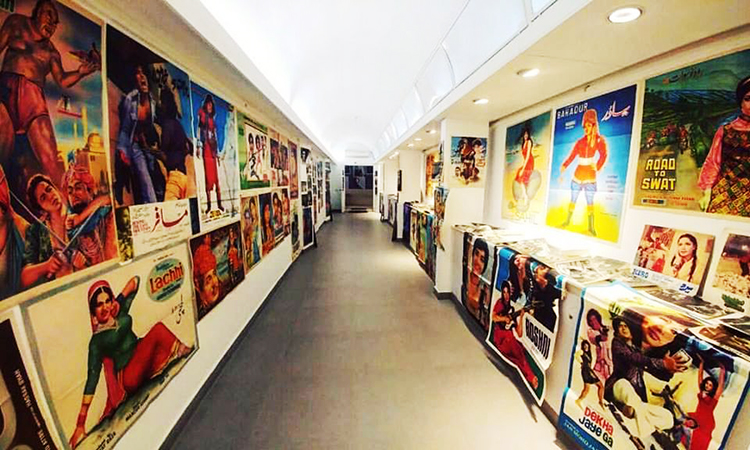 An exhibition by VM Art Gallery at the Pakistan Calling Film Festival
If you believe that you need to be a renowned director with a huge budget to create a film that will be appreciated by the Pakistani audience, you're probably unaware of Pakistan Calling. Established to celebrate and promote all things Pakistan, it encourages our youth to engage with their culture and contribute to Pakistan's social development.
Serving as the inaugural event of their movement towards social and cultural development, Pakistan Calling Film Festival was held on Saturday, 26th and Sunday, 27th November at the Rangoonwala Centre, Karachi. The main purpose of the event was to serve as a platform for filmmakers to showcase their work in a space that promotes and celebrates their cinematic creativity.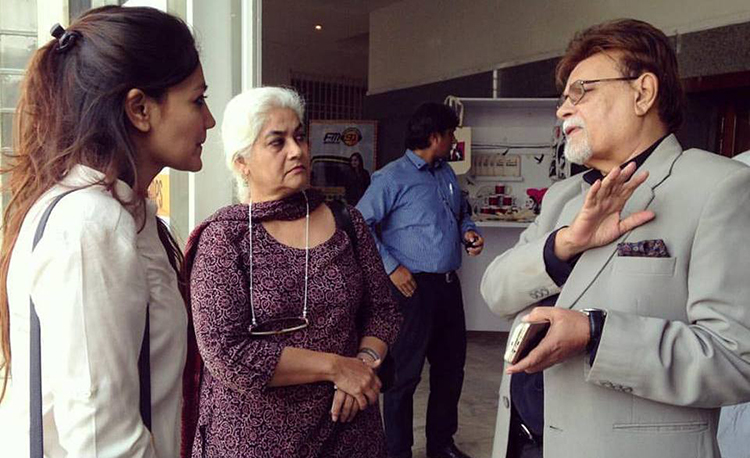 Actor Shakeel in conversation with Mallika Rangoonwala (left), the director of the festival
Directed by Mallika Rangoonwala, the festival was divided into various segments that took place over the course of two days, including a multitude of short films, panel discussions and workshops, as well as an art exhibition featuring the works of 50 artists who came together for the festival.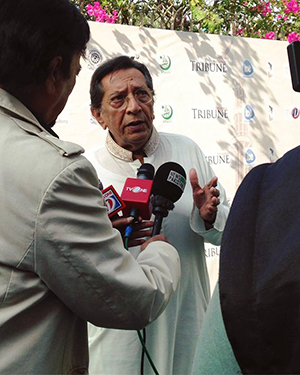 Actor Talat Hussain addresses the press after the panel discussion
Welcoming film enthusiasts of all age groups, Saturday morning kicked off with the screening of six short films, followed by panel discussions on 'The Nexus of Film & Television' and Karachi Biennale's 'Film as Witness'. Moderated by Saqlain Zaidi, the first panel discussion explored the relationship between television and cinema, and shared the experiences of personalities such as Talat Hussain and Seema Taher Khan on crossing the boundaries between the two. 'Film as Witness', on the other hand, emphasized the importance of art and its history, with panelists Sibtain Naqvi and Nameera Ahmed examining the role of film in witnessing this social and cultural history.
Thirteen other short films, including the sixty-second clip titled Shehnai, and the event's special selection, 'These Birds Walk', were screened on the same day. The last panel discussion for the day, 'The Business of Film', explored potential concerns arising from film production, especially for distributors and cinema owners, and their impact on the careers of those involved.
Sunday morning started off a little slow owing to the sleeping patterns of Karachiites. The first film of the day was a documentary based on the practices of the people of Neelum Valley. As noon approached, a panel discussion titled 'The Future of Animation in Pakistan' commenced, attracting a large audience. The second half of the day screened another nine short films, along with a panel discussion on 'Film for Social Change', which highlighted the power of the moving image and its ability to bring change in our society. Finally, the closing ceremony celebrated the success of the event with a musical performance by Quaid Ahmed and Sharjeel O'Neil from 'Sounds of Kolachi'. Seasoned TV actor Qazi Wajid was also presented with a Lifetime Achievement Award at the end of the evening.
While some may be inclined to think that getting up early on a weekend to watch a few films would be a waste of energy, the film festival proved to be a real treat for all those present. Not only did the attendees get a chance to learn from the workshops held on lighting in film, animation, acting, directing and scriptwriting, but they also gained interesting insights into what actually goes on behind the camera and in the lives of filmmakers.
A pictorial representation of the journey of film and TV over the decades
The quality and variety of films screened was the highlight of the festival. Whether it was an art film, an animated video, a silent movie or a mere minute-long clip, each film had great attention to detail and left an impact on the audience in its own way.
There were a number of documentaries as well, one of which particularly stood out. No Father was based on the real-life stories of children of the Hazara community, who had lost their fathers as well as other family members in the attacks on Shias in Pehawar. An interview of a man who had lost his wife and three children in a similar incident left the audience overwhelmed with emotion. Another powerful documentary was Gondogoro La, which served as a true motivator for people who wish to follow their dreams. Featuring the trekkers who attempted to reach K2 Base Camp, Gondogora La explores the beauty of Pakistan's mountains, and the tremendous courage it takes to summit peaks. The team consisted of individuals from Canada, France, and Pakistan, including a 63-year-old man and a 15-year-old girl, which demonstrated that dreams do not come with restrictions or barriers, and no goal is ever out of reach.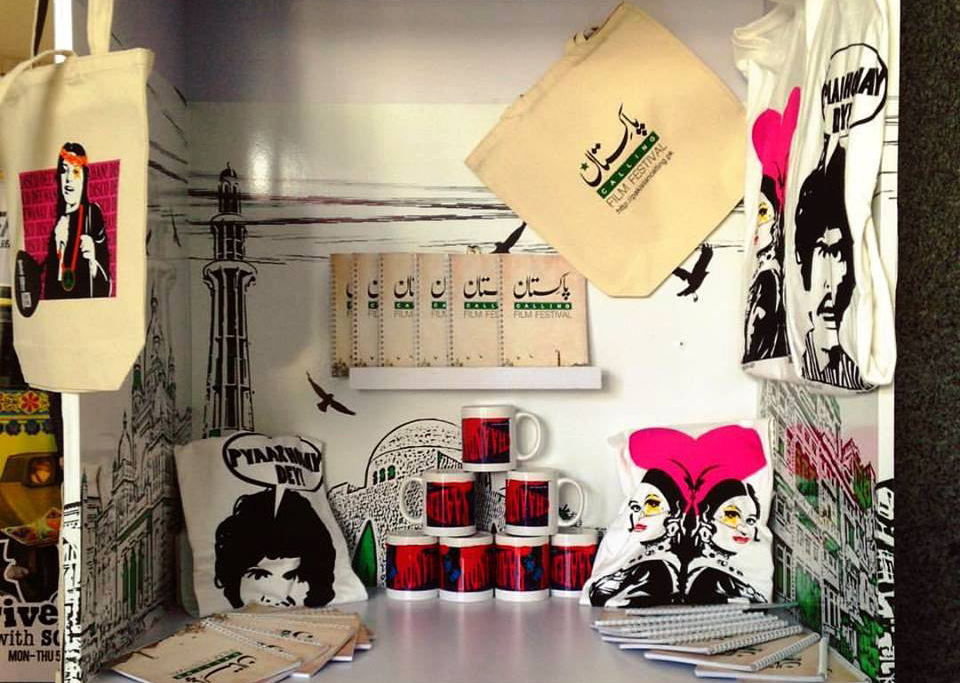 The courtyard displayed a variety of stalls
Pehchaan (Identity) by Asad Anees proved that long monologues are not needed to deliver a meaningful message to an audience. Based on Pakistan's first graffiti artist, Abdullah Ahmed Khan (popularly known as 'Sanki King'), the short film demonstrated that "it is more important to understand yourself than understanding the world".
The rich variety of genres and the constant shift in themes was worth commending and kept the crowd on their feet throughout the festival. From amongst the animated movies, 'Barking Dogs' by Naseer Ahmed Rind had the greatest impact. Featuring a young girl who goes out at night wearing a burka to buy medicines for her sick father, the short film depicts the objectification that women face on a daily basis in our male-dominated society.
The film Taweez (Amulet) by Shahrukh Naveed also deserves recognition. Although dealing with the specific phobia and its treatment through cognitive behavioral therapy, Taweez was a feel-good movie featuring a group of four friends. With one of the characters providing constant comic relief, the film had the audience swaying to its great soundtrack while learning lessons about friendship and self-belief.
If it sounds like the festival only catered to film enthusiasts, you must visit the VM Art Gallery! Curated by Munawar Ali Syed and featuring the works of 50 artists including Danish Ahmed, Sana Nezam and Anam Shakil, a special exhibition titled 'Lights, Art and…Action!' is being displayed at the gallery till 10th December, 2016. For anyone who missed out on the festival, make sure you don't let this one slip by!
You may also like: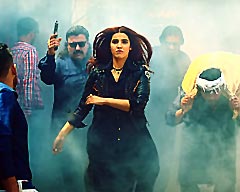 Film Review: Parchi
(January 08, 2018)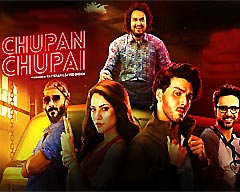 Film Review: Chupan Chupai - A Comedy of Literal Errors
(January 03, 2018)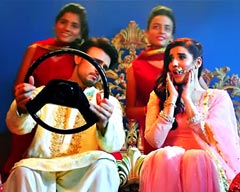 Parchi: Redefining Music Videos
(January 01, 2018)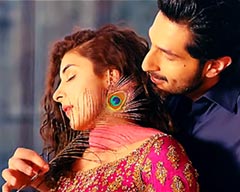 Film Review: Rangreza
(December 26, 2017)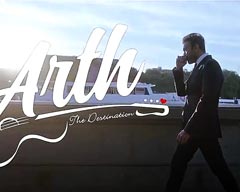 Film Review: Arth - The Destination
(December 22, 2017)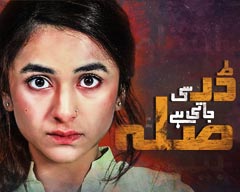 Drama Review: Dar Si Jati Hai Sila
(November 20, 2017)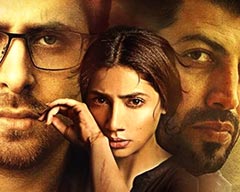 Film Review Verna: hell hath no fury as a woman scorned
(November 19, 2017)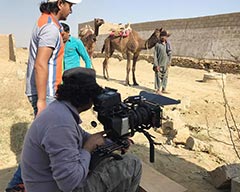 Farhan Alam: Director of 'Saawan', Pakistan's Nomination for the Oscars
(September 28, 2017)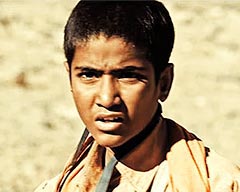 Film Review: Saawan
(September 19, 2017)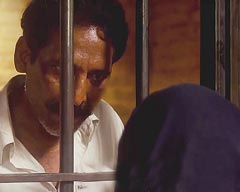 Film Review: My Pure Land
(September 18, 2017)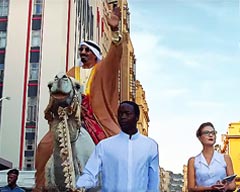 Film Review: Na Maloom Afraad 2 - Forgettable, If Not a Complete Failure
(September 05, 2017)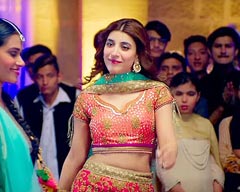 Film Review: Punjab Nahi Jaungi
(September 03, 2017)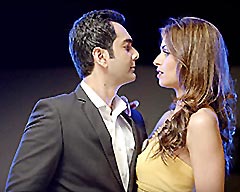 Film Review: 'Chain Aye Na,' - What true love is not!
(August 17, 2017)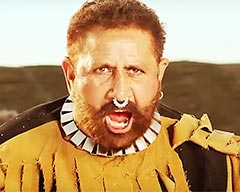 Film Review: Geo Sar Utha Kay
(August 15, 2017)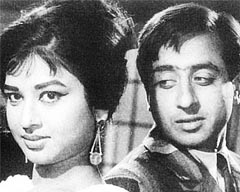 70 Years of Changing Tides in Pakistani Cinema
(August 01, 2017)