Pilaf: A Taste of Xinjiang
Written by: Su Xin
Posted on: August 08, 2017 |

Comments | 中文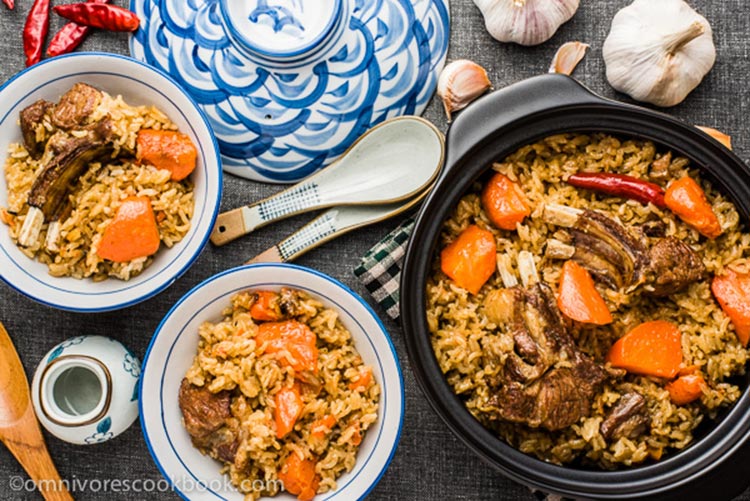 Uyghur Lamb Pilaf (Source, Omnivore's Cookbook)
Pilaf is a staple delicacy in Xinjiang, where guests are often treated to it. It is also a prominent dish served on holidays and celebrations, for ethnic groups such as the Uyghur and Uzbek people. Pilaf is called?Zhuafan?in Chinese, literarily meaning that it can be eaten with one's fingers. Most people eat it as they like, whether using hands, chopsticks or spoons.
Records reveal that pilaf was first seen in the region as early as during the North Song Dynasty (960-1127). It was considered a dish that integrated the customs of both nomadic and farming people. A scholar named Abu Ali Ibn Sina, is credited with making pilaf to improve his health, for he felt weak in his old age and had failed to improve it by taking drugs. Using carrot, rice, lamb and onion as the main ingredients, he cooked pilaf with edible oil and by having it regularly, he found his health improved. Later on, the recipe for pilaf was spread across ancient Xinjiang.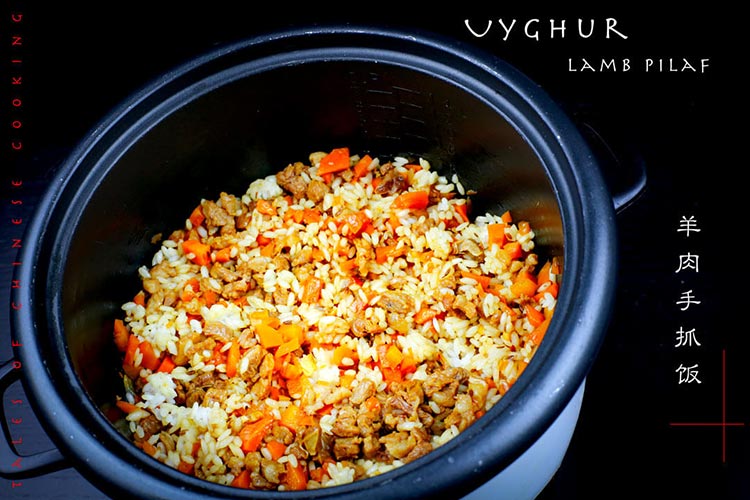 Xinjiang Pilaf (source: Tales of Chinese Cooking)
Scientific research shows that pilaf fulfils the demands of a staple diet as well providing nutritious supplementary ingredients. Onion and carrots are local ingredients, rich in vitamins and low in fat, while lamb is rich in proteins. According to Dictionary of Chinese Medicinal Diet, pilaf is known to be "all nourishing" as it leads to a healthy kidney, spleen, liver and the yang. During the 2008 Beijing Olympic Games, pilaf was among the five kinds of rice food provided for the athletes.
Pilaf in Xinjiang is usually cooked with lamb. Lamb is chopped in small cubes and deep fried. Chicken, duck, goose and beef can also be used to replace lamb. Then onion and carrots are added, together with salt, water and rice. The mixture is left to simmer. Pilaf tastes best when taken with salad. Besides meat, dried fruits and peas such as raisin, apricot, fig and chickpea can also be used to make sweet pilaf.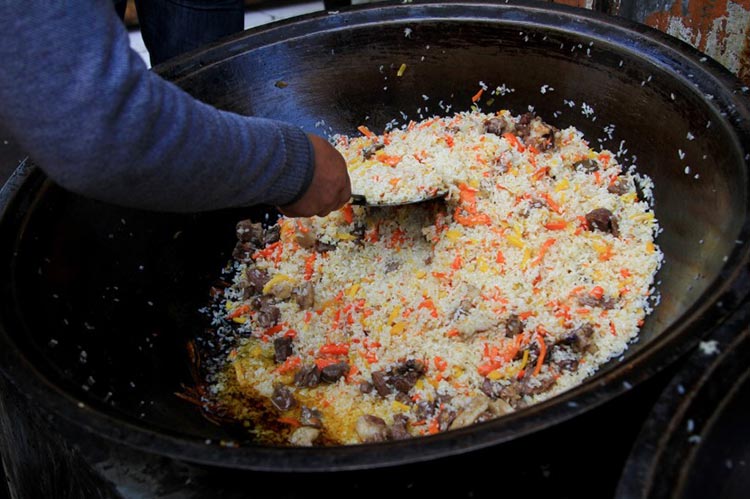 Pilaf being cooked (source: PREC Edu Services)
When traditional pilaf and modern dietary requirements meet each other, diverse variations emerge. Pilaf with diced lamb, pilaf with lamb chops, pilaf with beef steak, pilaf with dried meat, chicken pilaf, pilaf with thin-skinned steamed and stuffed bun and pilaf with raisin and chickpeas are just some of the many delicious pilaf combinations. Pilaf is also different depending on its locale. As Xinjiang borders Central Asian countries such as Uzbekistan and Turkmenistan, dark pilaf which is popular in those countries is seen in Xinjiang as well.
With the release of a standardized recipe of Xinjiang pilaf, at the 2014 Silk Road International Food Exhibition Fair and the 4th Silk Road International Catering Expo, pilaf here has established a unique flavor, just as other delicacies in Xinjiang do. A robot named Ina, who is able to make pilaf in an hour and provide more than 20 servings, was presented at the Expo. She is patented as a professional pilaf-maker.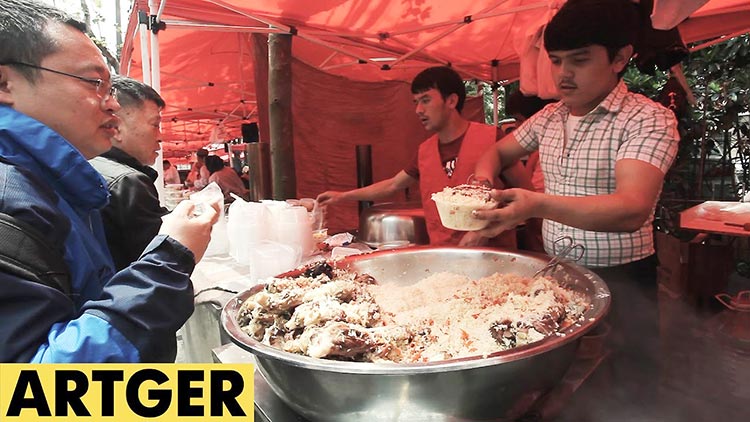 Pilaf being sold in Shanghai (source: Youtube Artger)
Pilaf is now even distributed to plane passengers along with other distinctive Xinjiang food such as large-plate chicken, kabob and naan. Nowadays, pilaf has been standardized as a snack and Xinjiang restaurants not only serve it in other parts of China, but also in countries such as the United States, Australia, and Malaysia. They are characterized by their rich ethnic decoration and special delicacies, of which kabob and pilaf are the favorites.
You may also like: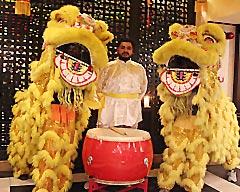 Chinese New Year Celebrated at Marriott, Islamabad
(February 20, 2018)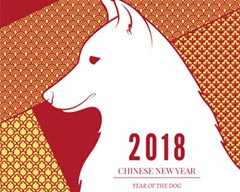 Significance of the Year of the Dog in Chinese Astrology
(February 16, 2018)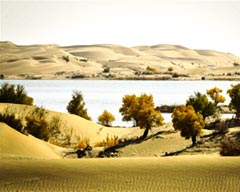 The Restoration of Taitema Lake
(February 13, 2018)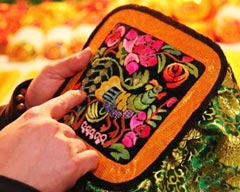 Female Embroiderers of Xinjiang
(February 08, 2018)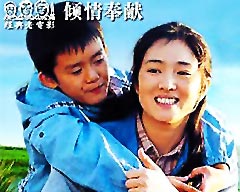 Chinese Film Month begins in Islamabad
(February 08, 2018)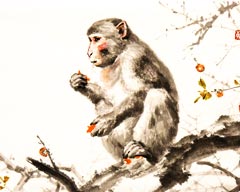 The Monkey in Chinese Culture
(January 31, 2018)
Etles Silk from Tianshan at China Fashion Week
(January 24, 2018)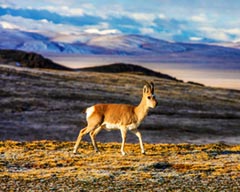 Hoh Xil: Kingdom of Wild Animals
(January 18, 2018)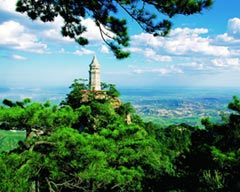 Panshan Mountain of Ji County
(January 11, 2018)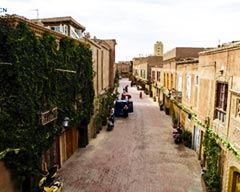 Stories from the Old Town of Kashgar
(January 04, 2018)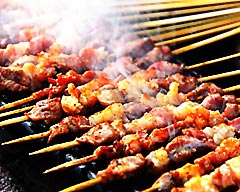 International Cuisine in Urumqi
(December 27, 2017)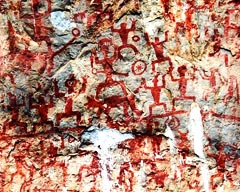 Zuojiang Huashan Rock Paintings, Guangxi
(December 19, 2017)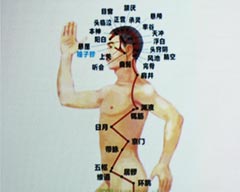 Seminar on Chinese Outlook on Life and Contemporary Value of Chinese Medicine
(December 15, 2017)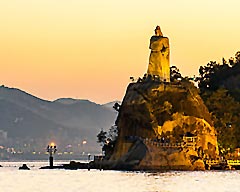 Gulangyu Island: The Island of Music
(December 13, 2017)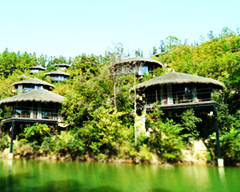 Mogan Mountain Farm Villas
(December 06, 2017)