RAISING CHAMPIONS
Written by: Jalal Hussain
Posted on: September 04, 2013 |

Comments | 中文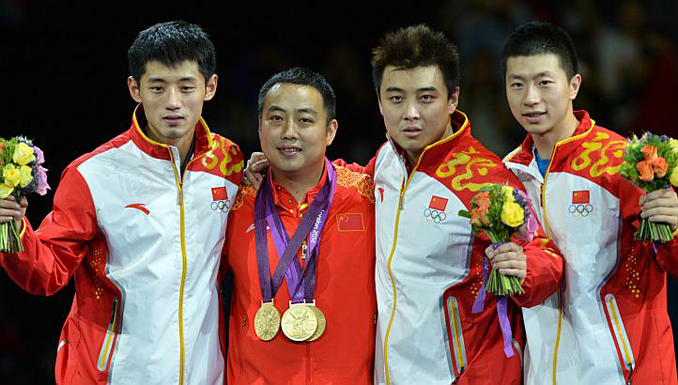 Chinese Men's Team Wins Table Tennis Gold at London Olympics 2012
China performed staggeringly well during the last two Olympic games, topping the table in Beijing in 2008 while they secured second position in the London 2012 games. Such an exceptional performance makes one wonder what factors contribute towards their consistent success in the games? From a layman's perspective, one might think that population is a major factor in China's success. However, this would be a fallacy considering the next populous country, India, is always near the bottom of the medals table while China is hovering at the top.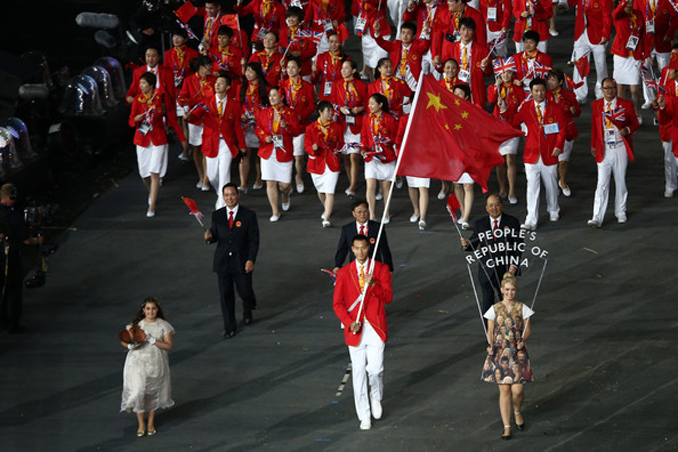 Chinese Team at Opening Ceremony of London Olympics
In a research study examining why countries win medals, authors Anirudh Krishna of Duke University and Eric Haglund of the Congressional Hunger Centre attribute the gross domestic product (GDP) of a country as a significant factor. However, this still does not explain why countries such as Cuba, Ethiopia, Kazakhstan, Kenya and Uzbekistan have won many more medals than countries like India, even though they have a far smaller population and a much lower GDP growth. Krishna and Haglund advocate the concept of an effectively participating population arguing that not everyone in a country has equal access to competitive sports – or for that matter, to arenas including the political and economic ones. Many are not effective participants on account of ignorance or disinterest, disability or deterrence.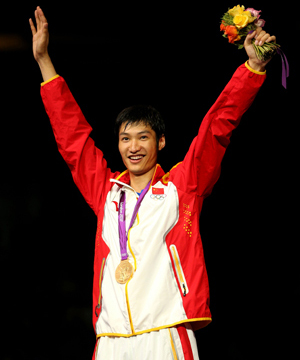 Lei Sheng
The same view is also supported by Amartya Sen (2002) who explicitly states that: "The ability to participate depends on a variety of enabling social conditions." He identifies these conditions to include factors such as illiteracy, lack of schooling, undernourishment and the presence of social barriers that prevent individuals from fair economic participation. So then, it can then be established that China is indeed providing constructive social conditions, removing barriers to entry and hence making it possible for its athletes to shine through.
The very fact that a country such as China is able to perform exceptionally due to its relatively equal distribution of opportunities is a hallmark of a Communist state. In such a state, resources are evenly divided; unlike India there is not a massive income disparity gap that makes the rich richer and the poor poorer. In China, children who are not academically inclined and have strong athletic potential have access to schools and academies dedicated to sports, which they attend to train in their chosen field in a systematic manner. They become full-time athletes at a very young age. The Chinese government heavily funds and subsidizes its identified pool of athletes.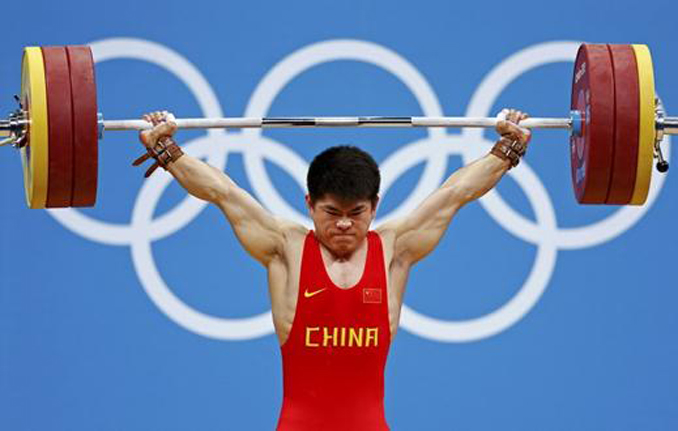 Lin Qingfen Wins old Medal at London Olympics 2012
The focus on Olympic glory started in 2002, when the Communist Party began Project 119, a program that uses remarkable state resources and tough training to groom potential gold medalists in Olympic sports, such as swimming, gymnastics, and track and field, to name a few. Project 119 has led to the making of exceptional athletes, some prime examples being Ye Shiwen, who set the world record in the women's 400 meter swimming individual medley; Lei Sheng, men's fencing gold medalist; and Lin Qingfeng, men's weightlifting gold medalist. Project 119 is thus harnessing individual potential and creating world class athletes in their chosen sport.
Over the years, this effective sports system has handpicked talented children as young as six years old, and sent them to rigorous training programs. Ye Shiwen's story is no different. She took up swimming after her kindergarten teacher noticed her height, large hands and feet and declared her build was ideal for swimming. Shiwen has credited her success to the quality of the training she has received since childhood, but says her weeks of hard work at Wood's academy in Queensland, with a renowned Australian coach, Denis Cotterell, were "really harsh, but ... really helpful". Furthermore, China's dedication to their star athletes can be gauged from the fact that Liu Xiang, whose 2004 Olympic gold medal was the first in men's track and field event for China, is watched over by a seven-man team of coaches, doctors, drivers and golfers.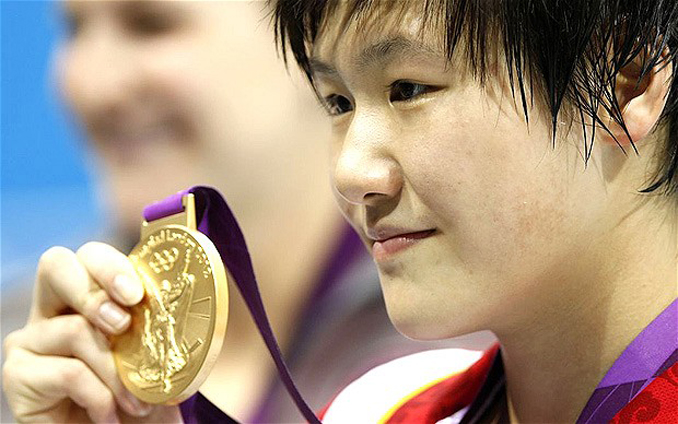 Ye Shiwen
It is this strategy that sets China apart from other participating countries: its ability and resolve to heavily invest in potential talent, and provide them with superior training to ensure that they become the best. The Chinese approach to sports is different from how we understand it. The Chinese pick up a game, then inculcate it into their system and culture, and set themselves the task of excelling in it with utmost determination and dedication. The spirited culture of China ensures an extremely competitive environment in every field, and hence it is no surprise that Chinese athletes go that extra mile to be world-beaters. China as an emerging super power believes that the Olympics is an event where they can prove to the world, and focus its attention on the fact, that there has been a paradigm shift, and that China is now a global leader in the new world order.
You may also like: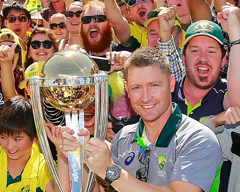 Australia Pulverizes New Zealand to Bag World Cup 2015 Trophy
(March 30, 2015)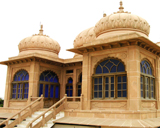 The Undying Grandeur of the Mohatta Palace Museum
(March 29, 2015)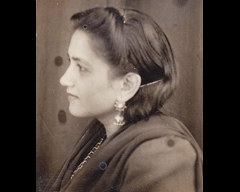 Ada Jafarey: A Tribute
(March 27, 2015)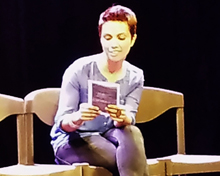 Me, My Mom & Sharmila: Fawzia Mirza and the Brown Woman
(March 26, 2015)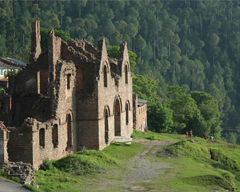 Silk Road: The Picturesque Mansehra and Abbottabad-VI
(March 25, 2015)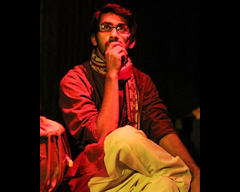 Azeem Hamid and the Independent Theatre Company
(March 25, 2015)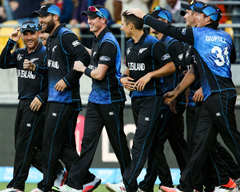 New Zealand to Choke South Africa and India to Overpower Australia?
(March 24, 2015)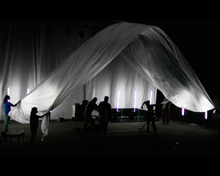 NAPA International Theatre Festival 2015: 'Among Fog'
(March 20, 2015)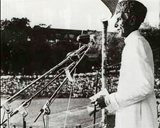 Pakistan Resolution Revisited
(March 20, 2015)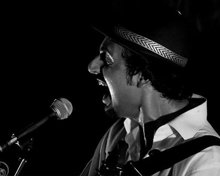 Faizan Tirmizi - The Ideology of an Aspiring Musician
(March 12, 2015)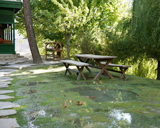 Hunza Valley: A Fine Balance between Tradition and Modernity
(March 10, 2015)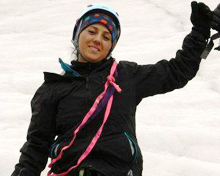 Samina, we are proud of you!
(March 06, 2015)