Saving the Classics: Oral History Project of Peking Opera Artists
Written by: People's Daily
Posted on: September 26, 2017 |

Comments | 中文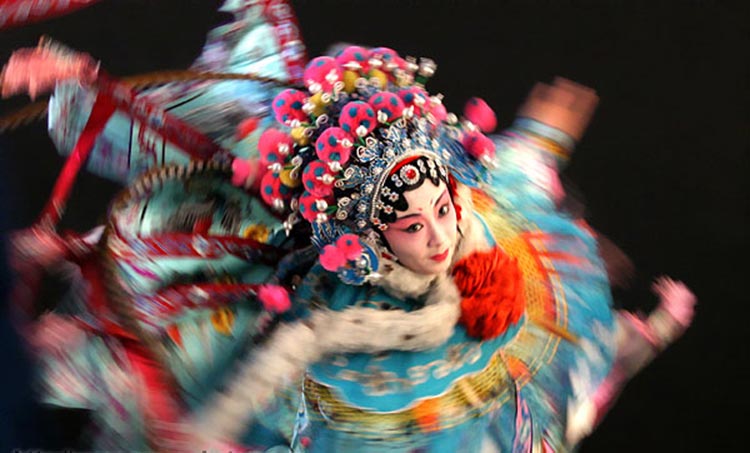 Madame Ping Sun, a Peking Opera Performer (source: Chapman University)
Sponsored and organized by China Peking Opera Art Foundation, the "Project of Protection and Inheritance of Peking Opera - The Oral History of Senior Artists" was launched in 2011. In the following six years of rescuing, recording and editing, a TV special was produced about 149 senior Peking Opera artists, who dictated their artistic experiences in the form of oral history. At present, these materials have been collected and published as three major audio-visual publications, and a corresponding series of books.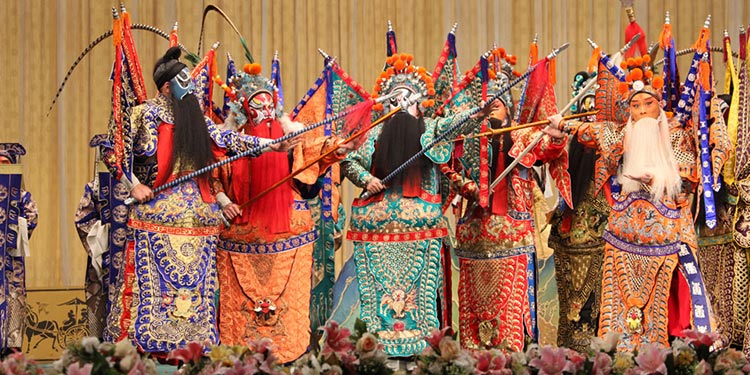 Peking Opera (source: COF)
Peking Opera is considered "the art living within the artist." The development of Peking Opera is thus closely linked to its artists, composed of their classical repertories and artistic performances. However, due to the aging and death of senior artists, the art is in danger of disappearing with them. Many classical plays have disappeared already. There is no doubt that there is a need to race against time and preserve the plays, as well as the artistic experiences of these senior artists.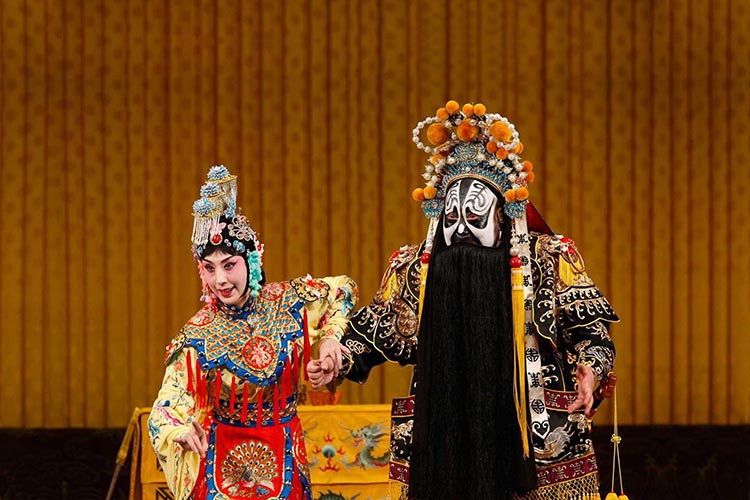 Shanghai Peking Opera Troupe (source: COF)
The 149 aged Peking Opera artists who were recorded in the TV special, belong to Beijing, Shanghai, Tianjin, Wuhan, Nanjing, Ningxia, Zhejiang, Liaoning and Hebei. In addition to them, some accomplished opera drum players, string players, educators, researchers, play writers, directors, stage artists, loyal fans and theatre managers who were familiar with the opera performances, have also been recorded.
These old artists include both the students of some famous opera schools of the 1930s-1940s such as "Fu Lian Cheng", "Rong Chun Club", "China Traditional Opera Junior College" and "Shanghai Traditional Drama School", as well as some graduates from later years. Disciples of masters such as Wang Yaoqing, Mei Lanfang, Cheng Yanqiu, Ma Lianliang, Zhou Xinfang, Gai Jiaotian, Xun Huisheng, Qiu Shengrong, Xi Xiaobo, Li Duokui and Zhang Junqiu, have been included. Some old actors who appeared in traditional opera with the masters, the oldest one 90 years old, have also been approached.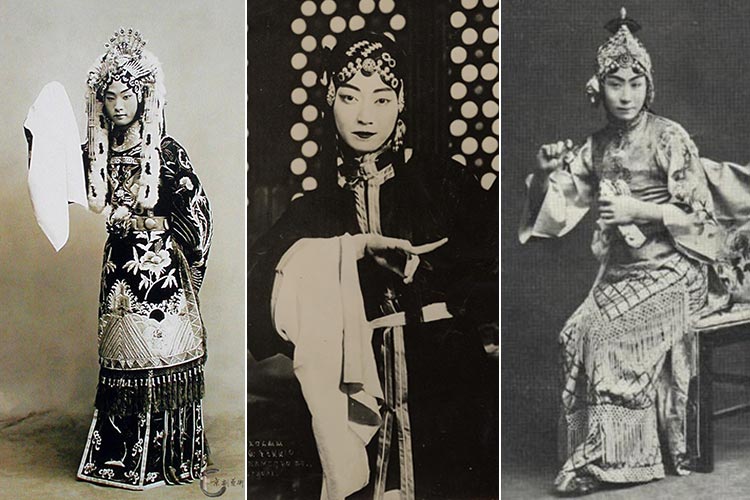 (L- R) Three of Peking Opera's 'Four Great Dan' - Cheng Yanqiu, Mei Lanfang and Xun Huisheng
According to Liu Changyu, the planner of the project as well as a famous Peking Opera artist herself, though these artists are very old, they all talk about their artistic experiences and Peking Opera with profound feelings, and great energy and passion. They did not ask for compensation, while sharing their lifelong learning.
In all of the interviews recorded, the old artists recall the glory of Peking Opera from the 1930s to the 1960s, presenting a vivid history of Peking Opera. Ma Lianliang's disciple, the 96-year-old Chi Jinsheng, is a highly-respected elder artist of Peking Opera. In 2012, when he took part in the recording, he shared his experiences of studying and directing opera. For the following generations of Peking Opera, this is undoubtedly a treasure.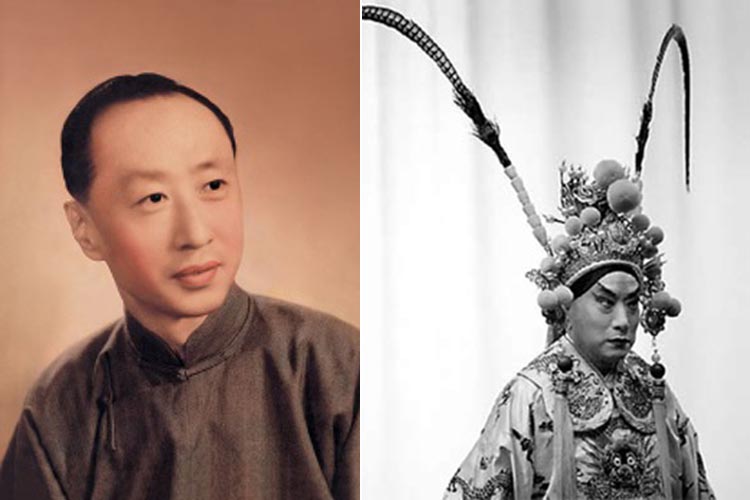 (L - R) Ma Lianliang, a singer and Ye Shaolan, an actor
But what remains a challenge, is how to utilize this valuable data and motivate the young generation to learn from the Peking Opera legacy. "The interviews with 149 old artists are not meant for the young actor's collection. If they are put away in the cupboard, they become useless. They should be shown and studied," said Ye Shaolan, another Peking Opera artist.
"I've been in the arts for more than 60 years, and it's still very rewarding to watch these videos of the interviews," Liu Changyu said, after watching the TV special.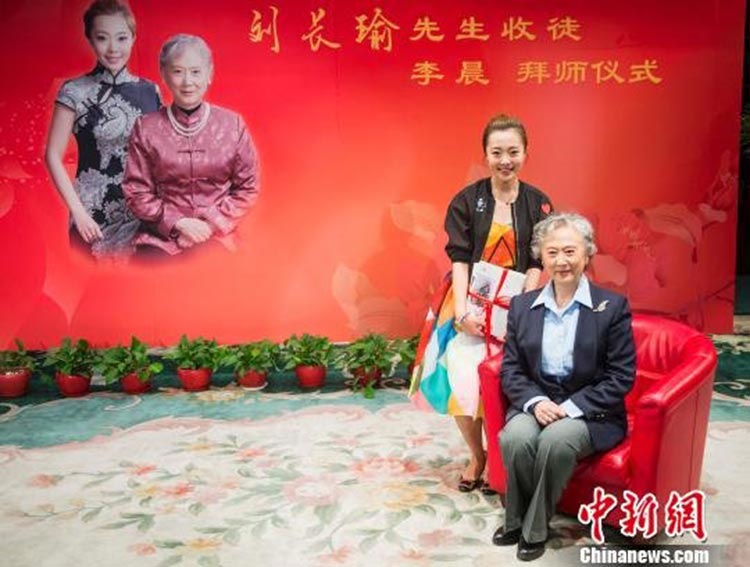 Liu Changyu, with her apprentice Li Chen (source: Women of China)
In the 1920s-1930s, there were more than a thousand plays being performed on the stages of Peking Opera. Now only one tenth or two tenth of them are available. The classic repertories of some opera schools have been lost and the teaching repertoire of Peking Opera has become increasingly monotonous.
According to Zhai Huisheng, a Peking Opera fan and the CPC secretary of All-China Journalists Association, the demand for outstanding traditional culture has always been strong. As the carrier of traditional culture, Peking Opera should be brought closer to the public and their lives. This TV special should be shown at schools, in the form of lectures and self-study, so that young people develop an interest in it. At the same time, it must be uploaded on the Internet and spread throughout the world.
Translated by Duan Taotao
You may also like: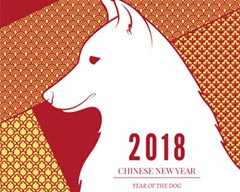 Significance of the Year of the Dog in Chinese Astrology
(February 16, 2018)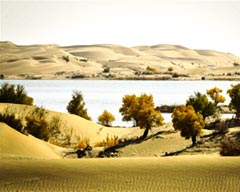 The Restoration of Taitema Lake
(February 13, 2018)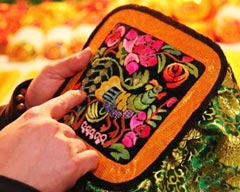 Female Embroiderers of Xinjiang
(February 08, 2018)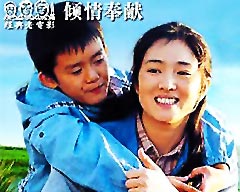 Chinese Film Month begins in Islamabad
(February 08, 2018)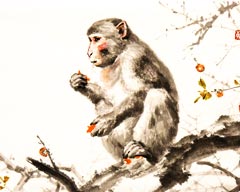 The Monkey in Chinese Culture
(January 31, 2018)
Etles Silk from Tianshan at China Fashion Week
(January 24, 2018)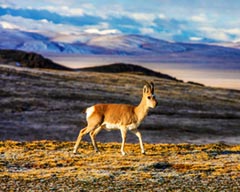 Hoh Xil: Kingdom of Wild Animals
(January 18, 2018)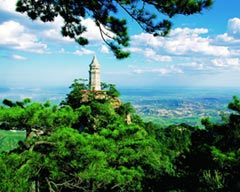 Panshan Mountain of Ji County
(January 11, 2018)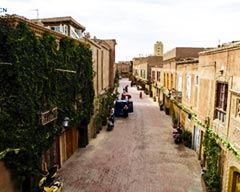 Stories from the Old Town of Kashgar
(January 04, 2018)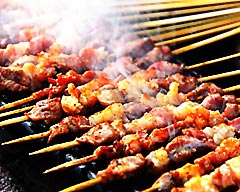 International Cuisine in Urumqi
(December 27, 2017)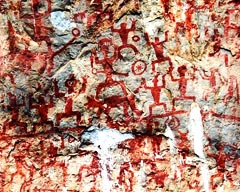 Zuojiang Huashan Rock Paintings, Guangxi
(December 19, 2017)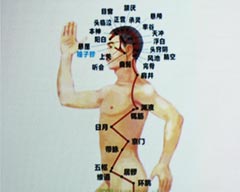 Seminar on Chinese Outlook on Life and Contemporary Value of Chinese Medicine
(December 15, 2017)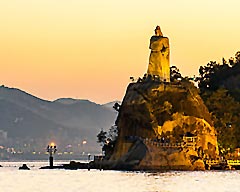 Gulangyu Island: The Island of Music
(December 13, 2017)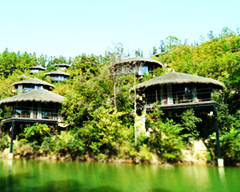 Mogan Mountain Farm Villas
(December 06, 2017)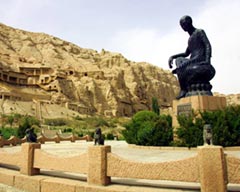 Kuqa: The Old Town on the Silk Road
(November 29, 2017)