Shennongjia: Land of Colours
Written by: Feng Yang
Posted on: July 26, 2017 |

Comments | 中文
Shennong Peak Scenic Area 1 (source: Hubei - China)
Having the "first peak of Central China," Hubei Shennongjia is at par with the Bermuda Triangle, the Pyramids of Egypt, the Sahara Desert and Mount Qomolangma, in terms of its charm, magnificence and mysteriousness. According to World Geographics, it is "a must-visit attraction."
Shennongjia literally stands for Shennong (Divine Farmer), a mythical sage ruler of prehistoric China who taught the people how to farm and hence was also known as Emperor of the Five Grains, and jia (ladder). Thus, the name means Shennong's Ladder, which was a mystical ladder used in the mountains by Shennong to look for herbs. Visually, Shennongjia is like an incredible sea of green, with ever changing clouds and mysterious caves. With its rare plants, herbal remedies and animals, including the mythical Yeren (Wild Man), there is much to Shennongjia.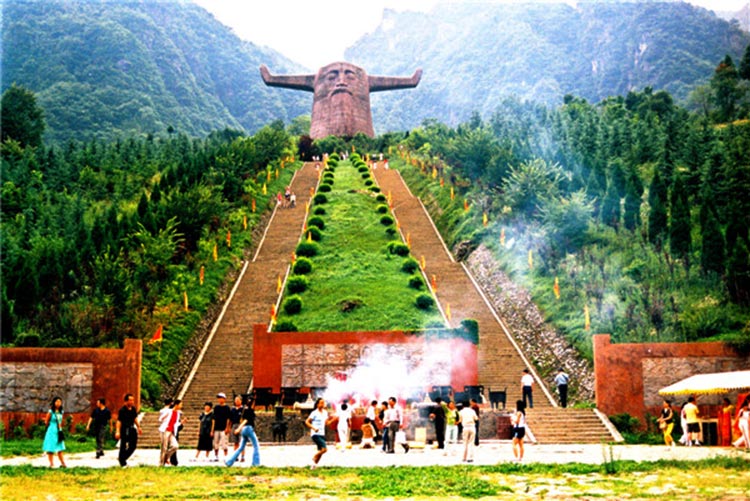 Shennongjia Altar (source: ExpoChina2015)
On July 17, 2016, at its 40th session in Istanbul, Turkey, the World Heritage Committee added Hubei Shennongjia to the UNESCO's list for World Heritage Sites. This brought the number of listed Chinese sites up to 50. World Heritage Committee emphasized that Shennongjia possesses a comprehensive subtropical forest ecosystem and is endowed with abundant biodiversity. It also has the most comprehensive vertical natural band spectrum in the world. Since 1990, Shennongjia has been on the UNESCO's list of World Network of Biosphere Reserves. In 2013, it made it onto UNESCO's list of Global Geoparks Network. By becoming part of the World Heritage Sites in 2016, it has turned into the first Chinese site to be on three lists.
Mountains in Hubei Shennongjia
Among the mountains in Hubei Shennongjia, Shennong Valley is agreed to be the best. It is said that a tour of Shennongjia would be incomplete if one does not visit Shennong Valley. Famous mountains are distinctive in their own ways. Shennong Valley is no exception. As famous painter Luo Guoshi's praises them. "Mountains in Shennongjia are wonderful. They are as graceful as those in Mount Huangshan, as precipitous as those in Mount Huashan, as Buddhist as those in Mount Tianshan and their sunglow is as appealing as that in Mount Lushan." Looking at the surroundings of Shennong Valley, one glimpses such eternal beauty as cannot be captured on paper or canvas.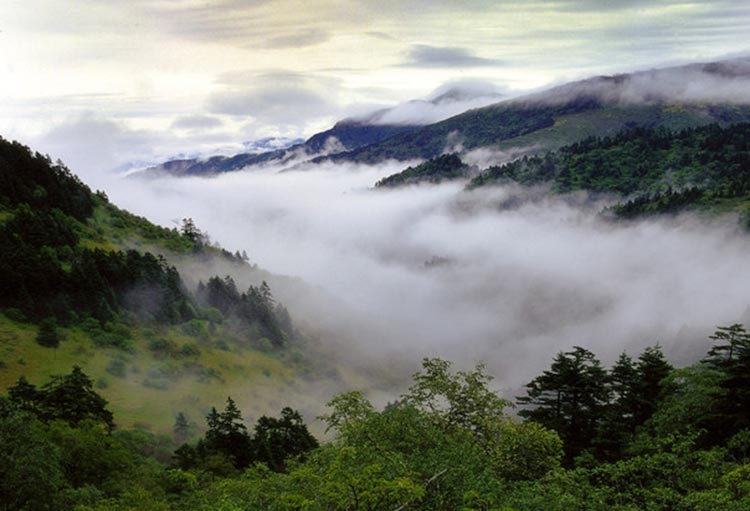 Shennong Valley (source: Hubei Shennong Tourism Group)
Water in Hubei Shennongjia
Shennongjia is a watershed between the Yangtze River in Hubei and Hanjiang River. There are four water systems in Shennongjia, namely Xiangxi River (River of Fragrance), Yandu River, South River and Du River. Of these, a walk down Xiangxi River is perhaps the most rewarding. Originating from Shennongjia, Xiangxi River boasts pure water quality, with towering ancient trees and relics of ancient glaciers around it.
Xiangxi River (source: Hubei - China)
As a tributary of the Yangtze River, Xiangxi River is famous because it has bred Qu Yuan, one of the four world-renowned cultural sagas and Wang Zhaojun, one of the four ancient Chinese beauties. It is said that on her way home before going to the frontier to marry Chanyu, a king of Huns, Wang Zhaojun stopped by the stream and washed herself. Her cluster of pearls dropped into the river accidently. Since then, the water in the river has been crystal clear and fragrant, hence the name. At the source of the river, there are towering peaks, clouds circling over woods, various kinds of flowers, and bubbling streams. The fragrance of the woods and flowers, combined with the tranquility of the clear streams proves that it is a land of wonder and beauty.
Animal Species in Hubei Shennongjia
With a unique geographical setting and distinctive cubic climate, Hubei Shennongjia breeds abundant animal species and plants and enjoys the fame of being a "Natural Garden for Plants and Animals" and a "Species Gene Pool." At present, there are 3,767 vascular plant species, 600 vertebrate species and 4,365 insects, of which 205 are local species, 2 are endemic genera, and 1,793 species are endemic to China, while 1,300 golden monkeys (Rhinopithecus roxellana) are unique to Shennongjia. There are also 1,800 kinds of medicinal herbs, due to which Shennongjia is also known as a "Natural Medicinal Garden".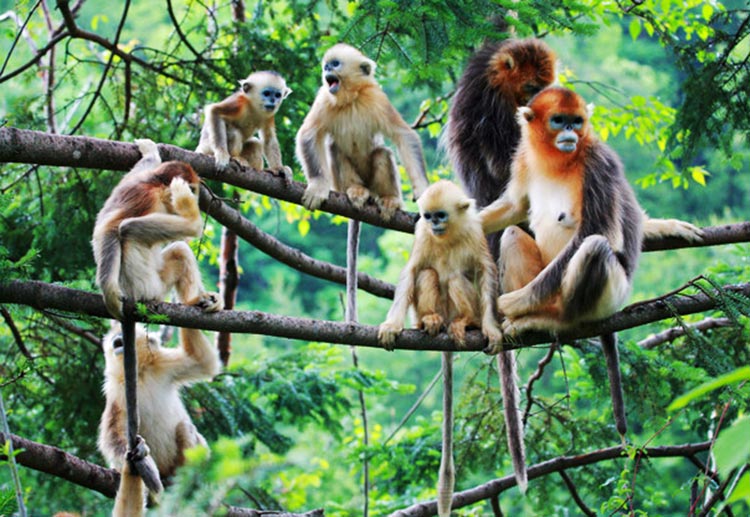 The Golden Monkeys (source: Hubei Shennong Tourism Group)
Four Seasons in Hubei Shennongjia
Due to its unique environment and climate, Hubei Shennongjia is a natural treasure full of mysteries. All four seasons here are considerably wonderful. In spring, Hubei Shennongjia is covered with azaleas. In summer, enchanting flowers bloom in the grass and greet nature lovers. In autumn, dazzling and colorful trees can be found on the mountains. In winter, the view is stunning as the once-green mountains get coated in snow. Snow in Hubei Shennongjia lasts for about 120 days and the average thickness is 60 to 70 centimeters. The good weather conditions in winter make it an ideal place for winter sports and entertainment.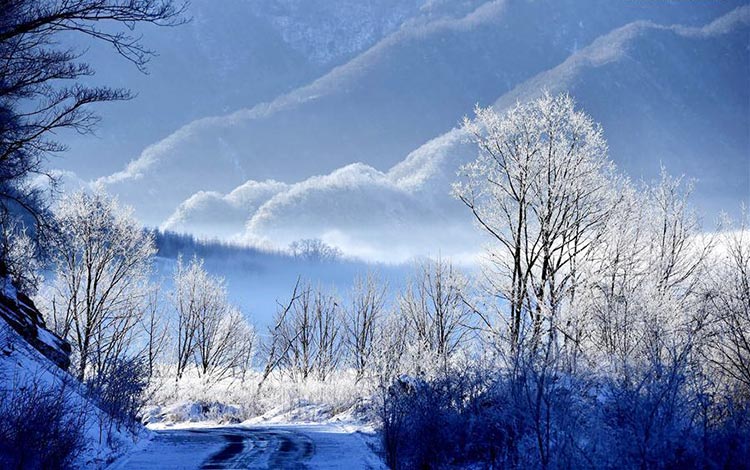 Winter in Shennongjia (source: People's Daily China)
Translated by Shan Xuemei
You may also like: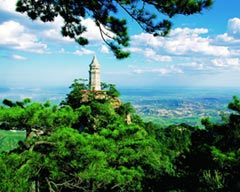 Panshan Mountain of Ji County
(January 11, 2018)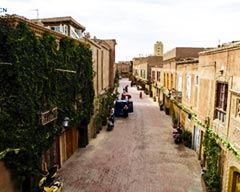 Stories from the Old Town of Kashgar
(January 04, 2018)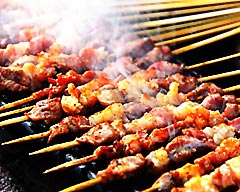 International Cuisine in Urumqi
(December 27, 2017)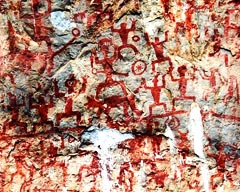 Zuojiang Huashan Rock Paintings, Guangxi
(December 19, 2017)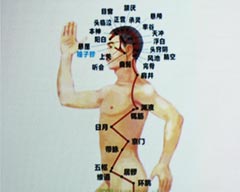 Seminar on Chinese Outlook on Life and Contemporary Value of Chinese Medicine
(December 15, 2017)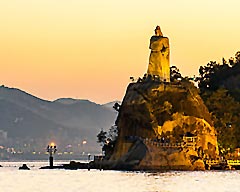 Gulangyu Island: The Island of Music
(December 13, 2017)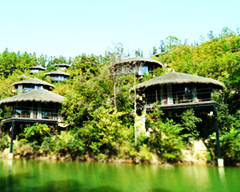 Mogan Mountain Farm Villas
(December 06, 2017)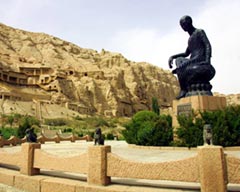 Kuqa: The Old Town on the Silk Road
(November 29, 2017)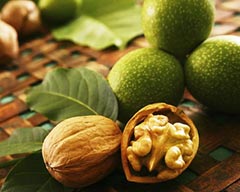 The Walnut Trees of Xinjiang
(November 23, 2017)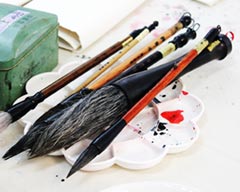 Chinese Ink-Wash Painting at China Cultural Centre, PNCA
(November 23, 2017)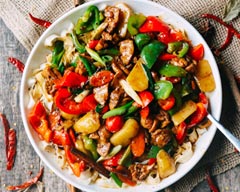 Famous Xinjiang Delicacy: Big-Plate Chicken
(November 16, 2017)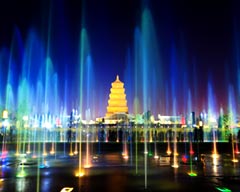 Shaanxi: New Glories on the Silk Road
(November 08, 2017)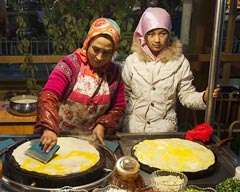 The Bustling Moyu Night Market
(November 01, 2017)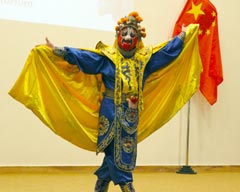 South-Central University for Nationalities Art Troupe performs in NUML, Islamabad
(October 25, 2017)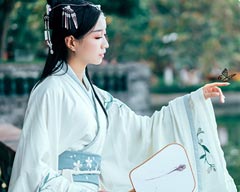 The Traditional Chinese Dress: Gowns
(October 24, 2017)