Southeast Asian Audience: Understanding China through Chinese TV Series
Written by: People's Daily
Posted on: June 14, 2017 |

Comments | 中文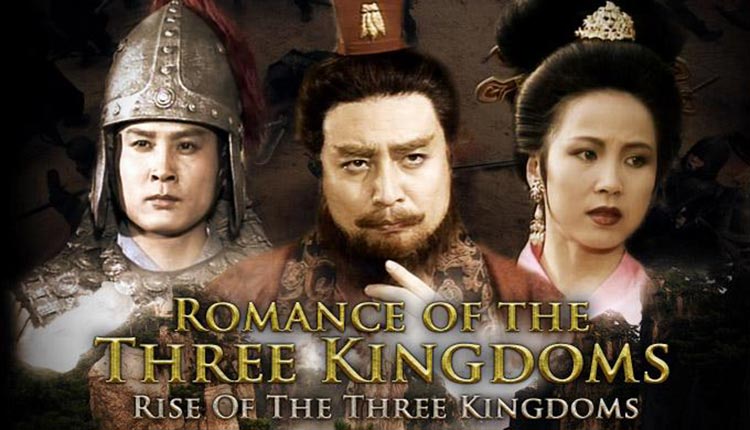 Romance of the Three Kingdoms (source: Drama Fever)
In early 2017, the Chinese TV series, Three Kingdoms (2010), was aired on ThaiTV3. Every evening at prime time, the Thai audience could catch the show. Soon, a huge audience was attracted to the exciting storyline and excellent filming technique. Meanwhile, from March 19th onwards, another Chinese TV series, Bao Qingtian, was aired every night. Reproduced and dubbed into Burmese, it became a favourite among the Burmese audience.
How come Chinese TV series have gained such popularity in Southeast Asia? What role do these series play in cultural communication?
A Shared Culture: Audiences Love Chinese Films and TV Series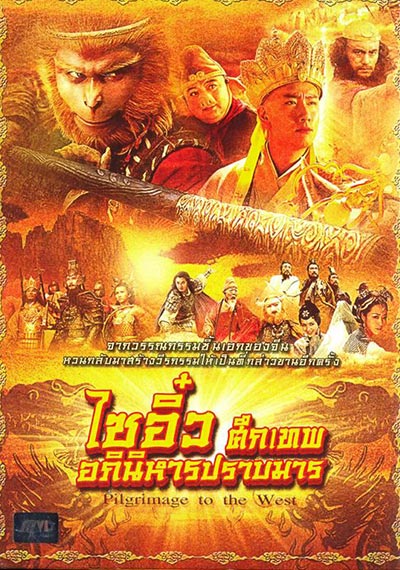 Pilgrimage to the West (source: Mangpong)
More than one hundred years have passed since The Romance of Three Kingdoms, a Chinese literary masterpiece, was introduced to the Thai audience. In these early years, many school textbooks in Thailand included selections of the novel, while films and TV shows about the Three Kingdoms were also introduced. Solin Gidarapopan, the Executive Vice-President of ThaiTV3, says that the hit show Three Kingdoms (2010) is extraordinary due to its advanced filming techniques and original plot lines. Moreover, it gives the younger generation of Thailand, who haven't read the novel or watched the 1994 TV series, a chance to learn about the culture of Three Kingdoms.
Bavy Tantawsu, ThaiTV3 host of "The Three Kingdoms Special Show," says that this is the first time that ThaiTV3 has ever arranged a special commentary program for a show. Because the series has multiple plots, characters, and lengthy story lines, such a show helps the audience understand everything. "The show is scheduled for half a year, so we want our audience to get familiar with its main idea and leading characters. With the help of our special commentary program, which is well-received, this becomes possible. Many people now know more about the story than they did before," said Tantawsu.
Tan Guo'an, a professor of the Chinese Department of Chulalongkorn University, once assisted with the dubbing of the 1994 version. He believes that a shared culture exists between China and Thailand, which contributes to the Thai audience's growing acceptance of Chinese TV series.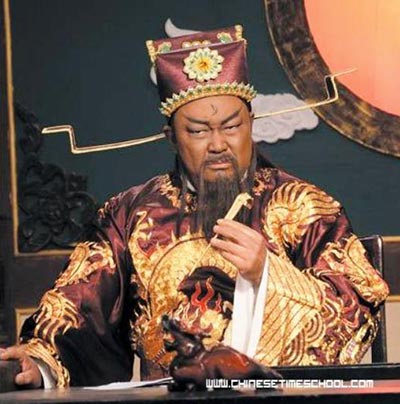 Bao Qingtian (source: Chinese Time School)
Similarly, the Burmese scholar, Wu Wending, says that the Chinese TV series Pilgrimage to the West and Bao Qingtian are well-known to every household in Burma. The Burmese audience is not only familiar with the stories but is also fascinated by the actors. Since China and Southeast Asian countries are close in geography, nationality and culture, they easily find common ground. For example the Chinese and Burmese worship of qualities like equality, justice, loyalty, and kindness, can be said to reflect in these TV series as well. At the same time, these TV series also introduce Chinese history, cultures and folk customs to the Southeast Asian audience, showing them a country that is equally ancient and modern, and leading to increased friendship between the nations.
A Multi-Dimensional Cooperation: More Chinese Films and TV Series Are Imported
Recently, the premiere of Hello, China, the 100-episode TV program on Chinese culture in the Filipino language, produced by China Radio International, was held in Manila. The program will also be broadcasted on GMA later on.
Recent years have witnessed the increased popularity of Chinese TV series in the Southeast Asian market. Chinese TV stations have worked with TVK and LNR on the dubbing and promotion of Chinese TV series. Local TV stations in Laos have also imported Chinese productions and translated them. Xu Lina, the Director of Laos MV Station says that due to the similarities between Lao and Thai, about two million people in Thailand receive satellite signals from Laos and watch these Chinese TV programs as a result. She also said that Chinese TV dramas such as Master Sun's Art of War, Bao Qingtian, and The Romance of Three Kingdoms (1994), are very well-known and have actively promoted Chinese culture in the country.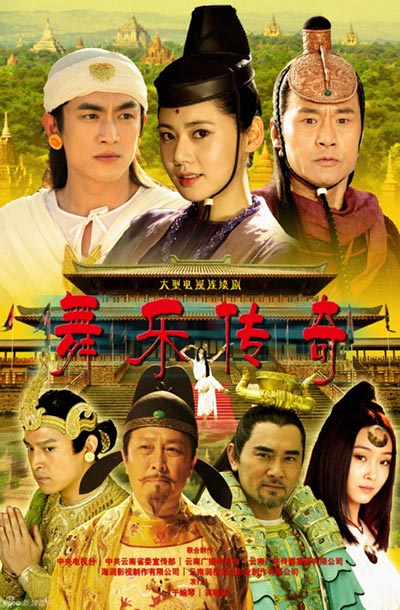 Wu Yue Chuan Qi (source: Tumblr/HKC TV Dramas)
Moreover, China has worked with Singapore and Malaysia for the co-production of TV series for many years. Legend of the White-Hair Brides (1996), co-produced by China and Singapore, and Redang Island (2007) co-produced by China and Malaysia, have received unanimous praise at home and abroad.
In 2013, the first TV drama co-produced by China and Burma, Wu Yue Chuan Qi, an adaptation of Burmese writer Wu Juezuo's novel, became a model of the TV cooperation between China and its neighbouring countries. Wu Yue Chuan Qi is merely one example out of the rich history of China-Burma friendship and cultural cooperation. It represents the idea that good neighbouring relations can result in a win-win situation for both countries. The show has aired several times on Myanmar International, the biggest privately-owned TV channel, as well as on CCTV. It has also been successfully sold to the international market.
You may also like: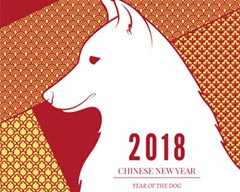 Significance of the Year of the Dog in Chinese Astrology
(February 16, 2018)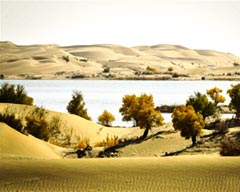 The Restoration of Taitema Lake
(February 13, 2018)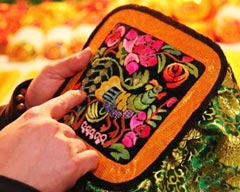 Female Embroiderers of Xinjiang
(February 08, 2018)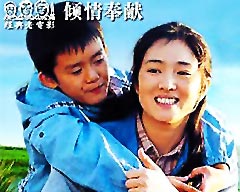 Chinese Film Month begins in Islamabad
(February 08, 2018)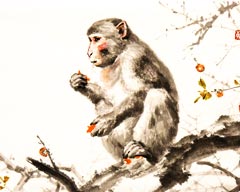 The Monkey in Chinese Culture
(January 31, 2018)
Etles Silk from Tianshan at China Fashion Week
(January 24, 2018)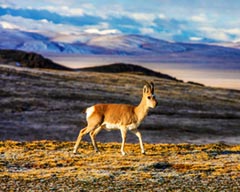 Hoh Xil: Kingdom of Wild Animals
(January 18, 2018)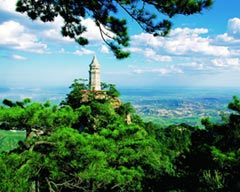 Panshan Mountain of Ji County
(January 11, 2018)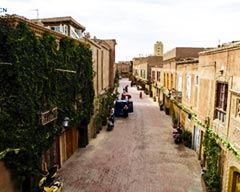 Stories from the Old Town of Kashgar
(January 04, 2018)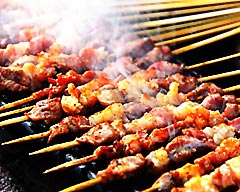 International Cuisine in Urumqi
(December 27, 2017)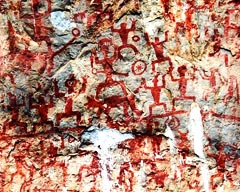 Zuojiang Huashan Rock Paintings, Guangxi
(December 19, 2017)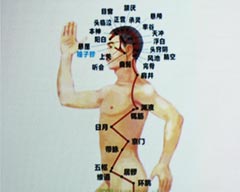 Seminar on Chinese Outlook on Life and Contemporary Value of Chinese Medicine
(December 15, 2017)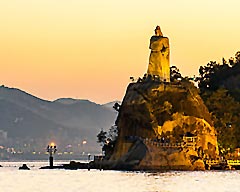 Gulangyu Island: The Island of Music
(December 13, 2017)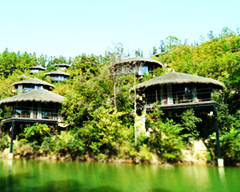 Mogan Mountain Farm Villas
(December 06, 2017)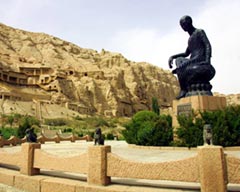 Kuqa: The Old Town on the Silk Road
(November 29, 2017)