Stamps Designed by Han Meilin Issued for the Year of Dingyou
Written by: ChinaNews
Posted on: February 16, 2017 |

Comments | 中文 (Chinese)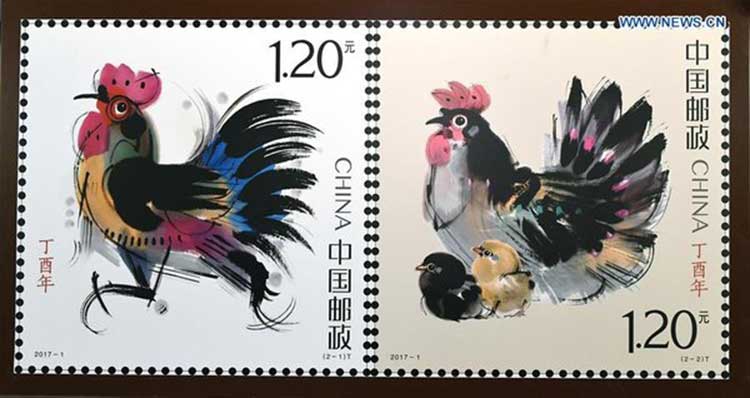 The official designs of stamps for Dingyou Year, or the Year of the Rooster
China Post officially issued a collection of special stamps of "The Year of Dingyou" (Chinese Lunar Calendar 2017) on January 5, 2017, including other affiliated stamps and other post service items. Han Meiling, the designer of this set as well as other significant stamps, is a top Chinese artist, professor at the Academy of Fine Arts of Tsinghua University, and a researcher of China Central Institute for Culture and History.
Having been invited by China Post to design the stamps for 'The Year of Dingyou (2017)', Mr. Han Meilin said he wore out more than 1,600 drafts on the rooster, an animal zodiac from then on. In his view, it is an artist's responsibility to "convey its beauty and goodness", and the artist should "learn to love animals, all the creatures, as well as Earth, and put this great love and beauty into everybody's heart".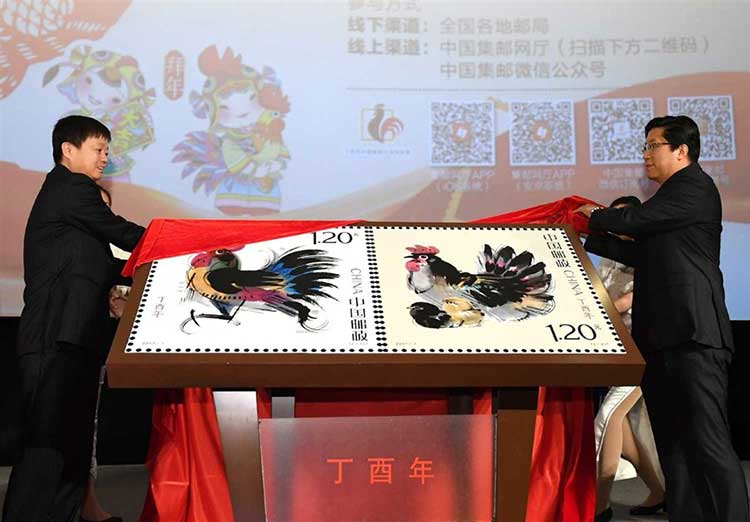 The official stamps being unveiled by China Post in Beijing
It is said that this is the third time that Mr. Han Meilin has been invited by China Post to design stamps. Previously he had been invited to design 'The Year of Kuihai' (i.e. Year of the Boar) in 1983 and 'Panda' in 1985. All the animals presented in the three sets of stamps are adorable but lifelike.
This set of stamps of the Chinese zodiac named 'The Year of Dingyou' includes two stamps. The first one is an image of a running rooster, while the second one is a heartwarming image of a hen caring for her two chickens. Han Meilin admitted that although he is 80 years old, he still believes in "loving life, the world, children and animals". The rooster is very beautiful in its colors. Roosters actually appeared most frequently in folk art creations, such as the paper-cut rooster, which is also very popular. Amongst the animals that we have frequent contact with, the rooster is the most popular one, and it embodies our deepest feelings."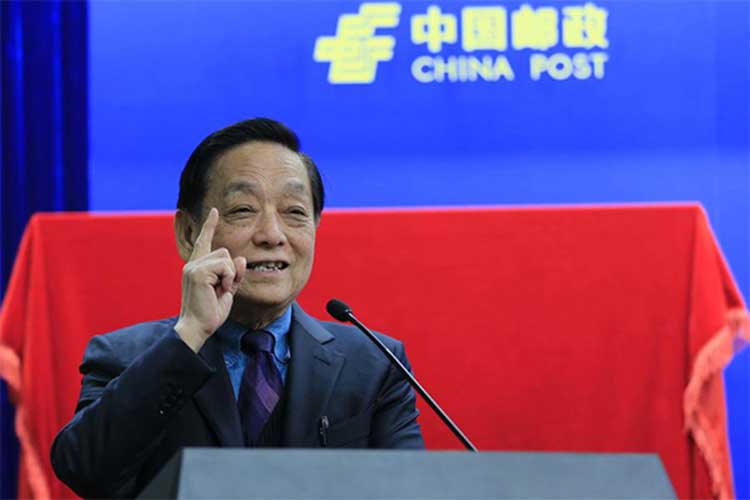 Han Meilin speaks during the ceremony in Beijing
Though very small in size, stamps are "rich in connotation, reflecting the huge world on them". In the design process of the stamps, Han Meilin always reminds himself that "we are a great nation, and we have a great culture dating back more than two thousand years; hence there must be something inherited from our nation and reflected in our artworks". In addition, he also believes that it is very important to retain artists' own "personality and independence". After all, it is everyone's unique work that "makes the world interesting".
Therefore, the image of the running rooster in the stamp designed by Han Meilin becomes the symbol of China's vigorous and rapid development. On the other hand, the image of the hen and her chicken conveys how Chinese people love their families.
In addition to the special stamps, other important stamps such as namesake first-day cover and big foldable stamp 'The lucky star shines bright' also referred to Han Meilin's drawing and were designed by his student named Chen Nan, who is a professor at the Academy of Fine Arts of Tsinghua University. In the bigger stamp, Chinese oracle characters of twelve Chinese zodiacs are arranged along the margins, and the first one is the rooster, which is also the zodiac of Chinese Lunar Year 2017, namely Dingyou. All the designs are printed in red, meaning 'Lucky Strike' with all the Chinese characters of zodiac on the stamp rotating clockwise for a figurative meaning of "passing the year smoothly and successfully".
You may also like: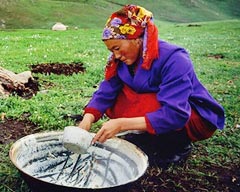 Organic Food of China
(September 21, 2017)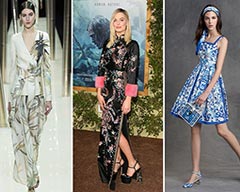 Chinese Cultural Influence on International Fashion
(September 14, 2017)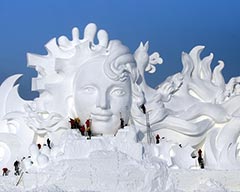 Harbin - A Summer Ice City
(September 06, 2017)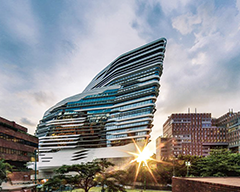 Modern Architecture in Hong Kong Universities
(August 31, 2017)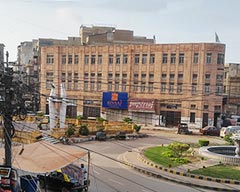 The Pakistan Chowk Initiative
(August 28, 2017)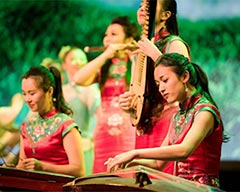 Travel around China with Folk Songs
(August 24, 2017)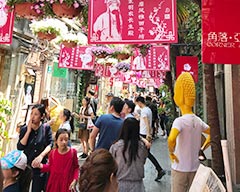 Walking Through Tianzi Fang, Shanghai
(August 21, 2017)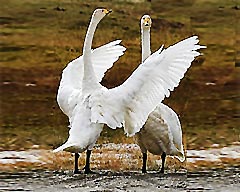 Bayanbulak: The Beautiful Homeland of Swans
(August 18, 2017)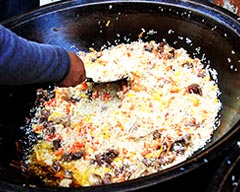 Pilaf: A Taste of Xinjiang
(August 08, 2017)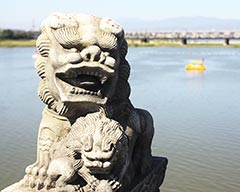 The Stone Lions of Lugou Bridge: When were they carved?
(August 03, 2017)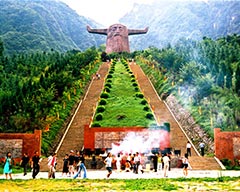 Shennongjia: Land of Colours
(July 26, 2017)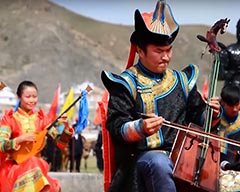 My Xinjiang: A Micro-Documentary by a Student
(July 19, 2017)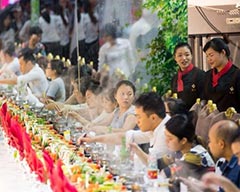 A Bite of Chongqing
(July 12, 2017)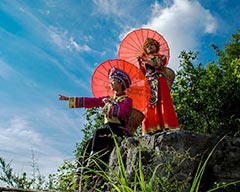 Longgang Scenic Area, Yunyang, National Geological Park
(June 22, 2017)