T2F (The Second Floor): Of Artists, Thinkers and Believers
Written by: Tasarunn Munir Chaudry
Posted on: November 10, 2016 |

Comments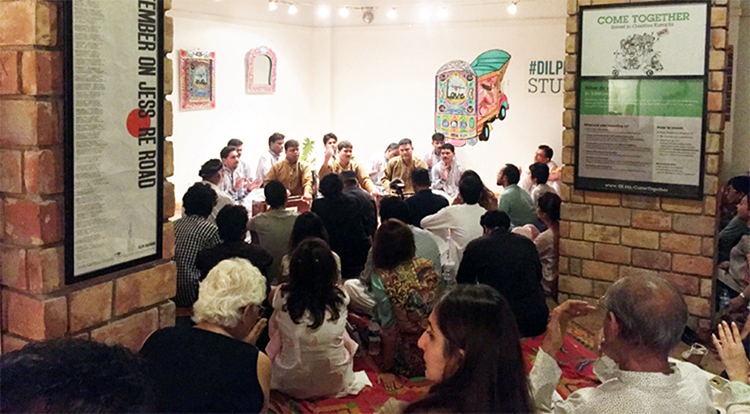 Ramzan Qawwali series at T2F
In an unsuspecting, commercial building, located on Sunset Lane 5, Karachi, resides The 2nd Floor. Although some say that when they drive past the seemingly plain building, they can feel ideas, colours and music pulsating through its walls and beckoning them, only a few are truly familiar with the place.
T2F was the product of a firm belief in the freedom of expression held by the late Sabeen Mahmud, a human rights activist. It was this conviction that unfortunately dug her grave in April 2015, when she was shot dead on her way home one night. Although her heart stopped beating on the early morning of the 24th, her ideology still pumps in the heart of T2F.
T2F can best be described as a 'creative space'. It is a hub for artists – a safe-harbor for escapists, a jam-room for practicing musicians, a discussion-room for those questing knowledge in all walks of life, and a source of inspiration for those who seek it. For 70 hours of the week, T2F opens its doors to everyone, free of charge, and gives them a space for various activities. It has a stack of board games and a vast collection of books and magazines to keep you engaged. There is a small cafe for visitors to order food, coffee and other refreshments. However, the item offered by the café with the highest demand is, of course, the Wi-Fi password, with various students and young employees always present, typing away on their laptops.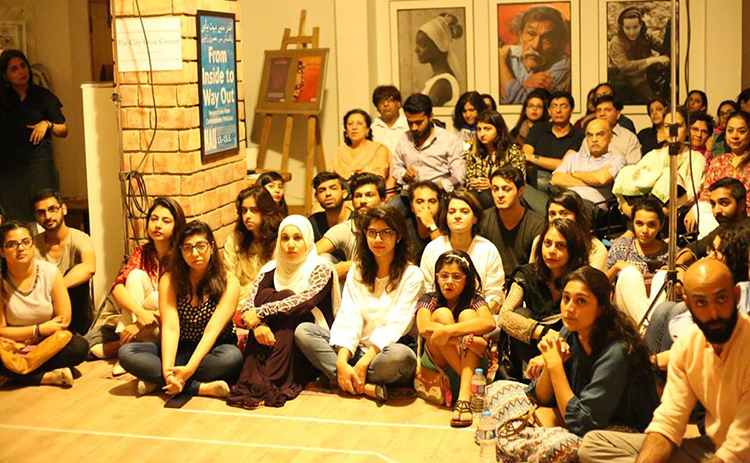 'An Evening of Two Plays' at T2F
The atmosphere at T2F never ceases to be invigorating. The walls, as you climb the stairs, have graffiti, the smoking area has a 'dukhi-deewar' where the heartbroken have freely vented, chalk-on-brick. Even the bathroom has blackboards filled with comments such as, "My susraal (in-laws) are psychotic" or "I hate John Lennon – does that make me a bad person?" Often members of the T2F community write poetry and prose based on a particular theme, pieces of which are printed and placed on a central table for others to read and enjoy. In the common area, there is free discussion and people can play music or just chat. However, T2F is known for being extremely accommodating; for those who require silence, there are separate "Quiet Rooms".
Impressed yet? There's more.
In addition to the free space that is open daily, T2F also hosts a diversity of events. Most of these are common to the theme of the arts; however, there are no limitations to what one can expect. Over the span of one weekend, T2F may hold Kathak lessons, screen a documentary, host a Qawwali, hold a talk on Mental Disorders by a renowned therapist and conduct a group discussion, with guest speakers, on how special children could be more integrated into society. The charges to attend these events are minimal; sometimes they are even free.
The part that I personally enjoy most about T2F is its malleability. It is known not to restrict those who wish to use the space to showcase their talents or expertise, and its accommodating nature can be seen in how the place is immediately transformed to cater to various events. For instance, on a Qawwali night, there is a farshi (floored) arrangement, but when they set up a 'Book Bazaar' to sell books at cheap rates, they have stacks and shelves all around. When the Faraar gallery hosts an exhibition, exquisite artwork is hung on the walls, but for a presentation or an informative session, a projector and screen is installed. The space that T2F occupies is not humongous, but its community works on the basis of a certain understanding. What would otherwise have been a two-bedroom apartment can instead hold up to eighty people watching a documentary on honor killing.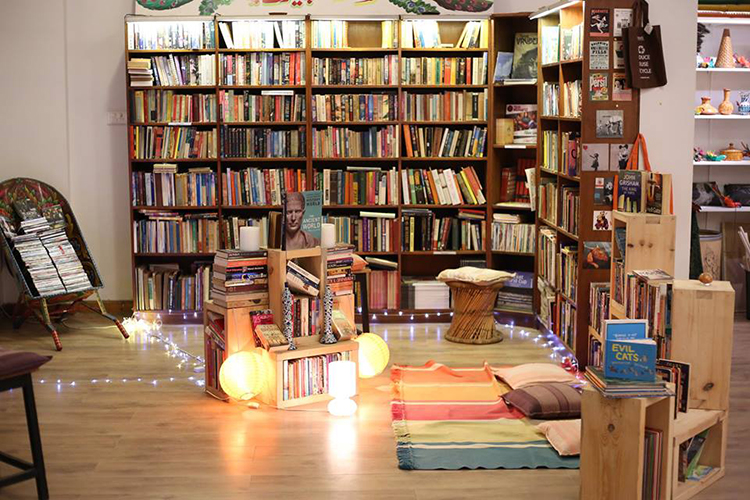 A 'Book Bazaar' recently held at T2F
I believe T2F is exactly what Karachi needs. In these bleak times with numerous incidents where people are killed for being expressive in their speech or the practice a minority religion, a place that stands up for such vital principles is essential. T2F is that ray of hope, tucked in a corner of DHA, which one can reach out to in moments of darkness. It provides hope for Karachiites that good forces yet remain – that we must have faith and we need to water this seed of peace before the darkness stomps on its flower.
You may also like: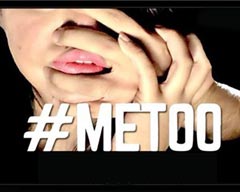 Theatre Review: #MeToo by BlankPage Productions
(January 12, 2018)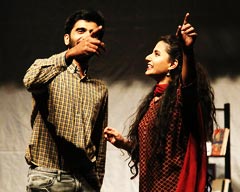 Theatre Review: Bol Kay Lubb Azad Hain Teray
(December 21, 2017)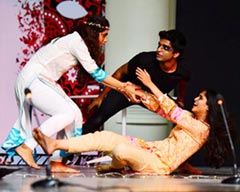 The Fringe 2017 – Intra-IBA Theatre Competition
(December 15, 2017)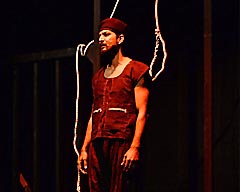 Theatre Review: Ajoka Theatre's 'Intezaar'
(November 30, 2017)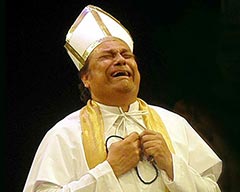 Theatre Review: 'Yahudi ki Larki' by NAPA at National Theatre Festival 2017
(November 02, 2017)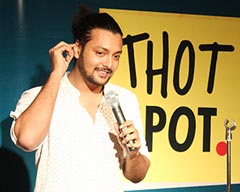 Bachay Panch Hi Achay (5 Kids are Enough) - A Saturday Night Comedy Show
(October 17, 2017)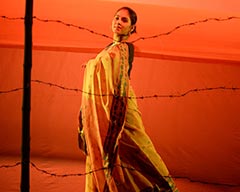 Ajoka Theatre's 'Shehr-e-Afsos - A City of Sorrow'
(October 13, 2017)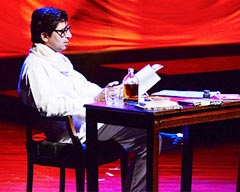 Theatre Review: 'Kaun Hai Yeh Gustakh' - Ajoka's Play about Manto
(October 12, 2017)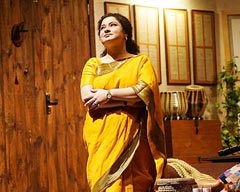 Theatre Review: 'Mushk - Fragrance' in Lahore
(October 10, 2017)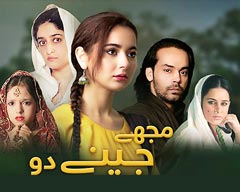 Drama Review: 'Mujhay Jeenay Doh'
(September 22, 2017)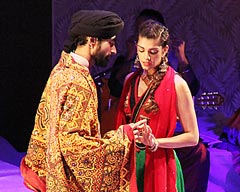 Heer Ranjha – Retelling Kaifi Azmi's Script in an Urdu Musical
(September 11, 2017)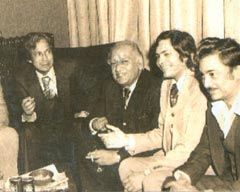 70 Years of Theatre: A Flashback Through the Ages
(August 30, 2017)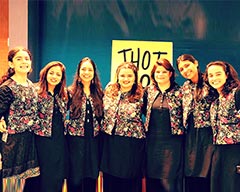 'The Khawatoons' Celebrate their First Anniversary!
(August 02, 2017)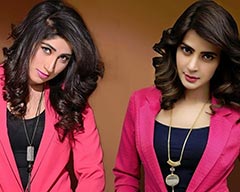 'Baaghi', a serial inspired by Qandeel Baloch
(July 31, 2017)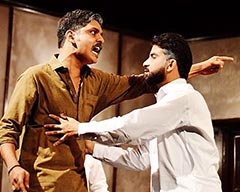 'Mulzim Ya Mujrim' – A Theatrical Production
(July 25, 2017)