The Bustling Moyu Night Market
Written by: Liang Wei
Posted on: November 01, 2017 |

Comments | 中文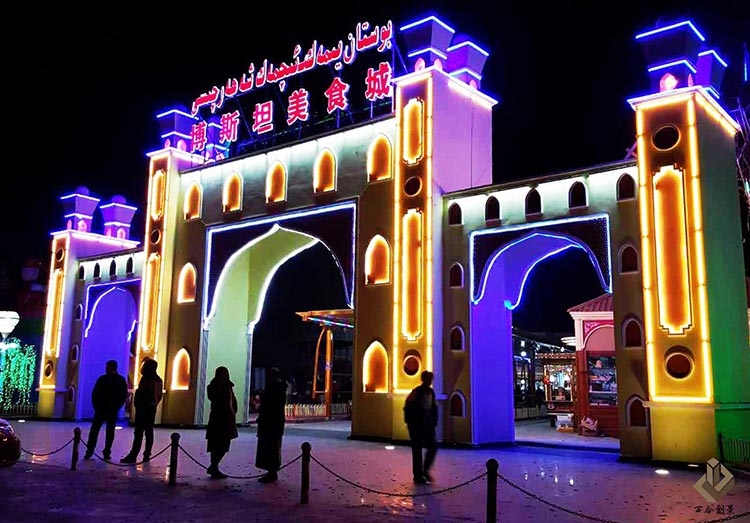 Bostan Night Market (Source: whcjjt)
In the hot month of June, we visited the Bostan Delicacy Plaza in Moyu County, Hetian Prefecture of Xinjiang. This is the largest night fair in South Xinjiang. Although it was not yet completely dark, the fair was quite busy.
The moment the night fair started, the barbecue stand of Mehmut Turxun became surrounded by customers. Located at a most eye-catching position, strings of lamb chops, with the twigs of fruit tree, are his signature dish. Upon seeing the reporters, he introduced to them his unique skills for barbecuing melons, which were being toasted over a charcoal flame, with the melon rinds turning into a dark green. "Is this toasted watermelon?" wondered one reporter. "It is Watermelon Barbecue!" Mehmut Turxunn answered proudly. "This is my 'patented produce!'" While he was introducing his Watermelon Barbecue, his assistants skillfully cut a lid of a melon, dug out its flesh, put chops of mutton, pigeon or home-kept chicken meat inside, as well as ten different types of traditional herbs. "How much is it for?" "150 Yuan for the small one, 250 Yuan for the big one". When the first few "barbecued watermelons" were ready, their lids were opened, so that customers walking around could smell the aroma of the mutton. They immediately gathered around. When asked how much he earned every day, Mehmet replied, "Almost five to six thousand Yuan!"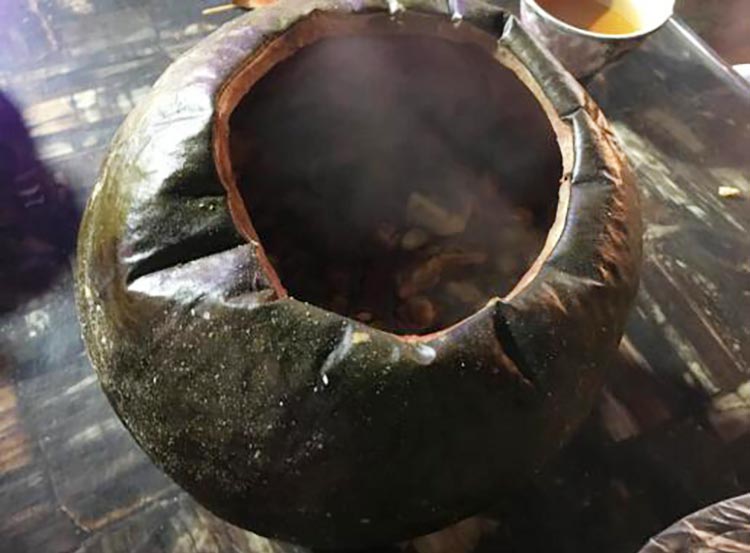 Watermelon Barbecue (Source: Iyaxin)
"Baked Eggs! Baked Eggs!" Following the voice, we saw a stand with eggs of chicken, goose and pigeon, in different sizes, and we also saw the largest ostrich eggs! Helqem Zapar has sold her baked eggs here for the longest time, from the days of the old night fair, to the new night fair. A baked egg is made by creating a small hole on top of an egg, emptying the egg white, adding chicken and pigeon egg yolk, and then scooping one spoon of honey and saffron in it. The best-seller "baked three-yolk egg" is then prepared for baking. "I can earn 500 to 600 Yuan each day!" Visitors from Shanghai and Guangdong even make a special trip, to enjoy the baked eggs here.
It is estimated that the number of goose eggs produced in Hetian each year is about seven to eight hundred thousand, and half of them are "baked" and sold at the night fairs of the prefecture.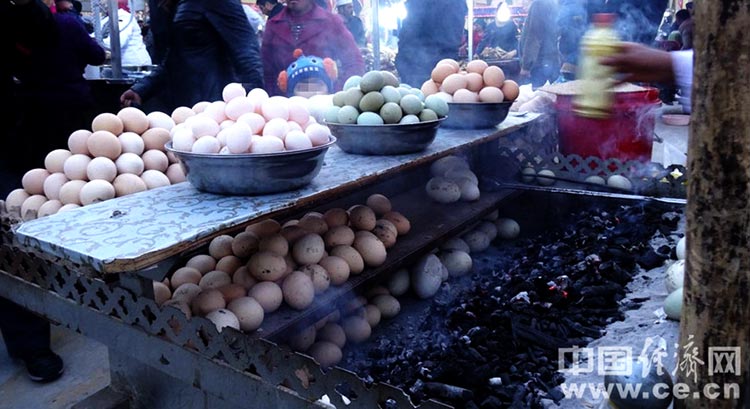 Xinjiang Roast Eggs (Source: CE)
With the night pressing on, more and more people flocked to the night fair. Customers were roaming around the 253 stands. Delicacies such as toasted fish, sheephead, pot-stewed pigeon, ice-porridge, sheep-lung with flour paste and roast meat, kept the customers at the stands for a long time.
Turdy Memet brothers run a pancake stall at the fair and it attracts many customers. Once popular in North China, it is now appreciated by the local residents of Moyu County. The two men were busy spreading flour, adding eggs, making the sauce and sprinkling ingredients on three baking pans.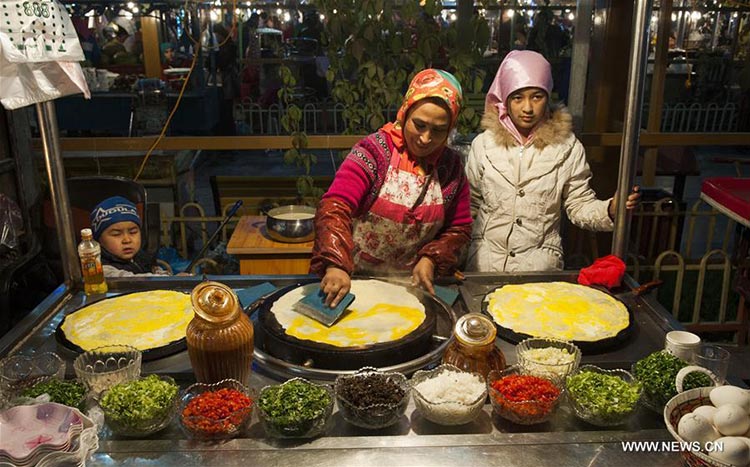 A woman makes egg pancakes (Source: Xinhua and Wei Hai)
Auliz Abdukadir was baking chestnuts with a special machine. He learnt the skill last year, from a peddler in a city of Hunan province. In the beginning, the baked chestnuts were not very popular in Moyu, but now, as Abuliz said, "It brings me at least an income of 600 Yuan every day!"
Since it was "Children's Day" when we visited, many parents, together with their children were enjoying themselves downtown. The children like riding on "pleasant goat," an electric vehicle or the merry-go-round. Ayigul Turniyaz, a young mother, was holding her two-year-old child in her arms, taking photos before the camera, with "Tian'anmen" as the background. Their photograph was being displayed on a big screen, as if they were actually standing in the Tian'anmen Square. Seeing the printed "Tian'anmen Square group photo," they felt delighted. "I will take her to Tian'anmen Square when she grows up!" said the young mom.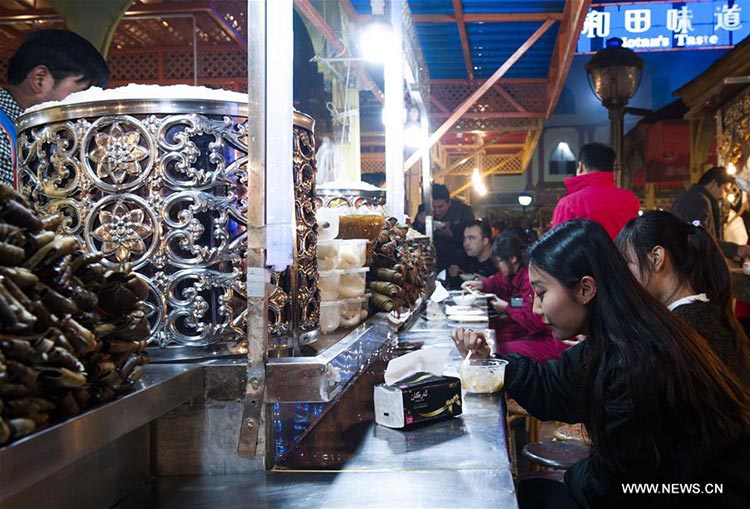 People eat honey rice-pudding at the night market (Source: Xinhua and Wei Hai)
Though it was late at night, the night fair was still crowded. A staff member of the night fair administration told the reporter that there were tens and thousands of visitors each night, even more than twenty thousand sometimes. Over the past 20 years, Moyu Night Fair has changed three places, and become much bigger with improved standards. Meanwhile, it has helped thousands of people of the county, by providing them with employment and a means of increasing their income.Translated by Xin Yuan
You may also like: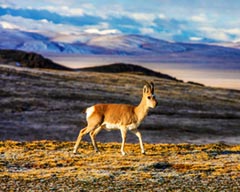 Hoh Xil: Kingdom of Wild Animals
(January 18, 2018)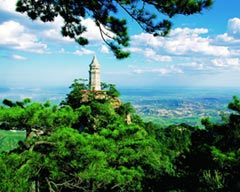 Panshan Mountain of Ji County
(January 11, 2018)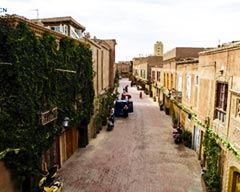 Stories from the Old Town of Kashgar
(January 04, 2018)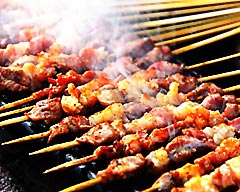 International Cuisine in Urumqi
(December 27, 2017)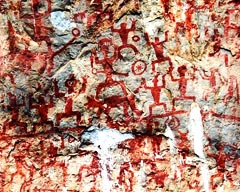 Zuojiang Huashan Rock Paintings, Guangxi
(December 19, 2017)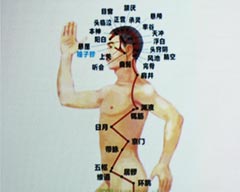 Seminar on Chinese Outlook on Life and Contemporary Value of Chinese Medicine
(December 15, 2017)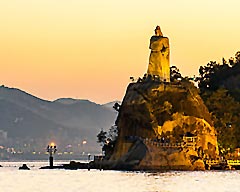 Gulangyu Island: The Island of Music
(December 13, 2017)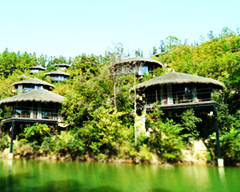 Mogan Mountain Farm Villas
(December 06, 2017)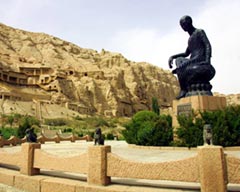 Kuqa: The Old Town on the Silk Road
(November 29, 2017)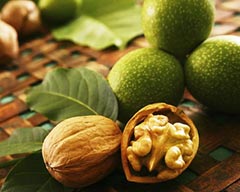 The Walnut Trees of Xinjiang
(November 23, 2017)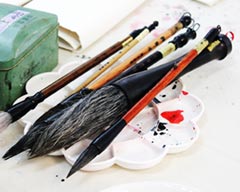 Chinese Ink-Wash Painting at China Cultural Centre, PNCA
(November 23, 2017)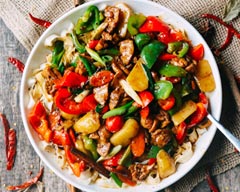 Famous Xinjiang Delicacy: Big-Plate Chicken
(November 16, 2017)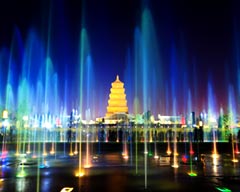 Shaanxi: New Glories on the Silk Road
(November 08, 2017)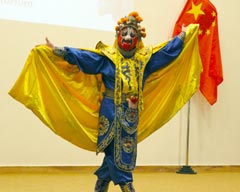 South-Central University for Nationalities Art Troupe performs in NUML, Islamabad
(October 25, 2017)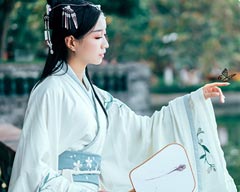 The Traditional Chinese Dress: Gowns
(October 24, 2017)