The Chinese Dragon Boat Festival in Foreign Countries
Written by: Youlin Correspondent
Posted on: May 25, 2017 |

Comments | 中文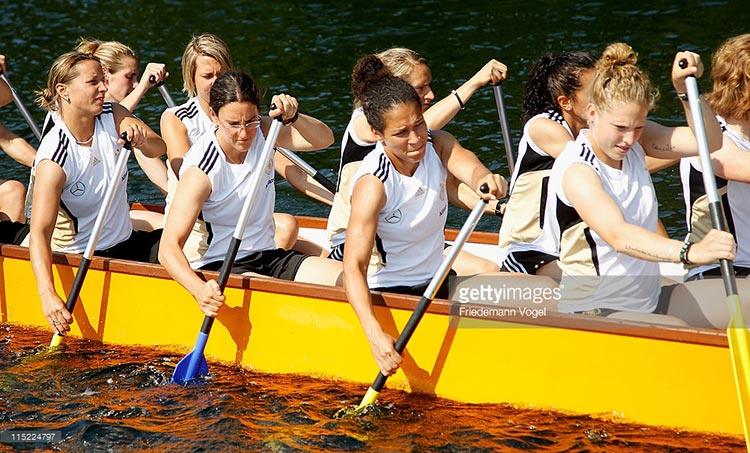 German women's national football team competes in dragon boat race (source: Getty Images)
The Dragon Boat Festival, which takes place on the fifth day of the fifth lunar month, was listed in the World Cultural Heritage of UNESCO in 2009. Now, in addition to Asian countries such as South Korea, Japan and Singapore, this Chinese festival has gained popularity in Germany, the US and the UK as well.
The Gangneung Danoje Festival in South Korea
The celebration for this festival lasts for more than 20 days in South Korea. Many traditional Korean activities are held during this time, including the mask dance, Touhu game, wrestling, swing and Taekwondo. Among these, Gangneung Danoje Festival, a big occasion for citizens to pray for harvest and happiness, is the most typical South Korean celebration.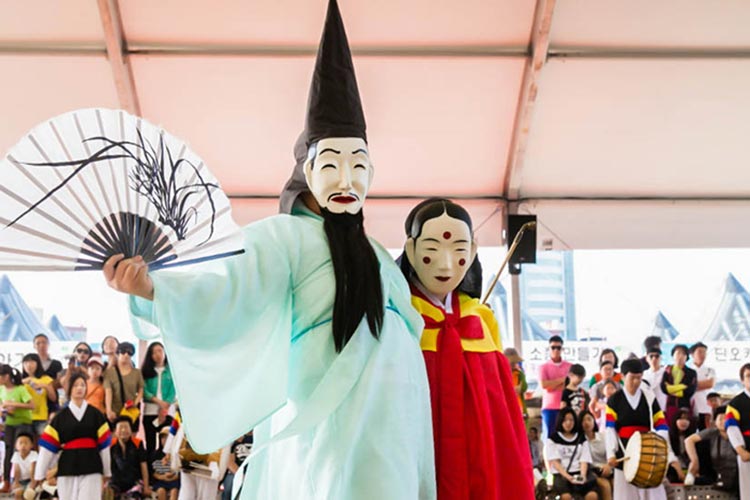 Gangneung Danoje Festival in Korea (source: Visit Korea)
The Festival of Boys in Japan
This Chinese festival was introduced into Japan after the Heian Period. On this day, Japanese people often eat Zongzi and Kashiwa and drink calamus wine to avoid evil spirits. The pronunciation of calamus in Japanese is similar to that of "shoubu" (the spirit of militarism), so this day has gradually become a boys' day. Koinobori, Samurai doll, armors and army caps are placed for people to pray for health and a promising future for boys.
Zongzi and Dragon Boat Race in Singapore
Eating Zongzi and holding the dragon boat race are traditional activities for Chinese Singaporeans on this occasion. Before or after the day of Dragon Boat Festival, the Invitational Dragon Boat Race is held in the East Coast Park. Teams from all over the world come and compete here.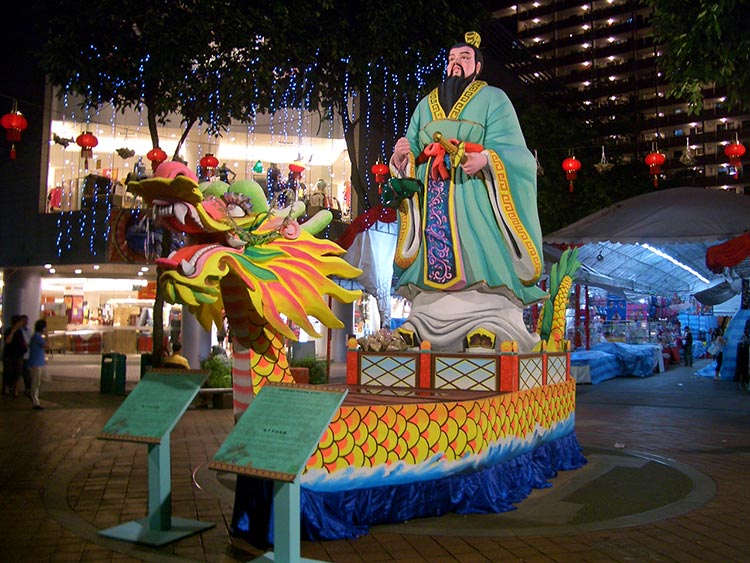 Qu Yuan on a dragon boat as depicted in a sculpture in Singapore (source: Rice Paper Kite)
The Zongzi Wrapping Race in Malaysia
Malaysian Chinese accounts for about one-fourth of the population in the country. And the day is not only a holiday for them, but also an important occasion to display and pass down traditional Chinese culture. So traditional events like Zongzi wrapping race and dragon boat race are held on this important day.
The Realgar Wine in Vietnam
Zongzi is daily food for the Vietnamese as they believe it can drive away all evils. Parents prepare various fruits and lucky bracelets with threads of five colors for their kids. Adults drink realgar wine and spread it on children's bodies to avoid evil spirits. In addition, the Vietnamese believe that eating Zongzi can bring them good weather and harvest.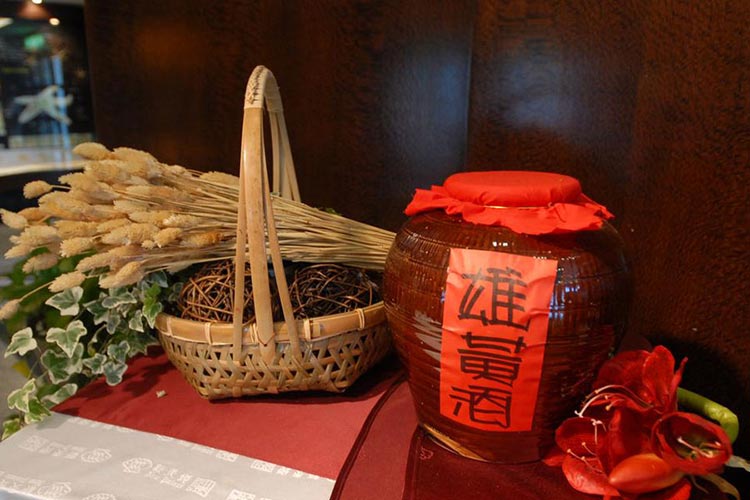 Realgar Wine (source: CRI)
Dragon Boat Race in the US
By participating in the dragon boat races held in China, Americans began to find out about the event in the 1980s. Now this Chinese traditional sports event has become one of the fastest-growing recreational sports in the United States. Besides the dragon boat race, Zongzi is also popular in America. Chinese bakeries make various types of Zongzi in their daily specials on this day every year. Zongzi of different types and flavors are favored by many Americans.
Dragon Boat Race in the UK
Dragon boat race and eating Zongzi have been regarded as a permanent part of this annual festival in the UK. During the China-UK Culture Exchange Year, a typical Chinese dragon boat race was held in Salford Harbor of Manchester, which feasted the eyes of the audiences. The Cambridge Dragon Boat Festival attracted more than 2000 people, including Chinese and local people, as well as students and tourists.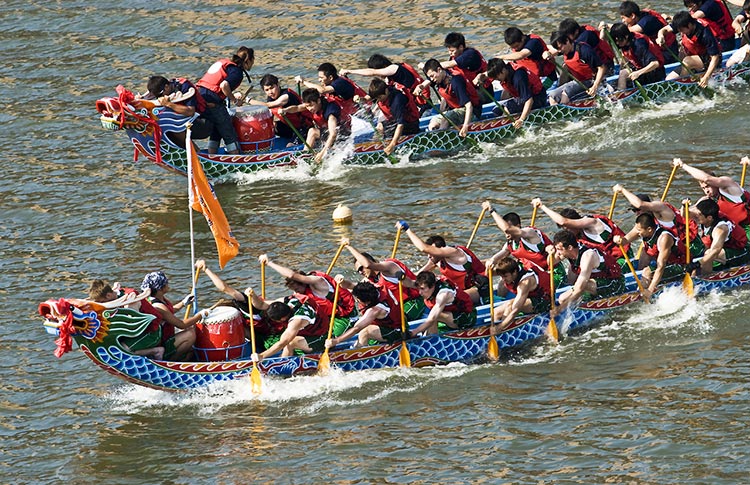 (Source: Visit Birmingham)
Dragon Boat Race in Germany
Since the first Dragon Boat Festival in 1989, the dragon boat race in Germany has been going on for more than 20 years. The racing field has changed to Frankfurt, the financial center of Germany, from 1991.
There are many other recreational races besides the boat race. In 2012, the boatmen wearing striped bathrobes and shower caps participated in the race held in the city of Denstafstan. Regardless of the results, people had a lot of fun.
You may also like: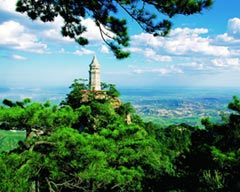 Panshan Mountain of Ji County
(January 11, 2018)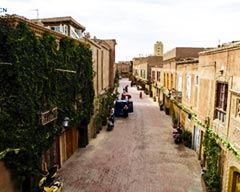 Stories from the Old Town of Kashgar
(January 04, 2018)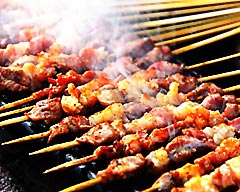 International Cuisine in Urumqi
(December 27, 2017)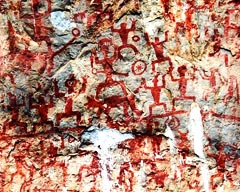 Zuojiang Huashan Rock Paintings, Guangxi
(December 19, 2017)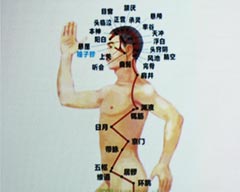 Seminar on Chinese Outlook on Life and Contemporary Value of Chinese Medicine
(December 15, 2017)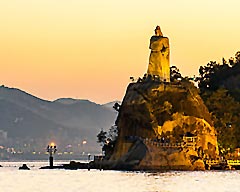 Gulangyu Island: The Island of Music
(December 13, 2017)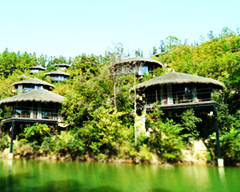 Mogan Mountain Farm Villas
(December 06, 2017)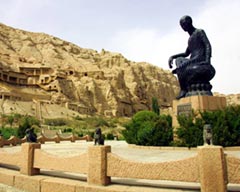 Kuqa: The Old Town on the Silk Road
(November 29, 2017)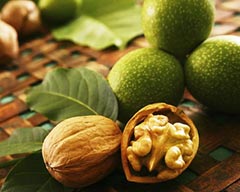 The Walnut Trees of Xinjiang
(November 23, 2017)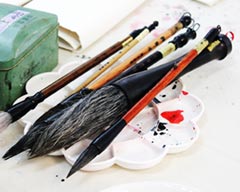 Chinese Ink-Wash Painting at China Cultural Centre, PNCA
(November 23, 2017)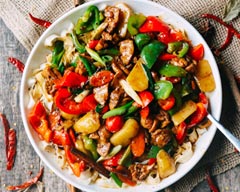 Famous Xinjiang Delicacy: Big-Plate Chicken
(November 16, 2017)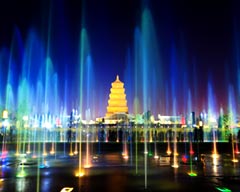 Shaanxi: New Glories on the Silk Road
(November 08, 2017)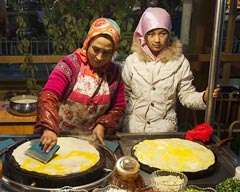 The Bustling Moyu Night Market
(November 01, 2017)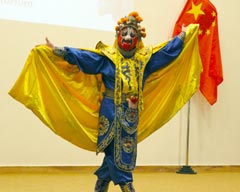 South-Central University for Nationalities Art Troupe performs in NUML, Islamabad
(October 25, 2017)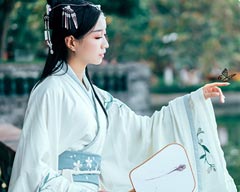 The Traditional Chinese Dress: Gowns
(October 24, 2017)