THE LEGACY OF LITERATURE COMES ALIVE AT ILF- PART II
Written by: Eeman Amjad and Salma Chaudhry
Posted on: May 07, 2013 |

Comments | 中文
Opening ceremony with Asif Farrukhi, Ameena Saiyid and Kamila Shamsie
What Do You Know About The Voices of Pushto Poetry?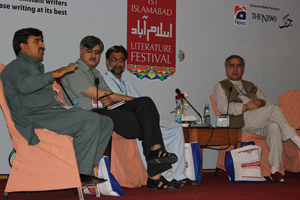 New Voices from Pushto Poetry
A diverse panel of four poets: Amjad Shahzad, Zubair Hayat, Arif Tubassum and Muhib Wazir, all hailing from different parts of the country. The topic is "New Voices in Pushto Poetry." These voices today explore major fundamental changes that their poetic traditions have undergone, since the time of the Father of the Pushto poetry, Kushhaal Khan Khattak. The political has always found space in Pushtun lyrics since Khushal Baba's time, but since the 80s, the poetic energy has focused on darker themes of anger and hopelessness. Pushto poetry looks at its own land and laments; songs to the beloved are now songs focused on war and displacement; instead of water in the lakes, there is blood. The difference in the 21st century is the focus of the self in the political sphere, a greater emphasis on self-criticism and awareness. Although the Pushtuns have become self-conscious of the issues they need to fight, but they know, even as the Pushtun poet looks inwards, that there is no one in the rest of the country listening, and they will never hear the Pushtun poet sing:

"Come bird, make your nest in the palm of my hands
Because I see around me the trees have all gone"

Pakistan's First Man Booker Nominee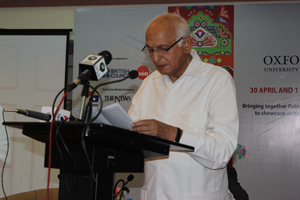 Intizar Hussain
"I didn't even know that they gave Booker prizes to non-English novels!" laughed the legendary writer. Meet Intizar Hussain, the first Pakistani and Urdu writer to be nominated for an international prize. When he learnt of his nomination from Asif Farrukhi's daughter his first inquiry was regarding the weather. The recognition he has received in being nominated for the International Man Booker only humbles him. "I never thought I was pushing boundaries. My seniors, they reveled in the art of short fiction in an age of realism. I just wrote."

His inspirations include a diverse range of individuals from Ratan Nath Sarshar, Anton Chekhov, Mahatma Budhand his Nani; Nani, because she was his first story teller and Mahatma Budh, because it was only after reading Jatak Katha that he realized that short stories found perfection in Budh's stories. The two best encounters in his life were with Madhuri Dixit and with Saadat Hassan Manto. In his keynote speech at the opening ceremony, he remarked upon the simultaneous emergence of terror and new innovations in the last century, which shaped the future of fiction writing. Intizar Hussain is a product of that century. A legend, an "Urdu ka janwar" who is witty, poetic and dynamic

From Hindi to Urdu: One Language Two Names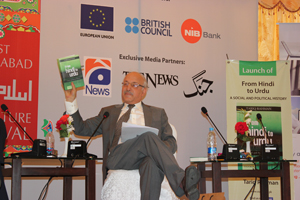 Dr Tariq Rahman
There was a time when Urdu was known as Hindi, which at one point was known as Hindustani. Dr. Tariq Rahman at the ILF launched his book "From Hindi to Urdu: a Social and Political History." Hindi borrows its script from the Devanagri script, while Urdu, script is adapted from the Persian one. The two languages are linguistically similar, but over the years, a dichotomy has emerged between the mowing to political realities rather than any natural and unconscious separation. The book is not just an exploration of the politically led differences, but a motion to de-bunk certain myths surrounding the Urdu language. When was the language most promoted? What does the term Urdu mean? Why did the Hindi language movement start? In our time where the conversation around the Urdu Language and its future is gaining momentum, the book takes a look back at where we came from.

In Conversation with "Granta's Best of Young British Novelists 2013"

The writer of "In the City by the Sea," "Salt and Saffron," "Broken Verses" and "Kartography," Kamila Shamsie reads her new novel "Burnt Shadow" for the audience at ILF. The narrative she reads out centers around a Pashtun soldier who loses an eye fighting for the British. She explained the motivation and inspiration behind being a writer.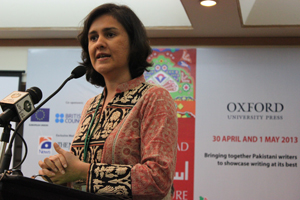 Kamila Shamsie
"A novel is a form of storytelling and the form exists and continues, because it is a vehicle. The easiest part is once it is written, you have your world, you can come back to swim in it and find the mistakes. Young writers should be committed to their story because it is a story they will have to live with for the next couple of years of their life. The writer has to have a great capacity in terms of imagination and empathy and what matters most is your will. As a novelist, where do you position yourself in history? Learn to contrast extremism on both sides. A novel does not need to be balanced. You have to be willing to present what you believe in."
A Carrot is a Carrot: Zia Moheyuddin reads his memoirs
RELATED ARTICLES:
You may also like: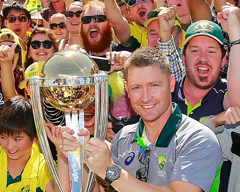 Australia Pulverizes New Zealand to Bag World Cup 2015 Trophy
(March 30, 2015)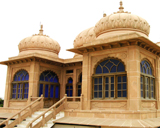 The Undying Grandeur of the Mohatta Palace Museum
(March 29, 2015)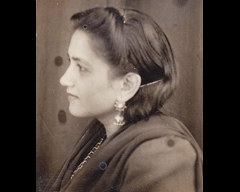 Ada Jafarey: A Tribute
(March 27, 2015)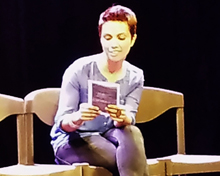 Me, My Mom & Sharmila: Fawzia Mirza and the Brown Woman
(March 26, 2015)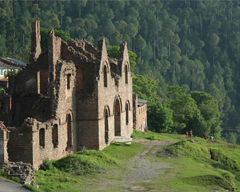 Silk Road: The Picturesque Mansehra and Abbottabad-VI
(March 25, 2015)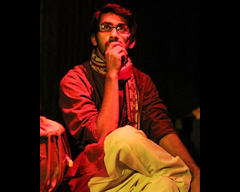 Azeem Hamid and the Independent Theatre Company
(March 25, 2015)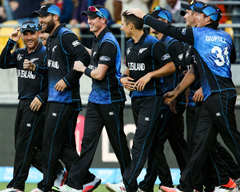 New Zealand to Choke South Africa and India to Overpower Australia?
(March 24, 2015)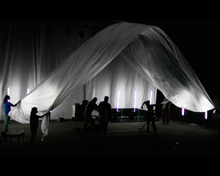 NAPA International Theatre Festival 2015: 'Among Fog'
(March 20, 2015)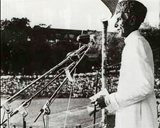 Pakistan Resolution Revisited
(March 20, 2015)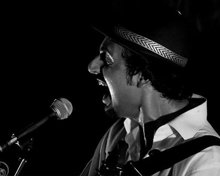 Faizan Tirmizi - The Ideology of an Aspiring Musician
(March 12, 2015)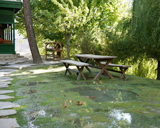 Hunza Valley: A Fine Balance between Tradition and Modernity
(March 10, 2015)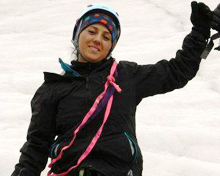 Samina, we are proud of you!
(March 06, 2015)