Food Review: 'The Local Eatery'
Written by: Momina Mindeel
Posted on: December 19, 2016 |

Comments | 中文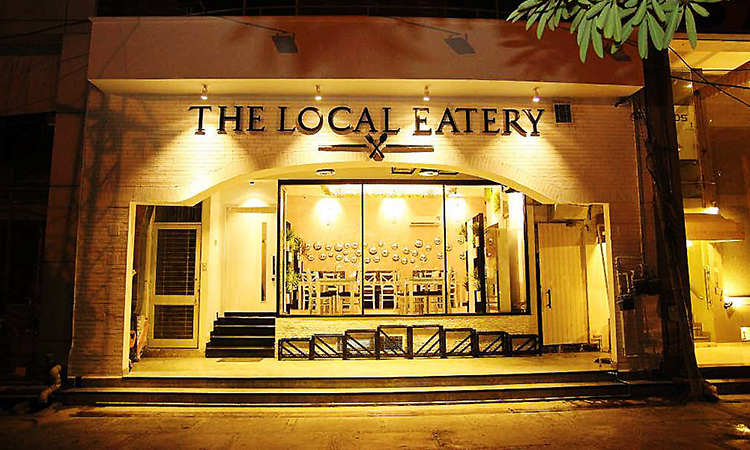 The Local Eatery, Y Block, Lahore
The Local Eatery – a small, cozy place right next to Cosa Nostra – has recently opened in Y Block, DHA Phase 3, Lahore. The place is an amalgam of urban and desi: the exterior exudes an aura of a trendy urban place, but as soon as you step inside, you are welcomed by a huge black and white poster of Madhu Bala on your right. The rest of the walls are decorated with the mirrors of traditional buses and trucks, while the ceiling emits a golden hue from the perfectly intertwined fairy lights attached to it.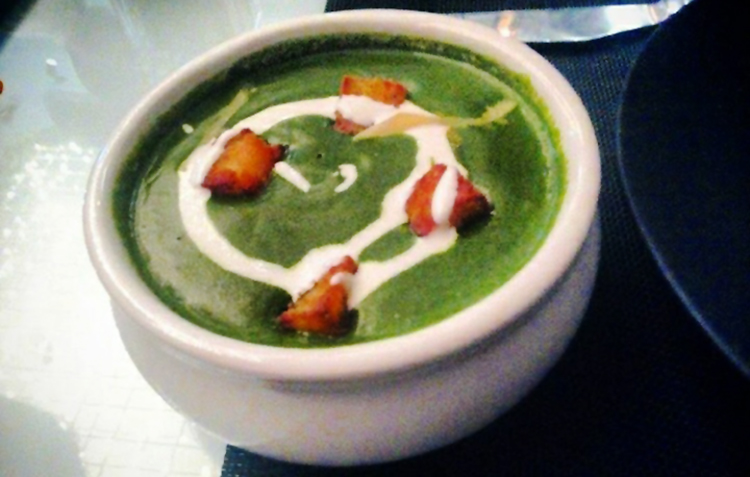 The menu features a multitude of desi items. We ordered Cheese Naan for starters. They tasted good, although I've had better ones in the past. For the main course, we ordered the Butter Chicken, Palak Paneer, Chicken Masala Biryani, the signature TLE Thali, and a breadbasket that included Garlic Naan, Kalwanji Naan and Roti. This was where The Local Eatery truly delivered. The Palak Paneer was our favourite, with its fine texture and tantalizing aroma. It was adorned with tiny cheese cubes throughout, unlike many other restaurants where the "paneer" is nowhere to be found. The TLE Thaali costs Rs. 999 and is enough to serve two people. It has a little something from all the scrumptious items on the menu, including Butter Chicken, Palak Paneer, Zeera Rice, Malai Boti, Beef Tawa and Naan.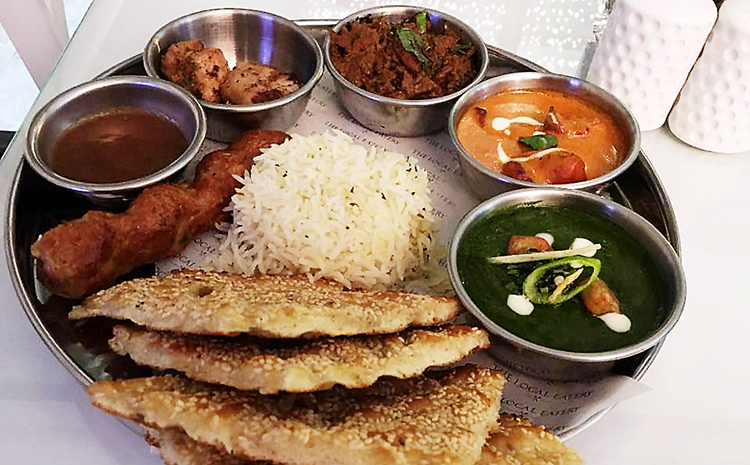 The Butter Chicken, too, was bejeweled with little cheese cubes that took its taste to a whole new level. The meat was cooked just right, with incredibly thick, flavorful gravy. The Chicken Masala Biryani was served in a narrow platter, which meant that it had less quantity than we anticipated. This was, however, its only downside. The platter was garnished with sweet fried onions, coriander, juicy lemons and neatly sliced tomatoes. Although the mix breadbasket had only 5 pieces and cost around Rs. 250, it nonetheless allowed us to taste every kind of Naan and Roti that was on offer. Lastly, we ordered the Shahi Tukre for dessert, which were just the right level of soft and sweet, bringing the perfect ending to a lavish desi meal.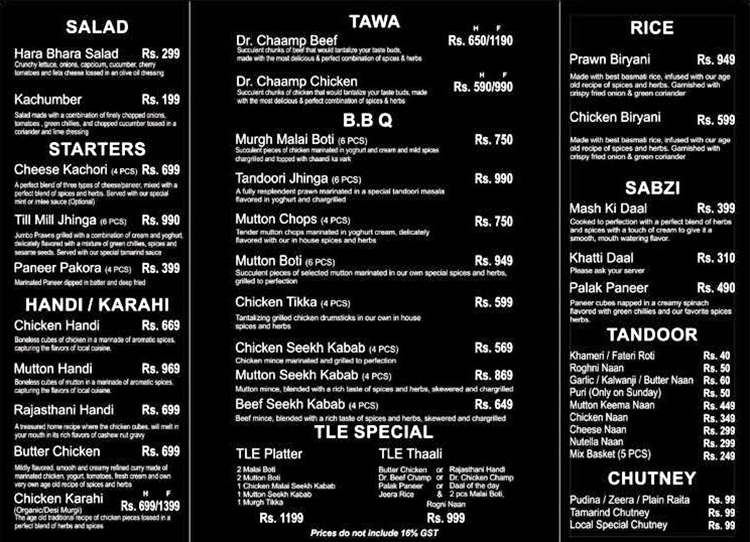 It doesn't end here! The menu offers an array of BBQ, Tawa and Tandoor items, as well as a Prawn Biryani which I've heard good things about. The Prawn Biryani is a bit pricy, which is understandable given that sea food is expensive in this part of the country.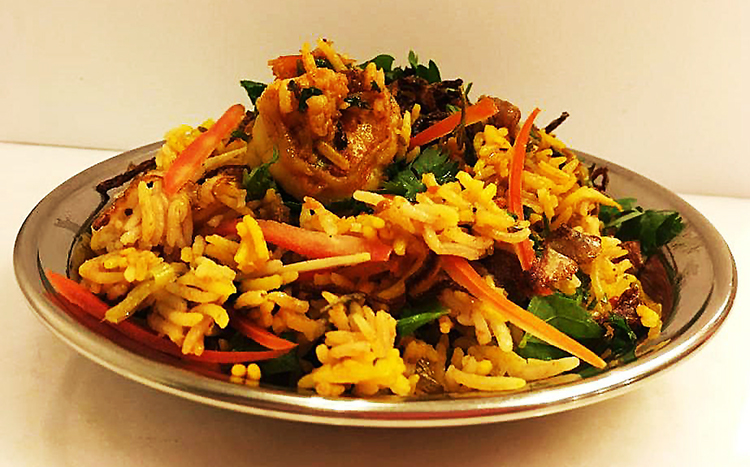 But all things considered, The Local Eatery is a lovely restaurant with a rich menu and delicious food, and it commands at least one visit from every desi food enthusiast in Lahore.
You may also like: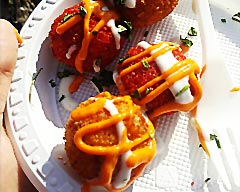 Karachi Eat 2018: The Good & the Bad
(January 16, 2018)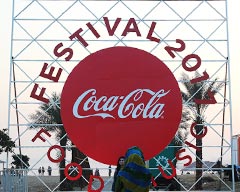 Coke Festival 2017 comes to Islamabad
(December 11, 2017)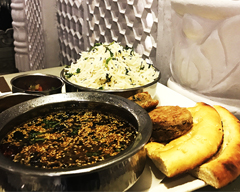 Food Review: Rahdaari
(December 07, 2017)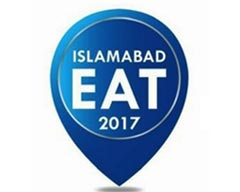 Islamabad Eat 2017: Don't Speak, Just Eat
(November 14, 2017)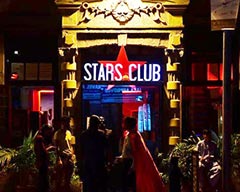 Stars Club: Karachi welcomes its first film-themed café
(November 06, 2017)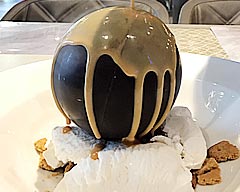 Food Review: Browns, Islamabad
(October 19, 2017)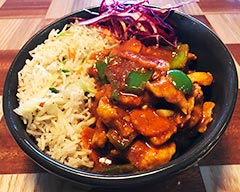 Wok Fusion Café
(October 09, 2017)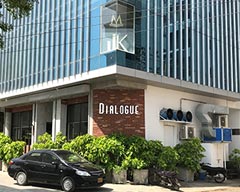 Food Review: Dialogue Restaurant, Karachi
(September 29, 2017)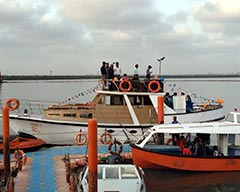 Savor Boating and Restaurant: A Unique Experience
(September 08, 2017)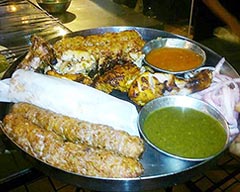 Boat Basin Food Street, Karachi
(August 25, 2017)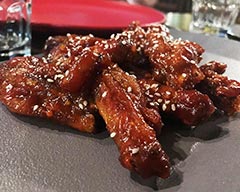 Food Review: #EAT, Islamabad
(August 11, 2017)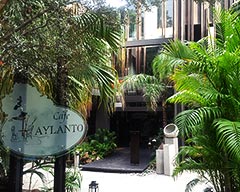 Food Review: Café Aylanto, Islamabad
(August 04, 2017)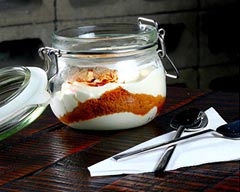 Food Review: Soi Asian Bistro, Karachi
(July 28, 2017)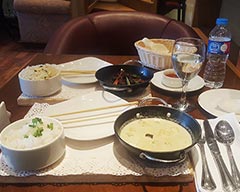 Food Review: The Chinese Café
(July 21, 2017)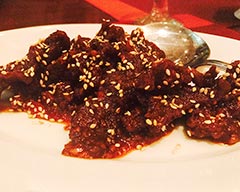 Food Review: Yum Chinese and Thai Restaurant
(July 14, 2017)