The Political Party that Made it Happen
Written by: Dr. Dushka H. Saiyid
Posted on: March 22, 2014 |

Comments | 中文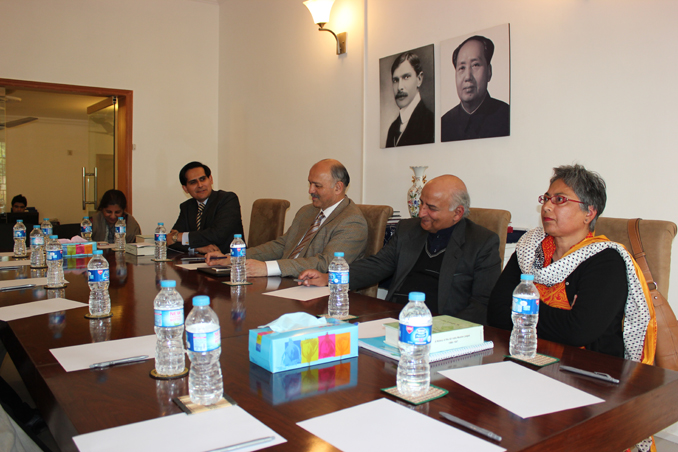 (l-r) Dr. Ilhan Niaz, Senator Mushahid Hussain, Dr. Rafiq Afzal and Dr. Dushka H. Saiyid
The political party that made it happen, which carved out a homeland for the Muslims of the Subcontinent, the All India Muslim League (AIML), finally received a thorough, comprehensive treatment from Professor Rafique Afzal in his magnum opus, "All India Muslim League, 1906 -1947".
Youlin Magazine launched the first of its series of round table discussions on March 6, befittingly with a book on the political party responsible for the creation of Pakistan. Dr Ilhan Niaz led the discussion with a presentation of twenty minutes. The Chairman of the Pakistan-China Institute, Senator Mushahid Hussain, made a few comments about the role of the Muslim League in providing leadership to the Muslims of the Indian sub-continent, and the pan-Islamic vision of the Quaid and his superb organizational skills that made AIML into a mass political organization.
Professor Ilhan Niaz characterized the book as a definitive work on the Muslim League, with meticulous and detailed research on the organization, policies and the rise of the Muslim League to a mass political party. The transition of the Muslim League from an elite party of rich Muslims, where the membership fee was Rs. 500 per member, to a mass party that won all the seats in the centre, and nearly all the Muslim seats in the provinces in the elections of 1945-6, has been well documented in the book by Professor Rafique.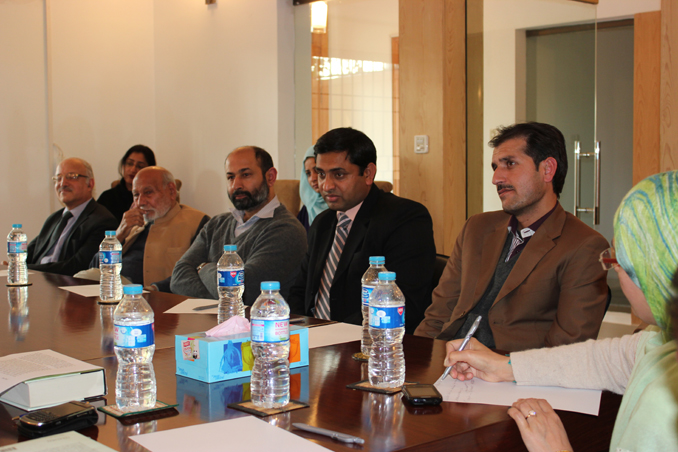 The internal strife and leg pulling of the League at the provincial level, which Ilhan aptly called "internecine warfare", has received much attention in the book. Jinnah's organizational skills, however, with his constant well-timed mediation and tight control over its finances, made the League a force majeure as the time for independence approached. During the discussion various aspects pertaining to the current state of History as a discipline, were brought to the fore. Treating history objectively, by chronologically corroborating the events with original sources, has become a dying art. "History is a craft, and Professor Rafique, with his treatment of the subject, has once again demonstrated the fact", said Dr. Saeed-ud-din Dar, a participant of the discussion.
Historians also mentioned certain fictional accounts associated with Jinnah, where several statements were wrongly attributed to him. The pan-Islamic tendency of the Quaid was also discussed, with special reference to his opposition to the creation of Israel in the Palestinian lands. Dr. Dushka Saiyid's intervention was about Jinnah's inclusive concept of the Muslim League and Pakistan, and how he resisted all pressure from the Majlis-i-Ahrar to expel Chaudury Zafarullah from its ranks because of his Ahmadi beliefs.
While much debate happens on the ideological moorings of Jinnah and the League, it is refreshing to witness the historians coming together to celebrate a work, which as the consensus held, is a thoroughly researched work, answering many of those unexplored ambiguities on which pseudo intellectuals thrive.
Click to view picture gallery
RELATED ARTICLES:
You may also like: