The Traditional Chinese Dress: Gowns

Posted on: October 24, 2017 |

Comments | 中文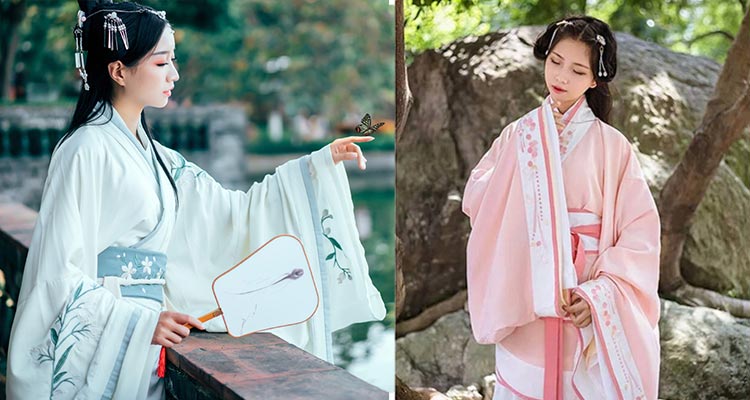 Deep gown for women
From the day that clothes appeared in human history, they have been closely connected with people's social status, customs and aesthetics. Clothing authentically reflects the social values and historical changes in a certain society.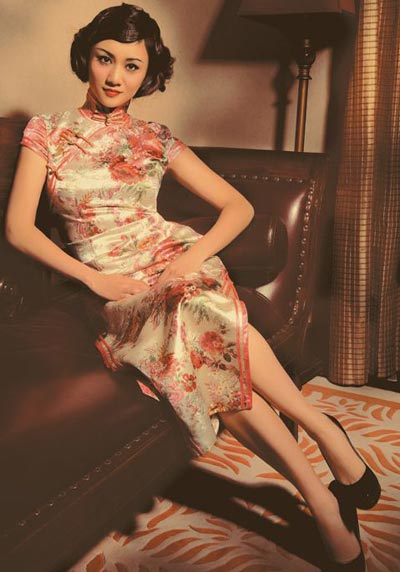 Traditional Qi Pao
The dress culture of China can be traced back to the late years of the Old Stone Age. In China, the archeological records of clothing are quite rich. Additionally, descriptions of peoples' clothing are everywhere, from ancient Chinese myths, legends and historical documents to poems, novels, and operas.
In ancient times, Chinese people followed a strict dress code for a long time, in which an upper outer garment and lower skirt were worn separately but as a set. However, gowns were also commonly seen, such as the Deep-Gown in Warring States Period (BC 476 – BC 221), Long Gown in Han Dynasty (BC 202-AD 220), Wide-Sleeve Gown in Wei Jin Period (222-589) and Qi-Pao - a close-fitting women's dress with a high neck and slit skirt, invented after 1900.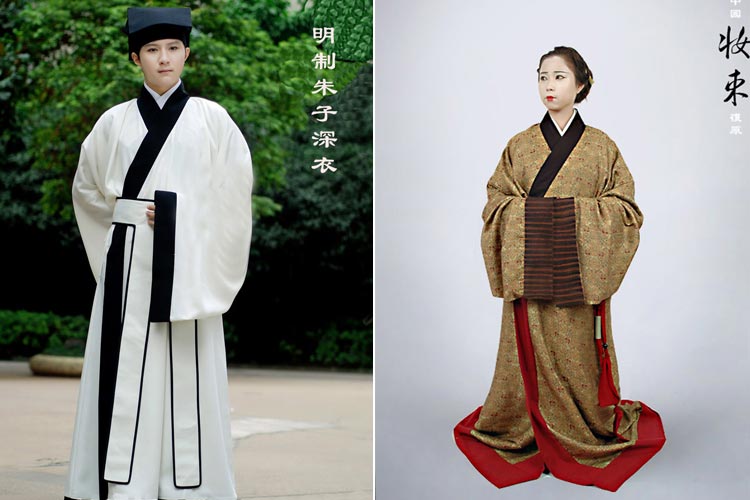 Warring States Gown
Deep Gown, as can be understood from the name, had the purpose of hiding the body completely. Images of women wearing Deep Gown can be seen in many unearthed antiques from that period, such as paintings on silk, poems or wooden figurines with style and decorative patterns. It was a type of formal dress with the upper shirt and the skirt sewn together into one piece, normally of white linen, or black silk for sacrificial occasions, with colored, embroidered or painted hems.
With the development of Deep Gown, the knotting hooks, Daigou were invented to tighten up the long dress around the waist. In the Warring States Period, the delicately made Daigou was considered a piece of art, and was made with materials like stone, bone, wood, gold, jade, copper or iron, and so on. These luxurious hooks would be carved with patterns or inlaid with gold, silver, jades or azure stones.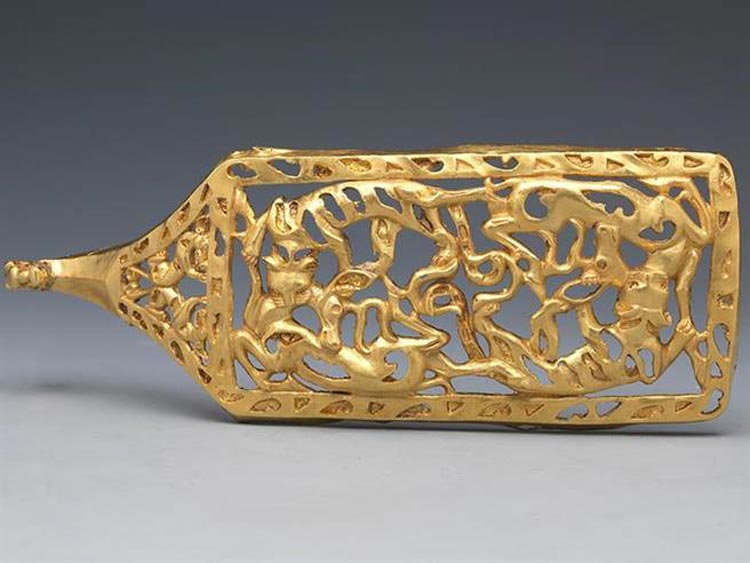 A daigou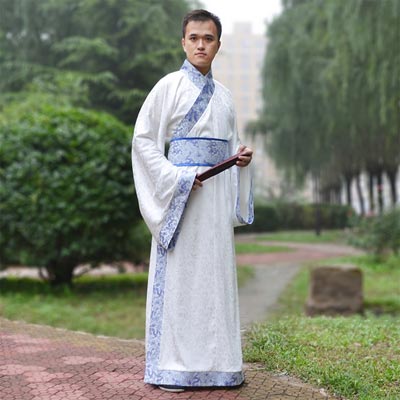 Deep Gown for men
The Deep Gown transformed to the Round Front Gown - a long dress with a triangular front and a circular lower hem. A straight front gown also came into being, named as "Chanyu." All dresses can be found in ancient relics, on wall paintings, stone or bricks painting, poems and wooden figurines, etc. In them people wear gowns; some of them quite long, down to ankles, such as those worn by civil officials or senior citizens, but some were just around the knees such as the ones for military officers or heavy labourers.
The Deep Gown did not vanish after the Long Gown became mainstream but was inherited by the women. Since Han Dynasty, the length of the front with buttons on the right had become longer and bigger. One could even wrap it around the waist twice. The beauty of the Long Gown can be seen from a portrait on silk unearthed in No. 1 Han Dynasty Tomb of Mawangdui, Changsha, Hunan Province. The owner of the tomb, wife of a prime minister, is wearing a well-made long gown with wrapping front, three layers of collar and exquisite embroideries of dragon and phoenix.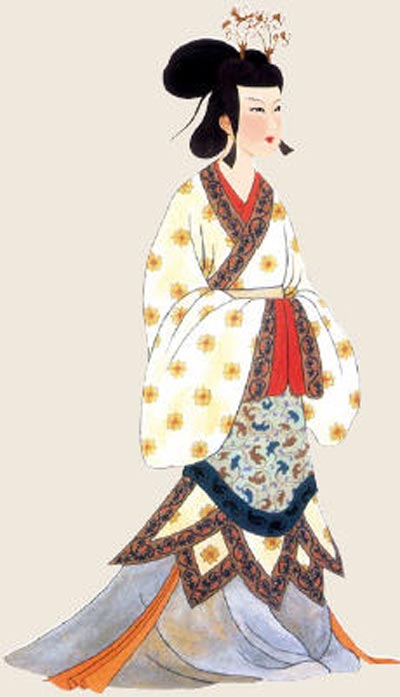 Wei Jin Period Clothes
When history reaches Wei Jin Period, changes have been made to the sleeves and front. They became wider and wider to showcase the elegant, free and easy manner of the wearer. During this period, men's clothes became simpler and unbending, but women's dresses were more complex and gorgeous. In his painting, Gu Kaizhi, a famous painter of East Jin Dynasty (317-420AD), painted great details of the dressing gowns of girls. The lower part of the front was tailored into several flag-shaped triangles, with embroidered patterns at the hems. When the front was wrapped around the waist, the triangles would hang down in different layers. Additionally, the wild sleeves and low hem, and wrist ribbons, would make the girls look especially elegant and romantic.
Deep Gown and Long Gown had some similarities and differences. They were both long dresses with upper shirts and low skirts sewn together, but Deep Gown did not survive the test of time, while Long Gown was worn until modern times. Even today, when Chinese people think of traditional Chinese garments, the image that comes to mind is of the Long Gown: a loose and straight long robe, with a wide front. The simple clothes were decorated with exquisite embroideries and patterns.
The basic style of gowns has been passed on since Han Dynasty. Adjustments were made in different dynasties such as the Round Collar Gown with Pleats in Tang Dynasty (618-907 AD), and Straight Gown in Ming Dynasty (1318-1644 AD). As time goes by, the loose shirt gown has become one of the traditional costumes in China. In a sense, the development of dressing has vividly recorded civilization's development as well.
Translated by Wu Jinying
You may also like: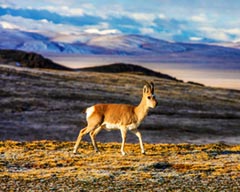 Hoh Xil: Kingdom of Wild Animals
(January 18, 2018)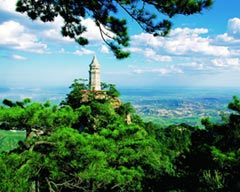 Panshan Mountain of Ji County
(January 11, 2018)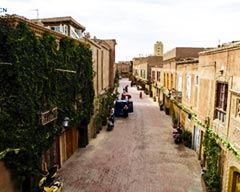 Stories from the Old Town of Kashgar
(January 04, 2018)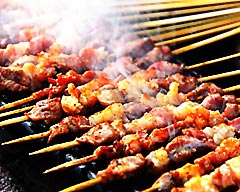 International Cuisine in Urumqi
(December 27, 2017)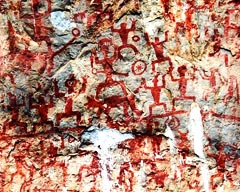 Zuojiang Huashan Rock Paintings, Guangxi
(December 19, 2017)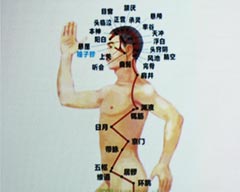 Seminar on Chinese Outlook on Life and Contemporary Value of Chinese Medicine
(December 15, 2017)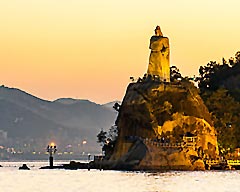 Gulangyu Island: The Island of Music
(December 13, 2017)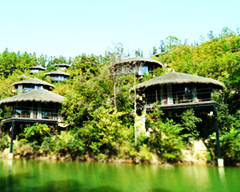 Mogan Mountain Farm Villas
(December 06, 2017)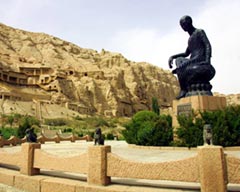 Kuqa: The Old Town on the Silk Road
(November 29, 2017)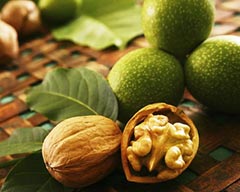 The Walnut Trees of Xinjiang
(November 23, 2017)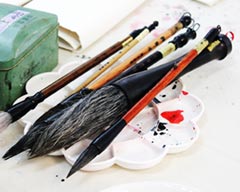 Chinese Ink-Wash Painting at China Cultural Centre, PNCA
(November 23, 2017)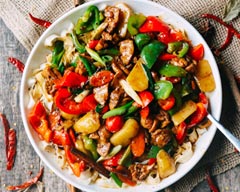 Famous Xinjiang Delicacy: Big-Plate Chicken
(November 16, 2017)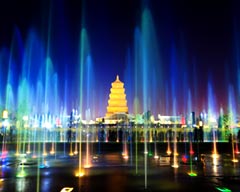 Shaanxi: New Glories on the Silk Road
(November 08, 2017)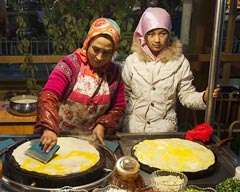 The Bustling Moyu Night Market
(November 01, 2017)