THEATER REVIEW: HAAF PLAYT, A LACKLUSTER PRODUCTION
Written by: Dr Dushka H. Saiyid
Posted on: January 20, 2014 |

Comments | 中文 (Chinese)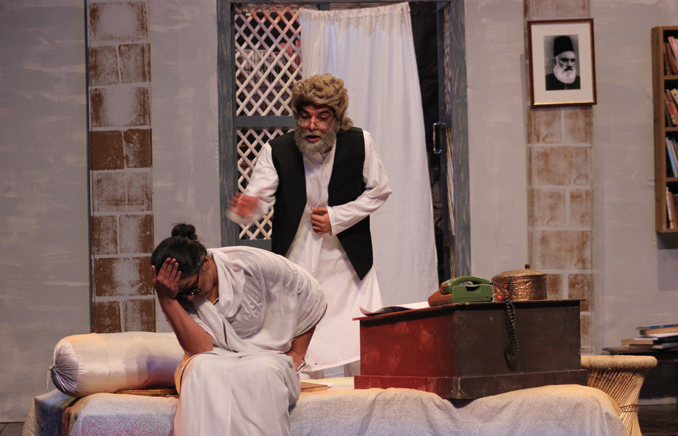 The partnership of Anwar Maqsood and the Kopykats has met with monumental success as far as theater goes in Pakistan. Their production of the August 14 series had taken Karachi, Lahore and Islamabad by storm. A public tired of its rapacious ruling class loved the series because of its sharp political satire, and expose? of our successive rulers. This series was interspersed with the Kopykats revival of Anwar Maqsood's Angan Terha, originally written and performed for television. Akbar, the domestic help, had the lead role, performed with great virtuosity by Yasir Hussain. The interplay between Akbar and the lady of the house was a witty, but subtle critique of our class based society.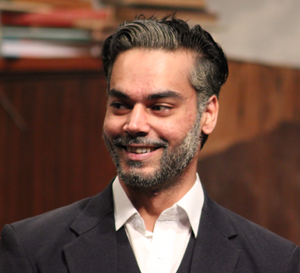 Haaf Playt is also a revival of an old Pakistan Television play, with some similarities to Angan Terha, but with a lackluster script. The theme of both the plays is middle class families in dire financial straits. In Angan Terha, the dialogue and acting is at its best in the interplay between the mistress of the house and the domestic help Akbar, who has not been paid his salary for months, if not years. In Haaf Playt the focus is the relationship of the poet and columnist Mirza Nafees, played by Yasir Hussain, and his wife Bano, played by Mariam Saleem. It is a bickering couple, with the wife taunting the husband for failing to establish himself as a poet, or generate a decent income. Then enters the landlord, Mr. Butt, to claim his long overdue rent from Mirza, but with little luck. Butt's character is stereotypical, and with the exaggerated acting by Zahid Ahmed, farcical. Anwar Maqsood fails to develop the husband and wife relationship till almost the end, when Iftikhar, Bano's ex-fiancé, arrives from Canada and offers to help out the couple financially. This nagging and dissatisfied wife morphs into a loyal one, rejecting the offer of thousands of dollars and pretending that they have no financial problems. Mirza, who eavesdrops to the conversation between Iftikhar and Bano, is moved by her loyalty and dignity in refusing the handout from Iftikhar.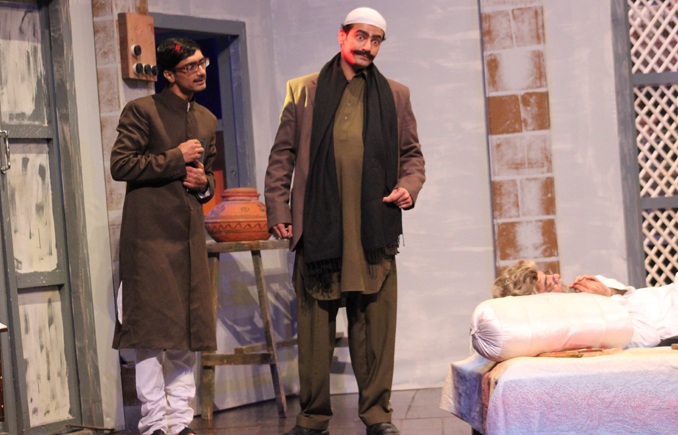 The characters are one dimensional, and the humour is slapstick. The script does not have the sharpness of the August 14 series or that of Angan Terha; it's dull. The characters are stereotypical, as are their relationships. The play got the laughs from the audience, but it was disappointing in the content, direction and acting. It reminded me of what happens to Pakistani restaurants when their clientele expands, the quality of the food goes down. The Kopykats have fallen pray to the same temptation, and just cashed in on the success and brilliance of their past productions.
You may also like: