Theatre Review: 'Mushk - Fragrance' in Lahore
Written by: Sheherzade Noor Peerzada
Posted on: October 10, 2017 |

Comments | 中文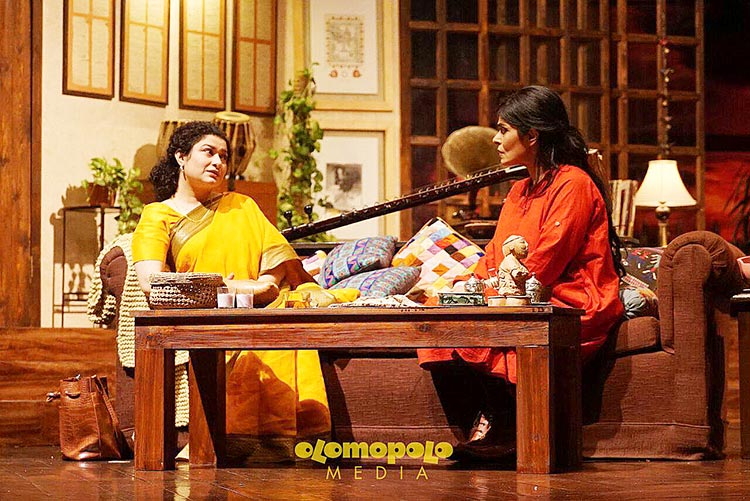 Sania Saeed as Zoay and Nimra Bucha as Sophiya
When I think about articulating the sheer magic of the play 'Mushk – Fragrance,' I cannot help but pause for a long moment. Describing the beauty of this production is nearly impossible, just like trying to describe the intoxicating allure of a scent; enchanting yet fleeting, enlightening yet mystifying.
'Mushk,' a theatre play produced by Olomopolo Media, was performed in Alhamra Arts Council, Lahore from 6th to 8th October, and is soon to be performed in Islamabad and Karachi.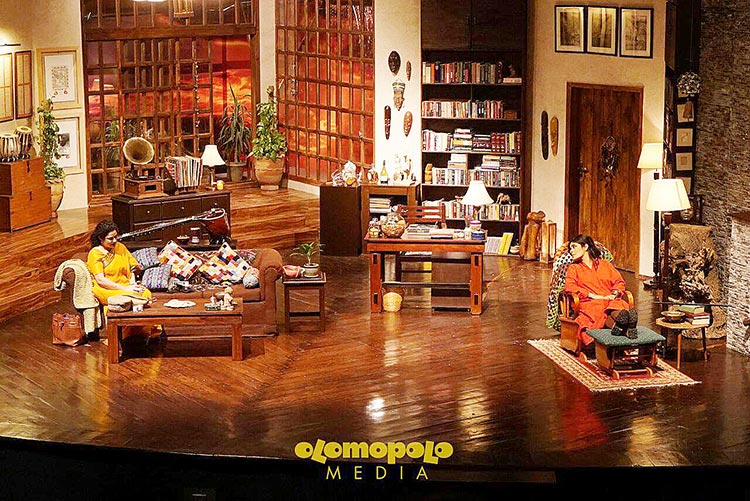 The set
As the curtains slowly opened, I was completely awestruck by the set; impeccably designed and intricately decorated, it acted like the third person in the two-person play. Kudos to the extremely talented Irum Sana of Olomopolo Media, for designing such a breathtaking set. Suddenly, a door opened and onto the stage came Sophiya, played by the bewitching Nimra Bucha. Bucha is an accomplished stage actor and director, having also acted in a myriad of television series. Playing the role of a reclusive and slightly eccentric writer, Bucha makes the audience fall in love with Sophiya's jaded, yet witty outlook on life. Much to her initial dismay, the silence of Sophiya's existence is broken by Zoay; the seemingly straight-forward, clear sighted journalist, who is hell bent on interviewing the prolific writer. Played by Sania Saeed, a veteran Pakistani actor whose career spans more than two decades, Zoay is ebulliently radiant and exactly what Sophiya is not. At the outset, it appears that the two women have completely opposing opinions and thought processes, however, as the plot delicately unfolds through the wonderfully crafted script, the audience realizes that even with divergent worldviews, it is not impossible for individuals to communicate and find solace in one another. The credit for the script goes to Raabia Qadir and Seemal Numan.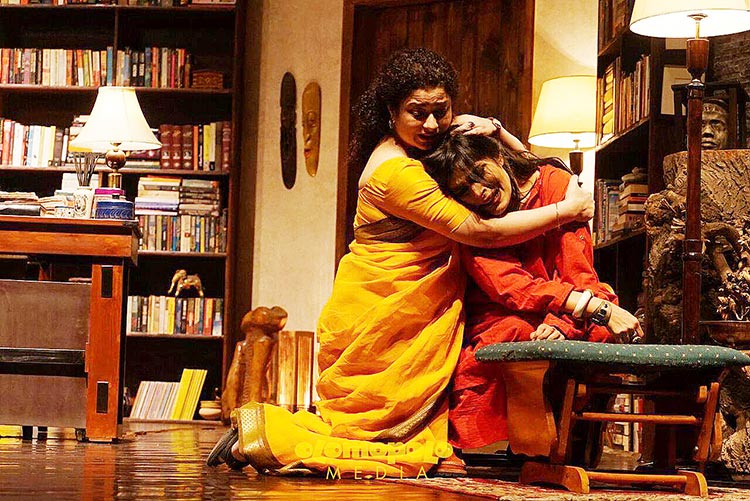 Sophiya, with the inherent wisdom of a writer, comments that literature creates new realities out of life - something that this play does as well. This new reality, that the audience is witness to, revolves around questions of truth, falsehood, love, separation and grief. Zoay's carefully constructed questions are, more often than not, met with sharp, droll rhetorical questions by Sophiya. Through this cyclical questioning, the play sheds light on its themes, and slowly reveals the complexities that exist within the characters. Even though the play consists of only two actors, their brilliance at their craft, as well as their chemistry, lights up the stage in such a manner that the audience does not miss more characters on the stage. Moreover, Bucha and Saeed deliver the dialogues with great finesse, and do justice to the well-written script. The play is bilingual; most of it in Urdu, with a few parts in English. As a theatre enthusiast and an aspiring actor, it was wonderful to watch a play in which the interplay between Urdu and English, was masterfully constructed.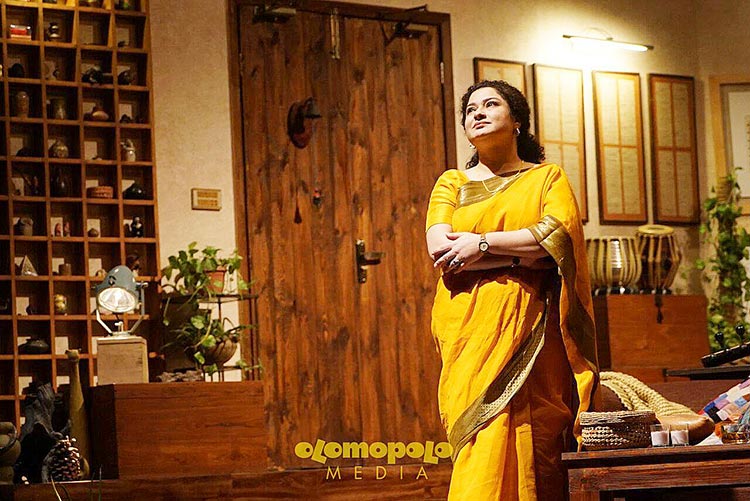 The sound and lights in any production are vital ingredients, without which the play cannot achieve its desired effect. In terms of this particular production, the precision and efficiency of the sounds team could be seen through the usage of the gramophone. The set was well-lit and aesthetically pleasing, enhancing an already rich production. Directed by Kanwal Khoosat, the ease with which the two actors interacted with one another made one feel as if they are not really performing onstage.
It is incredibly inspiring, as a young Pakistani who is an enthusiastic supporter of the performing arts, to witness such a phenomenal work by veterans in the field. I have refrained from revealing the plot, which is essential to the manner in which the play achieves its desired effect. I urge all art lovers (and all potential art lovers, so basically everyone) from Islamabad to Karachi, to make sure that they do not miss out on the Mushk experience, for it is unforgettable!
You may also like: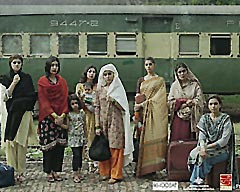 Drama Review: 'Akhri Station'
(February 19, 2018)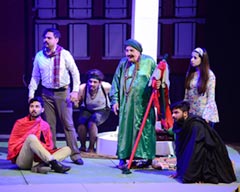 Theatre Review: Charing Cross - A Witness to Changing Times
(February 02, 2018)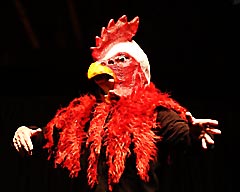 Rafi Peer International Puppet Festival 2018
(January 23, 2018)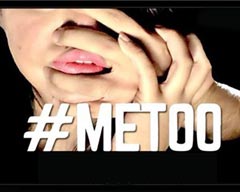 Theatre Review: #MeToo by BlankPage Productions
(January 12, 2018)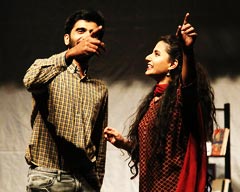 Theatre Review: Bol Kay Lubb Azad Hain Teray
(December 21, 2017)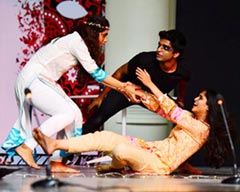 The Fringe 2017 – Intra-IBA Theatre Competition
(December 15, 2017)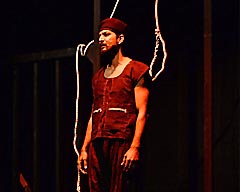 Theatre Review: Ajoka Theatre's 'Intezaar'
(November 30, 2017)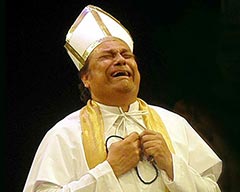 Theatre Review: 'Yahudi ki Larki' by NAPA at National Theatre Festival 2017
(November 02, 2017)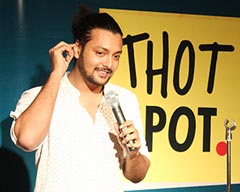 Bachay Panch Hi Achay (5 Kids are Enough) - A Saturday Night Comedy Show
(October 17, 2017)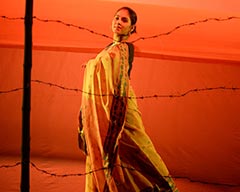 Ajoka Theatre's 'Shehr-e-Afsos - A City of Sorrow'
(October 13, 2017)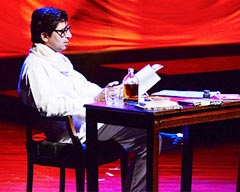 Theatre Review: 'Kaun Hai Yeh Gustakh' - Ajoka's Play about Manto
(October 12, 2017)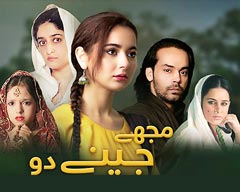 Drama Review: 'Mujhay Jeenay Doh'
(September 22, 2017)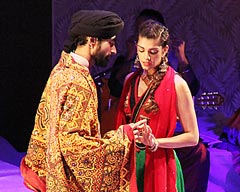 Heer Ranjha – Retelling Kaifi Azmi's Script in an Urdu Musical
(September 11, 2017)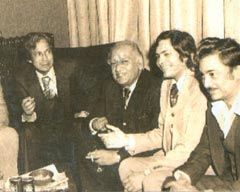 70 Years of Theatre: A Flashback Through the Ages
(August 30, 2017)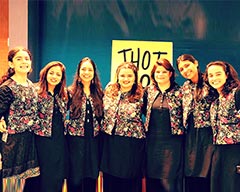 'The Khawatoons' Celebrate their First Anniversary!
(August 02, 2017)