Theatre Review: Grease the Musical
Written by: Zoha Rizwan
Posted on: March 23, 2016 |

Comments | 中文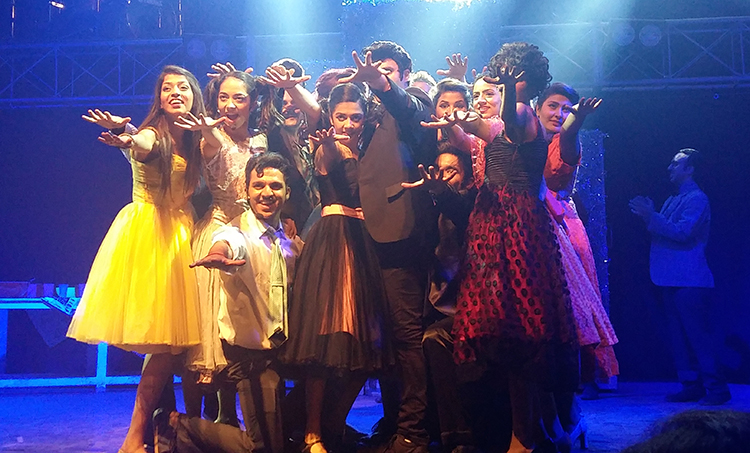 The talented cast of 'Grease'
Karachi has experienced a breath of fresh air filled with entertainment in the form of internationally renowned Broadway show 'Grease'. The musical has been produced by 'Made for Stage Productions' and marks ten remarkable years of the company, with all-time popular shows such as Chicago and Mamma Mia under its belt. MFS is the proud acquirer of staging rights for this popular Broadway, initially launched in January 2014 to a full house. To mark the 10th anniversary of MFS productions, CEO and Creative Director Nida Butt wanted to showcase one of her favorite works of all time – and thus 'Grease' made its return to the Karachi Arts Council.
Many among the Pakistani audience are familiar with the 1978 movie 'Grease', a teen comedy hit starring John Travolta and Olivia Newton-John as Danny Zuko and Sandy Dumbrowski, respectively. The play contains quite a few songs and numbers not originally performed in the movie, such as 'Freddie, My love' and 'Mooning'. However, Nida's play is a faithful rendition of the '70s 'Grease' Broadway musical.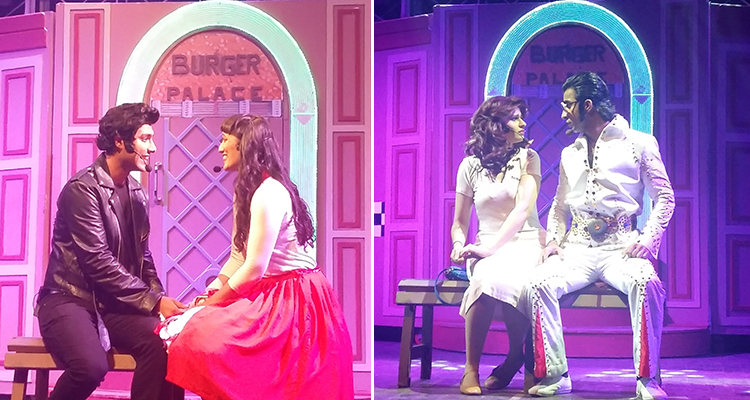 Danny (Ahmed Ali), Sandy (Seerat Jafri), Frenchy (Shahana Khan) and Vince Fontaine (Asad Gojar)
The story is set in the 1950s and revolves around Danny Zuko (Ahmed Ali, who also played Danny in 2014 when 'Grease' was launched for the first time) and Sandy Dumbrowski (Seerat Jafri), and follows the sweet love story of their senior year at the Rydell High School. In a broader context, the musical is not only about love and strong comic one-liners, but also brings to the surface issues of teen pregnancy, drug abuse, smoking, drinking and peer pressure – youth problems that were common even back in the '50s.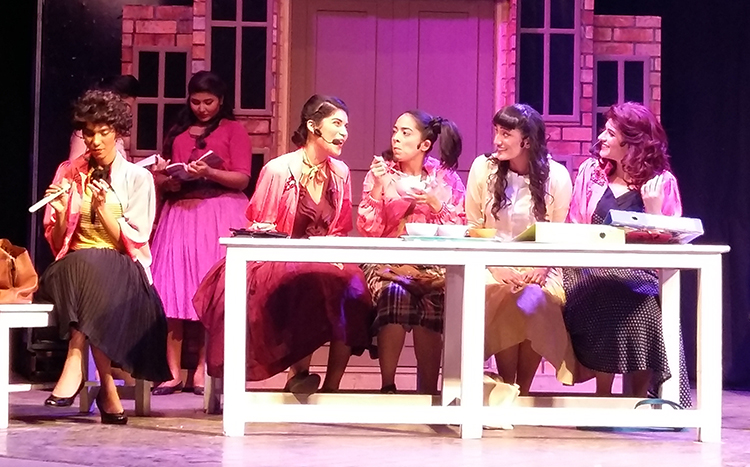 The 'Pink Ladies'
Danny and Sandy meet in the summer and think they would never meet again, as Sandy's father is adamant on sending her to a Convent. But with a twist of fate, she ends up in Danny's school, Rydell High. Sandy – who tends to avoid smoking and drinking – finds it difficult to make friends with the school's most popular girl gang, the 'Pink Ladies'. Rizzo (Natasha Humera Eja) is the uncontested leader of the Pink Ladies and is known for her frivolous adventures with boys. The boys also have their own group named 'T-Birds'. The story thus revolves around the lives of these ten teenagers, and how they juggle love and friendship under the immense power of peer pressure. It is a tale of two – Danny and Sandy – trying to change themselves for each other: Danny, from a "cool dude" to a serious guy, and Sandy, from a simple girl to a college bombshell.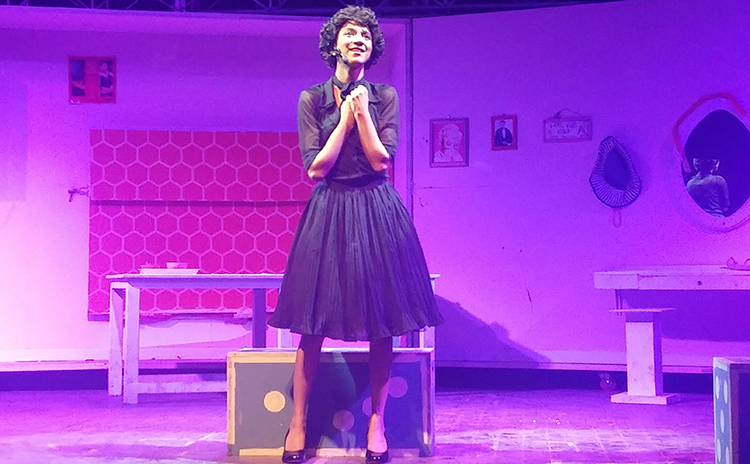 The Brilliant Natasha Humera Eja as Rizzo
No one could have played Danny better than Ahmed, with his "Travolta" walk and humorous cough. However, Natasha Ejaz as Rizzo was the most powerful performer of the evening. In 2014, Rizzo was played by the brilliant Sanam Saeed, and there was tremendous pressure on Nastasha to do justice to the character, which she definitely pulled off. A singer-songwriter herself, Natasha with her seductive gait, lanky English accent and melodious voice, was the most brilliant performer of the night. Her solo on There Are Worse Things I Could Do left the audience awestruck, the Arts Council booming with her powerful voice. Seerat Jafri also showed amazing acting skills as Sandy with her peevish and fearful expressions. The orchestra deserves credit too, for recreating the same musical magic.
The Director of the play was Nida Butt herself, with Faraz Lodhi as the Co-Choreographer. The rest of the cast – Hamza Tariq Jamil, Mohammad Ali Hashmi, Zarnab Rashid, Zubair Tariw, Shahana Khan, Iman Shahid, Amtul Baweja, Natalia Gul, Shahrukh Kazim, Natalia Karanji, Asad Gojar and Syed Osama Sami – all contributed to an enlivening and thoroughly entertaining performance. The show continues till 11th April, 2016.
Clips from the play
You may also like: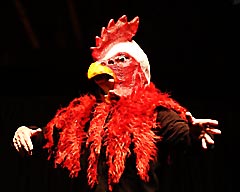 Rafi Peer International Puppet Festival 2018
(January 23, 2018)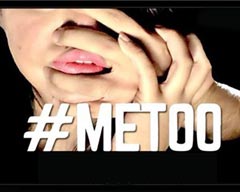 Theatre Review: #MeToo by BlankPage Productions
(January 12, 2018)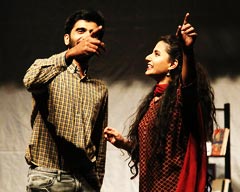 Theatre Review: Bol Kay Lubb Azad Hain Teray
(December 21, 2017)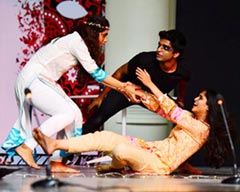 The Fringe 2017 – Intra-IBA Theatre Competition
(December 15, 2017)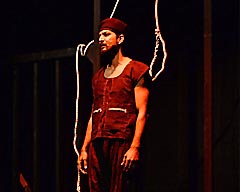 Theatre Review: Ajoka Theatre's 'Intezaar'
(November 30, 2017)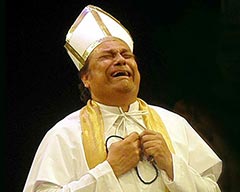 Theatre Review: 'Yahudi ki Larki' by NAPA at National Theatre Festival 2017
(November 02, 2017)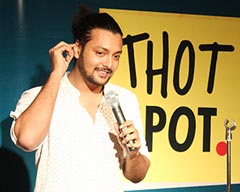 Bachay Panch Hi Achay (5 Kids are Enough) - A Saturday Night Comedy Show
(October 17, 2017)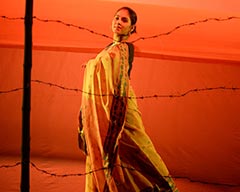 Ajoka Theatre's 'Shehr-e-Afsos - A City of Sorrow'
(October 13, 2017)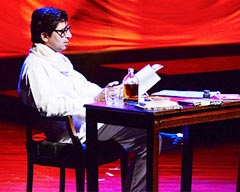 Theatre Review: 'Kaun Hai Yeh Gustakh' - Ajoka's Play about Manto
(October 12, 2017)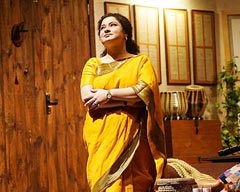 Theatre Review: 'Mushk - Fragrance' in Lahore
(October 10, 2017)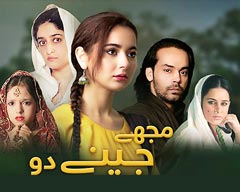 Drama Review: 'Mujhay Jeenay Doh'
(September 22, 2017)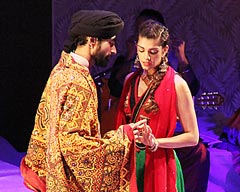 Heer Ranjha – Retelling Kaifi Azmi's Script in an Urdu Musical
(September 11, 2017)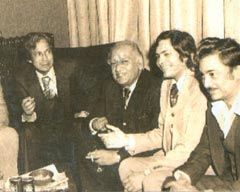 70 Years of Theatre: A Flashback Through the Ages
(August 30, 2017)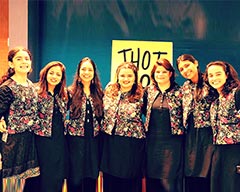 'The Khawatoons' Celebrate their First Anniversary!
(August 02, 2017)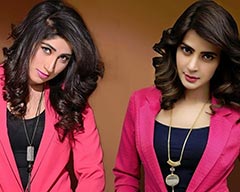 'Baaghi', a serial inspired by Qandeel Baloch
(July 31, 2017)