Of Children and Fantasy: A Candid Conversation with Writer Shahbano Bilgrami
Written by: Samar F. Zia
Posted on: March 01, 2017 |

Comments | 中文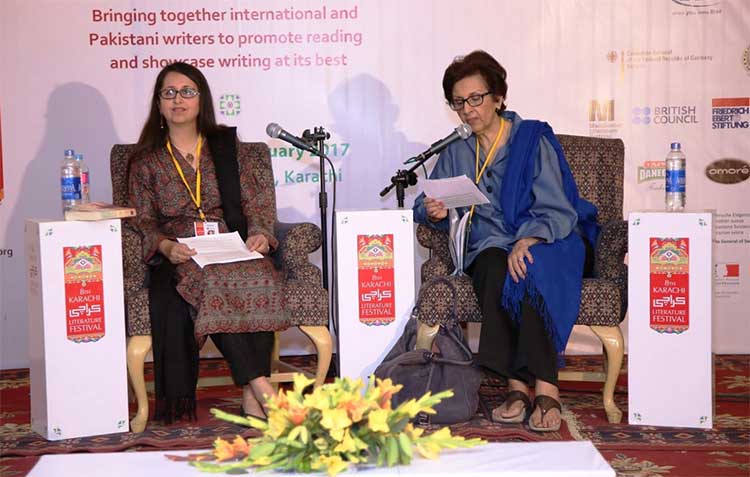 Shahbano Bilgrami (left) with Muneeza Shamsie at the launch of 'Those Children'
I have had the opportunity to interview the delightful Shahbano Bilgrami about her recently published novel Those Children. This is her second novel published by HarperCollins India, launched at the eighth Karachi Literature Festival. Her first work, Without Dreams, was long-listed for the inaugural Man Asian Literary Prize in 2007.
Those Children revolves around the lives of four siblings, and is told from the perspective of the youngest child, Ferzana. It sheds light on the emotional development and fantastic escapist tendencies adopted by children. But to only say this much is unjust, as the book offers much more with multiple layers of information and creativity, forming an enchanting imaginary narrative. Without giving too much away, it is safe to say that it ties together fiction and actual events in a captivating manner.
No doubt Shahbano Bilgrami has exemplary command over plot and narrative, being a master of words. This candid interview aims to provide an insight into Bilgrami's journey as a writer, as well as her latest published endeavour.
What inspired you to become a writer?
Like most writers, I think a love of reading early on in life certainly helped. I also had several inspirational teachers in high school and at A Levels. Now, I think it is just a basic need. If I don't write, I don't know what else I would do with my time. I think I would probably continue writing even if I knew that what I was working on would never be published!
What is your biggest challenge when writing a book?
I think the hardest part of writing is reconciling the idea in my mind with what eventually appears in print. The concept always seems so much better than my clumsy rendition of it. I always feel as if what I really want to say is just outside of my reach and ability. I hope that with continued practice, one day I might eventually be able to bridge the gap between thought and expression.
This is your second published novel. Has the process become more familiar and easier over time?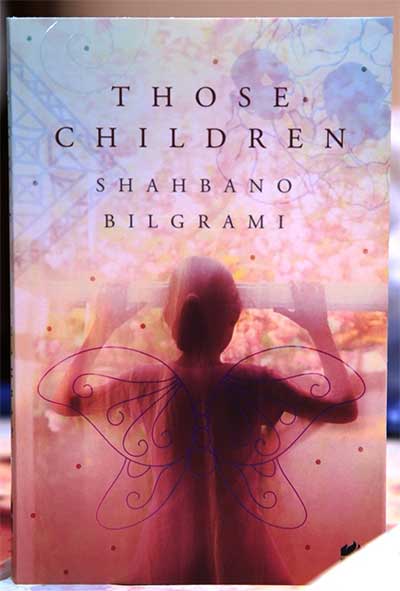 Yes, the process has definitely become easier, although ironically, it took me a lot longer to find a publisher for my second book. The first time around, I think a lot of it had to do with luck. I never really expected Without Dreams to be published. I just happened to be at the right place at the right time. Surprisingly, the process was smooth and problem-free. The second time around, although I knew who to contact and how to go about it, I had trouble finding a publisher or an agent in the US. The fact is, while American publishers are interested in books about South Asia, they are more interested in marketability and what sells to the mainstream public. Those Children, while referencing America, is really a novel about growing up in Pakistan. There was plenty of interest, but no commitment. Ultimately, I found an agent in India and the book was published by HarperCollins, the same publishers I had dealt with the first time.
I think I also have another advantage in that I worked in publishing as an editor for a number of years before becoming a writer. That is an instant reality-check. Once you have worked at a publishing company, you know how the process goes, and also what happens to the stacks and stacks of rejected manuscripts in the "slush pile". When I sent my first manuscript out, I was fully prepared for rejection!
Who are your favourite authors? Have they influenced your style and subject matter in any way?
Growing up, my favourite authors were Jane Austen, the Brontes, Russian writers like Tolstoy and Dostoevsky, and later Arundhati Roy, Ian McEwan, Michael Ondaantje, and Paulo Coehlo. I think my reading interests veer strongly in favour of books about relationships, family, and traditionally "quieter" themes, which are also reflected in the subjects I write about. I also love the lyrical style of Roy and Ondaantje, and want my descriptions to have the same poetic quality as their works, although I have much to learn in this regard.
What is your inspiration for Those Children?
While I'd like to stress that Those Children is NOT autobiographical, the premise of the story is definitely taken from personal experience: children moving from North America to Pakistan after the death of a parent, and their escape into a fantasy world. Aside from that, the characters, situations, and other themes are pure fiction. I would hate for anyone to draw any real-life parallels – I could potentially get into trouble with my relatives for that!
Writing can be quite a mental exercise. How do you go about the process? Is the story laid out in your mind before you start a piece, or do the characters and the plot develop as you write?
With my first novel, I was a total pedant (I think that's what happens when you've studied Literature at University!) I sat down, wrote an outline, and followed the chapter breakdown faithfully. With the second book, I allowed myself the freedom of going where the story took me. Of course, it was a much more exciting experience the second time around, but it took far longer. I couldn't have predicted where the story would ultimately lead me, and it was surprising and gratifying at the same time when things worked out and made sense in the fictional world of the narrative. Next time, I think I'll opt for a combination of the two approaches. The danger of solely following where the story leads is, of course, that sometimes it leads nowhere!
Do your children contribute to you being able to take on a child's voice in your writing?
That's a very interesting question. I wrote Without Dreams before I became a mother, so I'm not sure if that would apply. I've always been fascinated with childhood – mine and others' – and have enjoyed reading books told from a child's perspective (Henry James' classic, What Maisie Knew, is just one obvious example.) In Those Children, I wanted ten-year-old Ferzana's impression of Pakistan to be a fresh one. Things that we have become desensitized and jaded about – politics, sectarianism, extremism, etc. – are viewed from her perspective, with at times comical results. Her views are often at odds with conventional wisdom; sometimes she is grossly in the wrong, but at other times her childish grasp of situations is far more astute than the adults around her. As a child, she is privy to many adult conversations that her teenage siblings are not, so she often ends up being their 'information-gatherer' or 'snoop'.
My daughters have actually inspired a series of books for children that I have written recently, which will be published by Oxford University Press later this year. In the Munna Man and Baby Lady series, two Pakistani-American sisters travel to Karachi each summer and fight crime as the superheroes, 'Munna Man' and 'Baby Lady'. The stories are multicultural and topical, dealing with everything from bureaucratic corruption and book piracy to art heists and kidnappings. A major focus of the series, too, is the comedic potential of transferring words across cultures, and how language can be used as a 'secret code' in the girls' continuing adventures.
Yes, children are definitely a great source of inspiration!
Even though Without Dreams was written from the perspective of an adult, it referenced the protagonist's childhood. Those Children is written entirely from a child's viewpoint. What made you focus on the emotions and coping tactics of children in this latest book?
I think that bereavement, particularly the loss of a parent early on, is a life-changing experience. In Those Children, the Mahmud siblings use fantasy and role-play to deal with their grief. In a world of uncertainties – the loss of their mother, the move from Chicago to Karachi, an unfamiliar and at times hostile environment – their 'games' are the one thing entirely in their control. I think childhood brings into sharp focus many issues, which we as grown-ups are so good at trying to hide or suppress.
Family drama and mystery seem to be a key interest in both your novels. Can you elaborate a bit on this?
Despite studying Literature as a subject, I think I am quite an unsophisticated reader! What I truly like best are the twists and turns of a plot like Hardy's The Mayor of Casterbridge or the cliff-hangers of serialized stories like Dickens. I love suspense, hidden pasts and family secrets, and all of the conventional plot devices that apparently aren't in vogue anymore! I guess I've tried to incorporate at least some of this in my novels. Part of it also has to do with the kinds of authors I've always liked to read and their influence on me.
What's your favourite part in Those Children? Which aspect sets it apart for you?
To be honest, I think I like the ending best. If nothing else, plod through the book so you can read the ending! It is definitely unique. It re-imagines a scenario that is close to Ferzana's heart, but I won't say what because I don't want to give it away.
"I really think that Karachi has evolved tremendously in the last couple of decades. Far from stagnating, I think it is one of the most exciting cities in South Asia, with a vibrant cultural, culinary, and artistic mix."
Karachi serves as the background for Those Children. How would you describe your relationship to Karachi city?
I grew up in Montreal, Canada, so I came to Karachi late, as a teenager. It was not an easy move, and I was very anxious about it. Some of this is reflected in the Mahmud children's fear of moving from Chicago to Karachi. However, what was totally fantastic was the instant connection I felt with the city and the people. I had never felt that I 'belonged' in Canada as much as I immediately felt I belonged in Pakistan. I think Karachi is as close to 'home' as any I'll ever have.
Those Children references persistent social issues such as extremism, religion, sectarianism and politics. Is there a particular message that you are trying to send to your readers via the social commentary, or is this about spreading awareness to a non-Pakistani readership?
I don't think my intention is to send a message or spread awareness. Those Children is a story, and my main interest lies in conveying a story about family and relationships. Of course, the way the narrative resolves itself might indicate my own personal biases, and readers can take from that what they may. I do think the emphasis is on understanding and tolerance, and I do stand by that.
The 1971 war is part of both your novels. Is there a personal narrative that this interest emerges from? Or is it just a keen interest in Pakistan's history?
It is so strange that the 1971 war figures in both of my novels. In Without Dreams, the allusions were planned. In Those Children, as I let the narrative take its own course, it was a surprise even to me that 1971 appeared again. I am not a student of history or politics, and my own knowledge of the events of 1971 is rudimentary at best. However, what I am interested in are the emotional repercussions of huge cataclysmic historical events like this; the impact on the history of families and relationships.
Would you agree that your latest oeuvre is a reflection of urban Pakistani society back in the '90s? Would you say the city has evolved much, or is it stagnant?
I'm not sure that I would say it's a reflection of urban Pakistani society in the 1990s. While the story is set in Karachi, so much of the plot consists of the Mahmud children negotiating the relationships within their own household, that I am not sure how much of the book can be said to reflect society at large, although it is of course the backdrop. The story is actually set in the early 2000s. But yes, I really do think that Karachi has evolved tremendously in the last couple of decades. Far from stagnating, I think it is one of the most exciting cities in South Asia, with a vibrant cultural, culinary, and artistic mix. Different areas of Karachi – I.I. Chundrigar Road, Boat Basin, Kemari, Clifton Beach, etc. – make appearances in the story as Ferzana gradually comes to appreciate and love her new home as much as she once loved Chicago.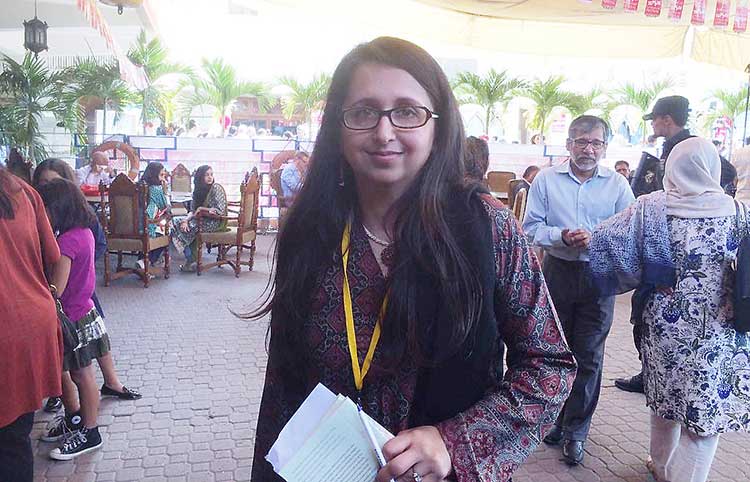 Shahbano Bilgrami at KLF 2017
How was your experience at KLF?
Those Children was launched at the KLF on Sunday, February 12th, 2017. This was my first time at the festival, and I was really impressed at the organization and scale of the enterprise. It was wonderful to see so many people turning up and the enthusiasm with which the sessions were attended. Even my own humble launch – which was happening alongside some really exciting panel discussions – was fairly well attended, for which I am truly grateful!
Will you be coming to KLF London as part of the Alchemy Festival?
Interestingly enough, I am coming to the KLF London in May, but not to promote my adult fiction. I am coming at the invitation of Oxford University Press Pakistan to promote the children's series I spoke of earlier, Munna Man and Baby Lady. I am really excited to be coming to London after so many years, and that too at a wonderful event like this.
Are you working on a third novel?
I have started thinking about a third novel, and have even drafted a couple of chapters. It is a topic that requires much thought, and I haven't had the chance to devote as much time to it as I would like. However, I plan to focus on that this year. It's always difficult to tell whether or not something will work until you are halfway through it!
You may also like: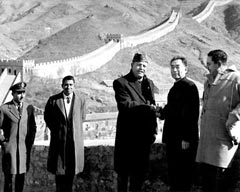 From People to People, Pakistan-China Relations since 1965
(December 12, 2017)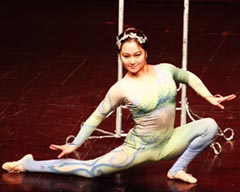 Rhythm of Liaohai Gala at PNCA, Islamabad
(December 08, 2017)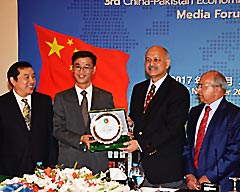 3rd CPEC Media Forum, Islamabad
(November 28, 2017)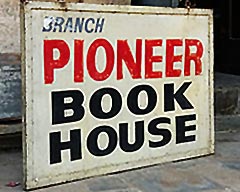 Pioneer Book House, Karachi
(November 24, 2017)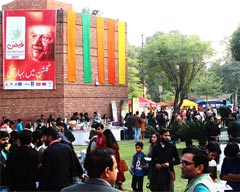 Faiz International Festival 2017
(November 22, 2017)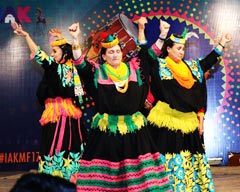 Lok Mela comes to Karachi
(November 17, 2017)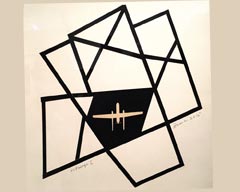 Writing Partition in Urdu
NYU's Urdu Conference
(October 13, 2017)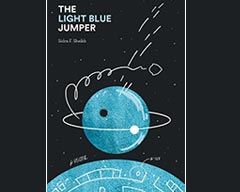 Book Review: The Light Blue Jumper by Sidra F. Sheikh (First Pakistani science fiction novel)
(October 02, 2017)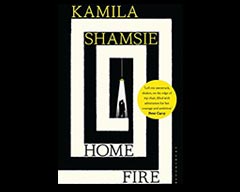 Book Review: Home Fire by Kamila Shamsie
(September 07, 2017)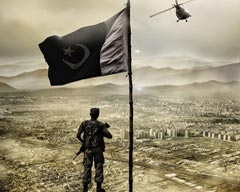 Pakistan's Armed Forces face challenges in 2017 with a New Confidence
(September 05, 2017)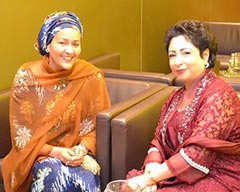 August 14 celebrations at the UN with the Sachal Orchestra
(August 15, 2017)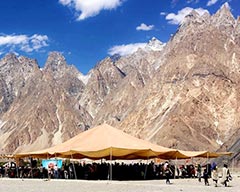 FACE Mela 2017, Passu
(August 10, 2017)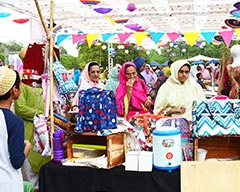 The Bohra Bazaar, Karachi
(August 07, 2017)