Wu Cheng'en and His Masterpiece 'Journey to the West'
Written by: Sun Jie
Posted on: April 06, 2017 |

Comments | 中文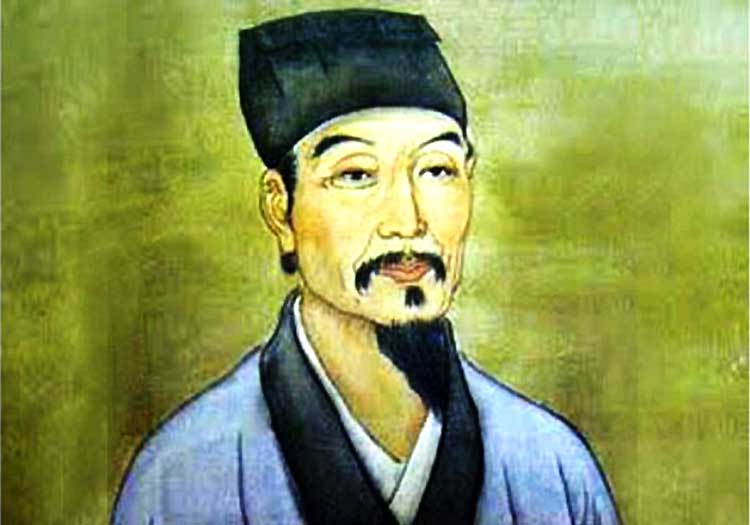 Wu Cheng'en, one of China's most acclaimed novelists (source: Cultural China)
Wu Cheng'en (1501-1582 A.D.), who also styled himself as Zhong Ru or Hermit She Yang, was an eminent novelist in the Ming Dynasty (1368-1644 A.D.) who wrote the Journey to the West, one of the four Chinese literary classics. His renovated graveyard is at Erbao Village, Madian County, southeastern part of Huaian, Jiangsu Province, and his memorial hall was also built in Huaian.
Wu Cheng'en was born in a poor family and his father was a petty official in charge of local schools, but later he was dismissed from the position and became a small businessman. Wu Cheng'en himself was good at drawing, calligraphy, poetry and lyrics, and was also a collector of paintings and calligraphic works. He learned well about ancient legends and fairytales by reading at an early age the non-mainstream records and history writings. As he grew older, this preference in his reading was consolidated, which had a major impact on his writing of Journey to the West.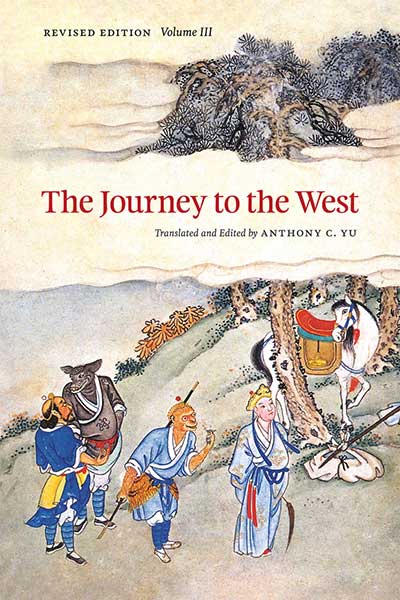 'Journey to the West' - the novel (source: University of Chicago Press)
Wu was an upright man all his life. He was aloof to common social norms and disliked the Imperial Examination System and the social reality due to his failure in that examination and poor living conditions. He expressed his discontentment and anger by writing fantasy novels. At about 50 years of age, he finished the first several chapters of the novel, Journey to the West, and then discontinued for some reason until he resigned from his official position and returned to his hometown. It took a total of 7 years for him to finish the whole novel.
Journey to the West was based on the real history of Xuanzang, a highly respected Buddhist monk who was well known for his pilgrimage to ancient India to obtain Buddhist sutra. Using Tang Records on the Western Regions and the History of Xuanzang – a Great Tang Monk of Ci'en Temple and other literature as references, Wu finally finished the masterpiece. The whole story was created in romanticism with an amazing fantasy world and four vivid characters. Escorted by his three disciples, Sun Wukong, Zhu Wuneng and Sha Wujing respectively, Xuanzang finally obtained the Buddhist sutra despite all the demons and sufferings they encountered on the way. The stories were exciting and thrilling, but also revealed the social realities of the time. Journey to the West was the representative work of Wu Cheng'en, and now it has been translated into many languages and has readers all over the world.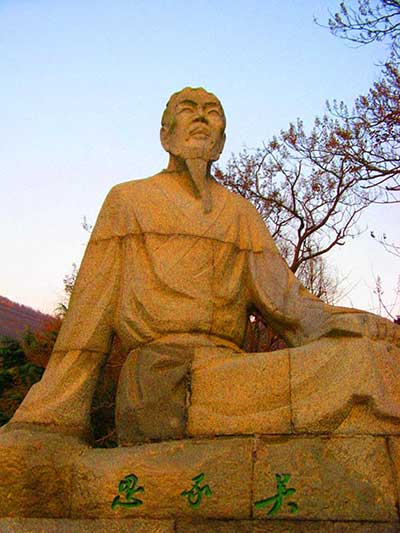 A statue of Wu Cheng'en (source: JS China)
With the advent of Journey to the West, a new kind of novel genre in China emerged, that is, good-evil novels written in chapters. With well-meaning critique and poignant sarcasm combined with serious criticism, this masterpiece directly influenced the development of satire novels in China. Journey to the West reached the peak of ancient Chinese classic romanticist novels. Encyclopedia American said that it is a legend full of rich content and glorious thoughts. It was also mentioned in Encyclopedia French that the humor and wits in the stories of the novel are very appealing.
Wu Cheng'en was a prolific writer, but with a few works passed down to the present time, his great mystery novel named The Chronological Records of Yu Ding was lost, which is a great pity for the development of ancient Chinese novels.
A TV play named Wu Cheng'en and Journey to the West was made and played in memory of this great novelist. Liu Xiao Ling Tong (Zhang Jinlai), a famous Chinese actor, played the part of Wu Cheng'en, touching the audience with his depiction of Wu Cheng'en's life. Now his image is not only limited to his portrait on paper, but is also preserved as a writer of humanity through the characters he created in his legendary novel Journey to the West.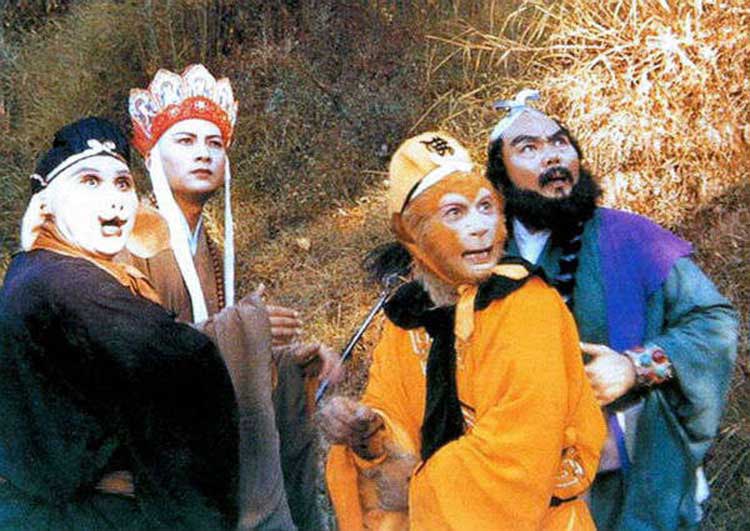 The 1986 television series 'Journey to the West' (source: China.org.cn)
You may also like: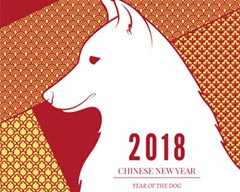 Significance of the Year of the Dog in Chinese Astrology
(February 16, 2018)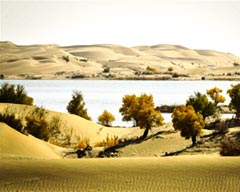 The Restoration of Taitema Lake
(February 13, 2018)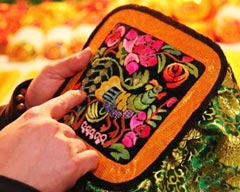 Female Embroiderers of Xinjiang
(February 08, 2018)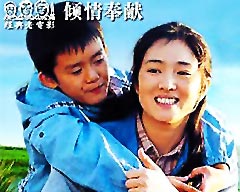 Chinese Film Month begins in Islamabad
(February 08, 2018)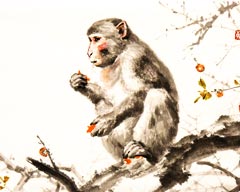 The Monkey in Chinese Culture
(January 31, 2018)
Etles Silk from Tianshan at China Fashion Week
(January 24, 2018)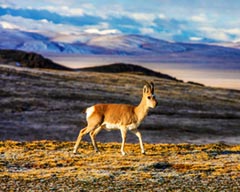 Hoh Xil: Kingdom of Wild Animals
(January 18, 2018)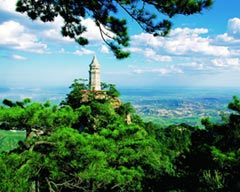 Panshan Mountain of Ji County
(January 11, 2018)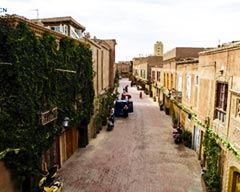 Stories from the Old Town of Kashgar
(January 04, 2018)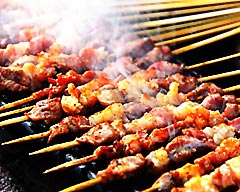 International Cuisine in Urumqi
(December 27, 2017)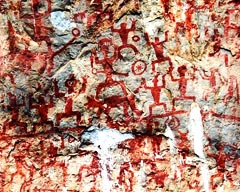 Zuojiang Huashan Rock Paintings, Guangxi
(December 19, 2017)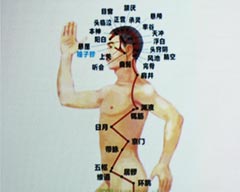 Seminar on Chinese Outlook on Life and Contemporary Value of Chinese Medicine
(December 15, 2017)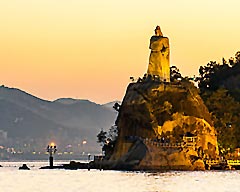 Gulangyu Island: The Island of Music
(December 13, 2017)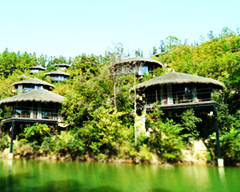 Mogan Mountain Farm Villas
(December 06, 2017)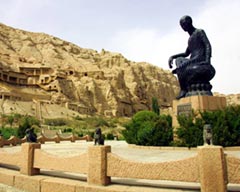 Kuqa: The Old Town on the Silk Road
(November 29, 2017)