The Shopaholic's Paradise: Zainab Market Karachi
Written by: Amber Juman
Posted on: September 12, 2016 |

Comments | 中文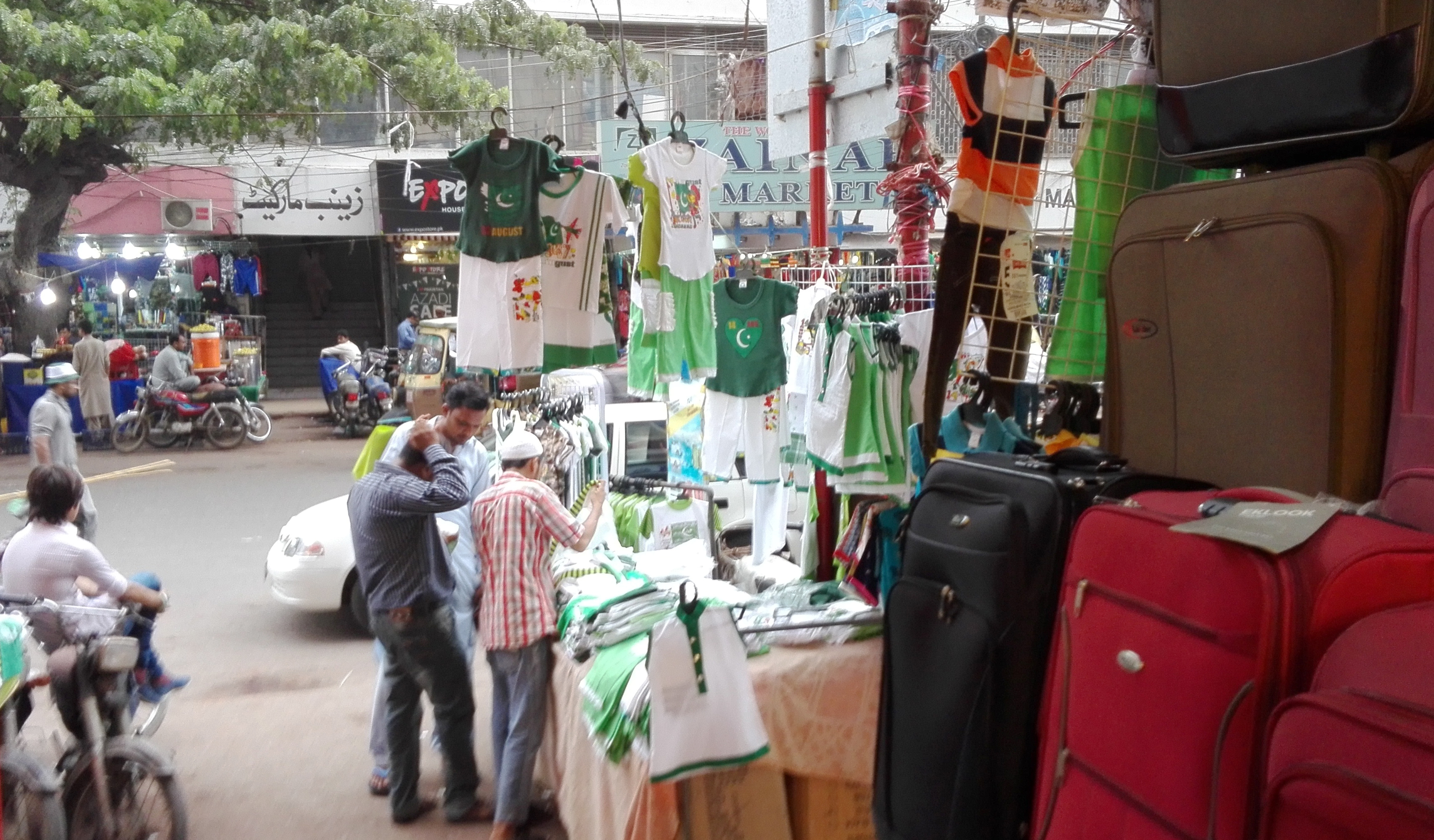 Zainab Market, Karachi
"Visiting any shop for the first time is exciting. There's always that buzz as you push open the door; that hope, that belief that this is going to be the shop of all shops, which will bring you everything you ever wanted, at magically low prices." – Sophie Kinsella
I am not one of those people who would take one look at a shopping mall and fall in love with it. I don't totally lose myself going from one shop to another and trying out a hundred dresses. I don't spend countless hours in search of that perfect shoe or that ideal lip gloss. I am one of those people who would glance at a mall and say, "I am tired." Yes, I am not your typical girl. But then again, I must be one in a million. For the rest of the shopaholic-filled world out there, "Welcome to Karachi!"
Karachi is home to an array of shopping plazas, but Zainab Market, located in the heart of the city, is the ultimate shopping destination for many. It was set up in the mid '70s, and even with its modest outward appearance, it has garnered a reputation that few bazaars, if any, can match in the country. People flock to it from all over Karachi (and beyond).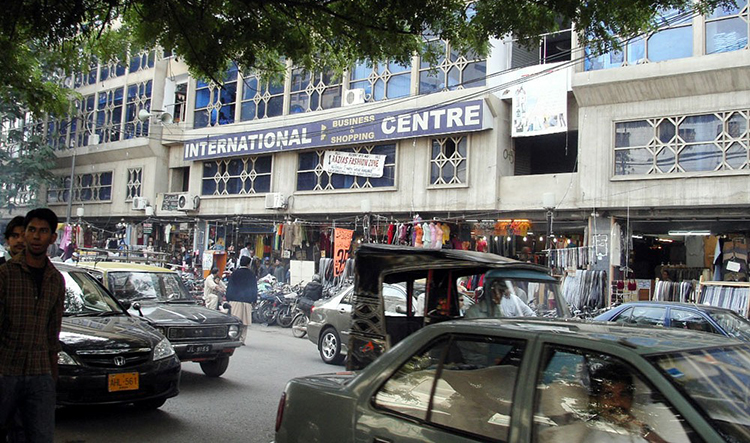 The market is located in Saddar, one of the busiest areas of Karachi. So if you plan on driving there, prepare to have your driving skills tested like never before. The traffic is such that once you enter the area, God help you in getting out. But most unfortunately, there are hardly any parking spots available for the visitors. This might be discouraging for some, but the Karachi-ites…well, let's just say they like living dangerously. For those who are lucky enough to get a parking spot, the Abdullah Haroon Road is lined with cars waiting for their owners to come back with huge shopping bags, and even bigger smiles.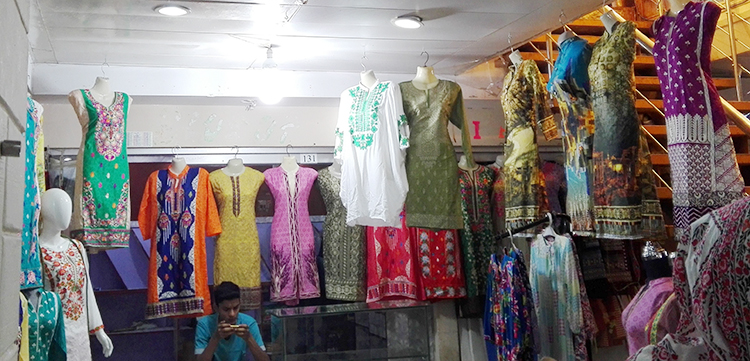 The market building comprises three floors. The ground floor caters primarily to the vendors, while the basement consists of specialized shops, and the first floor mainly deals in leather products. You'll find everything from wedding dresses and traditional jewellery to handicrafts and decoration items, all at the most reasonable prices. The variety of products is not limited as in other shops of the city; this market provides everything under one roof. So not only it is cheaper, but it also saves time for the customer.
The market is almost like a maze, with back to back stores and hundreds of vendors all around. When you pass through, every shopkeeper will call out to you with a cry of, "Baji!" (sister). They'll hold up clothes and artifacts, trying to lure you to their store.
Zainab Market is a one stop shop for all your clothing needs. You can find export quality clothes of all shapes and sizes, for people of all age groups (especially little children and teenagers). From locally manufactured to imported clothes, this place has it all. The best products are the export leftovers/rejects made for major brands such as Levi's, Nike and Polo, especially casual wear such as T-shirts and jeans. Understandably, the quality varies, and some of the leftover clothes are slightly defective, so keep your eyes open! If you're careful, though, and if you've done your fair share of bargains in the past, you can get immaculate, export quality clothes for as low as one-eighth of their original price.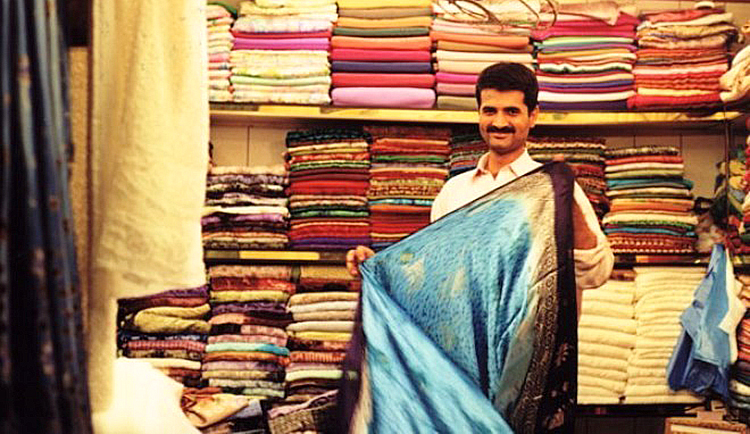 Visiting Zainab Market is a culturally empowering experience. Just like our country is a plethora of cultures, each of the stores brings its own unique cultural flavor to the market. Every Sindhi ajrak, Punjabi ghagra and Bangali dress reveals the vibrant beauty of Pakistan. You'll come across the most exquisite mirror work on shawls, the best Balochi frocks, the finest quality carpets, and the most sophisticated needlework. The shops also display intricately embroidered wall hangings that are handmade by craftswomen in rural areas. Wooden doors, boxes and frames are available too, which are usually made of Sheesham (Rosewood) and Deodar. A large variety of shawls like the gorgeous pashmina are also on offer. Moreover, stunning ethnic and tribal jewellery is a major attraction for the customers.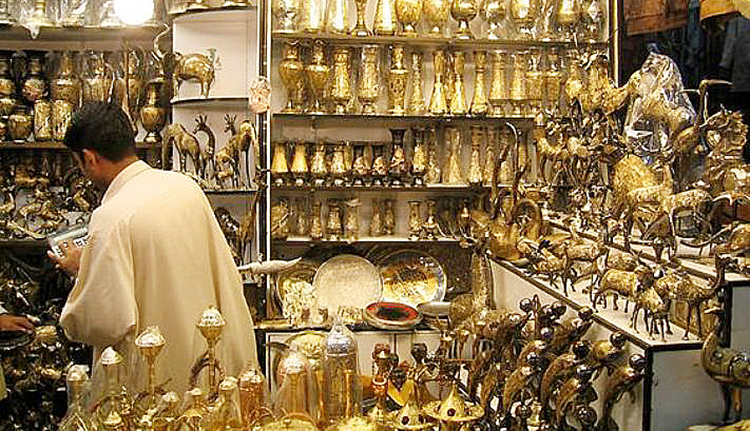 What I'll always remember from my visits to Zainab Market is the intense bargaining between the shopkeepers and customers. It is always the most hilarious yet intriguing part of my visit. The shopkeeper might start with a price of Rs. 1,500, but the customer will soon have it down to Rs. 750, if not less (only if they are experienced in the skill of bargaining). The key is to make the salesman feel as if it is he who needs you – and by the time you are leaving, everything will be priced according to your wishes. After hours of rummaging through piles of clothes, you'll find just what you'd been looking for, and the right bargain will make every moment seem worth it.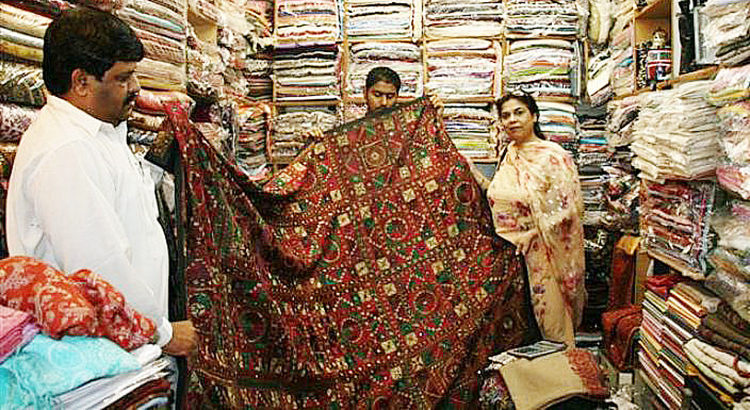 You may also like: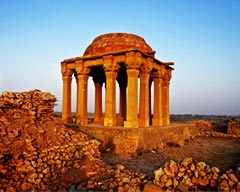 Tales from Thatta: Makli Necropolis
(January 15, 2018)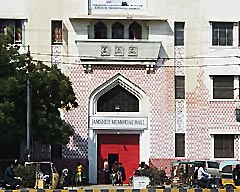 Jamshed Memorial Hall (Karachi Theosophical Society Hall)
(December 14, 2017)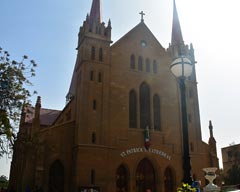 The Architectural Wonder of St. Patrick's Cathedral
(November 29, 2017)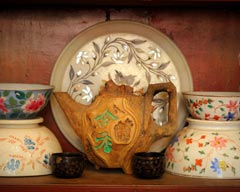 The Treasure of Faqir Khana
(October 23, 2017)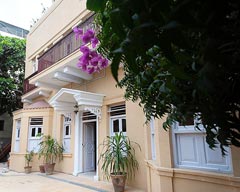 TDF Ghar - Reminiscing Karachi's Cultural History
(October 04, 2017)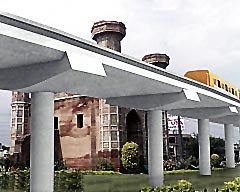 Heritage Based Urbanism: A Development Model for Lahore?
(September 13, 2017)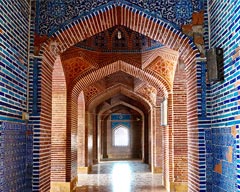 Tales from Thatta: Shah Jahan Mosque
(September 12, 2017)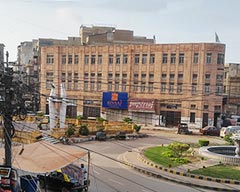 The Pakistan Chowk Initiative
(August 28, 2017)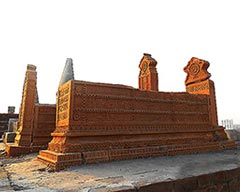 Lost Narratives: 'Sateen Jo Aastan'
(August 24, 2017)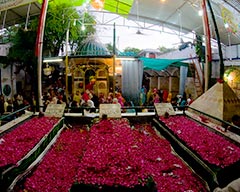 The Shrine of Bibi Pak Daman
(July 20, 2017)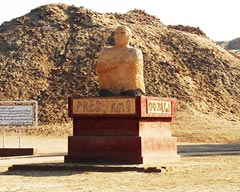 Mohenjo Daro: An Ancient Gem of the Indus Valley Civilization
(June 12, 2017)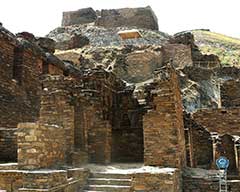 Takht-i-Bahi, an Icon of the Ancient Buddhist Civilization
(March 30, 2017)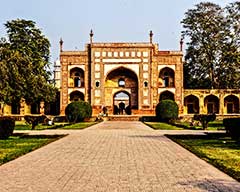 The Tombs of Jahangir and Nur Jahan: A Forlorn Reminder of Their Passionate Relationship
(March 09, 2017)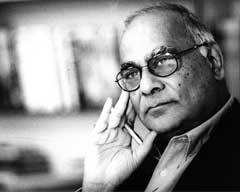 Remembering Habib Fida Ali
(January 09, 2017)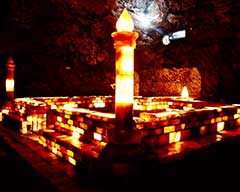 The Salts of Time: Inside the Khewra Mine
(January 06, 2017)