Groopic and Young Pakistani Vision
Written by: Salma Chaudhry - Posted on: February 06, 2014 |

Comments
Google Translation: اُردو | 中文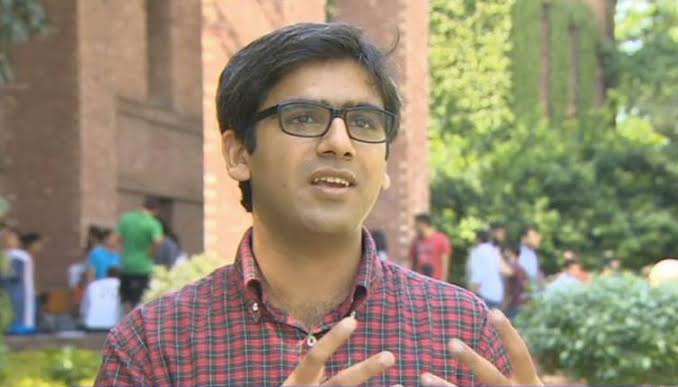 Ali Rehan
Amidst all the appalling news we are relentlessly barraged with, it is invigorating to hear news that reminds us the future of this country can be bright. With young minds coming up with novel ideas that can change the face of not just the region but perhaps the world at large, one is compelled to believe that destiny is in safe hands.
One never knows when a great idea may strike; it might come up during a routine lunch table talk amongst five friends passionate about computer vision and fed up with 'sugar coated inadequate products.' This is exactly what happened with Ali Rehan, the co-founder of Eyedeus Labs, and his friends who have now joined his company. For those who aren't in the know, this is the team that developed Groopic, an app that lets people take group pictures allowing the photographer to be included, and which was one of the two Pakistani entries that won a slot in the Google Entrepreneurs-backed Blackbox Connect program. The team is found working on their crazy (as Ali likes to call them) ideas for developing a computer vision at the Arfa Karim Technology Park at Lahore, and was one of the 10 young companies to be the first batch of incubatees at Plan9, the Punjab Information Technology Board's incubator. I caught up with Ali at LUMS where he and most of his co-workers had studied before the advent of Eyedeus Labs.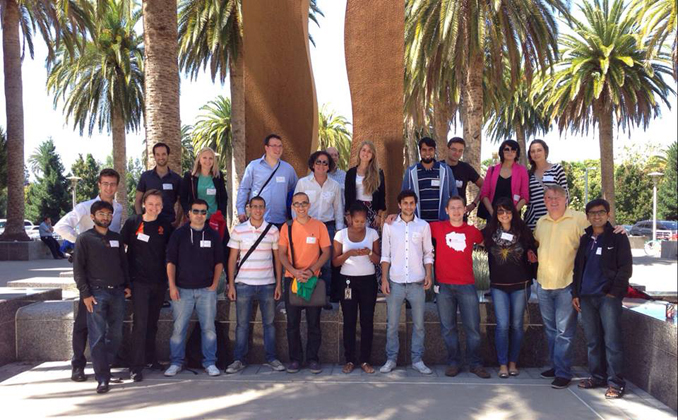 The Groopic Team with Robert Scoble and BlackBox Connect Summer 2013 team at Google Plex, Mountain View, California
"When we initially came up with the idea of Groopic, we thought we could pull it off in a weekend", says Ali. The team decided to give it a test and spend at least one weekend on this; they were unsuccessful the first time around but the story did not end there as another opportunity in the form of Google Startup Weekend was waiting for them. "Dr Sohaib, our mentor and Head of the Computer Science department at LUMS, told us to develop something; perhaps he knew we could do it". The second time around, the team was successful; the idea received appreciative reviews from experts. Incredibly, the same team executed the same idea in one weekend which had been unsuccessful only 3 weeks earlier. From there on, the journey towards 'bigger and better' began for Eyedeus Labs.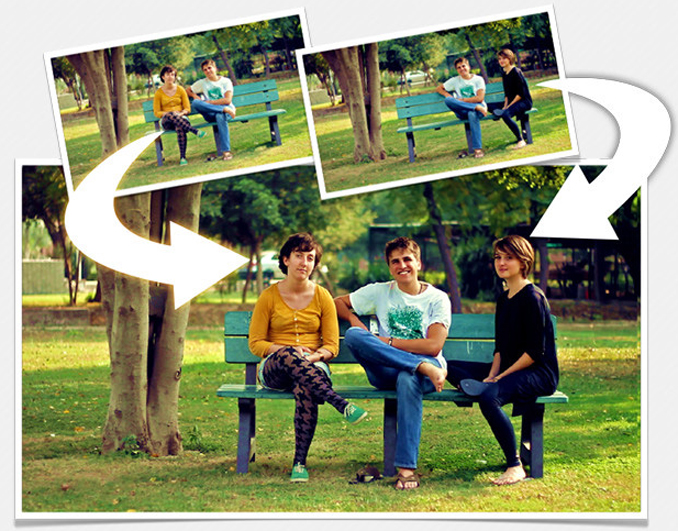 How Groopic works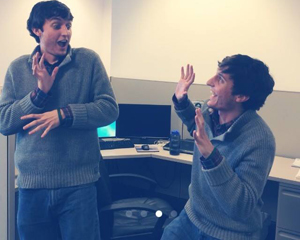 Fun with Groopic!
Explaining the vision behind Groopic, Ali says, "I am a fan of gadgets and get very excited when it comes to techy stuff or technologically induced solutions, and so are my other team members". With Groopic, the process involves a few easy steps and you are saved the trouble of asking a stranger to take your photograph. The app created waves on social media with a special documentary made by the CNN and shared all over Facebook and Twitter. "We believed in something that didn't yet exist, so we wanted to do something about it", says Ali. Elucidating the core philosophy of his company, he explains, "I don't believe in social entrepreneurship; entrepreneurship is entrepreneurship, you can't sustain it for long without a revenue model because self sustainability is the key and, most significantly, you have to create value in your work to make it successful". The team has never had to struggle with the technology part of its products but the user experience design takes time as the eventual success of the product hinges on the satisfaction of its users. "It took us fifteen months to launch the app after the initial success at the startup weekend back in July 2012."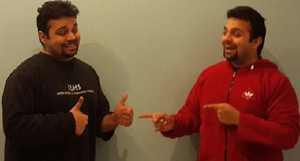 Fun with Groopic!
Ali believes in learning from everyone, while appreciating and honoring their insights to create something unique and original. "The realization that people know us and value what we are doing is a source of great motivation and fulfillment", responds Ali when asked how he felt about being included in Express Tribune's list of 'Amazing Pakistanis who made us proud in 2013.'
According to Ali, making the first move is an imperative. "Failure is a part of the process; you must learn to embrace it with grace because that's when you take chances and come out of your comfort zone to create something innovative and unusual." Ali and his team are working on their second project and other mobile apps these days. "It might work, it might not; but we always have a second chance, don't we?" he smiles.
You may also like: