Outlawed Habiba
Written by: Eeman Amjad - Posted on: September 03, 2013 |

Comments | 中国 (Chinese)
Google Translation: اُردو | 中文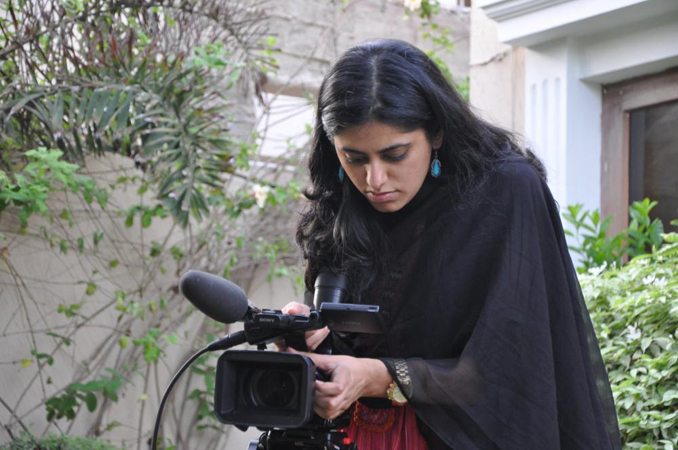 Habiba Nosheen and her camera
The camera moves through a street towards a child draped in ajrak, her voice full of sorrow and accusation. The scene moves forward to the Sindhi courts of justice and injustice and the loud of voices of condemnation. What is unseen and mute is the face behind the camera, the eyes that really narrate the story of Kainat Soomro in the documentary "Outlawed in Pakistan",a movie selected for the Sundance Film Festival 2013. This unseen personality is Habiba Nosheen, a young award winning Pakistani-Canadian journalist based in New York City.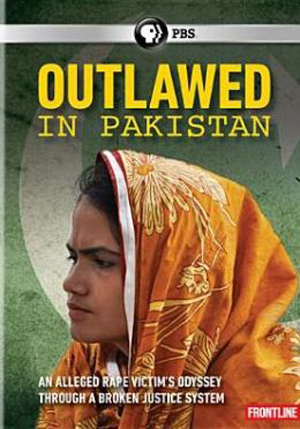 Poster for Outlawed in Pakistan
Born in Lahore, Habiba moved to Canada as a young girl, where she spent most of her life. While pursuing a master's degree in Woman Studies at York University Toronto, she came across the opportunity to work on a radio documentary. This was the most exciting and rewarding experience in her intellectual life; the feeling of being aware that people were listening, a large audience to whom she could reach out and tell her stories. That was when she changed gears and decided to pursue journalism. She graduated from Columbia Journalism School and never looked back. "I don't think it was a conscious choice," she shared, "but I knew attempting both TV and radio journalism provided me with multiple platforms with which I could reach out to people. It was important for me to merge something such as radio, television and investigative journalism." This was her way to maximize her stories through various mediums.
Habiba is always in search of interesting stories that captivate her imagination. The art of documentary making requires immense dedication. The story you choose to tell is one that you have to live with for the next few months of your life, so whatever story she decides it has to be one that she can consume herself completely with for at least six months. That is why she is always in search of "great stories." It is not just the idea or topic that needs to be great, but the people in it. She needs to find the individuals that are willing to share their stories that are compelling and follow those people; and what really makes these stories great are those people who are willing to expose their stories with complete honesty and complexity.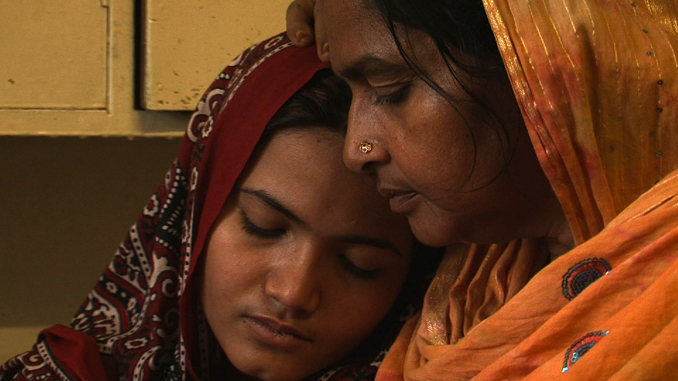 A scene from Outlawed in Pakistan
Kainat's narrative was the first story that she was telling from Pakistan. In 2007, Kainat Soomro was allegedly raped by four men in her hometown in Dadu district; she was then thirteen years old. Habiba Nosheen and Hilke Shellman decided to follow Kainat in her story of honour and dishonour, justice and injustice. Habiba had previously received the Gracie Award for outstanding correspondent and reporter by the Alliance for Women in Media, and Hilke, a German journalist, was associated with the Washington Post and New York Times. Being from Pakistan had made it easier for Habiba, but she emphasized, "It wasn't about me; this was not my personal story. It is sometimes the hardest part to do so, but you need to stay out of the story so that people, your audience, can really hear the story." She rejects any notion that even in "Outlawed in Pakistan" there is no empathy for both the alleged rape victim and rapist. "You need to empathize with everyone, because they take the time out to share their life with you. It was really important for me that the film be balanced. That everyone's perspective is highlighted."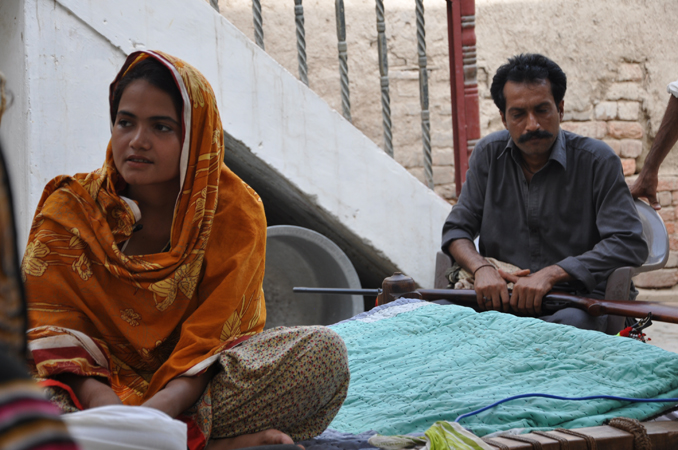 Scene from Outlawed in Pakistan
Habiba is currently working on a new documentary for frontline and is also teaching journalism at Columbia. There are so many ideas, concepts and topics that she wishes to pursue in the future. She wants to uncover all the great stories that are around the world, in unexplored areas and on untouched topics, with only her camera by her side.
You may also like: