'The Scatter here is too great' - a story of Karachi by Bilal Tanweer
Written by: Salma Chaudhry - Posted on: June 04, 2014 |

Comments
Google Translation: اُردو | 中文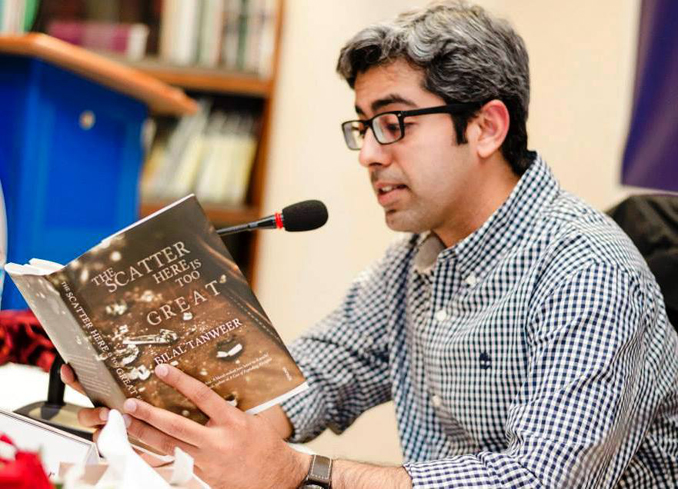 Bilal Tanweer
"This city was full of bottled-up grief." Bilal Tanweer describes the tragedy of Karachi in his novel 'The Scatter Here is Too Great' which is an attempt to narrate the myriad of untold stories which become lost in the fling of unpleasant events that happen in this city every other day. I met Bilal at his office in LUMS and discovered him to be a soft spoken person with a terrific sense of surveillance. It was his engrossing and compelling responses to my questions which were responsible for turning what I expected to be a small interview, into an interactive discussion of nearly an hour. "A writer is what I am," he responds to my first question on who is Bilal Tanweer. "I couldn't do anything else."
Bilal Tanweer was born in Karachi and lived there until the age of 19 before moving to Lahore, from where he graduated in literature and development studies. After exploring the fields of journalism and teaching, he went to the US on a Fulbright Scholarship to gain a Masters degree in Creative Writing from Columbia University.
His novel talks about human loss and the search for a meaning inside that loss. "Literature is a great way to do that", says Tanweer. The writer spent the formative years of his life in Karachi and that's where he gets his inspiration from when writing about its inhabitants. The event of a bomb blast gives rise to a situation that comes of ordinary human zeal and aspiration, by reason of characters trying to ward off the disastrous event that changed their lives forever in a matter of seconds. As one reads between the lines, each of the characters symbolizes the rousing sentiment and reactions of the people that were affected by the blast. "We appear to show no interest pertaining to the shocks endured by the victims, questions asked are the ones that take your attention away from the real tragedy", emphasizes Bilal while explaining the plot. His novel tries to draw our attention towards the real tragedy, which is human suffering. While unfolding the theme, he lays stress on why we, as a society need to think deeper, and not let anyone deflect us from what really happened. "We are being educated out of thinking and this is problematic at so many levels," he articulates.
As a teacher, Bilal tries to make his students realize that stories are valuable things and as humans, and more specifically as writers, we derive our joy in play. "Trust is built on play, you see, and a huge element of play is involved not just in writing but in teaching as well." He believes that students must be enabled to deal with uncertainty; they must be equipped to rise up to the diverse world that exists around them and literature is a wonderful way to accomplish that.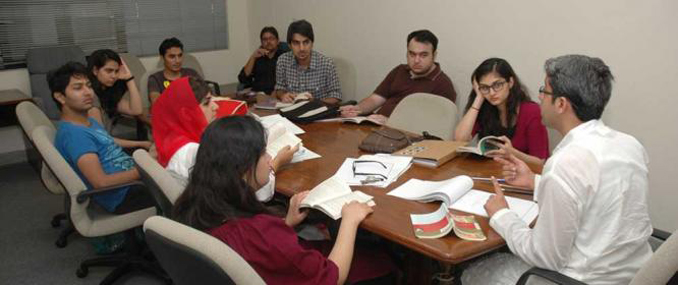 With his students
Appreciating the growing trend of literature festivals, he describes it to be a great public platform where people can come together and share ideas but he still wants to imagine a festival that could perhaps happen only in Lahore, Karachi or Islamabad, with conversations relevant to the local populace.
The response to his novel has mostly been positive, with a bit of criticism from some on the overall structure that Bilal has used. Bilal calls it a collection of short stories. "In that sense it does have a clear structure, and the stories are all still connected with each other through these characters," he says Bilal illustrates Karachi as a city that's still waiting to be imagined. "Its character is complex and still waiting to be discovered. The city in all its complexity, in all its richness, is spectacularly intricate and needs narratives that can help us imagine and tell its story."
You may also like: