'Guriya Ka Ghar'
Written by: Ismail Umar - Posted on: March 08, 2015 |

Comments
Google Translation: اُردو | 中文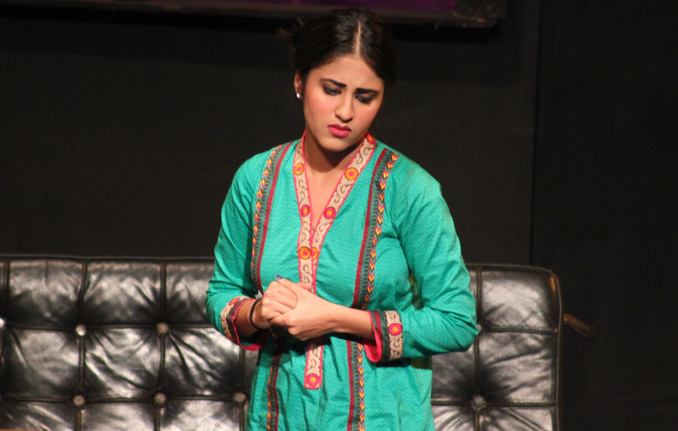 On the sixth day of the Youth Drama Festival 2015, students from the National University of Sciences and Technology (NUST) presented the play "Guriya Ka Ghar". Performed in tandem with International Women's Day 2015 (8th March), it is the story of a married woman who always places the wishes of her husband and children before her own, even if it means sacrificing her lifelong goals and ambitions. However, ultimately she learns the importance of taking care of oneself, and realizes that she is a human being first, and then a wife or mother.
Despite heavy rain in the city at the time of the performance, a large number of people came to watch the play, a decision which they did not regret. The play featured strong performances by Ayesha Baneeti, Hamza Arshad, Jasia Farooq, Muhammad Umer Tariq, Hamza Naseed and Naima Hussain.
The last play of the festival, "Khwaab", will be performed by students from Bahria University on Sunday, 8th March.
Click to view picture gallery
Click to view related video
RELATED STORIES:
You may also like: