2016 World Robot Conference Held in Beijing
Written by: chinanews.com
Posted on: December 29, 2016 |

Comments | 中文 (Chinese)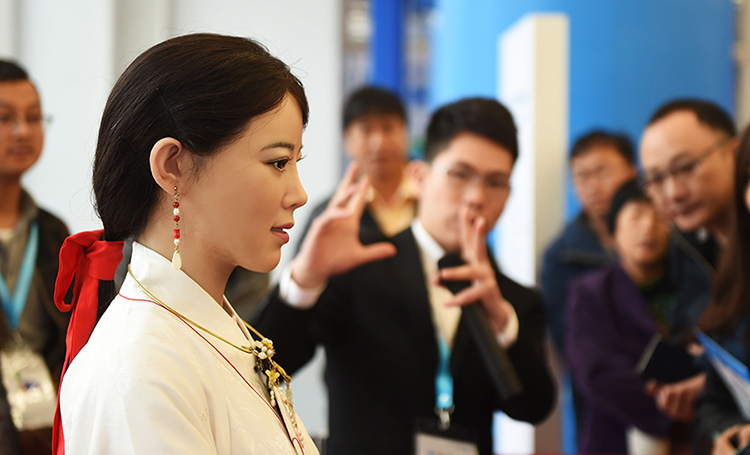 2016 World Robot Conference in Beijing
As many as 150 leading robot companies from home and abroad attended the 2016 World Robot Conference held in Beijing, presenting cutting-edge products, such as humanoid robots proficient in speaking, singing, writing and drawing, bionic robot fish that can be used for water quality monitoring, and rehabilitation robots that can prescribe for patients.
The 40,000 square meter exhibition area of the 2016 World Robot Expo was divided into several different professional exhibition zones, among which are the Industrial Robots Zone, the Service Robots Zone, and the Specialized Robots Zone. The Expo also displayed a series of international leading robot products and solutions, some of which were shown for the first time in China, such as the SmartBird, and some of which were quite popular and became online robot celebrities, such as the star robot Nao and the beauty robot Jiajia.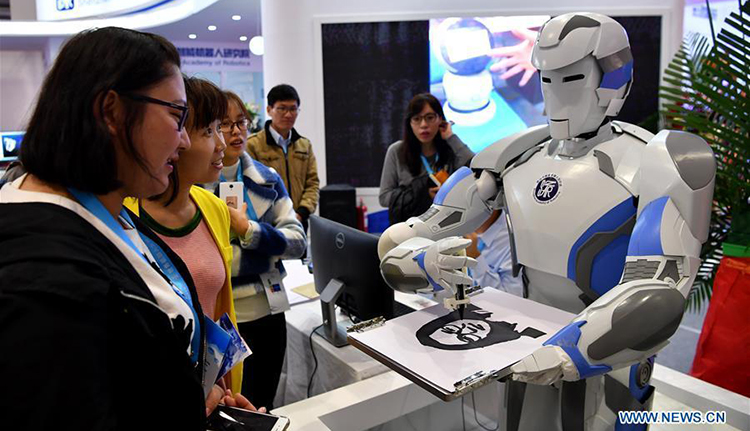 A robot paints a portrait for a visitor (source - News.CN)
The most eye-catching objects in each exhibition zone are the humanoid robots with different functions, some of which can draw a finished sketch in 20 seconds, and a finished line drawing in two minutes. Some write like a real person in an ancient costume, and some play chess with the visitors in the hall. According to the introduction by the workers, in addition to skills such as drawing and writing, many intelligent humanoid robots were handy with words. They can answer all sorts of questions from the audience fluently, so they are not only competent for jobs such as front desk service and intelligent greeting, but also for jobs like those of museum commentators.
Apart from the humanoid robots, there were also robot fish designed with the help of bionics technology on the exhibition. There were two red brocaded carps swimming in the big glass tank, which looked quite content. Had it not been for the strange fluorescent lights on their heads, they would have been considered as real ones. The designer told the reporters that there were sensors installed in the "body" of this kind of robot fish, so that they could dive to a depth of 50 meters underwater and monitor the water quality. In the exhibition areas, especially in the aquariums and science and technology museums, the traditional tank monitoring machine would not only destroy the view, but also affect the rest of the fish inside. In this case, the robot fish becomes the best candidate for water monitoring.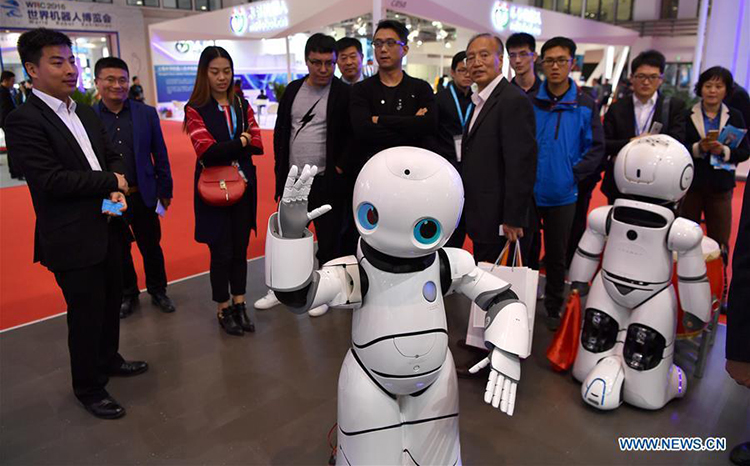 In the Industrial Robots Zone, there were all kinds of robotic arms, medical robots and rehabilitation robots, which attracted many visitors. Among them were the new cervical vertebra rehabilitation robot by the Robot Group of Harbin Technology Institute from North China, which was proficient in traditional Chinese and western medicine. As long as the patients put their medical records into its system, the rehabilitation robot will prescribe for them and provide a targeted treatment program. According to the introduction, this rehabilitation robot not only combines 3D positioning, intelligent traction, quantitative treatment, Chinese traditional massage, magnetic therapy and thermotherapy, but also conducts real-time monitoring and recording on the rehabilitation process and the assessment of rehabilitation.
In addition to a variety of cutting-edge robots, the six tournaments of the 2016 World Robot Expo were quite exciting, taking place not only on land, but also underwater and in the sky, with the global elite competing and showing their talents. The robot tournaments included Unmanned Driving Challenge, UAV Challenge, International Underwater Robot Challenge, Star Robot Challenge, RoboCup Challenge, and RoboCom Junior Challenge. The robust and fascinating robot competitions attracted a total of 830 teams from 15 countries and regions around the world, with 2,550 participants, of which nearly 400 were overseas players.
As the global robotics and technology exchange summit, the 2016 World Robot Forum invited more than 300 leading scholars in the field of robotics from over 11 countries to give specialist lectures, attracting nearly 20,000 people in the audience.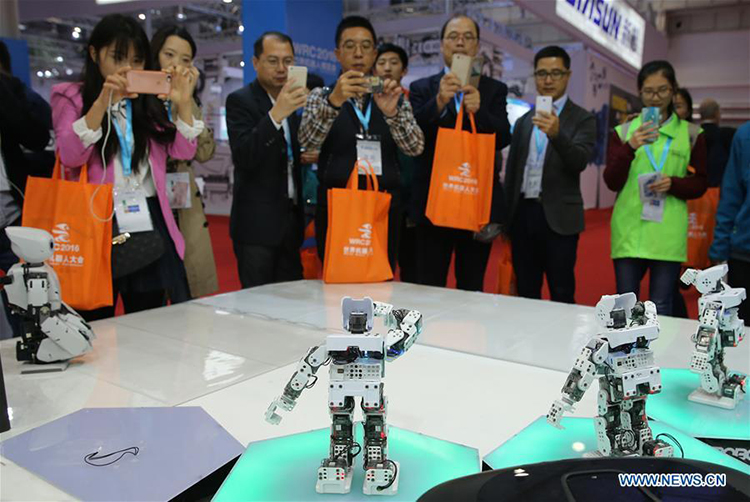 Through various forms of communication, such as theme reports, summit dialogues and robot seminars, the top experts and authorities from all over the world discussed the global robot technology innovation and industrial development together.
According to Vitaly Nedelskiy, president of the Russian Robot Association, many countries of the world have classified robots as a key development area. A record-breaking 248,000 industrial robots were sold in 2015 worldwide, with Asia having the fastest year-on-year growth. Three quarters of sales were concentrated in the top five consumer markets, namely China, Korea, Japan, the United States and Germany. He said that China's robot market scale was in rapid development, and in the meantime, industrial robots also had a very large market potential in Russia. The Russian Robot Association looked forward to a close interaction with Chinese counterparts to promote mutually beneficial and win-win cooperation.
China has been the world's largest industrial robot market for three consecutive years. 68,000 industrial robots were sold in China in 2015, accounting for a quarter of global sales. Because of its involvement in cutting-edge technologies such as Big Data, Mobile Internet, Cloud Computing, and Simulation Technology, robots have become the leading navigation mark of scientific and technological innovation. There is still a big gap in the core technology development capability of robots in China as opposed to other countries with the highest levels. Therefore, further international cooperation and exchanges are needed.
You may also like: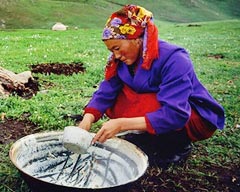 Organic Food of China
(September 21, 2017)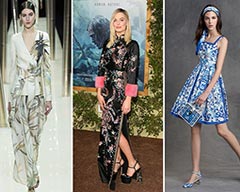 Chinese Cultural Influence on International Fashion
(September 14, 2017)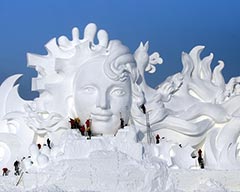 Harbin - A Summer Ice City
(September 06, 2017)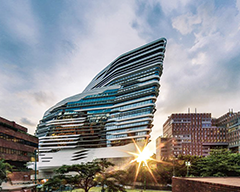 Modern Architecture in Hong Kong Universities
(August 31, 2017)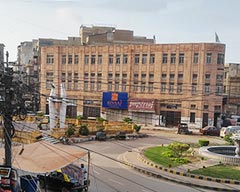 The Pakistan Chowk Initiative
(August 28, 2017)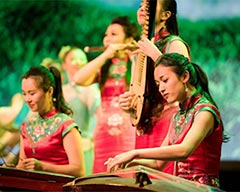 Travel around China with Folk Songs
(August 24, 2017)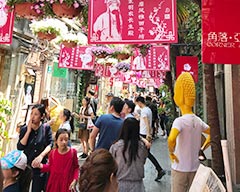 Walking Through Tianzi Fang, Shanghai
(August 21, 2017)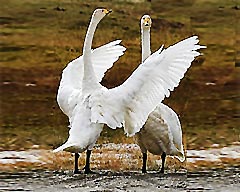 Bayanbulak: The Beautiful Homeland of Swans
(August 18, 2017)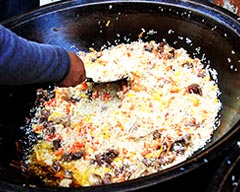 Pilaf: A Taste of Xinjiang
(August 08, 2017)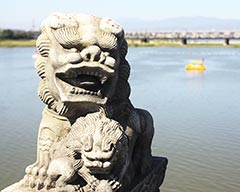 The Stone Lions of Lugou Bridge: When were they carved?
(August 03, 2017)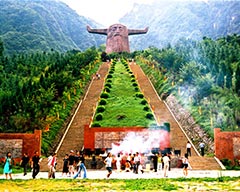 Shennongjia: Land of Colours
(July 26, 2017)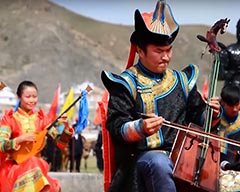 My Xinjiang: A Micro-Documentary by a Student
(July 19, 2017)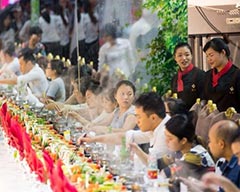 A Bite of Chongqing
(July 12, 2017)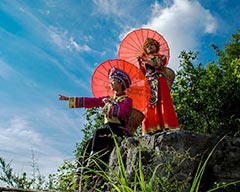 Longgang Scenic Area, Yunyang, National Geological Park
(June 22, 2017)