Cargo Trains from Xinjiang to Turkey: New Access for the Silk Road Economic Belt
Written by: Xinhua News Agency
Posted on: October 08, 2015 |

Comments | 中文
International Cargo Train from Xinjiang to Turkey
After 18 days of travel, an international cargo test train with 22 containers arrived at the Mersin Port of Turkey from Korla of Xinjiang, China. After the Chongqing-Xinjiang-Europe and Zhengzhou-Xinjiang-Europe international cargo test trains, Xinjiang-Central Asia and Xinjiang-West Asia international freight test trains have opened up successfully, introducing new and convenient access to Central Asia, West Asia and Europe from Xinjiang.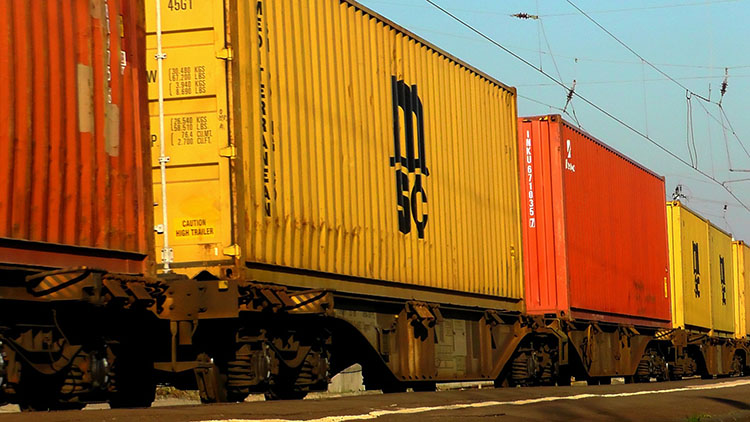 The test train reportedly exited through the Alashankou Port of Xinjiang and then travelled via Kazakhstan and Russia. The total distanced covered was 9,094 kilometers. Moreover, 22 test trains with 2,068 standard containers set off earlier from Urumqi to Central Asia, carrying cargo of over 30,000 tons.
Sun Zhijie, Chief of Urumqi Customs, said that Xinjiang enjoys several geo-advantages and the provinces of Shaanxi, Henan, Sichuan and Chongqing City have opened up an international logistics corridor through international trains. With a favorable geo-position, international cargo trains from Xinjiang to Central Asia and West Asia will help in the export of Xinjiang products westward, creating a new channel for the transfer of inland procurement to local procurement in Xinjiang. They will also help change transit export products of inland China in Urumqi, hence empowering Xinjiang's trade along the Silk Road Economic Belt.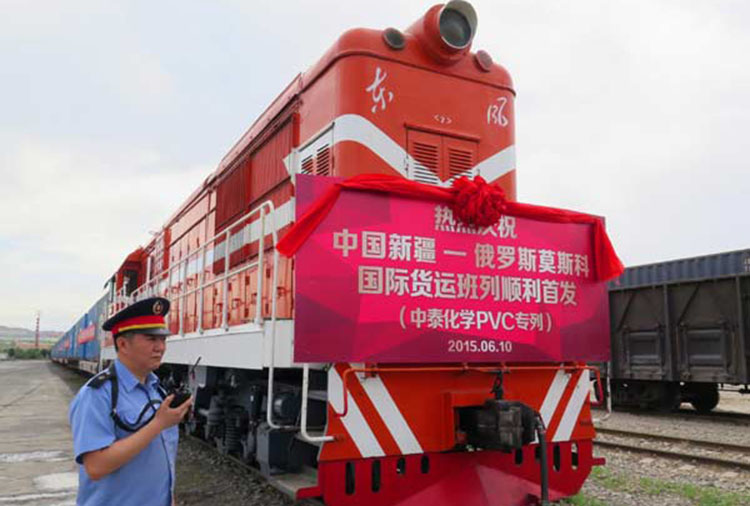 Statistics from Urumqi Customs show that currently there are five international cargo trains exiting from the Alashankou port of Xinjiang: the Chongqing-Xinjiang-Europe Train, the Chengdu-Europe Fast Train, the Zhengzhou-Europe Fast Train, the Chang'an Train and the Wuhan-Xinjiang-Europe train. "One-ticket customs clearance" has also been implemented at Urumqi Customs. In the first half of this year, Urumqi Customs has accumulatively supervised 61 cargo trains to Europe, with goods covering laptops, liquid crystal displays and auto parts. As for Urumqi-Central Asia and Korla-West Asia international cargo test trains setting off this year, the shipment mainly covers petroleum equipment, automobile parts, household electric appliances, building materials and daily necessities.
You may also like: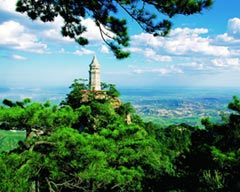 Panshan Mountain of Ji County
(January 11, 2018)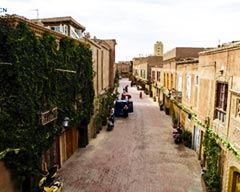 Stories from the Old Town of Kashgar
(January 04, 2018)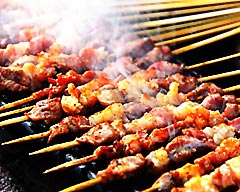 International Cuisine in Urumqi
(December 27, 2017)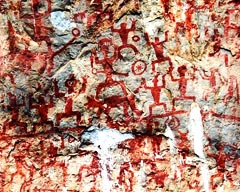 Zuojiang Huashan Rock Paintings, Guangxi
(December 19, 2017)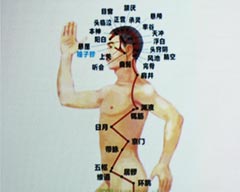 Seminar on Chinese Outlook on Life and Contemporary Value of Chinese Medicine
(December 15, 2017)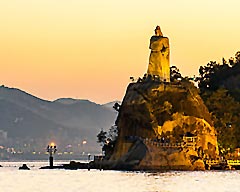 Gulangyu Island: The Island of Music
(December 13, 2017)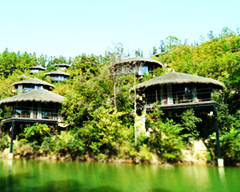 Mogan Mountain Farm Villas
(December 06, 2017)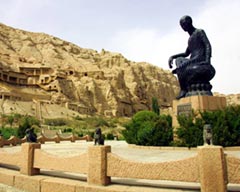 Kuqa: The Old Town on the Silk Road
(November 29, 2017)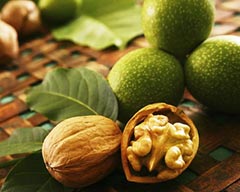 The Walnut Trees of Xinjiang
(November 23, 2017)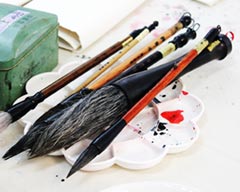 Chinese Ink-Wash Painting at China Cultural Centre, PNCA
(November 23, 2017)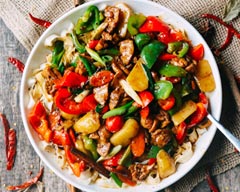 Famous Xinjiang Delicacy: Big-Plate Chicken
(November 16, 2017)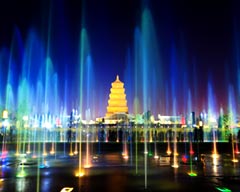 Shaanxi: New Glories on the Silk Road
(November 08, 2017)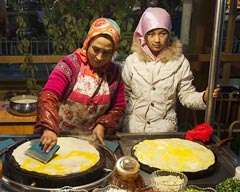 The Bustling Moyu Night Market
(November 01, 2017)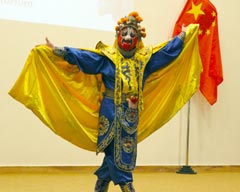 South-Central University for Nationalities Art Troupe performs in NUML, Islamabad
(October 25, 2017)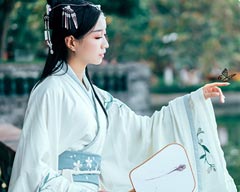 The Traditional Chinese Dress: Gowns
(October 24, 2017)