'Director's Cut': Argentine Artist Gonzalo Sojo at Satrang Gallery
Written by: Sana Shahid
Posted on: November 02, 2016 |

Comments | 中文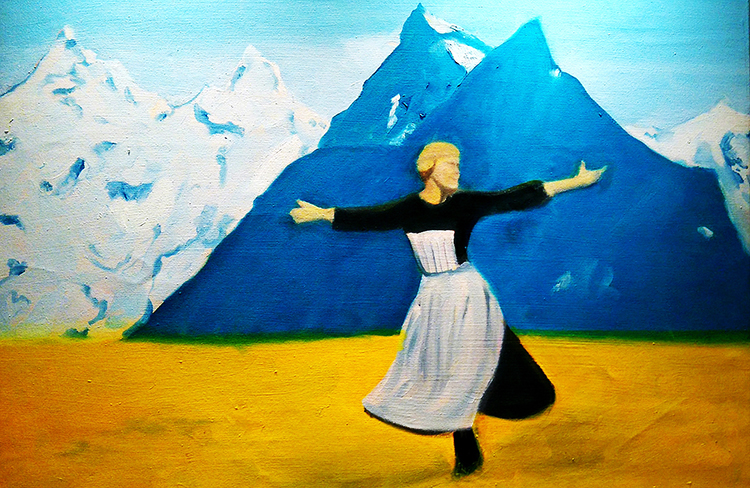 'The Sound of Music' by Gonzalo Sojo
Art and creative expression are free from geographical and cultural bounds. A solo exhibition by an Argentine artist, Gonzalo Sojo, which was inaugurated recently at Satrang Art Gallery in Islamabad, is a testament to this. The exhibition celebrated 65 years of diplomatic relations between Argentina and Pakistan. "This is why we prioritized a celebration that would focus on cultural events – we chose to stage an exhibition of works by the widely known Argentine artist Gonzalo Sojo", said Ivan Ivanissevich, the Ambassador of the Argentine Republic, while stressing the importance of the occasion.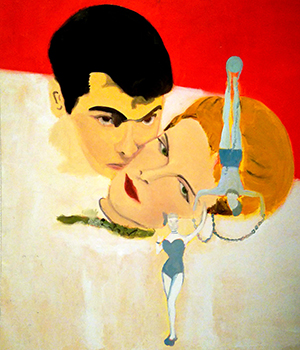 'Houdini' by Gonzalo Sojo
The exhibition proved to be a delight for art enthusiasts in the capital, and the presence of the artist at the event acted as the cherry on top. Gonzalo's paintings were widely appreciated by the attendees for their brilliant portrayal of exquisite imagery and abstract concepts.
"The most important constant of my art practice is appropriation", Sojo comments on his work. He states that an artist appropriates when he adapts imagery or concepts within the limitations of his medium from popular media or foreign cultures, and revives them in his own works. Gonzalo has depicted the scenarios that he grew up with, such as cinema stilts, comic books, and cartoon characters. For him, these memories never faded away, but rather were deeply engraved in his mind over the years.
Gonzalo stands with one of his paintings
Gonzalo has followed a minimalistic approach, with vibrant colours complementing the bold shapes that occupy his playful compositions. The vibrancy of the colours adds a sense of motion to his work, making it speak for itself. The artworks take viewers back to the mid-20th century, where characters like Alice in Wonderland, Julieta, and Maria from The Sound of Music inspired many generations. Most of us, irrespective of cultural background, have grown up with these stories and can relate to the imagery that the artist has worked with. By making use of celebrated characters from pop culture, Gonzalo's artworks evoke a sense of nostalgia in the viewers' minds.
Overall, the exhibition was a great success, and all credit goes to the gallery team for their persistent work in collaboration with the Embassy of Argentina to bring an eclectic series of paintings to the art community in Islamabad. This was the first time that Gonzalo exhibited his work in Pakistan. He was overwhelmed by the public's response, and this visit transformed his perception of the country.
Director's Cut will be on display for a month at Satrang Art Gallery. Gonzalo Sojo will also conduct an art workshop at the National College of Arts, Lahore, giving Pakistani art students something more to look forward to.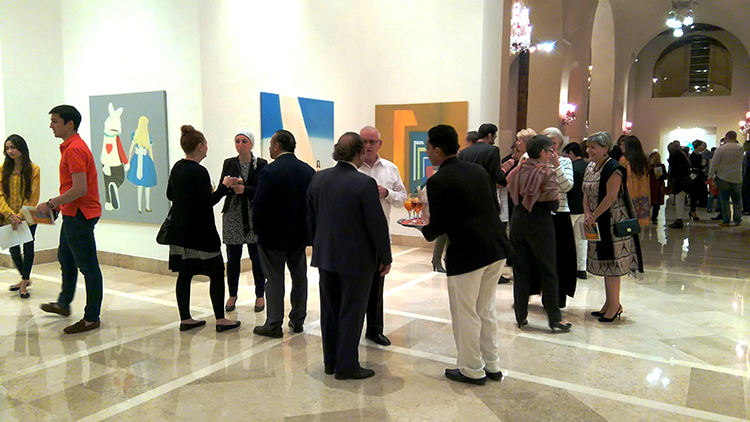 Guests at the inauguration
You may also like: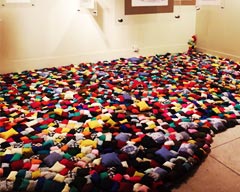 NCA Rawalpindi Degree Show 2017
(January 17, 2018)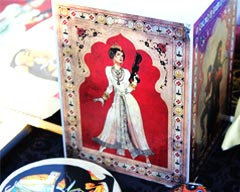 Winter Fete, Islamabad
(January 09, 2018)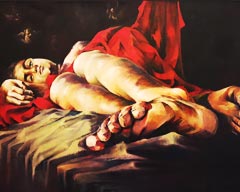 Review: 9th National Exhibition at PNCA
(January 02, 2018)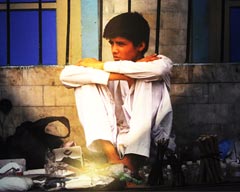 Yeh Hai Karachi 2: Photography and Film Exhibition
(December 20, 2017)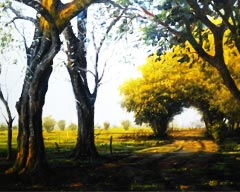 Art Review: Punjab Romanticism by Zulfiqar Ali Zulfi at Tanzara Gallery, Islamabad
(December 18, 2017)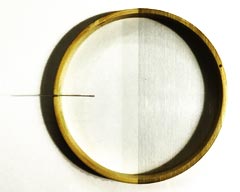 Art Review: Reading Between the Lines at Sanat Initiative, Karachi
(December 05, 2017)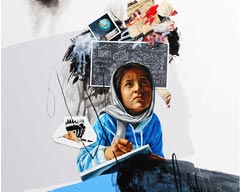 Art Review: The Onrushing 2 at Gallery 6, Islamabad
(December 04, 2017)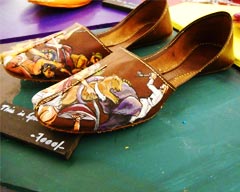 Daachi Arts and Crafts Exhibition 2017
(November 13, 2017)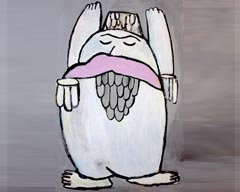 Art Review: 'Loompaland' at Studio Seven, Karachi
(November 09, 2017)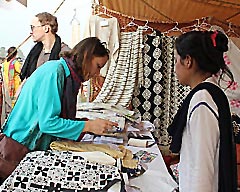 The Behbud Bazaar, Islamabad
(November 07, 2017)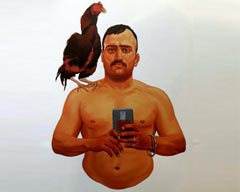 The Karachi Biennale 2017 (KB17)
(October 27, 2017)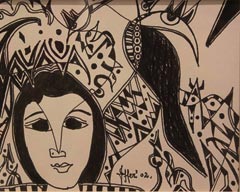 Wahab Jaffer Exhibition Opens at Tanzara Gallery, Islamabad
(October 20, 2017)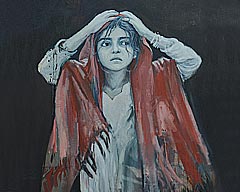 Art Review: Socio-Domestic at O Art Space, Lahore
(October 11, 2017)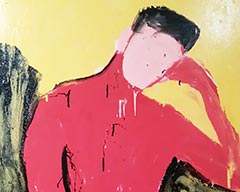 Art Review: 'Insta Loves II,' by Abdullah Qureshi at Satrang Art Gallery
(October 06, 2017)