Eric Visser: From Seattle to Islamabad and Beyond
Written by: Ismail Umar
Posted on: September 23, 2015 |

Comments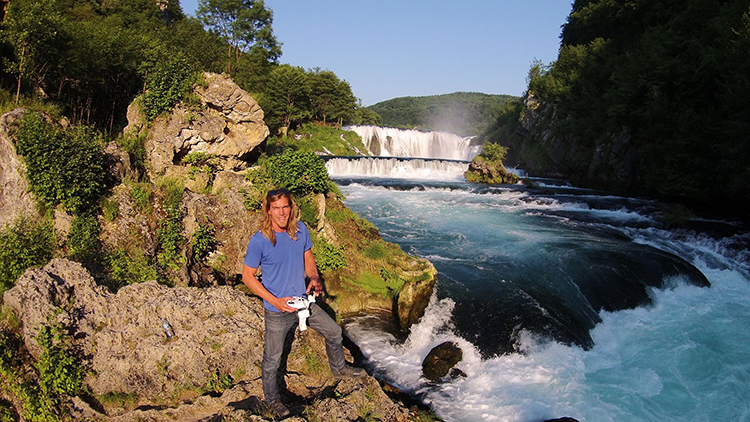 Strbacki buk waterfalls, Serbia
Meet Eric Visser. He's been on the road for the last 6 months. That's right; he left Seattle, Washington on his motorbike on March 15th this year, with no particular destination in mind. 6 months on, and he's quite literally at the other end of the globe, has seen a colossal number of countries and absorbed a plethora of cultures, and his journey is far from over. In fact, he doesn't plan on stopping before he reaches Australia! Currently, he can be found mixing with the locals in South Asia. While Eric was in Islamabad, Pakistan a few weeks back, Youlin caught up with him to get his thoughts on his journey so far.
Originally from the United States, Eric grew up and spent most of his life with his parents in Northwest Iowa, but for the last 8 years, he'd been living and working at an oil and gas company in Anchorage, Alaska. However, he always dreamed of taking some time off to himself and exploring the world. "One of my original goals, since I was 18, was to take one year off from school or work, and really explore who I would be, as a person, with the freedom of that. You get caught in this mundane "9 to 5" process of waking up, going to work, and then going home and living the same life every day. I soon realized that this was not the life that I wanted to get stuck in", Eric explained. "Finally, earlier this year, I decided to start exploring on my motorcycle". Eric is 30 years old now, so it took him almost 12 years to implement his plan. "I'm glad I finally did it!"
Eric started his journey from Seattle, Washington, and headed south. He saw pretty much all of the US before heading to Canada, and flew with his motorcycle from Toronto to Lisbon, Portugal. Other than this one flight, Eric's entire journey so far has been on his trusty motorcycle, a BMW R1200 GS Adventure. He has covered almost 45,000 kilometers on it since the start of his trip. He's documenting his journey on his travel blog, humorously titled 'No Chamba' (www.nochamba.com), which is Spanish for "no job" or "no work".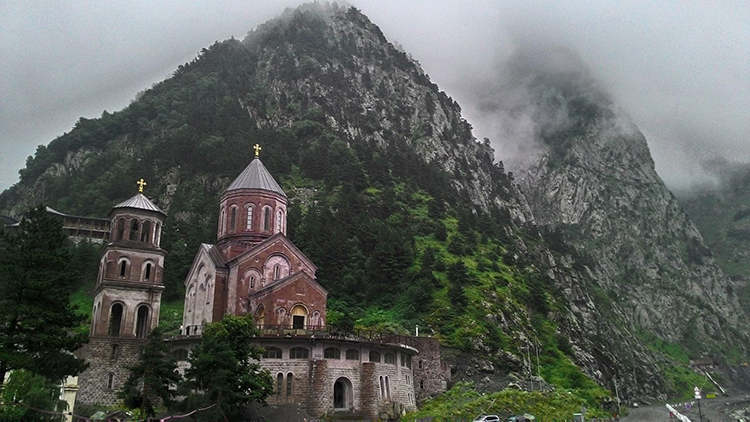 Georgia, Europe
After landing in Portugal, Eric spent about 2 months in Europe, in which he visited Spain, France, Andorra, Italy, Germany, Switzerland, Luxembourg, Austria, Czech Republic, Hungary, Turkey, Georgia, and almost all Balkan States including Croatia, Serbia, Macedonia, Montenegro and Greece.
Moving from Europe towards Asia, he then visited Turkey, Azerbaijan, Russia, Kazakhstan, Uzbekistan, Tajikistan and Kyrgyzstan, and finally traveled through China before reaching Pakistan. Here, he started from the Khunjerab Pass, and then visited Passu, Shimshal Valley, Hunza and Fairy Meadows, before coming down towards Islamabad.
Describing himself as "a huge mountain person", it was not long before Eric fell in love with the incredible natural beauty of Pakistan's north. "The mountains at Passu simply blew me away. The peaks here are so jagged, and the contrasting colors are simply breathtaking: an incredibly blue sky, brown, rocky mountains with white, snow-capped peaks, and lush green valleys in the distance. There aren't many places in the world that can match this beauty. I guarantee I will never, ever forget the places I've seen in Pakistan."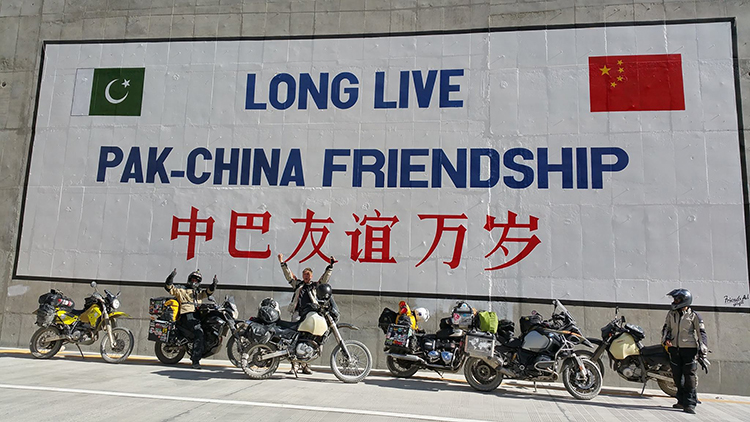 Eric with a group of motorcyclists near the China-Pakistan border
Initially, Eric had his reservations about traveling through Pakistan. His original plan was to cross Pakistan as quickly as possible, because of security reasons. But once he crossed the China-Pakistan border and saw what was on offer, everything took a 180-degree turn for him. "It was nothing like what I'd come to expect. Firstly, I had thought it'd be a lot dryer and dustier, like a desert. But it was quite the opposite. Secondly, I wasn't expecting such a variety of flavorful food, which was a very, very pleasant surprise for me. The third and most important factor was the people. I was astounded by how warm and welcoming everyone was towards me", he remarked. "It is almost depressing to think that many people in the world think of Pakistan as a dangerous country riddled with terrorism. It's something that everyone needs to experience in order to fully understand."
Eric plans to write good things about Pakistan on his blog – something along the lines of: "Forget everything you think you know about Pakistan, and just buy a plane ticket and go there!" He hopes to revisit Pakistan soon too, this time with more people from different countries.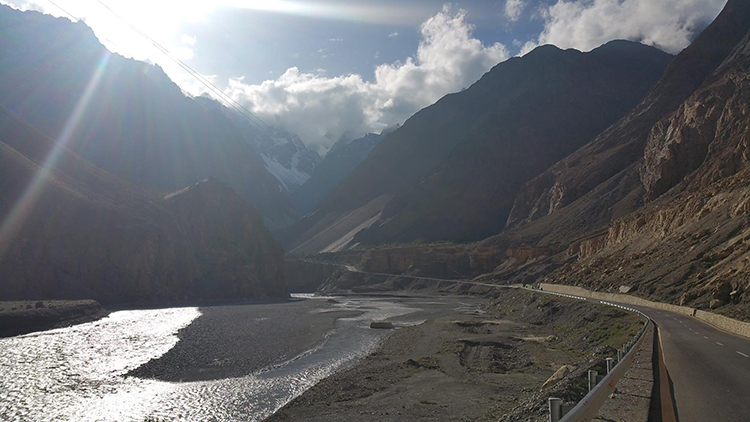 Eric is an admirer of Pakistan's natural beauty
Eric doesn't plan on ending his journey anytime soon. For now, his final goal remains to be Australia, but he's open to whatever adventure comes his way, and he's prepared to go wherever life takes him. One thing is for certain, though. For Eric, traveling is not a mere hobby. It's a way of life. "It is a very emotional experience. It gives you some of the highest highs and the lowest lows. You're faced with new problems and new situations every day. You're never in your comfort zone. But ultimately, it's all worth it. It's the most fulfilling challenge one could hope to experience."
All images have been provided by Eric Visser
Click to view picture gallery
You may also like: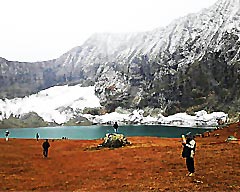 Trekking to Ratti Gali Lake
(January 29, 2018)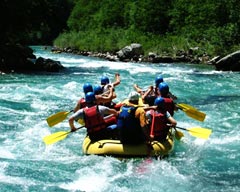 Water Adventure in Pakistan: Rappelling and Rafting
(January 22, 2018)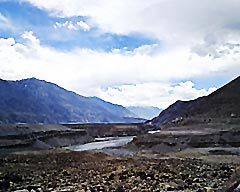 The Stunning Haramosh Valley and Kutwal Emerald Lake
(January 05, 2018)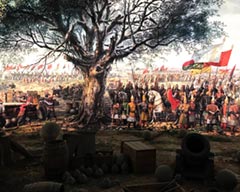 Istanbul's food streets resonate with history, culture and cuisine
(November 27, 2017)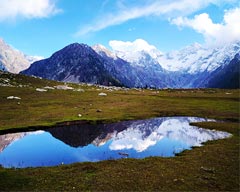 Trekking to Jahaz Banda
(November 03, 2017)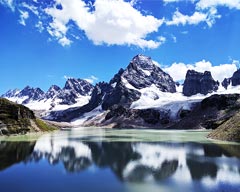 Diary of a Trekker: Arang Kel & Chitta Katha Lake
(September 27, 2017)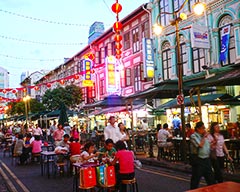 The Lion City: Diving into Multi-Ethnic Singapore
(June 05-2017)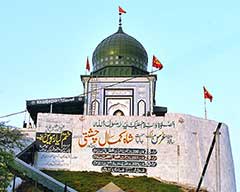 Kasur: A Day in the City of Shrines
(January 16, 2017)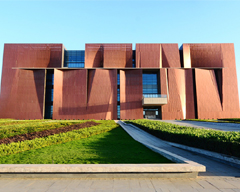 Yunnan Provincial Museum
(September 27, 2016)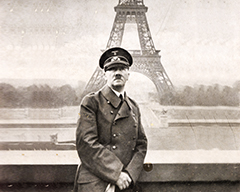 Nazi Legacies: Eagle's Nest and the Warsaw Uprising
(August 31, 2016)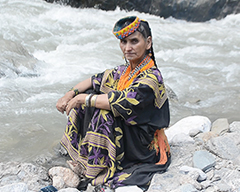 Experiencing Kalash: The Dwindling Pagan Tribe of Pakistan
(August 25, 2016)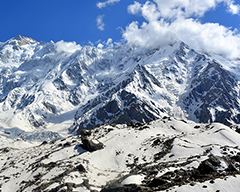 Meeting the Mammoth Part II: Nanga Parbat Base Camp
(July 11, 2016)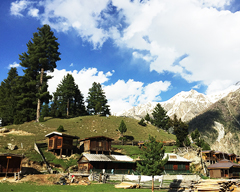 Meeting the Mammoth Part I: Trekking Up to Fairy Meadows
(July 05, 2016)