Faiz Ghar - Resurrecting Our Language, Art and Culture
Written by: Momina Mindeel
Posted on: January 05, 2016 |

Comments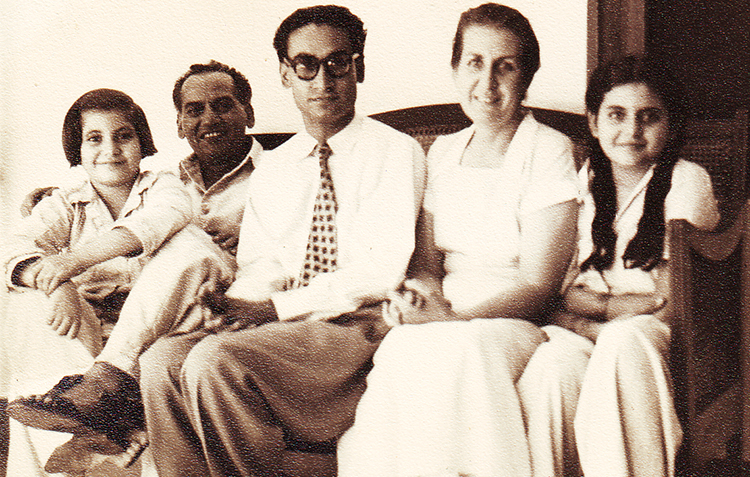 Faiz with his family - Empress Road, 1955
House no. 126, F Block, Model Town Lahore, is no ordinary house like others located in the same street. Snuggled unceremoniously amidst a row of conspicuous houses, it has a rather unassuming exterior for a place that serves to carry on the legacy of one of the greatest poets of Pakistan, Faiz Ahmed Faiz. Widely known as Faiz Ghar, this project formally began functioning under the supervision of the Faiz Foundation Trust, back in 2009. It now boasts an array of art and cultural activities, including poetry recitation, yoga and meditation classes, and sing-along music sessions. Since its inception, Faiz Ghar has played a momentous role, not only in the promotion of art and culture, but also the propagation of the Urdu language.
Faiz Ghar is a sacred sanctuary for lovers of the legendary poet. Upon entering the house, you are requested to take off your shoes. The lower portion has a small museum containing Faiz's belongings, a small hall for routine activities, and an office, whereas the upper portion houses a small library that receives monetary funding from the Government of Punjab.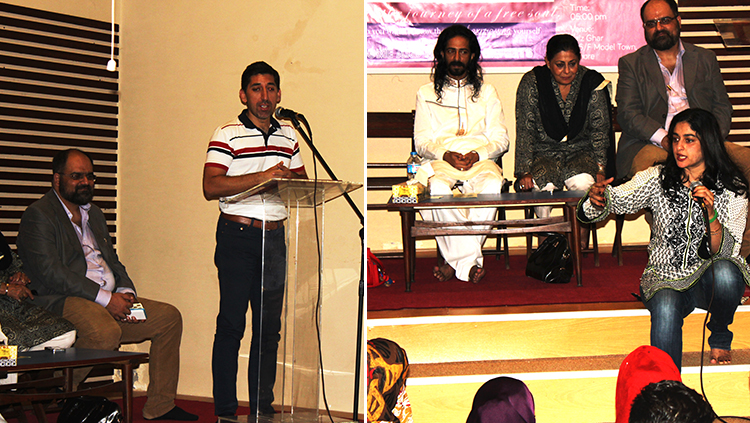 Adeel Hashmi (grandson of Faiz Ahmed Faiz) and Nadia Jamil speaking at Faiz Ghar
The museum contains the poet's memorabilia, including family pictures, his personal dress suit, armchair, muffler, astrakhan cap, cigarette case, letters, medals and postal cards. The archives contain a rich history of communication between the poet and his wife, Alys Faiz, preserved in the form of their letters. Quite recently, a female student from Jawahar Lal Nehru University, India, wrote her Master's thesis on Faiz's wife, all by using the wealth of knowledge provided to her by Faiz Ghar.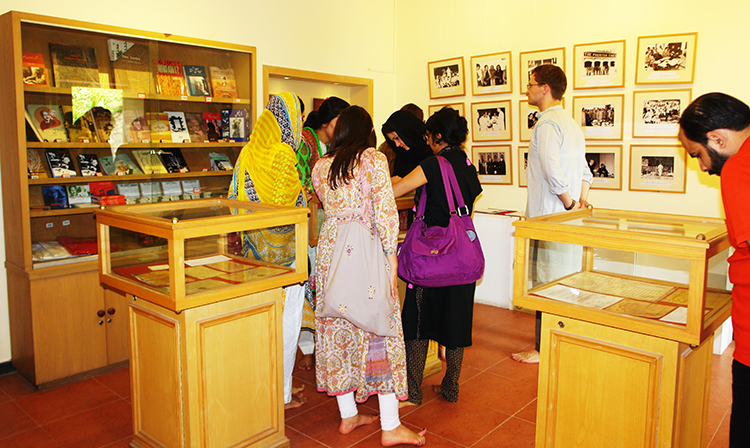 Students visiting Faiz Ghar
While highlighting the role played by Faiz Ghar in the promotion of the Urdu language, Rafiq Jaffer, Founding Member and Management Committee Associate at Faiz Ghar, said, "For the past three years, we have been organizing fortnightly lectures on 'Understanding Faiz'. His entire collection has been preserved, along with its interpretation, in the form of audio cassettes. You can call that our little contribution towards diffusing his message." Furthermore, according to Jaffer, 'Understanding Ghalib' has also been initiated alongside 'Understanding Faiz' in the past year.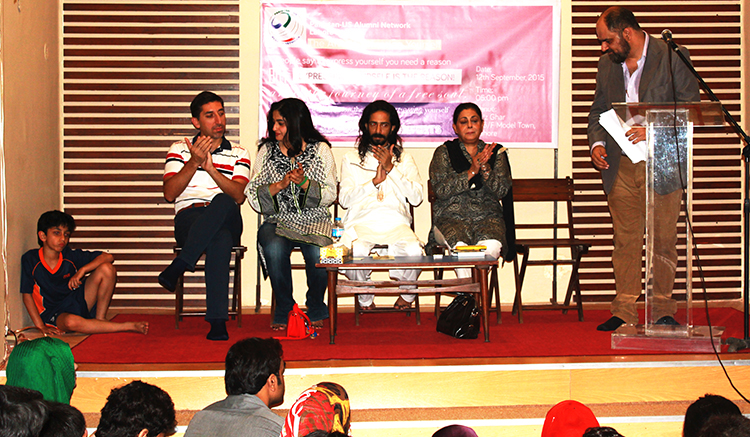 Adeel Hashmi, Nadia Jamil, Seemi Raheel and other distinguished speakers at the 'Bol' lecture series
The scope of various other activities has also widened since last year. Every Sunday, the house conducts yoga and meditation classes, sing-along music sessions (known as Sur Sangeet), individual music classes with Ustaad Basharat Butt, guitar and keyboard classes with Osman Raja, and a special session for children by Jhonson Julius, called Bachon ki Baithak.
With the exception of music and yoga classes, everything is free and open for everyone, living in any part of the country, or the world, for that matter. On weekdays, poetry recitation classes (Adbi Saraye and Shair ki Baat) and inspirational lectures by Tanzeela Khan are conducted. The lectures range from event management classes to sessions dealing with women's societal problems. There are various activities designed for the elderly as well. 'Stand up, Speak Up' is a motivational workshop aimed at helping participants unveil their true selves. Although the content of these workshops is catered to a mature audience, everyone is welcome to join in. In addition, a fortnightly lecture series titled 'Bol' was initiated in 2014. The lectures invite distinguished speakers from all over the country to motivate our youth through inspirational stories.
The list of activities does not end here. In conjunction with the Faiz Foundation Trust, Faiz Ghar has been organizing the 'Faiz International Festival' for the past two years. The festival, which last took place in November 2015, features an unadulterated blend of music, art, culture and language. It is an amalgamation of theater performances, musical evenings, art exhibitions, literary discussions, folk nights, and much more. According to Rafiq Jaffer, this groundbreaking event has inspired numerous people to write on Faiz. Last year, a large number of books on Faiz and his poetry were launched at the festival.
Faiz Ghar takes pride in organizing events commemorating our poetry and music legends. Last year, memorials were organized for Iqbal Bano, Mehnaz Begum, Zubaida Khanum and Rasheed Attre, attended by music lovers from all over the country. Ever since its inception almost 7 years ago, Faiz Ghar has diligently taken on the task of resurrecting the legacy of all our heroes in the fields of language, art, culture, and beyond.
You may also like: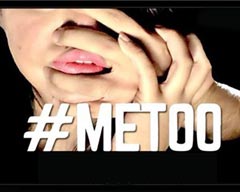 Theatre Review: #MeToo by BlankPage Productions
(January 12, 2018)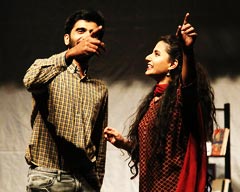 Theatre Review: Bol Kay Lubb Azad Hain Teray
(December 21, 2017)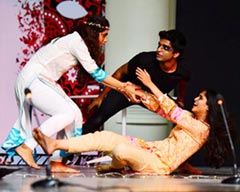 The Fringe 2017 – Intra-IBA Theatre Competition
(December 15, 2017)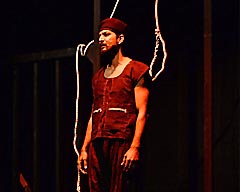 Theatre Review: Ajoka Theatre's 'Intezaar'
(November 30, 2017)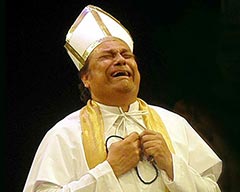 Theatre Review: 'Yahudi ki Larki' by NAPA at National Theatre Festival 2017
(November 02, 2017)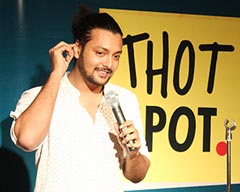 Bachay Panch Hi Achay (5 Kids are Enough) - A Saturday Night Comedy Show
(October 17, 2017)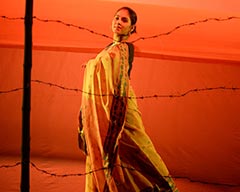 Ajoka Theatre's 'Shehr-e-Afsos - A City of Sorrow'
(October 13, 2017)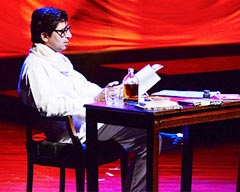 Theatre Review: 'Kaun Hai Yeh Gustakh' - Ajoka's Play about Manto
(October 12, 2017)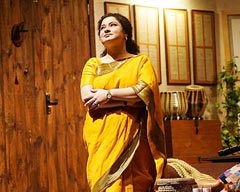 Theatre Review: 'Mushk - Fragrance' in Lahore
(October 10, 2017)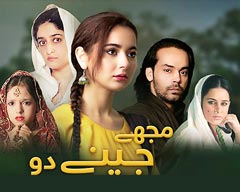 Drama Review: 'Mujhay Jeenay Doh'
(September 22, 2017)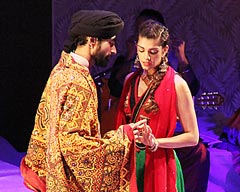 Heer Ranjha – Retelling Kaifi Azmi's Script in an Urdu Musical
(September 11, 2017)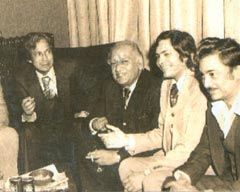 70 Years of Theatre: A Flashback Through the Ages
(August 30, 2017)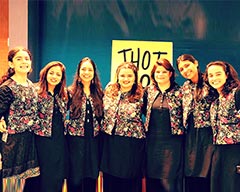 'The Khawatoons' Celebrate their First Anniversary!
(August 02, 2017)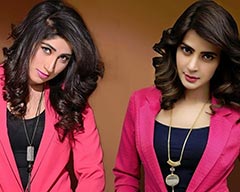 'Baaghi', a serial inspired by Qandeel Baloch
(July 31, 2017)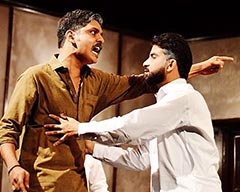 'Mulzim Ya Mujrim' – A Theatrical Production
(July 25, 2017)