Film Review - Good Morning Karachi
Written by: Ismail Umar
Posted on: January 12, 2015 |

Comments | 中文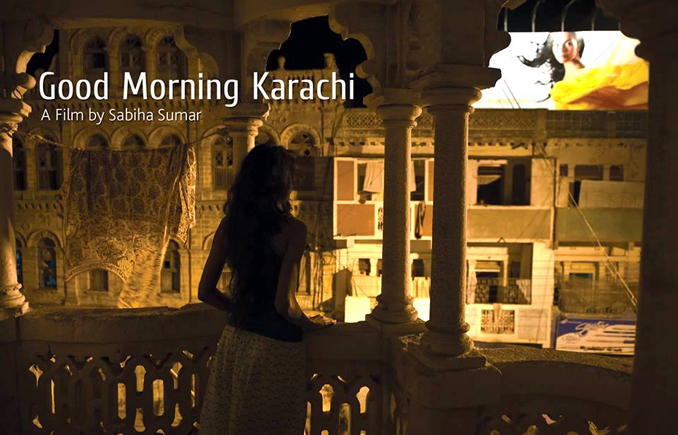 Film: 'Good Morning Karachi'
Sabiha Sumar is a Karachi-based filmmaker who has earned much acclaim for her work, which primarily deals with social and political issues such as women's rights and the societal effects of religious fundamentalism. Her first film, titled Khamosh Pani (Silent Waters), was released back in 2003. It was played at various film festivals around the world, earning a number of international awards. Since then, Sumar has also made a number of documentaries that address women's issues in contemporary society. "My stories tend to have a lot of women because I have worked with women writers", says Sumar. "Moreover, being a woman, these are issues that I can relate to".
Sumar makes her second attempt at filmmaking with Good Morning Karachi, which first premiered at the South Asian International Film Festival (SAIFF) on 9th November, 2013, and finally hit Pakistani theatres in the first week of 2015.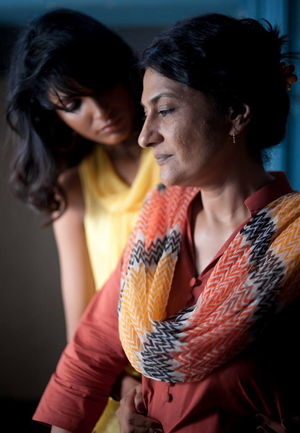 Saba Hameed (right) as Rafina's mother
Based on a novella by writer Shandana Minhas, it follows Rafina (played by the dazzling Amna Ilyas), a vivacious young woman from a low-income background who likes to dream big. She lives in a small Karachi apartment with her widowed mother (Saba Hameed) and younger brother. Her overprotective mother opposes her ambitions and wishes to get her married against her will. However, it is her khala (aunt) Rosie (played by the talented Beo Raana Zafar) who supports and encourages her in pursuing her dreams.
Rafina gets her lucky break when Rosie takes her to a modeling agency where she works as a beautician. Rafina's unadorned beauty doesn't go unnoticed at the agency. Much to her mother's dismay, she is offered a modeling contract for an ad campaign, and experiences a swift rise to fame. Thereafter begins the story of a young model torn between her dreams and societal expectations, and the impact of her career choices on her private life. "This film is about the youth realizing their dreams and it is a very real portrayal of the changes in Pakistani society at present", Sumar comments on her film. "It's a coming-of-age-story about the young men and women in the country".
The title "Good Morning Karachi" alludes to a fictional radio show in the film, heard over some riveting shots of Karachi's cityscapes, setting the backdrop of the social, political and religious anarchy confronting the city. The film is set in the year 2007, revisiting Benazir Bhutto's return to Pakistan before her assassination. It depicts the rise of religious fundamentalism during that period, with conservatives setting fire to billboards of female models.
The film boasts guest appearances by various iconic personalities, including actors Faisal Qureshi, Mohib Mirza, Farhan Ali Agha and Savera Nadeem, models Rubya Chaudhry and Aamina Sheikh, singer Zoe Viccaji, stylist Mariam Azmi, famed RJ Khalid Malik, as well as prominent fashion designer Deepak Perwani, who plays himself. These celebrities typify the fashion fraternity in the film, which Rafina aspires to be a part of.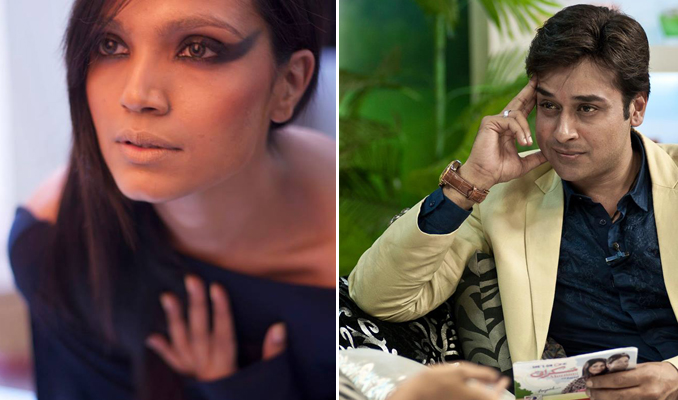 The film features cameos by various celebrities including Aamina Sheikh and Faisal Qureshi
However, despite the capable cast, top-notch cinematography and abundance of cameos, overall the film feels unrefined; it's almost as if it's trying to say too much, and is unable to effectively communicate its message. Sumar has tried to link Rafina's personal and family struggles to the broader sociopolitical problems facing the city of Karachi. However, the link between the two seems somewhat arbitrary and irrelevant, and sometimes you feel as if you're watching two separate films playing as one. The decision to set the story in 2007 and accommodate Benazir Bhutto's assassination in the narrative seems an unnecessary inclusion.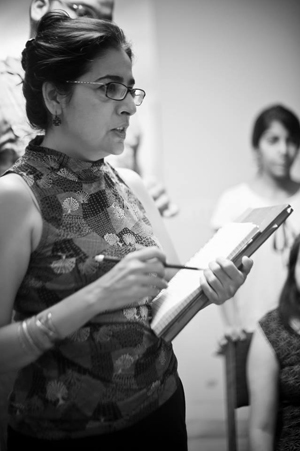 Director Sabiha Sumar
Another directional weak point is the unrealistic portrayal of Rafina's lifestyle. Although she comes from a conservative, lower-middle class background, she is seen wearing tank tops at home, which feels inconsistent with the rest of the narrative. Moreover, we are told that her spoken English is weak, but somehow she speaks flawless English with her family at home.
Lastly, the film ends quite abruptly, without appropriately addressing the various issues that it tries to tackle. The impact of the film dies down as it concludes without providing the viewer with any answers.
On the whole, Good Morning Karachi fails to create the impact that it initially promises. There is no doubt that the film boasts excellent cinematography and provides many enjoyable moments in its first half. But overall, it comes across as too ambitious, taking up more issues than it can handle. The result is that it is unable to effectively communicate its message to the viewers and ends up feeling rather disjointed.
All pictures have been taken from the official Facebook page of 'Good Morning Karachi'
You may also like: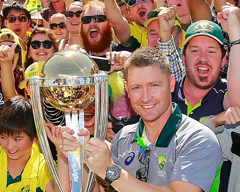 Australia Pulverizes New Zealand to Bag World Cup 2015 Trophy
(March 30, 2015)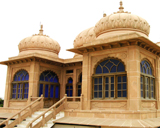 The Undying Grandeur of the Mohatta Palace Museum
(March 29, 2015)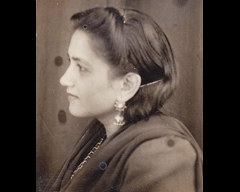 Ada Jafarey: A Tribute
(March 27, 2015)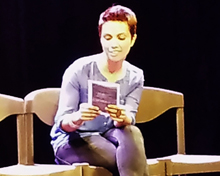 Me, My Mom & Sharmila: Fawzia Mirza and the Brown Woman
(March 26, 2015)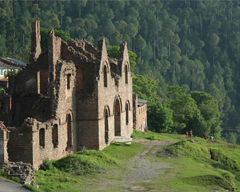 Silk Road: The Picturesque Mansehra and Abbottabad-VI
(March 25, 2015)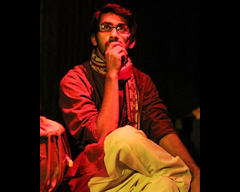 Azeem Hamid and the Independent Theatre Company
(March 25, 2015)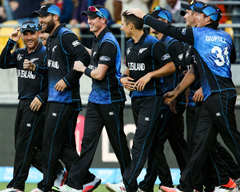 New Zealand to Choke South Africa and India to Overpower Australia?
(March 24, 2015)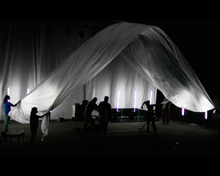 NAPA International Theatre Festival 2015: 'Among Fog'
(March 20, 2015)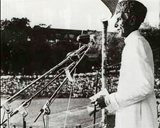 Pakistan Resolution Revisited
(March 20, 2015)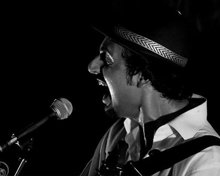 Faizan Tirmizi - The Ideology of an Aspiring Musician
(March 12, 2015)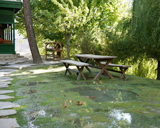 Hunza Valley: A Fine Balance between Tradition and Modernity
(March 10, 2015)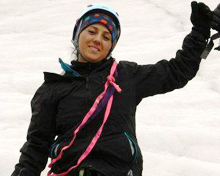 Samina, we are proud of you!
(March 06, 2015)