Gina and Pappasallis: Nourishing Islamabad with Love
Written by: Eeman Amjad
Posted on: July 09, 2014 |

Comments | 中文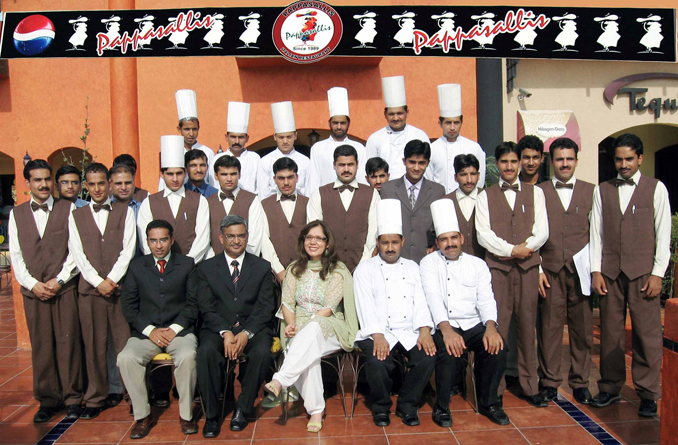 Gina with her team at Pappasallis (Rawalpindi)
If you lived in Islamabad during the 1990s, you will definitely have a few memories of waiting for a table at Pappasallis with your family. The local eatery that introduced family fine dining in Islamabad opened its doors in 1989. There were exactly eight tables fitted into two small shops with a limited menu. Twenty-five years later, the same restaurant comfortably houses thirty-two tables; has two successful branches and has long been famous for establishing itself not just as a family restaurant, but a local institution.
Talking to the owner and force behind the restaurant, Zeenat Ayesha (popularly known by her moniker Gina) the story of Pappasallis begins years before its conception in 1989. As a young BA graduate from Kinnaird College, Gina wanted to pursue further studies abroad, but since it was uncommon for girls at the time to do so, she avowed to earn her own money. "I knew how to bake," she recalls, "so I would sell these tarts at the golf course while we were living in Riyadh. I soon realized it would take me a lifetime to make that kind of money." A few brief years working at Avon, she had enough funds to pursue hotel management at the notable Conrad Hilton College, University of Houston. "I ended up working in a couple of restaurants, always Italian; that is where my love for Italian food came from." Years later that love and experience would influence the concept of Gina's own restaurant. "I came back to Pakistan and interviewed at Marriot, then Holiday Inn, with Perry Sheikh. He gave me the job right away." While working there, she soon recognized that as a young woman, there was no future for her in hotel management at that time. The realization that "my ideas would be poached with no credit and no promise of a promotion" prompted her to start thinking of starting something of her own, perhaps a restaurant.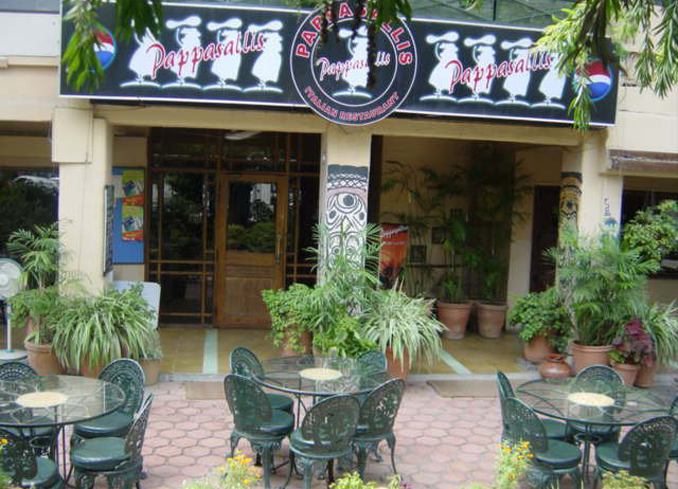 Initially, it was hard to find funding, as banks wouldn't give loans without any collateral. Eventually, her father loaned the initial start up money. "I still remember asking him, 'What if I can't return the money', and he said, 'Then I will consider it a qarz-e-hasna (money spent in the way of God).'" After finding the least expensive venue available to start her new venture, Gina opened the doors of Pappassalis to Islamabad. The experience was unnerving; the first day there were barely any sales and the second day followed suit. "But on the third day," Gina recounts, "it was the weekend, and it was crazy. The manager had to stand on a chair to stop people from coming in." The restaurant was house full and since that weekend, there would, for a long time to come, be long queues of people waiting to find a seat, including the then President Ghulam Ishaq Khan. "Those were different times," she remembers, "We didn't even have enough money for a proper oven. It was a handmade one that you had to spin."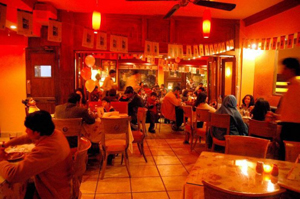 Pappasallis was a first in many categories, a trendsetter. It was the first restaurant in the city to introduce fine dining in Islamabad; the first to introduce uniforms to waiters, a breadbasket, a salad bar, and the list continues. "Initially when I started, I didn't realize it would last so long; people conjectured that maybe we would remain open a maximum of two years, but I think it was my passion that kept me going. I kept doing things: expanding the restaurant; opening Bistro in 2000, celebrating our first birthday with a local band called 'Me and the Band' that was under a tent with all the food you could eat with just a fifty rupee entry ticket. I saw customers tearing hundred rupee notes, giving half of the note to the waiter to bring food and promising the other half once the food arrived. It was wild!"
"I now think back and realize that it was not just a restaurant, it was an experience," she reminiscences. The small restaurant was a huge part of the life and soul of the city. It wasn't just about the food; there was the entertainment and theme nights, some international themes such as Valentine's Day and Halloween, and local ones, such as Chand Raat and Pakistan Day. People really enjoyed the themes, the music, the getting together at one location. New Year's was always special with live music, countdown, and fireworks. In 1992, when Benazir was flying back for her Long March, the Nation released the headline "Why won't the government let Benzair have lunch at Pappasallis?" The restaurant had become synonymous with the city, an integral part of its identity.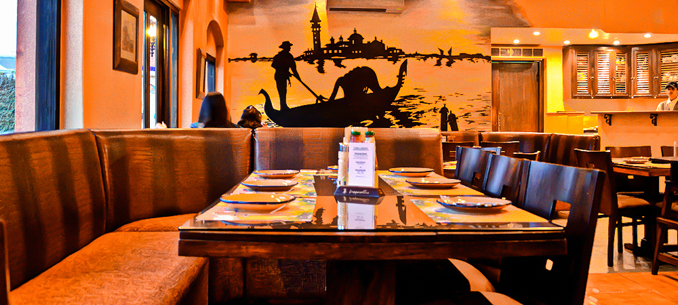 Pappasallis expanded with a franchise in Karachi, which initially did well, but for some reason couldn't keep up. "From the outside it seems really easy, but this industry needs a lot of hard work and day to day effort, with constant changes in trends and the need to keep innovating," Gina iterates. The one in Rawalpindi has become their success story, and they have another branch opening soon in DHA. However, the restaurant business, even in Islamabad, has become survival of the fittest, with tough competition, and a great deal of turnover from waiters and chefs. "I have become very involved again; in the middle I had left things to work on their own, but I realized we hadn't created a system yet and now we're working on that. "
These past twenty-five years for Pappasallis has seen a lot of change, but Gina still holds onto the core values of persistence, consistency, innovation and passion that once made Pappasallis home to many Islamabadis. She is all about making her restaurant socially conscious; she is currently the president of Development in Literacy (DIL) Islamabad Chapter, supporter of Umeed-e-Noor and the SOS Village. The restaurant supports many cultural activities especially young theater groups, holding talks on young business entrepreneurships in Pakistan. "If I can encourage one or two children I am happy, and Pappasallis is all about giving back to the community and encouraging the youth."
You may also like: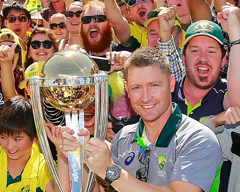 Australia Pulverizes New Zealand to Bag World Cup 2015 Trophy
(March 30, 2015)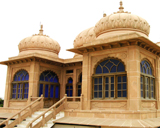 The Undying Grandeur of the Mohatta Palace Museum
(March 29, 2015)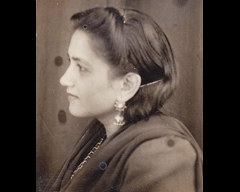 Ada Jafarey: A Tribute
(March 27, 2015)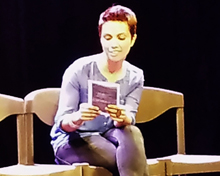 Me, My Mom & Sharmila: Fawzia Mirza and the Brown Woman
(March 26, 2015)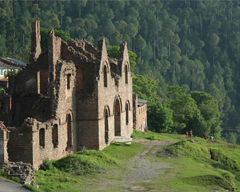 Silk Road: The Picturesque Mansehra and Abbottabad-VI
(March 25, 2015)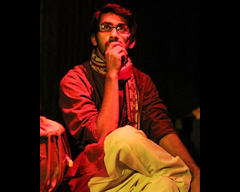 Azeem Hamid and the Independent Theatre Company
(March 25, 2015)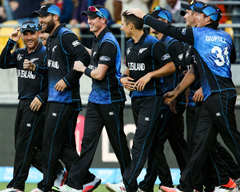 New Zealand to Choke South Africa and India to Overpower Australia?
(March 24, 2015)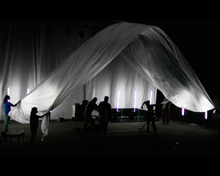 NAPA International Theatre Festival 2015: 'Among Fog'
(March 20, 2015)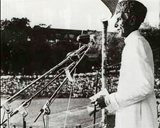 Pakistan Resolution Revisited
(March 20, 2015)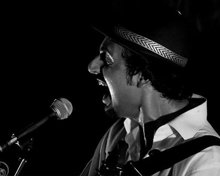 Faizan Tirmizi - The Ideology of an Aspiring Musician
(March 12, 2015)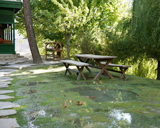 Hunza Valley: A Fine Balance between Tradition and Modernity
(March 10, 2015)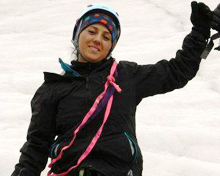 Samina, we are proud of you!
(March 06, 2015)