Hissam Hyder: For Love of the Game
Written by: Jalal Hussain
Posted on: March 03, 2014 |

Comments

Few Pakistanis are aware of a hero within their midst who is consistently winning laurels for the country and is flying Pakistan's flag high wherever he goes. Youlin caught up with Pakistan's ace polo player, Hissam Ali Hyder for an in depth interview just after he returned from winning the snow Polo World Cup in St. Moritz, Switzerland.
Since when have you been playing Polo and how were you introduced to the game?
My grandfather played and my father played. I rode horses as a young kid but I wasn't into polo till my late teens. By chance, someone gave me the opportunity to play in The National Open in a very good team; I gave it a shot and we won. That's when I really got the polo bug and have never really looked back from there
The last 11 years have been a rollercoaster ride for me. I started playing professionally at age 19. I was to go to college in the States but couldn't get my visa because of the backlash after 9/11, so I ended up in the U.K. where I thought I'd stay for six months and then head to the U.S. for the summer semester. While in the U.K. I called up a couple of people up who played polo and through them I met this amazing guy called John Horsewell. He was one of the world's most renowned polo coaches and took me under his wing. I started working for him and never looked back from there. He was very well connected so I got some great opportunities to play polo. I was quite lucky in meeting some incredible people along the way who have made me the man I am today.
Tell us a little bit about the game. What is a score called and why do the teams change directions whenever there is one? Are there are coaches in polo?
Polo has the biggest field in any sport in the world. It's almost the equivalent of 6 or 8 football fields. You play four on four and whoever scores most goals wins the game. It's very handicap based. In Pakistan you can't have a team with a handicap of more than 14. I have a handicap of 6, so the other three players on whichever team I play can't have handicaps that add up to above 14. In England the team handicap limit is 22, in India its 20 and in Argentina it's 40.
How do you determine an individual handicap?
Handicap is combination of your ability, your understanding of the game and your potential to perform in a particular country. It's got nothing to do with goal scoring. There are many authorities around the world that determine your handicap. Mine was set by England, Argentina and Pakistan. Your handicap depends on your circumstances, on how well organized you are in any particular country. If I go and play in China, I don't have very good horses there, so another guy who is better organized and has better horses will play better than me and, hence, will have a higher handicap than me. England has a strict criterion to determine your handicap. All the players there have their own horses and they are all very organized, so that's the best platform to determine it.
Is number 4 the weakest player on the team?
No. Polo is the only sport apart from, maybe, sailing that has an amateur on the team, who also funds it. I wouldn't have a job if there weren't an amateur player on the team. This player hires a professional to increase the handicap; if he himself has a handicap of 0 wants to play in the Pakistan Open, he will hire me on his team because I have a handicap of 6 and he would ideally want the overall handicap of his team to be somewhere around 14, which is the limit. Sometimes, you also have two amateurs on the team and two professionals; that depends on the teams and the levels of the tournament. It's quite different from other sports like football or cricket where the owners don't actually play for the team themselves. If you are an amateur or not a very good polo player and have an organization, and if buy the right horses and get the right professionals, you can compete at any level in the world; you can even play the U.S. Open and the British Open as an amateur. That's the high; all of a sudden you come into a sport with little or no experience, and if you have the means and funds, you can hire the world's best players and go and compete in these major competitions.
What in your view makes a good polo player?
First of all, you have to be very well organized. Frankly, there is not much difference in terms of the ability of polo players. What makes the differences is what you sit on. The horses are 90% of the game. If you take two players who have a handicap of 6, and one is not very well mounted while the other is super mounted, you can clearly tell the difference on the pitch. I know how to do everything but if my horse doesn't stop when I want it to or doesn't turn when I need it to, and it doesn't allow me to make the plays that I normally do, I cannot play to the best of my ability. The number one polo player will always be mounted on the best horses available.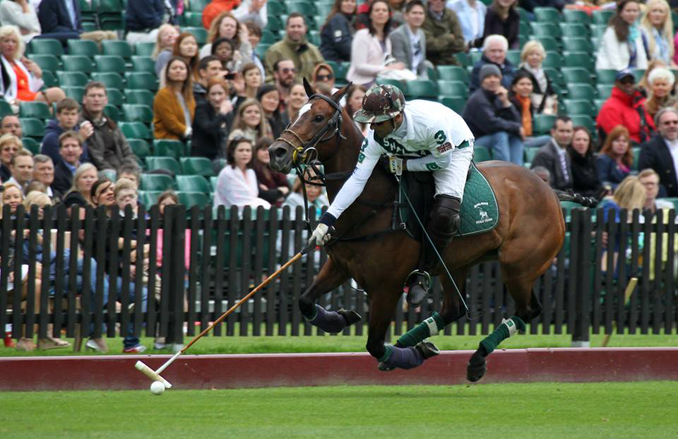 At the Royal Windsor Cup 2013
Do you always use the same horse throughout the game?
I don't own any horses in Pakistan but in England I keep between 10-12 horses, the only country where I own horses. In Pakistan I play for local teams so they provide horses for me. I work for the same team for a couple of months; the team gives me 6 or 7 horses that I play with for the whole season.
Do you have any specific regimens or rituals in polo?
I run a lot. You train how you feel is right; if you're playing a lot of polo throughout the year you don't want to overexert yourself doing training. I'm playing almost 130 games a year; mentally and physically, that's very challenging. You get very tired, and there is no point in pushing yourself to the point where you get injured. In sports you have ups and downs. Sometimes you don't feel like training. When you're in form and are playing well, you have the tendency of going over the top and training hard. If you're not playing well you might want to relax for one month and take it easy. Polo is different from other sports; I don't need to be muscular to do well. If you put a football player on a horse he'll pull all his muscles after a while. Polo players have a different set of muscle groups and don't need conventional weight training that might be the norm in other sports. As a polo player, you're riding so much that it's what keeps you in shape.
Is it true that there are no left handed players in polo?
Polo rules don't allow for left handed players. It gets dangerous having a left handed player in polo; you can end up hitting each other while playing. If two right handed players are trying to meet each other, and there is a left handed player who tries to intervene, you'll end up crashing into each other because you are both trying to get the ball. There were a couple of really good players who were lefties but they had to change and started playing right handed.
Which Polo player has been an inspiration to you?
The Argentinian Adolfo Cambiaso is someone I look up to. He's the best polo player in the world. You'll probably ever have only one of him in the history of this sport. He's won everything around ten times each; he's the ultimate player. You can't be like him, but you appreciate what he does.
Is polo a sport for the elite? How hard is it to break into the polo cirque?
If you want to play polo and play at the highest level, you do need money. If you want to play yourself you'll have to make your own team, buy good horses. Economics does play a big part. But even if you have money it's quite difficult to begin; you have to find the right people, make an organization, and get into tournaments. It's a long process.
What about the polo players in Chitral? They have an annual tournament there every year. Aren't any talent hunters picking up players from there?
That's different polo altogether. Our team in Lahore has 30 Argentinian horses and they go around 40 km/h. The Chitralis' horses would go at about half that speed.
Is it financially lucrative to play polo?
Let's just say the more popular sports like cricket don't even come close to the amount of money one would make in polo. But you have to realize there are a lot of overhead costs as well. Maintaining horses around the world is quite expensive; when you buy them you also hire people to take care of them; then you have to continuously upgrade the horses for improved performance People do not realize how much money even professional polo players have to spend.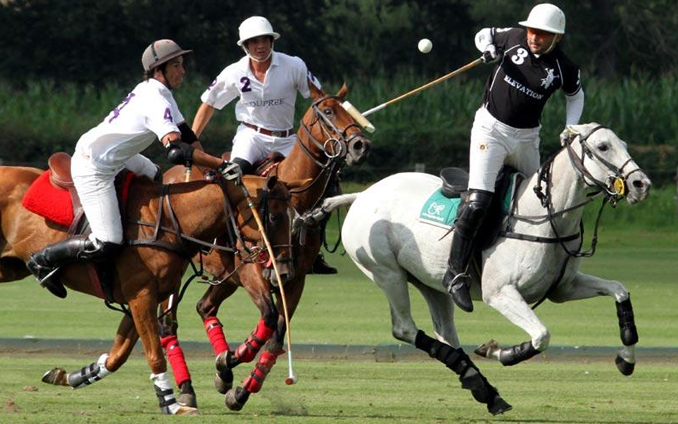 Fighting Andrez Sorzana for the ball at the Holden White Cup, Final Subsidiary Ambersham Cup
What has been your fondest memory playing Polo, thus far?
When I was really young I played a match in Palermo, Argentina, which is considered to be the cathedral of polo. Even when the stadium was empty, I was awestruck by the aura surrounding me; it's located right in the center of Bonsais and has a capacity of 25,000. Playing at Palermo is every player's dream; it's the pinnacle of one's career. I cannot put into words how I felt playing there; it was truly the most special moment in my career
Do you enjoy offense more or defense?
I'm known for my attacking style of play, but it really depends on the team I'm playing for and the tournaments I play. Sometimes I have to play defensive; other times offensive. It all comes down to team structure. Since I play with several different teams and players throughout the year, my role really isn't confined to a particular style of play.
Have you faced any injuries so far in your career?
I've faced my fair share of injuries, but thankfully nothing serious. There is a general misconception that polo players tend to get seriously injured. You have the odd freak accident but it's quite a safe sport. I had a minor muscle sprain near my collar bone a couple of weeks ago but its healed now!
How many World Cups have you played for Pakistan?
I think I've played four or five World Cups now. There is a World Cup every four years.
I remember I was a little kid and I saw you play a World Cup match against India at the Lahore Polo Club, 11 years ago.
That was quite a memorable match. We won that game and it was a great win for Pakistani polo but unfortunately we did not take it on from there. The state television also broadcast it live, so the whole nation was watching it. Polo was on a high then, but we could not capitalize on the hype. The Polo associations and the powers that be should have been more proactive in building on from that game.
How is the game run in Pakistan? Who selects the team?
There are not a lot of international tournaments as players prefer to participate in private tournaments. The authorities have now placed a restriction on players for World Cup events. A player with a handicap of more than 5 goals is not allowed to play. They want all the world teams to compete at the same level. Since I have a handicap of 6 goals, I cannot play in World Cup events anymore. The highest team that Pakistan can currently make is with a handicap of 18 goals. We have three players with a handicap of 4 and I have a 6-goal handicap. The U.S. can bring in a team with a combined handicap of 30 goals. So if they play us, the match will be lopsided. They're in a different league altogether.
How was your experience playing at the Royal Windsor Cup 2013?
I've been playing the Royal Windsor Cup for the last ten years. I got to the semi finals in 2012 but 2013 was the first time I actually managed to get into the finals. Unfortunately the team that I was playing for, Shalimar, lost, but it was a very close game and could have gone either way. Kassem Shafi, a Pakistani origin investment banker, owns Shalimar and is an amateur player. He has a handicap of 0 goals. He is a polo fanatic and makes a team every year. I've been fortunate enough to play with him for the last 6 years. It's a very tough tournament; the best teams in England are competing for glory.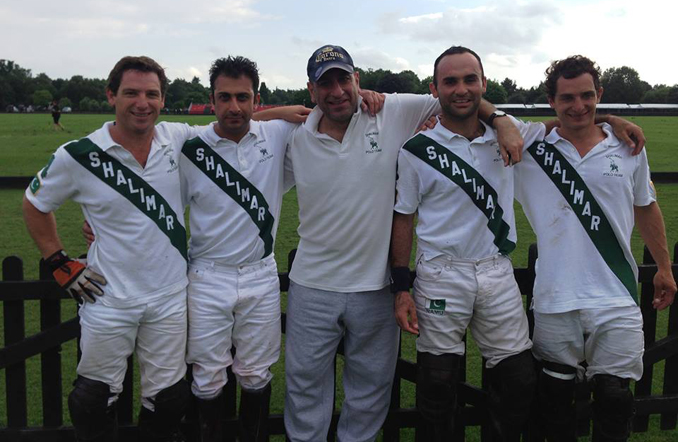 Hissam with Team Shalimar
Most people know you as 'Namoo', what's the story there?
Namoo is what I called myself as a child and it has stuck since then.
Do you play any other sport apart from polo?
I play tennis and golf. The last couple of years have been so busy for me that I haven't really had the time to indulge myself in playing other sports. I'd love to play more.
You've travelled a fair bit. How popular do you think polo is?
I have a house in Windsor, and there are about 150 polo fields there. Windsor is the centre of world polo. In Argentina there is a city that has 500 polo fields in a 10 km radius. Polo is massive in Argentina and England.
Polo is not a nationally televised sport. Do you think it can ever be one?
Polo is a fun sport to watch and it would be much more entertaining than some of the things currently being televised. I'd honestly much rather watch polo than snooker, no disrespect to snooker players! In Argentina they televise the final of The Open on ESPN. It is a tournament in which the best 32 players in the world play. Amateurs are not allowed to play in The Open; it's an all-professional tournament. The Open is the equivalent of Formula One racing.
Is polo very well organized in terms of scheduling?
I already know the tournaments I'll be playing till the end of the year. I end up playing 20-25 tournaments in the summers alone. Polo is very well organized.
When do polo players retire?
I know players who have played till 45. It depends on how fit you are and how well you've maintained your horses. If you stop investing money in your horses, your polo career won't last for long. So it depends on your fitness, your horses and your motivation.
Do you think there is a future for polo in Pakistan?
Polo is already quite big here. For the Pakistan Open we have 7 teams and every team has a foreign professional who has a handicap of 6 goals. The only private club that existed in Pakistan was the Lahore Polo Club. The Army has their own clubs but they also have their own system of working. Islamabad now has a state of the art polo facility within the premises of Islamabad Club. They're going to launch it in March and they'll probably have a calendar where they have tournaments for a month every year. It's unbelievably good; I went to see it and I felt like I was somewhere abroad. They've invested a lot of money into it.
Also, polo is the only sport in Pakistan that foreigners still come here to play. At the moment there are 6 Argentinian players and some English players in Pakistan.
For all the keen Polo players in the making, what would be your advice in achieving success?
My advice would be to start with the basics. Don't leapfrog ahead; take it step by step. Learn to ride properly, then learn to hit the ball, and then learn the game. I've seen a lot of people rush into it too quickly and in the long run their game suffers. They don't learn the basics well and if you don't learn the basics you will never be a good player.
How does it feel like on a personal level to not get the attention that other sportsmen in Pakistan get, despite working so hard (physically, mentally, emotionally) for a sport as demanding as polo?
I've become used to it and am quite immune now. Has any Pakistani ever waved the Pakistani flag in the snow polo World Cup? This isn't given any media attention at all. I have a Facebook page, which is regularly updated, but other than that I don't bother informing the Pakistani media of my achievements. They don't seem to show much interest, something which I don't really understand. There is terrible news all around us and I work hard to bring laurels to the country. My performances would lift the spirit of the nation.
Take us through the snow polo World Cup. How did it feel like playing in snow?
I was in Argentina last December, and a friend of mine asked if I'd be interested in playing the snow Polo world Cup. Logistically it's quite a challenge, considering you have to take your own horses to St. Moritz in Switzerland. It would take around 6 weeks for the horses to get fit and acclimatized to the unique conditions there. The polo was much more fast-paced than I expected; the field was much smaller as well. But other than it wasn't a lot different from playing anywhere in the world. I'm not used to playing in such extreme conditions so it was quite challenging getting used to the cold. The surface where the game takes place is actually a frozen lake. When it snows on the lake, they use machines to compact the snow, and the surface becomes like a carpet. The tournament was quite intense. We played five days in a row.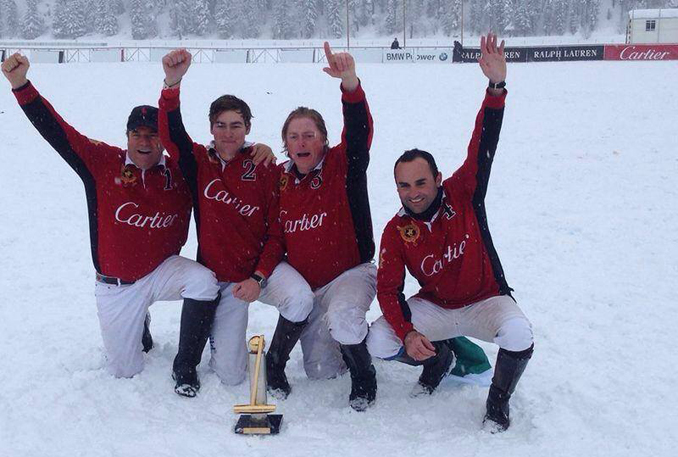 After winning the St Moritz Polo World Cup on Snow
Do you have a particular favourite horse?
I love my horses but I don't have a particular favourite. They are work tools for me, but I have to look after them at the highest level. And they are looked after very well.
Is there a way to make polo more inclusive in Pakistan, since it's still seen as a sport for the elite?
There aren't enough facilities to accommodate new players in Pakistan. We need to have more polo grounds to make it more inclusive. The Lahore Polo Club isn't equipped to handle a large influx of new players. They can only accommodate a certain number of members. There are polo schools around the world where they have certified polo coaches, and in Islamabad there will now be a polo school run by a certified coach from the U.K.
There was a bit of controversy surrounding you last year. The Polo authorities in Pakistan declared you as a foreigner for Pakistan.
I'm the only Pakistani polo player who plays all year round. All the Pakistani players have other jobs and they play for a short span of time a year. The Polo authorities in Pakistan wanted me to play the World Cup. I told them I didn't want the money but if my schedule allowed it I would play. As it turned out I was pre committed elsewhere and could not play the Polo World Cup for Pakistan. The association in Pakistan declared me as a foreigner for polo playing purposes. In every team in Pakistan you can only have one foreign player in a team; this rule is meant to encourage Pakistani players to play. This restriction made it hard for me to play for good local teams for two years, as they could only accommodate one foreign player. What upset me was the fact that having represented Pakistan in four Polo World Cups and having done so much for my country, how could the polo authorities suddenly declare me as foreigner. That really hurt. Thankfully, all that has now been sorted and the restriction has been lifted. I thought the penalty was unfair but the matter is now behind me.
I don't play polo for the fame but for people to associate my performances with Pakistan and think that Pakistan must be a great country. Athletes are your best ambassadors around the world. I feel proud telling people that I am from Pakistan. Wherever you go around the world for polo tournaments, you usually see Argentinians and Americans and the Brits and when I'm standing alongside them as a Pakistani, everyone is quite stunned. I feel it's something for all Pakistanis to be proud of. The Asians present at these tournaments are so supportive and treat me like their family. It is an incredible feeling. Even Indians regard me as their representative because there are hardly any other Asian polo players. They call me their champion because I give the best players in the world a good run for their money. It's fascinating to see various Asians abroad united to support a Pakistani player.
I have what I have because of polo. I'm not greater than the game. What polo has done for me is incredible. If it wasn't for polo I'd be nobody. We have to think beyond ourselves to change a sport. Do not think about you've done for the game; think about what the game has done for you and how you can give back to it.
You may also like: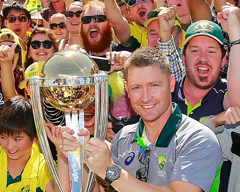 Australia Pulverizes New Zealand to Bag World Cup 2015 Trophy
(March 30, 2015)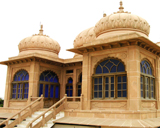 The Undying Grandeur of the Mohatta Palace Museum
(March 29, 2015)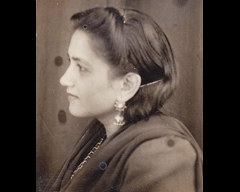 Ada Jafarey: A Tribute
(March 27, 2015)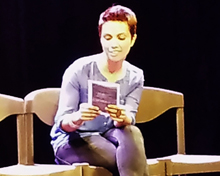 Me, My Mom & Sharmila: Fawzia Mirza and the Brown Woman
(March 26, 2015)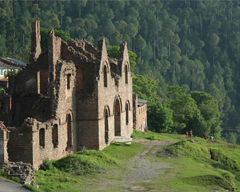 Silk Road: The Picturesque Mansehra and Abbottabad-VI
(March 25, 2015)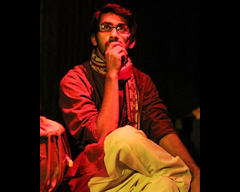 Azeem Hamid and the Independent Theatre Company
(March 25, 2015)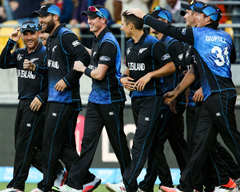 New Zealand to Choke South Africa and India to Overpower Australia?
(March 24, 2015)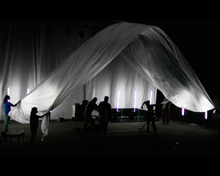 NAPA International Theatre Festival 2015: 'Among Fog'
(March 20, 2015)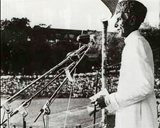 Pakistan Resolution Revisited
(March 20, 2015)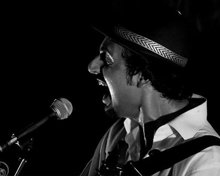 Faizan Tirmizi - The Ideology of an Aspiring Musician
(March 12, 2015)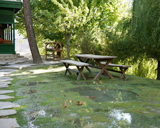 Hunza Valley: A Fine Balance between Tradition and Modernity
(March 10, 2015)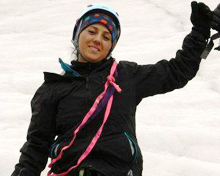 Samina, we are proud of you!
(March 06, 2015)